You sometimes get frustrated in Cuba— that's fine and expected. I spent nearly 6 weeks on the island, and sometimes it hit me right in the gut.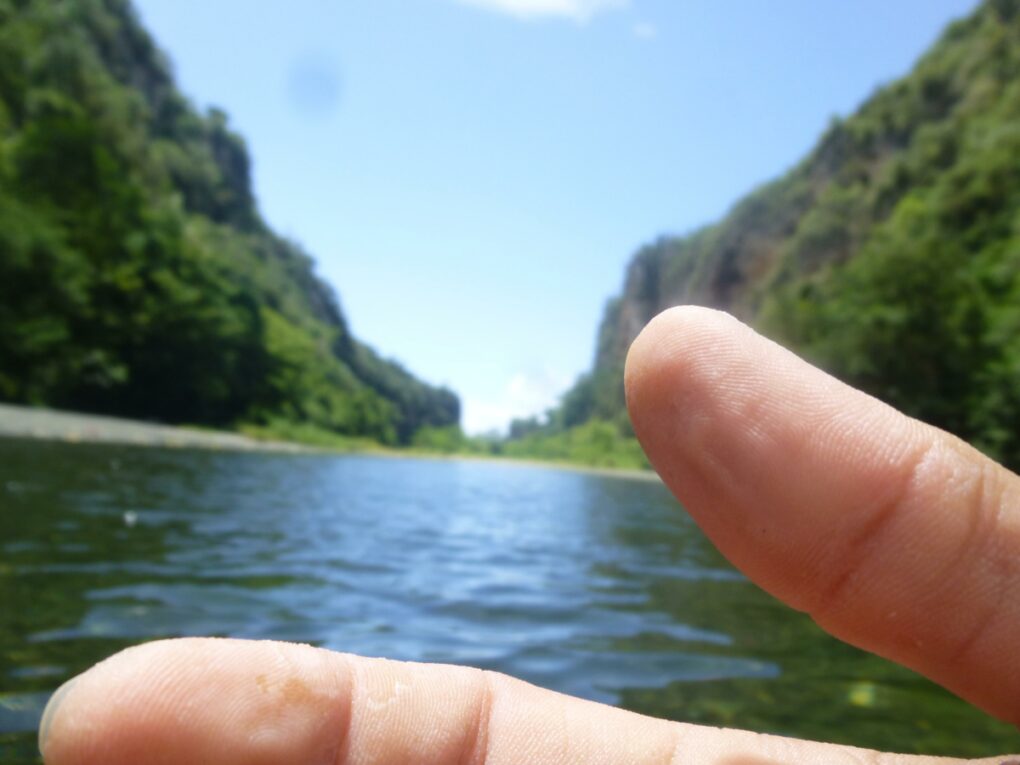 Backpacker Haven Outside Havana?
It's impossible to deny that Baracoa is a different side of Cuba. Only the most curious of travelers seemed to be willing to trek here. Most all of the attractions are centered on nature, and even the town itself is more countryside than cityscape.
Notably, there are also many more backpacker-style tourists than any other place we visited. It's one of the few destinations where a 2-person room for $15CUC is the norm rather than the exception. Street food is abundant and unreasonably cheap, though of the same low quality found throughout Cuba.
Baracoa is the oldest Spanish-settled city in the Americas, and it is full of options for all travelers, many of them cheap and affordable.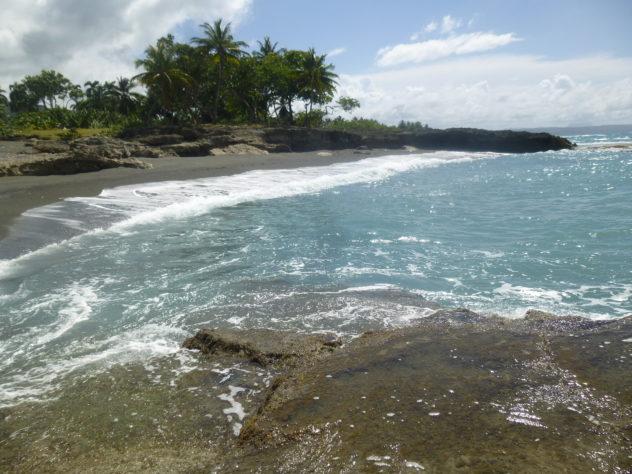 Another distinction is that there are really just five organized tours available to take in Baracoa. Just like in Havana, the tour companies and options are basically all the same, all being government-run entities. Beyond or in spite of those five options, you can piece together some very nice tours on your own. That is, as long as you're prepared to work for it.
The lack of information and the hoops you're expected to jump through for most things leaves most people discouraged from doing such a thing. But it's worth putting more of your money directly into the hands of Cubans rather than the government, and to save yourself a bit of cash in the process.
In my opinion, you could easily spend a couple of weeks in Baracoa, eating your way through Caribbean delicacies and enjoying the island sun. But why stop there? Options abound, from full days to a few hours. I spent five full days in this paradise, and it was definitely my favorite city in Cuba.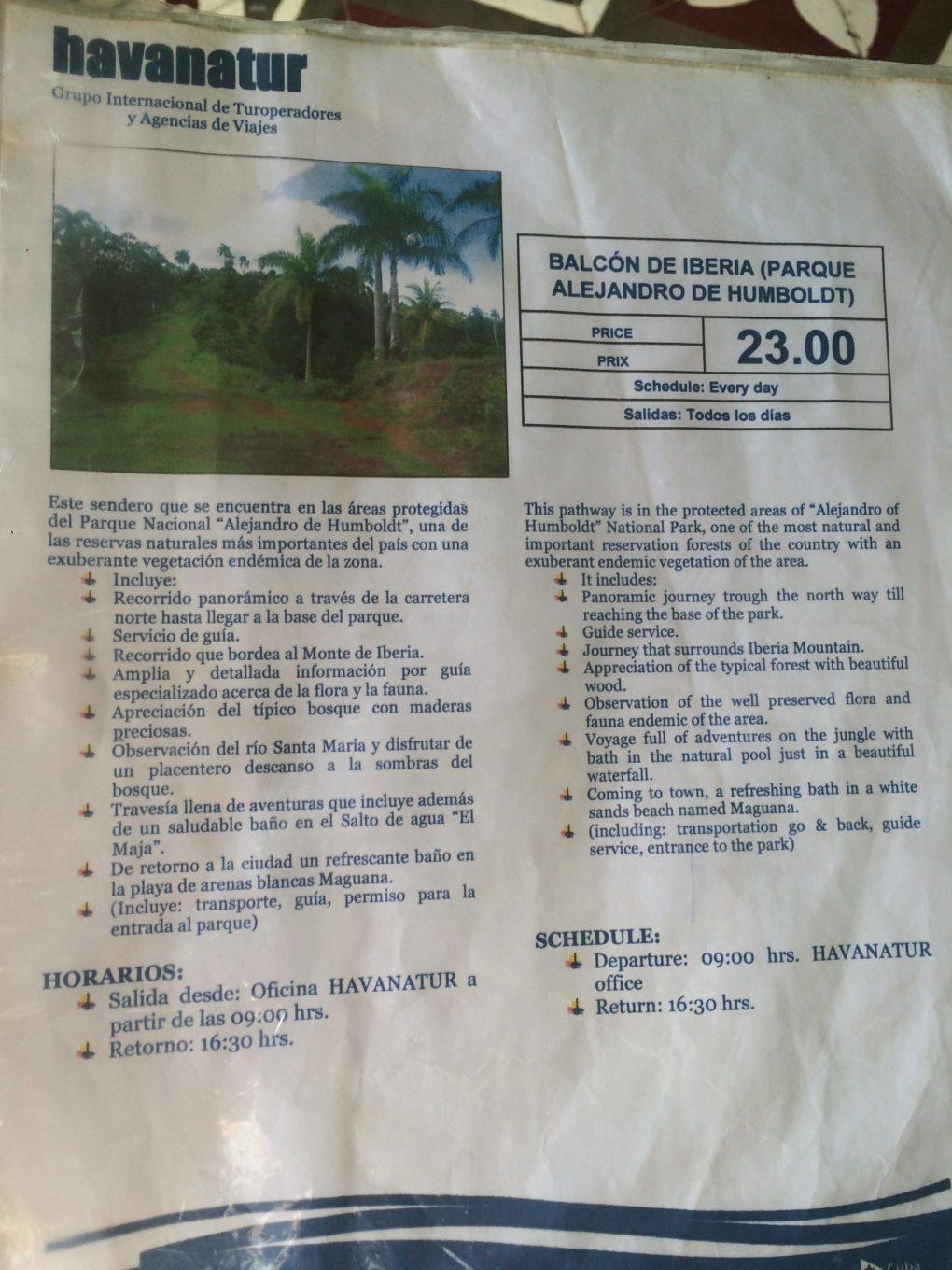 Mountains, Beaches, and Farms, Oh My!
The following are ten specific ideas of solo activities you could go out on your own and do. Some will require the help of a taxi or rented bike, but some are right in town. They range from day trip options to places to while away time during the mid-day heat.
1. Hike in Alexander Humboldt National Park
Half day or full day. This park is a UNESCO World Natural Heritage site. While I did not have the chance to go, and already went hiking a couple of times in Cuba before we arrived in Baracoa, I heard positive things from other travelers.
You can go either with or without a local guide. The hike is thought to be strenuous but worth it, especially during the summer. My ideal hike has me walking around, exercising, learning about all the flora and fauna that can be used to heal and nourish me, so this national park sounds lovely.
However, I'd recently gone on an expensive government tour that had us leisurely walking one kilometer, stopping every few minutes to take a picture of yet another native bird or low-hanging fruit. *cough* Topes de Collantes Tour *cough* I will be coming back to Baracoa, and this stretch of nature will be one of my first stops.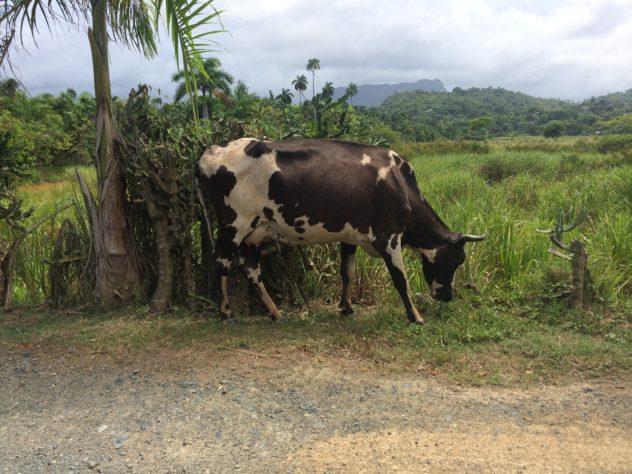 2. Visit Maguana Beach
Three or four hours. You can pay just $5CUC round trip for a government driver to take you there, although you have to stay for the full six hours, or you could share with some other tourists and go for a shorter trip.
This is one of the most famous beaches in Cuba, so although it was pretty empty when we went, it tends to fill up during high season (North American winter). We were about done in the sun after a couple of hours of eating honey almonds and other snacks, but luckily we wandered further down the beach and found a government-run bar to hide from the sun in.
I would still only recommend a few hours at Playa Maguana, though, unless you're spending more than a week in Baracoa. There are many other beautiful beaches to explore!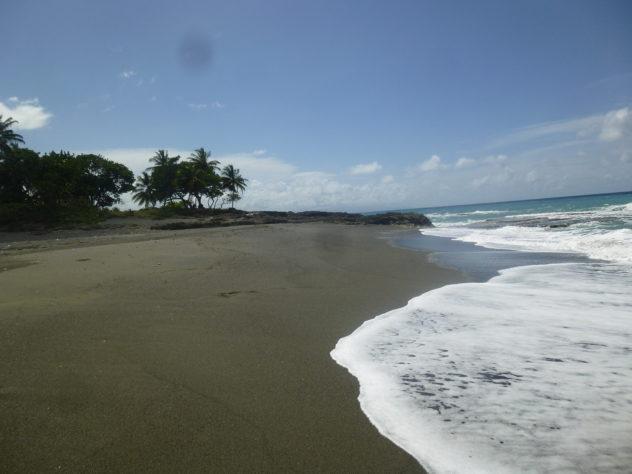 3. Head to Boca de Yumurí
Half day. This trip is a bit out-of-town, so you'll have to take a taxi or be prepared to pedal very hard on your bike. Once you get there, you can rent a petal boat or take a quick boat ride down the crystal-clear water. Don't forget your bathing suit!
You can see lots of fish, and even buy some souvenirs along the shore. The government-run trip is actually the best tour I went on in Cuba, so don't discount that as a way to get there and learn a bit along the way.
4. Visit El Güirito Village
Timing varies. For Taíno history & food & dancing, this is the place to go. Depending on the timing of your travel, a visit may not be possible, or may simply be much easier if booked in advance, so inquire at a tour agency in town.
We did not have time to even try to visit the village, though we passed right by it on our government tour. But from what we were told by our casa particular owner it sounds like a very interesting and authentic performance & experience
5. Bike to the Bay of Honey (Bahía de Miel)
Two hours or a half day. Once you arrive, cross Río Miel after taking a dip in the clear water. From what the late blogger Hippie in Heels has said, on the other side of the river there is a series of caves to explore, including the infamous Cueva de las Aguas and the Fuentes family farm, which you can tour.
6. Search for Rainbow-Stained Polymitas Pictas
Two hours. Hire a guide to take you out of town and help you find the polymita pictas, a spiral-shell snail native to only this region of the country.
We found this guy & a few of his friends in the garden of a cafe we visited while on the Yumirí Tour. Bonus: the cafe was right across from a gorgeous, and I mean stunning, black sand beach!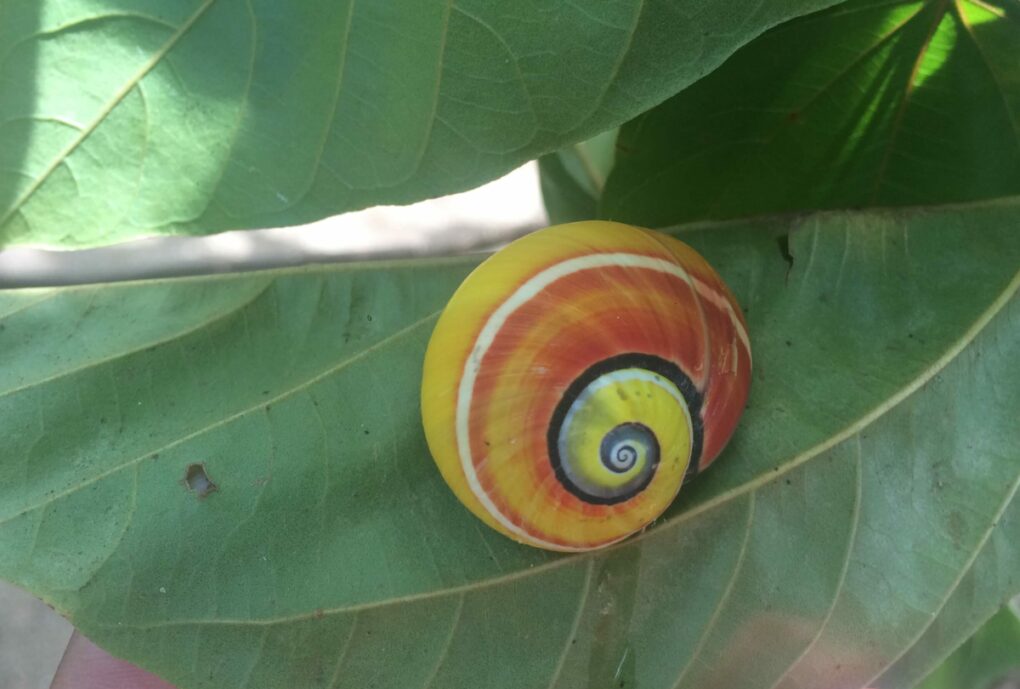 9. Museo Arqueológico Cueva de Paraíso
Two to three hours. You can visit both the Native American ball court of Baracoa & the Museo Arqueológico Cueva de Paraíso for some historical insight into Taíno culture. The museum includes artifacts & information about the native peoples.
You will read about life in Baracoa from before the Spanish conquistadors invaded and killed most of the town's residents off.
10. Wander El Sendero del Cacao
Head over to Finca Duaba and explore their farm & former factory, with or without a guide. It's just a few kilometers outside of town and costs an astoundingly cheap $2CUC per person. The tour even includes a free cup of local hot chocolate, made with coconut rather than cow's milk.
The farm consists mainly of the small cacao plantation, and after the tour they will try to sell you products made from Cuban cacao. These products are made in the government-run factory, so don't feel bad if none of them catch your eye.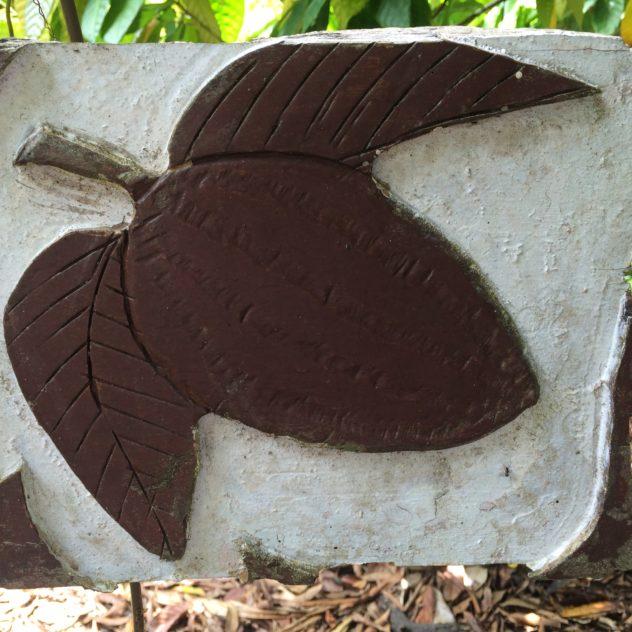 BONUS: El Horno de Coco.
On our way down the highway after seeing Finca Duaba, further away from town, we ran into a coconut cloud penetrating the air. It turned out to be the town's coconut roasting factory, fittingly called a "coconut oven" in Spanish. Workers spotted us right away.
An older gentleman named Ivanesto walked over and offered to give us a tour in Spanish. Of course we accepted; apparently this is where they roast all the dried coconuts from Baracoa, creating an enticing aroma that you could almost taste.
This is, of course, before they are sent off to be turned into oil, dried coconut meat, charcoal, or coconut milk. After twenty or thirty minutes of learning & pictures & free coconut snacks, I tipped what we had and moved on. It was undeniably one of the highlights of my week.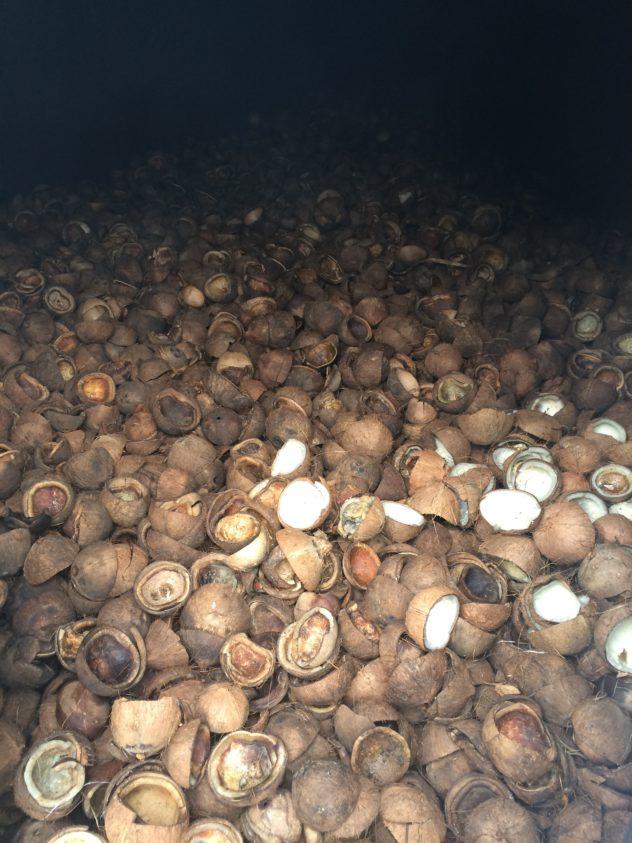 Are there any more things to do in Baracoa that you'd recommend?