"Food in Cuba is so repetitive" is heard by anticipatory travelers to Cuba all around the world. I won't deny this, either. Cuban food in Cuba can be rough, and over the course of our long trip to Cuba, we had our fare share of crap (and a few meals fit for royalty).
Cuban food in Cuba is endlessly similar, with the same two dozen or so ingredients seen throughout the country; the only thing that changes is the meat. But even then you have the options of pork, chicken, lobster, fish, shrimp, beef or crab.
I've eaten throughout the country, from the westernmost province of Pinar Del Río to the easternmost province of Guantánamo, and the ingredients rarely change. There's protein, rice, and a vegetable (usually shredded cabbage).
What does change amongst the foods in Cuba is the skill and creativity of the chef. Overall, once I understood the local food system and how to distinguish generally good restaurants in Cuba from generally bad ones, I was happy. Rum was a different situation, however, so drinks and drinking in Cuba are covered in a different post.
Either way, I still had to bring my own hot sauce. Note that $1USD is exactly equal to $24MN, as the currencies are linked, and as of 2021, the Cuban government has completely removed the "CUC" from circulation.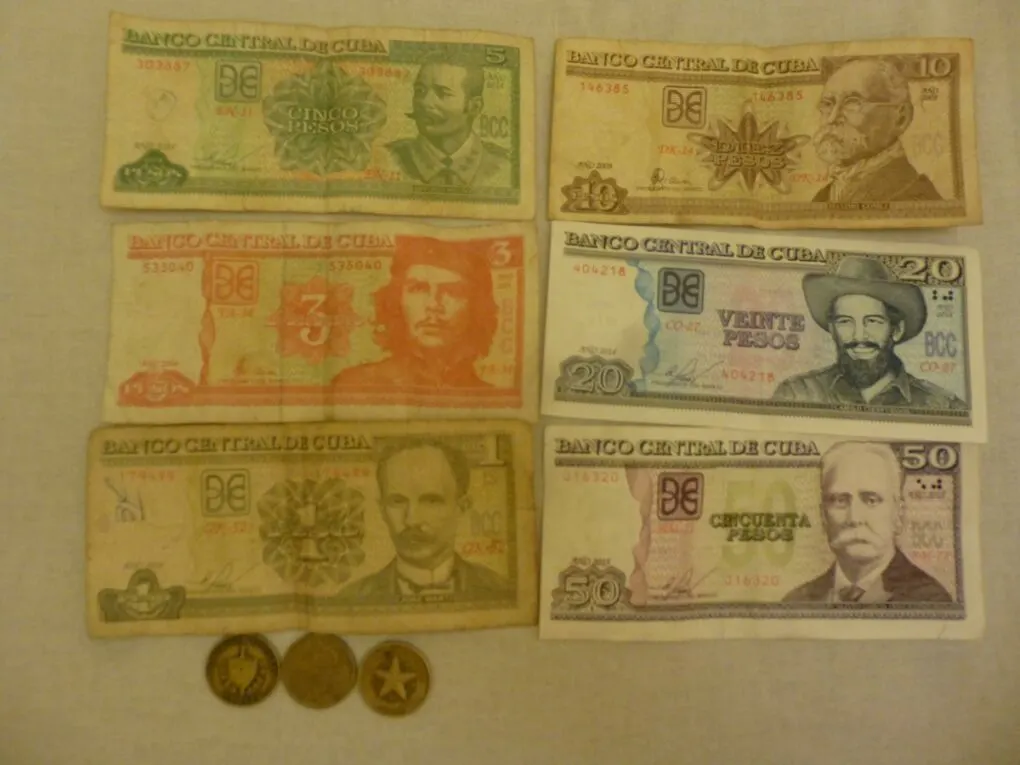 Overview of Food in Cuba
Now is when I request a moment of silence for Cuban grocery stores. Even in the cities they're often bare or limited in selection. Don't expect to be able to cook much of anything with ingredients from grocery stores, even if your accommodation is one of the few places in the country which would allow you to use their kitchen.
You can buy some foods in Cuba to prepare for yourself, though your selection will be limited and repetitive— this is not a country accustomed to backpackers. They are, however, up on their street food game and have quite a bit to offer therein.
Locals' restaurants are the cheapest options for sitting down to dine, at around $1-2USD per meal. Private restaurants and government-run restaurants will each set you back at least $5USD, but some can cost upwards of $20USD per person if they've been featured in a guide book.
Choose carefully, either way. Also, if you somehow manage to find one of the few supermarkets in the country stocked with much of anything, buy it as soon as you see it. Unless it's rum. That is everywhere.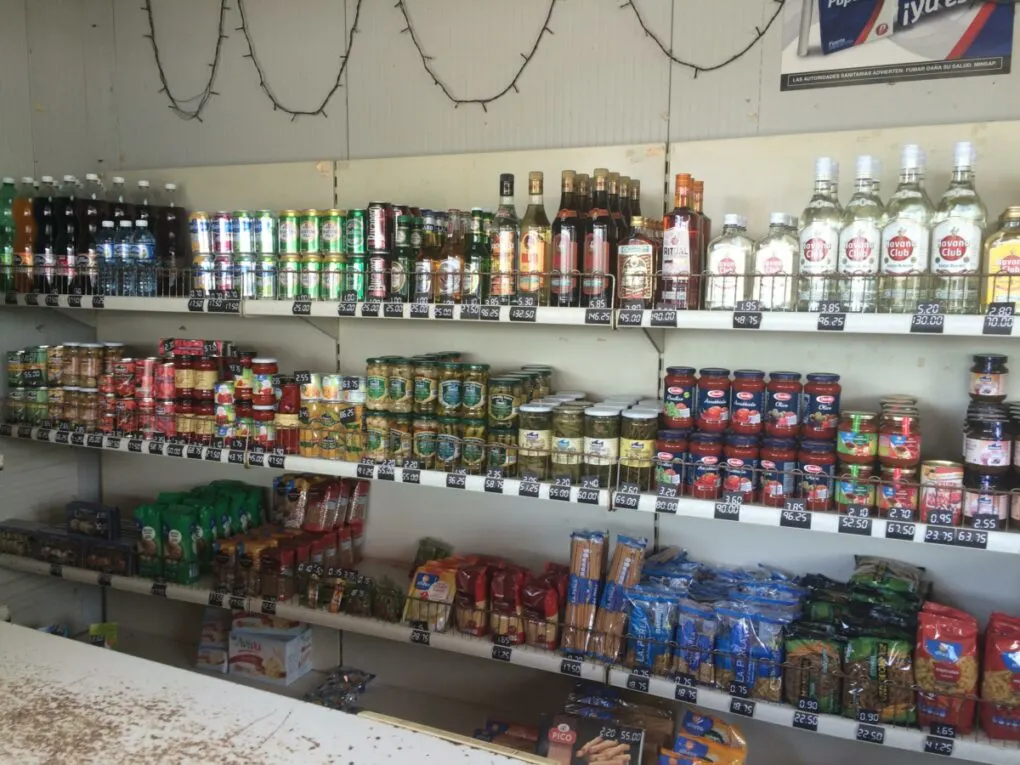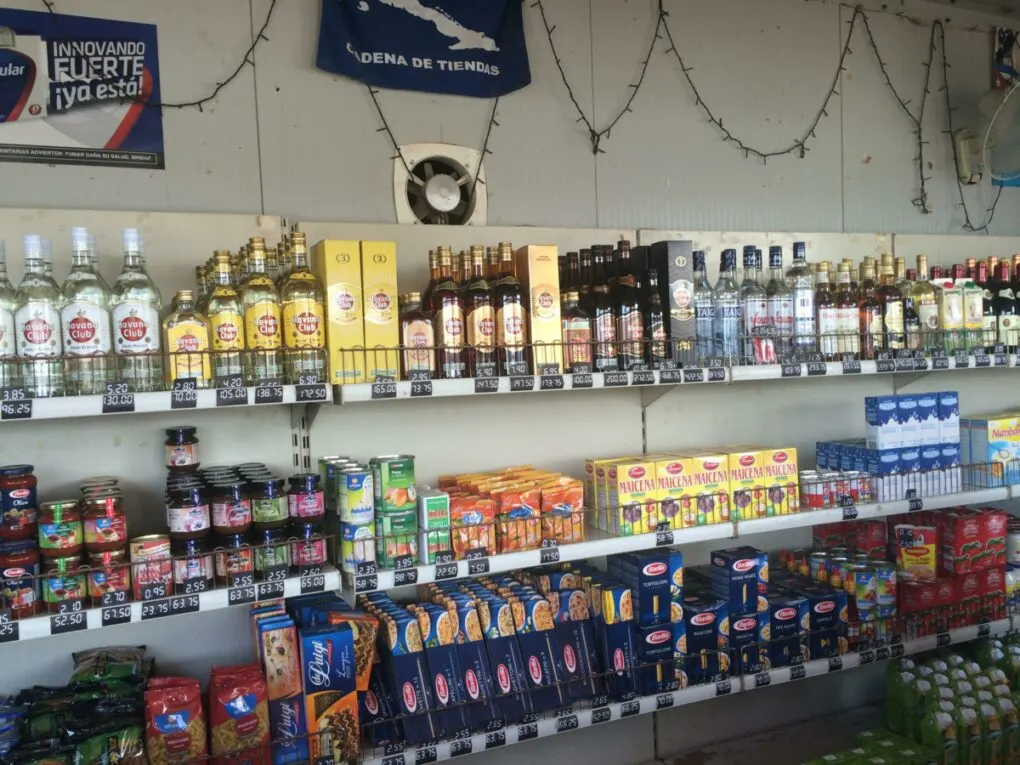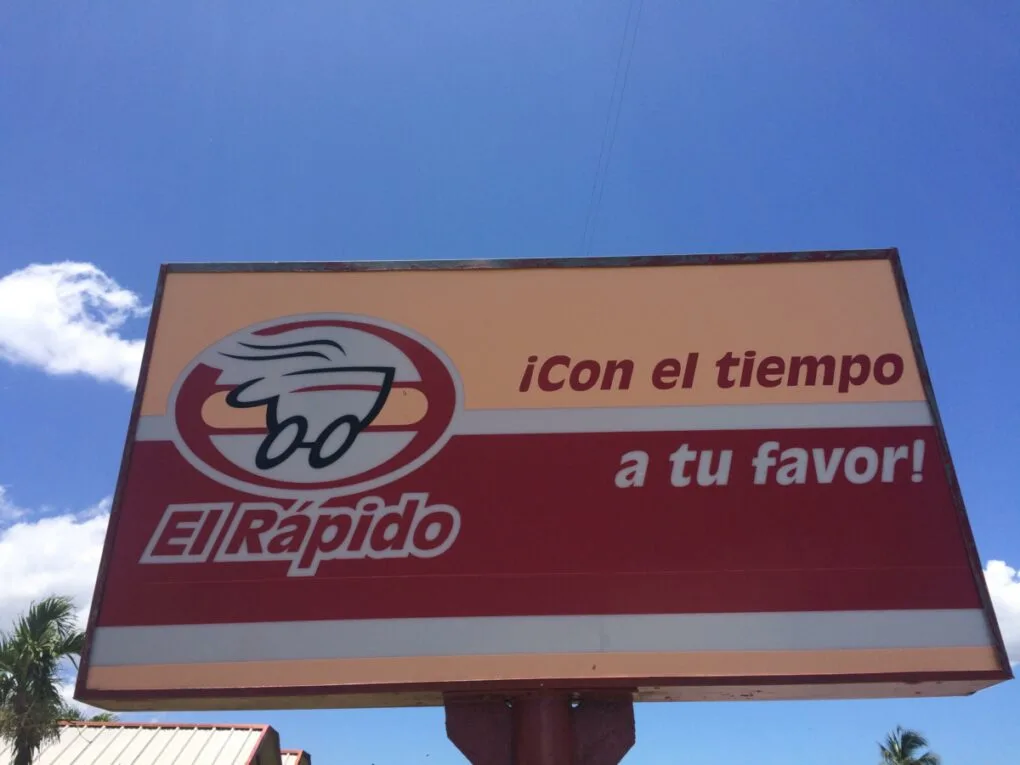 Food in Cuba: Government-Run Restaurants
Government-run restaurants can be found in every city in which the huge tourist bus stops. They are always the meal on government-run tours, as well as being the stop that the tourist bus makes on long-haul journeys.
The common convenience store chain El Rapid(it)o is also government-run and has about the same low quality and high price combo. Unless you're legitimately starving, I wouldn't recommend any of it.
With workers earning the same negligible salary as in other jobs, service and preparation lacks enthusiasm, and you generally know that you just walked into a government restaurant when you realize that nobody cares that you're there.
Here you can find full meals with meat, rice and beans, and a Cuban salad (just cucumber, tomato and cabbage), but again, I wouldn't recommend them to anyone I've ever met. Some of the worst food in Cuba is from the government-run restaurants and roadside joints, though at least the roadside food was ridiculously cheap.
Government food will often run you as much as a paladar, the privately-owned enterprises which tend to be shining examples of Cuban culinary prowess. Think an average of $5-8USD per person.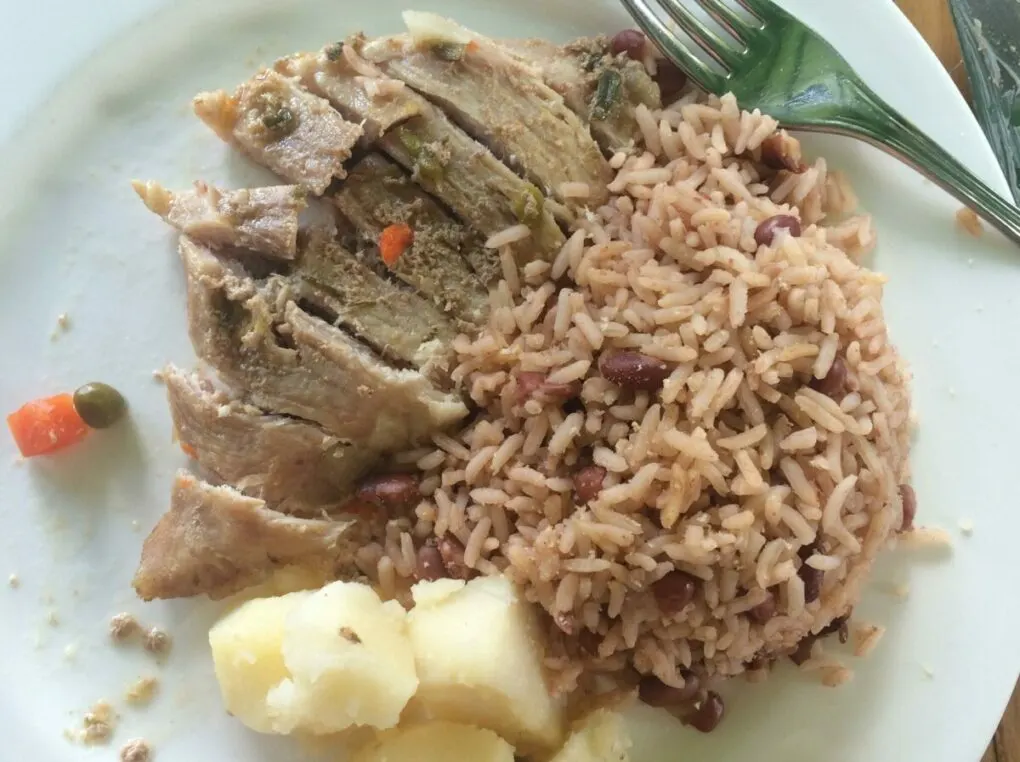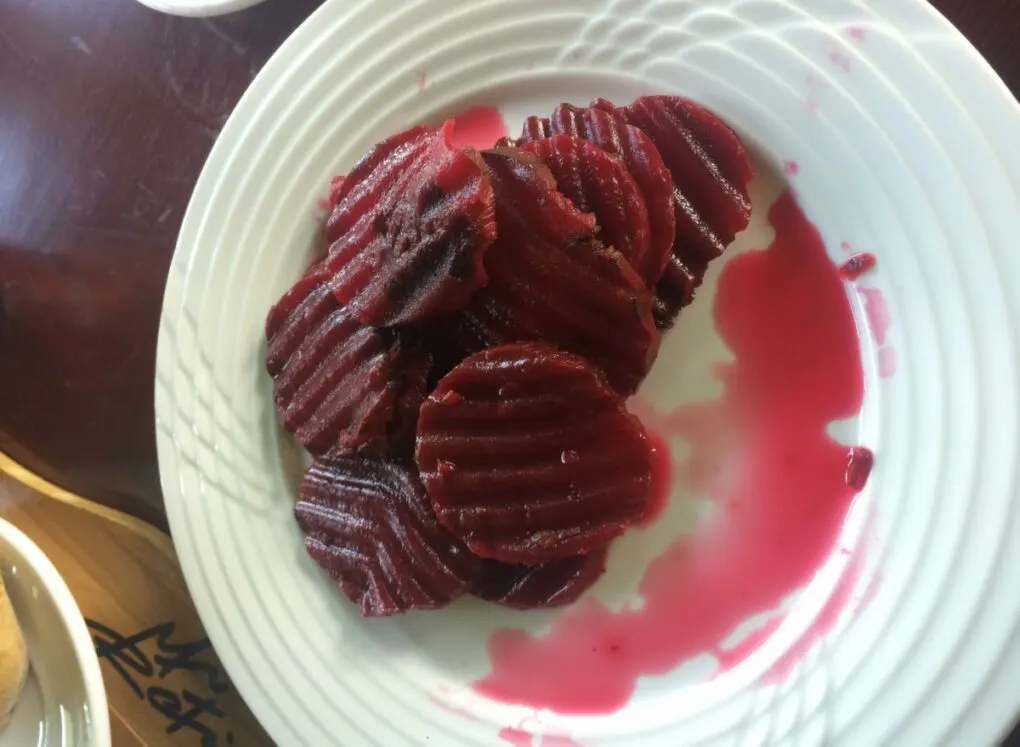 Food in Cuba: Private Restaurants (Paladares)
These private establishments are in all the big cities, just like the government restaurants, because they're also there for (nearly) the sole purpose of feeding tourists. They're not exactly the opposite of government restaurants; we ate at our fair share of average and bad paladares, but we were pleasantly surprised most of the time.
Asking for recommendations from locals or even willingly being led there resulted in some smiling faces and full bellies (though if someone takes you there, they'll expect a tip or even a free meal). You can check Trip Advisor for off-the-beaten-path options or ones with nicer ambiance, as we found in Sol y Son in Trinidad, or you could just look at the menus thrust at you in the street.
But seriously, Sol y Son was amazing and I'm going back to Cuba just to eat there again. If someone is trying to convince you to eat at a restaurant, they are definitely getting a cut of the profits made off of you.
There are endless ways to find yourself in a paladar, but there are enough great ones out there to make it worth seeking out Cuba's hidden talent, working magic with their paltry ingredients. For just food, prices can get as low as $4USD or as much as $25USD for a full meal, though the average is around $8-10USD depending on the meat and sauce.
Dishes are an eclectic mix of the traditional rice/beans/meat/Cuban salad plate or ropa vieja and some more inventive uses of spices or slow-cooking or playing with textures. Cuban desserts are usually milk- or coconut-based, and generally very good, so if they are an option then opt-in!
If you eat at a paladar, also add into your budget the cost of tipping the musicians which will inevitably play. The further you travel outside of Havana, the cheaper the prices will get. Below is a selection of some of my favorite Cuban paladar meals we had during our 6 week. One of the photos is of a coconut curried "shrimp" ordered at a paladar in Baracoa— for $6USD!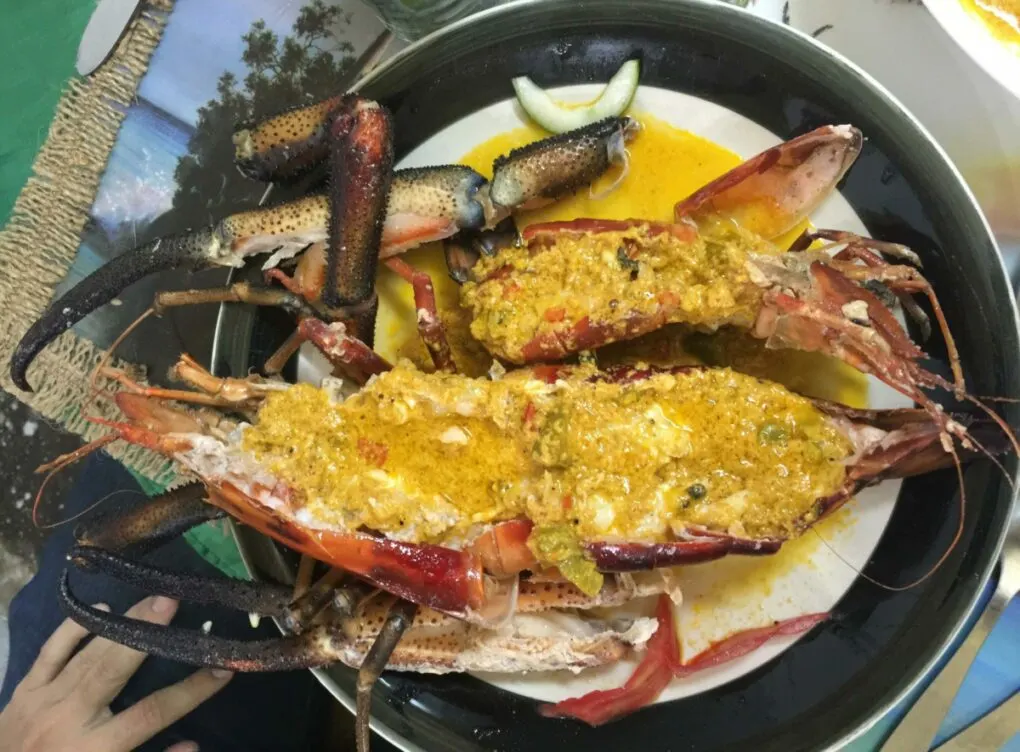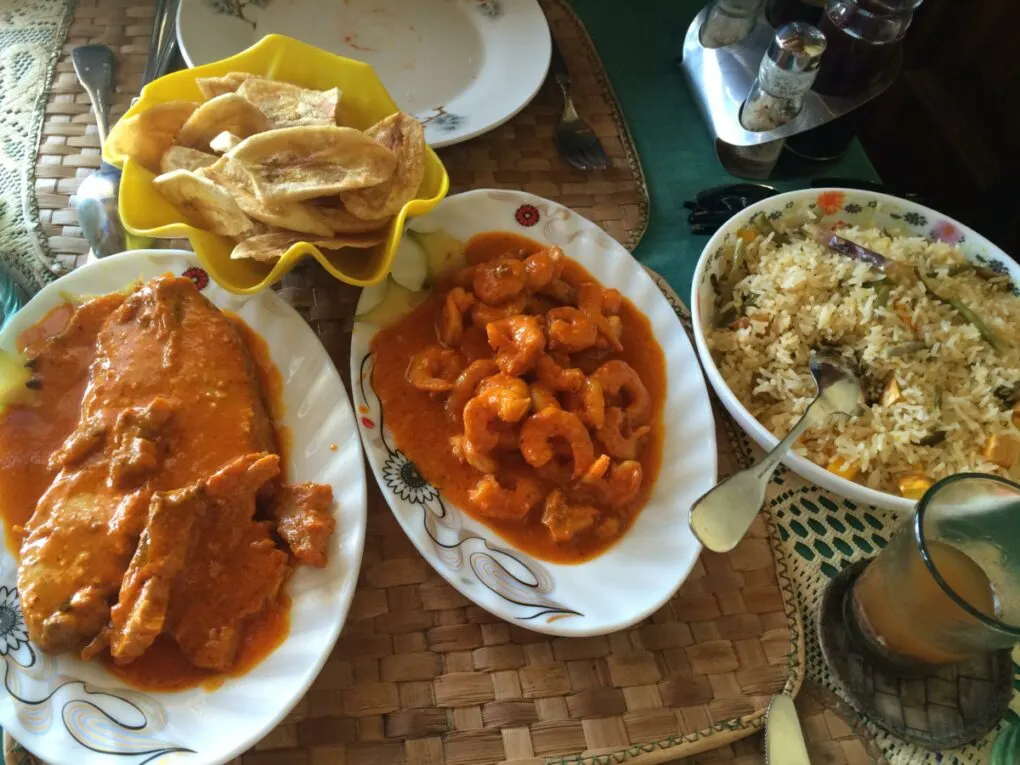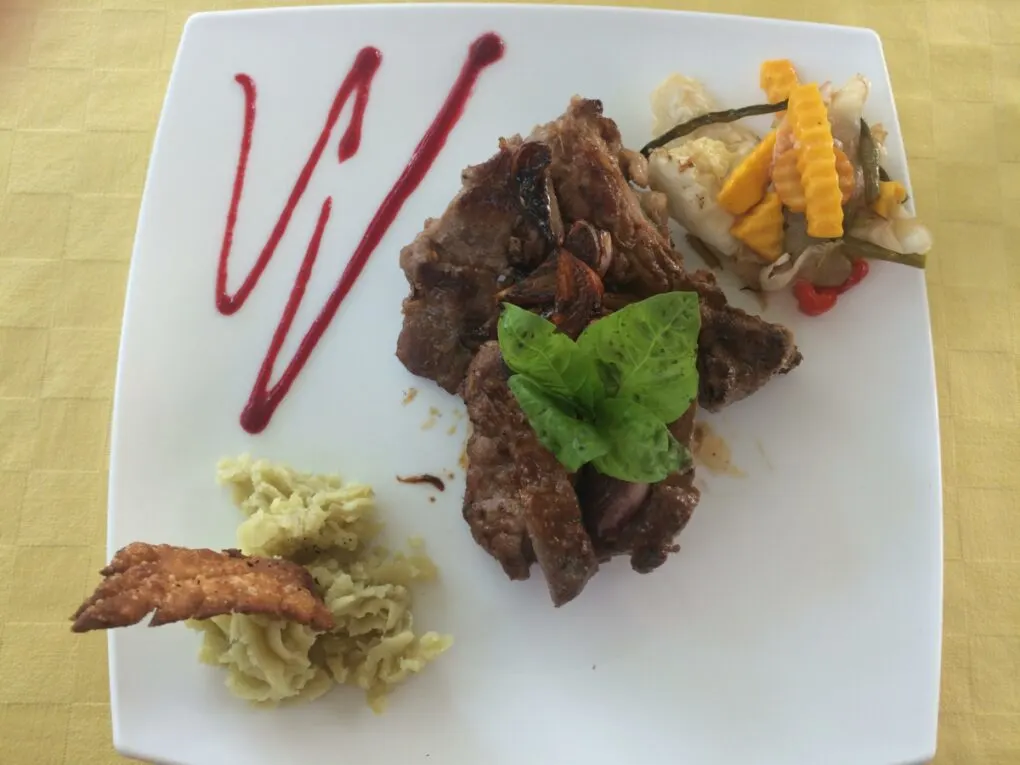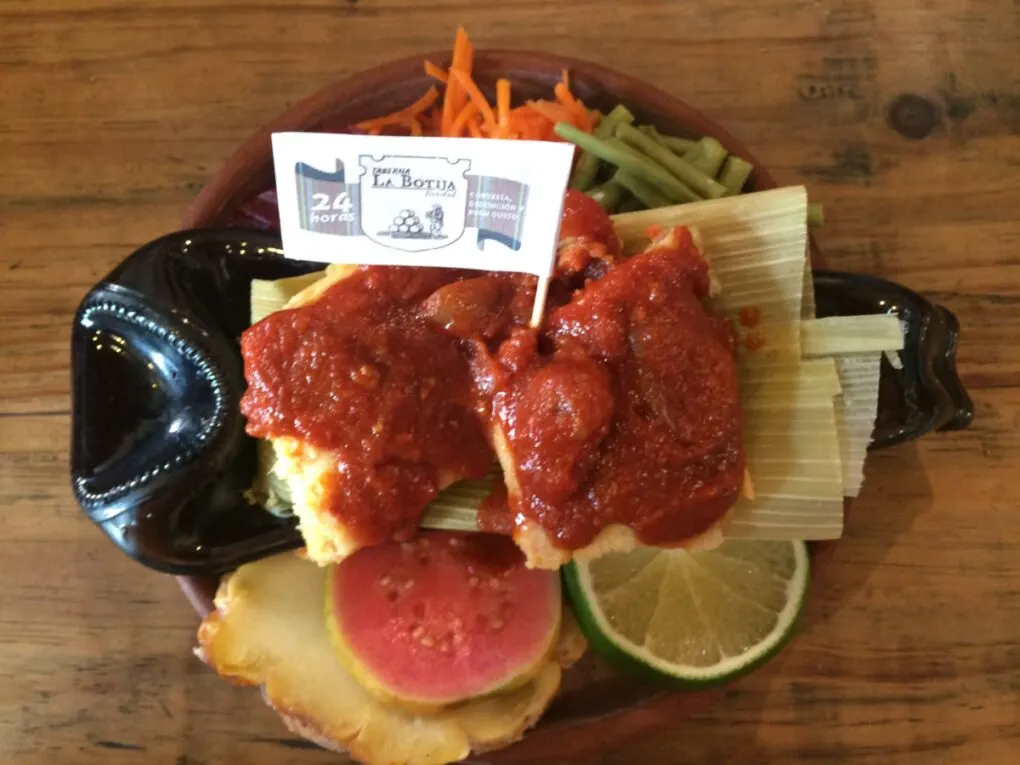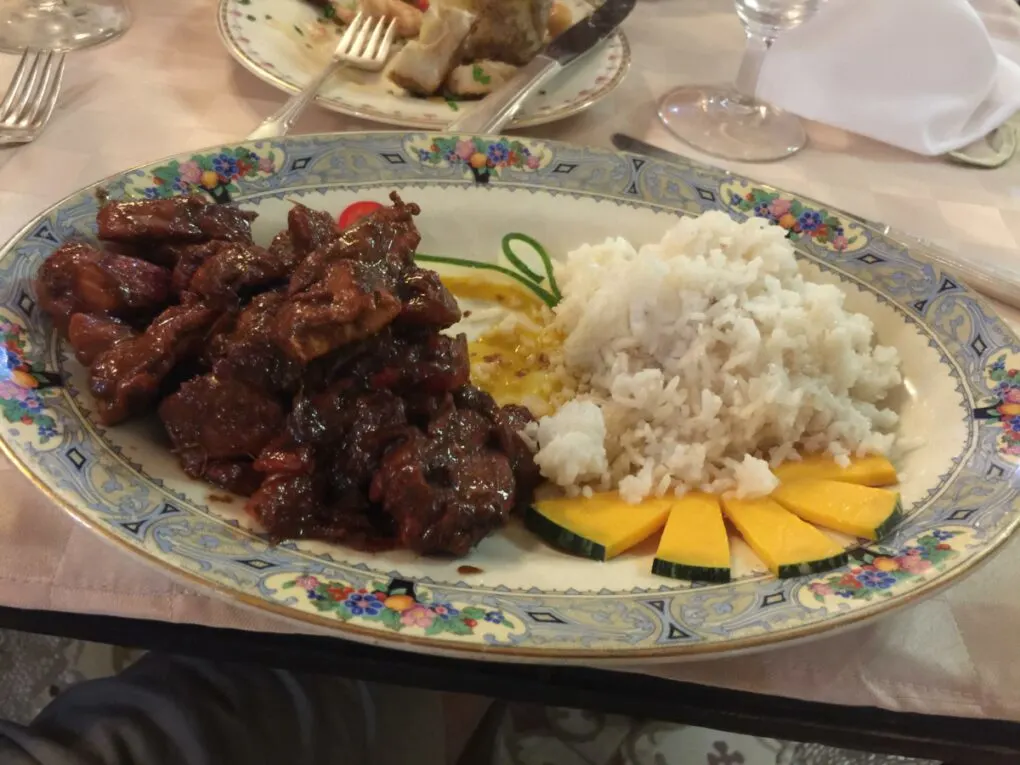 Food in Cuba: Street Food Stands
The ubiquitous street food stands are great for finger food or small meals to go. Most commonly they stock varieties of ham, cheese and egg sandwiches, as well as smoothies/fresh juice, and pizza. Anything more than that is hard to find, but they are massively cheap and absolutely everywhere, though they only accept moneda nactional.
The more locals lined up in front of one, the better the food probably is, and if you can find one with mustard or ketchup, then you have hit the Cuban jackpot. Keep in mind that if you do pay with MN, they will most likely short change you, so count your change carefully.
If the Cuban sandwich is anything, it is this small street sandwich, and it is not at all how you imagine a cubano from Miami. Much like the people, although they come from the same ingredients by name, the flavor you get in the end is very different, and the version in Cuba reflects the poverty in the country more so than the people's conscious choice.
Quality of life and ingredients is better in Miami, and that's reflected in Miami's Cuban sandwich (as well as their thirty-fold price increase). The quality of these small street sandwiches is questionable, as they've probably been sitting out most of the day.
However it's hard to turn down a $5MN cheese pizza or ham sandwich or a $1MN juice when you're just looking to fill your stomach. I had several dozen such sandwiches in Cuba, and remain fine to this day, but eat at your own risk. Again, I never got food poisoning in Cuba.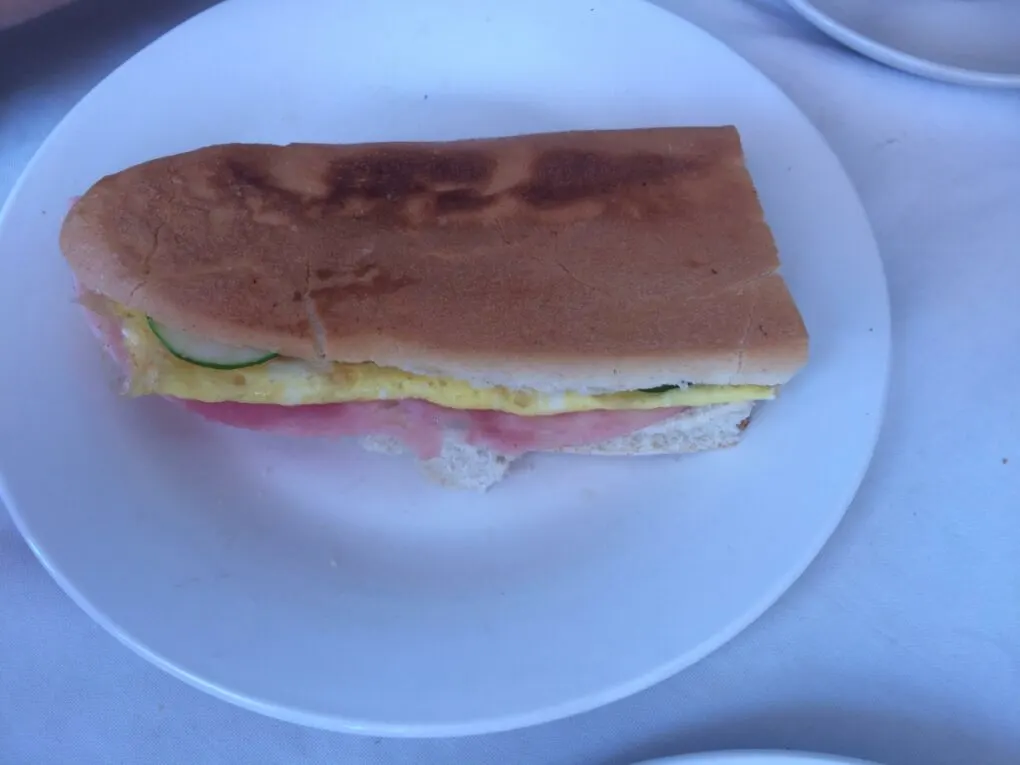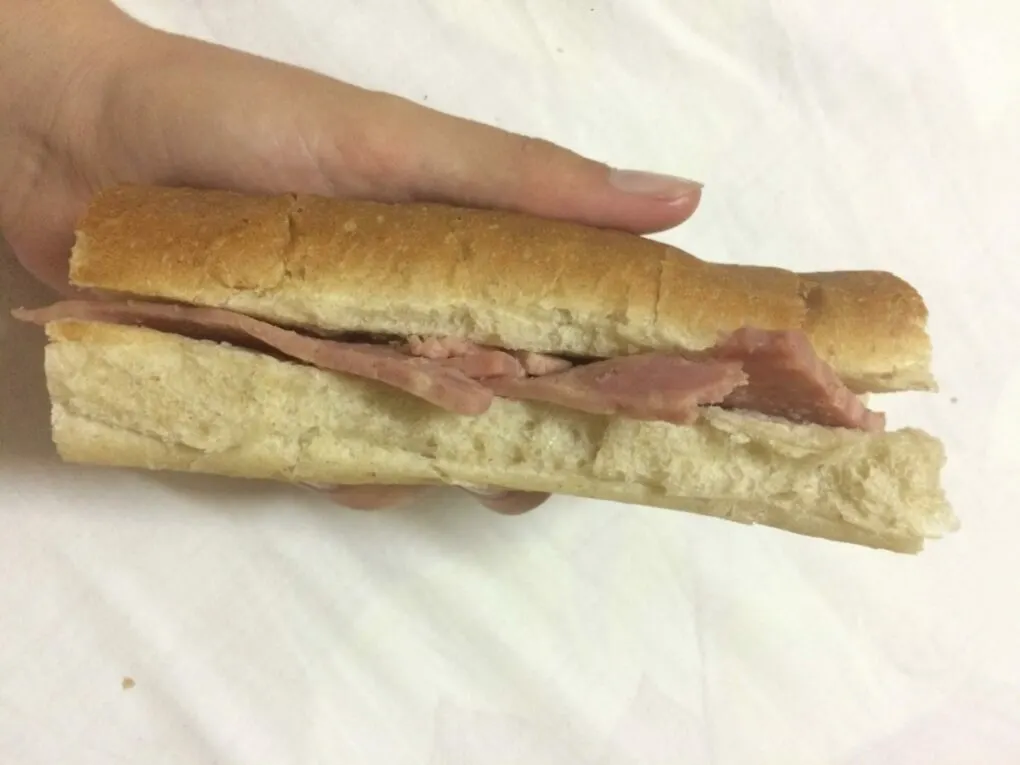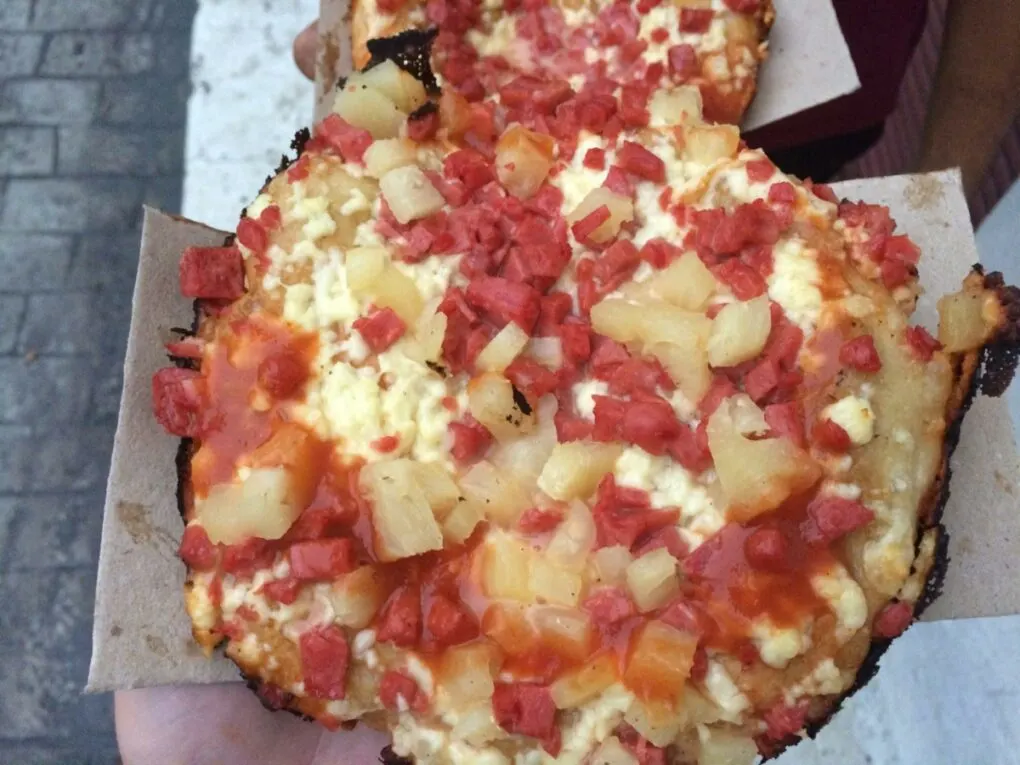 Food in Cuba: Locals' Restaurants
These roadside restaurants serve full Cuban meals and are strangely the hardest to find. You'll probably be given the stink eye or a confused look if you try to enter one, thusly setting the tone for your whole meal. They are a type of privately-owned business which does not center on the tourist, though we are certainly not banned from patronizing them. Sometimes we're even welcomed.
Considering the baggage of food in Cuba, you're probably best off just eating these cheaper street meals which locals often enjoy, costing anywhere from $25-50MN for a humongous plate of grilled pork/chicken with rice and beans, Cuban salad, and sweet mashed potatoes, all cooked to happy perfection.
Often they also sell egg and ham sandwiches called tortilla especial for just $10MN. Note that I did find a bug in my cabbage once, and the lady was just like "oh, yeah, I'll take that out," so you get what you pay for. Sometimes dessert or juice is offered at extra cost, and if it is, please get it.
These local joints are off-the-beaten-path and easy to find in some places like Havana or very small towns you just wander into, and very difficult in others, like the very touristy Trinidad and the Cayos. The less likely you are to wander into that district, the more likely you are to wander into a local paladar.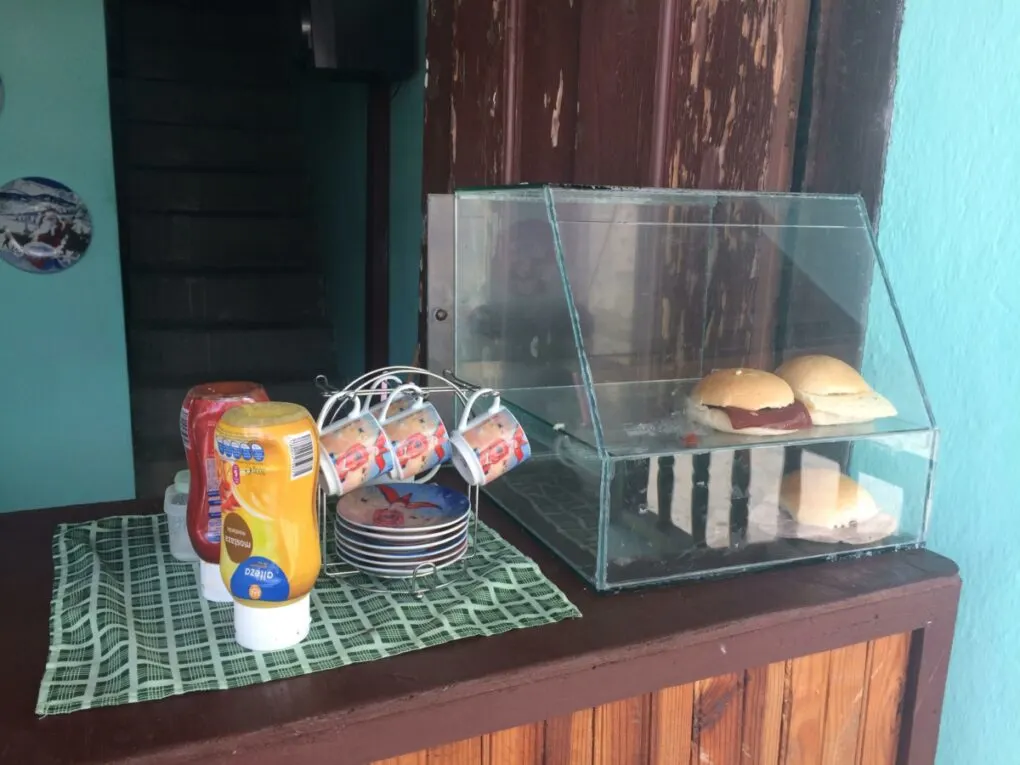 Food in Cuba: Casas particulares
Simply ask your casa owner if they offer dinner or breakfast, if they didn't already explain it to you in their welcome speech. This is an easy option which you already know the location of, and the only prep you have to do is warn them of the time you'd like to eat.
Dinner can run you anywhere from $5-12USD depending on the meat, though we found the average to be $6-7USD. It generally comes with a soup, juice and water, and loads of fried potato, rice, beans, Cuban salad, and meat, as well as often a dessert.
It's of very good quality, and your host probably had to wait in long lines for a long time to obtain the ingredients, so it will be something they really wanted to make for you! We did find it to be completely hit or miss with food quality, though, ranging from just fine to absolutely fantastic, but it was always offered in huge portions.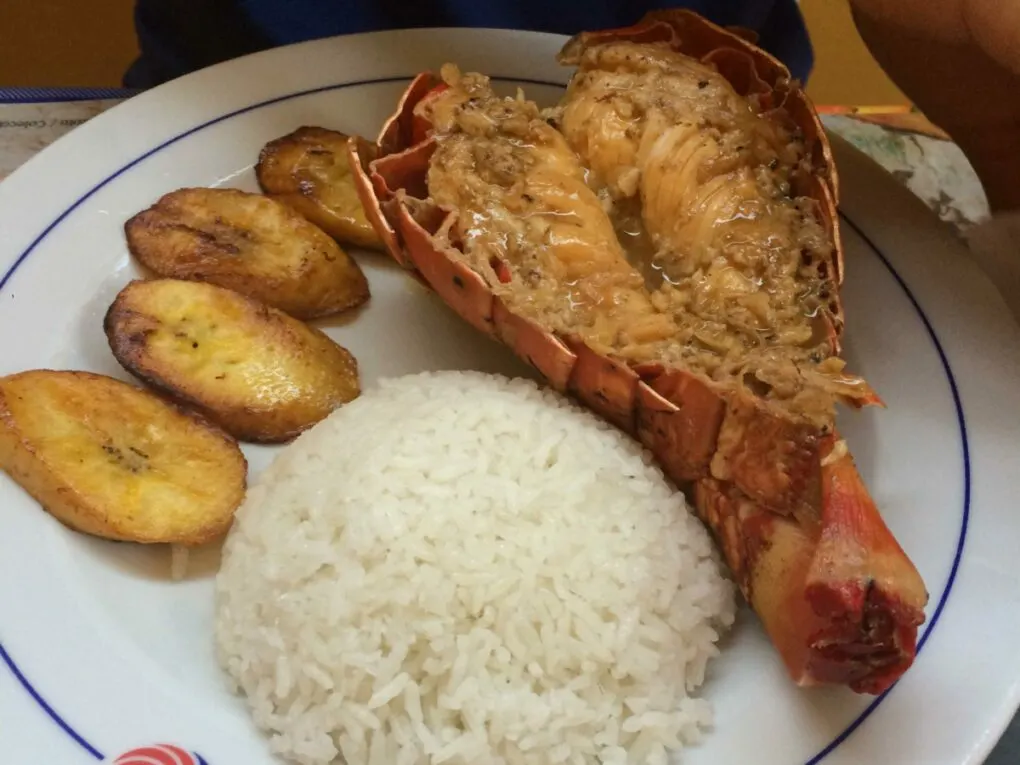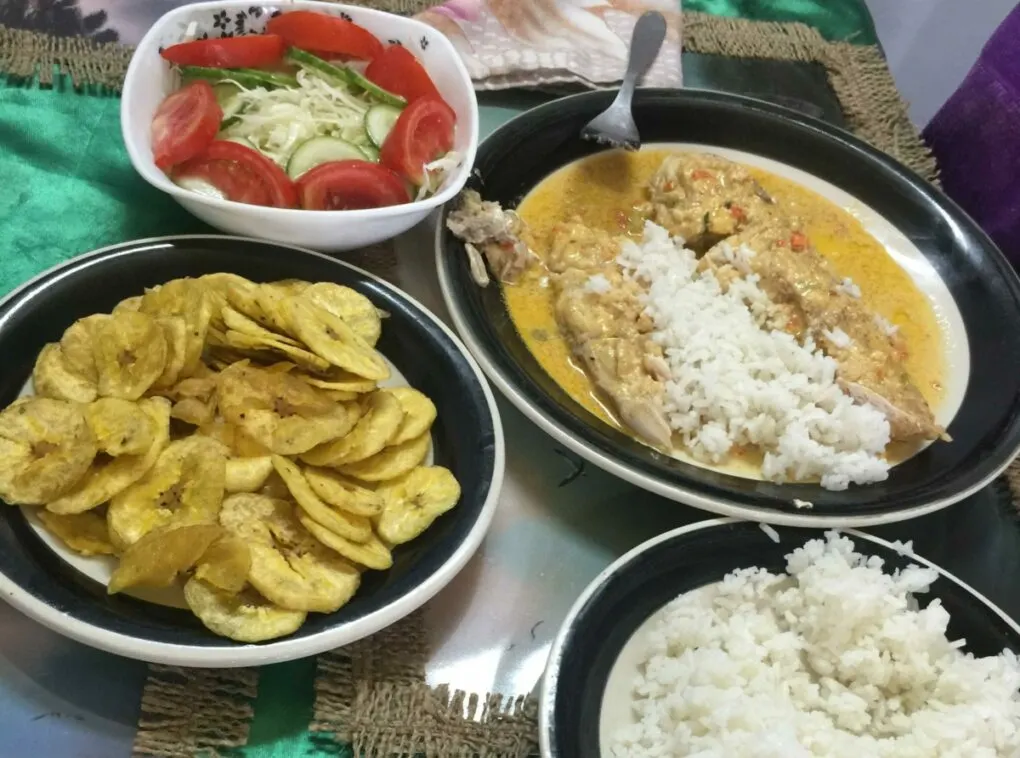 Food in Cuba: Street Snacks from Abuelita
They are sold on most sidewalks in the city in little paper sacks or plastic bags. Fruit is common, though it should be washed with bottled water before consumed. This is one very cheap option for food in Cuba, and generally includes bags of popcorn, cones of peanuts, chocolate bars, blocks of dulce de leche, small mangos, pineapple slices, whole star fruits, etc.
Everything costs $1-5MN ($0.04-.20USD) each, depending on size or quantity. I found the foods to be of good quality, though finding them is more a matter of stumbling upon them.
That's my overview of eating in Cuba, including pictures of many of the dishes the two of use ate during our 6-week trip. What food in Cuba appealed to you the most?