For years people have been telling me that I need to move to Baracoa, Cuba, or at least visit and get a taste of real Cuban chocolate. So after graduating from university, I did just that, spending several days of my 6 weeks in Cuba in sleepy coastal Baracoa. The city is known as the hub of Cuban chocolate, and is where almost all of the country's cacao is grown.
It also turned out to be my favorite city on the entire island, and here's how it could become yours, too. That is, if you want to learn all about how Cuban chocolate is grown and made right on the island.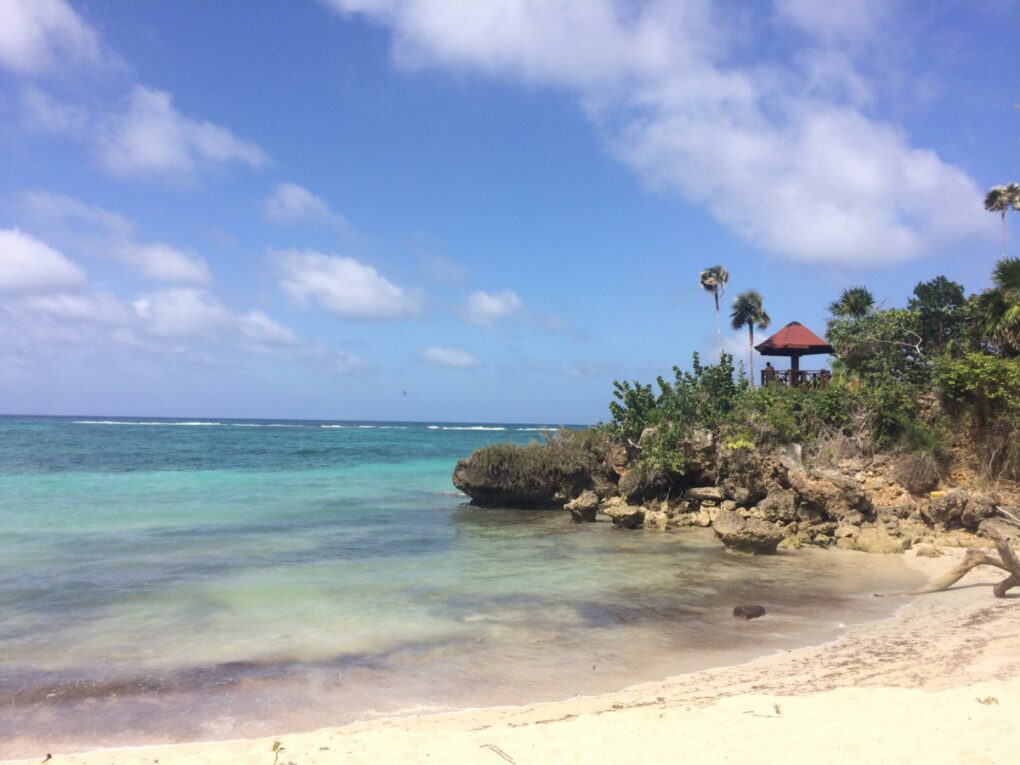 Cuban Cacao Pilgrimage to Baracoa
I journeyed to Baracoa to bring back as many Cuban chocolate sweets and treats as possible. At the time of posting, I've already stress-eaten and enjoyed half of my Cuban chocolate stash, but some does remain.
I already can't wait to return to the east coast of Cuba in the throes of harvest some years from now to see what, if anything, has changed in the world of Cuban cacao. My first two full days in Baracoa were dedicated solely to seeking out the aforementioned sweets, and I consider the time well spent.
At the first restaurant we went to in town, we even found cacao décor & tried a couple of Cuban chocolate treats, though neither was worth writing home about.
The remarkable thing about the restaurant was that this décor was just coincidental, and had nothing to do with the oceanic theme of the restaurant. Cuban cacao culture just runs through Baracao's veins, as it was one of the early agricultural pursuits in this, the first Cuban city.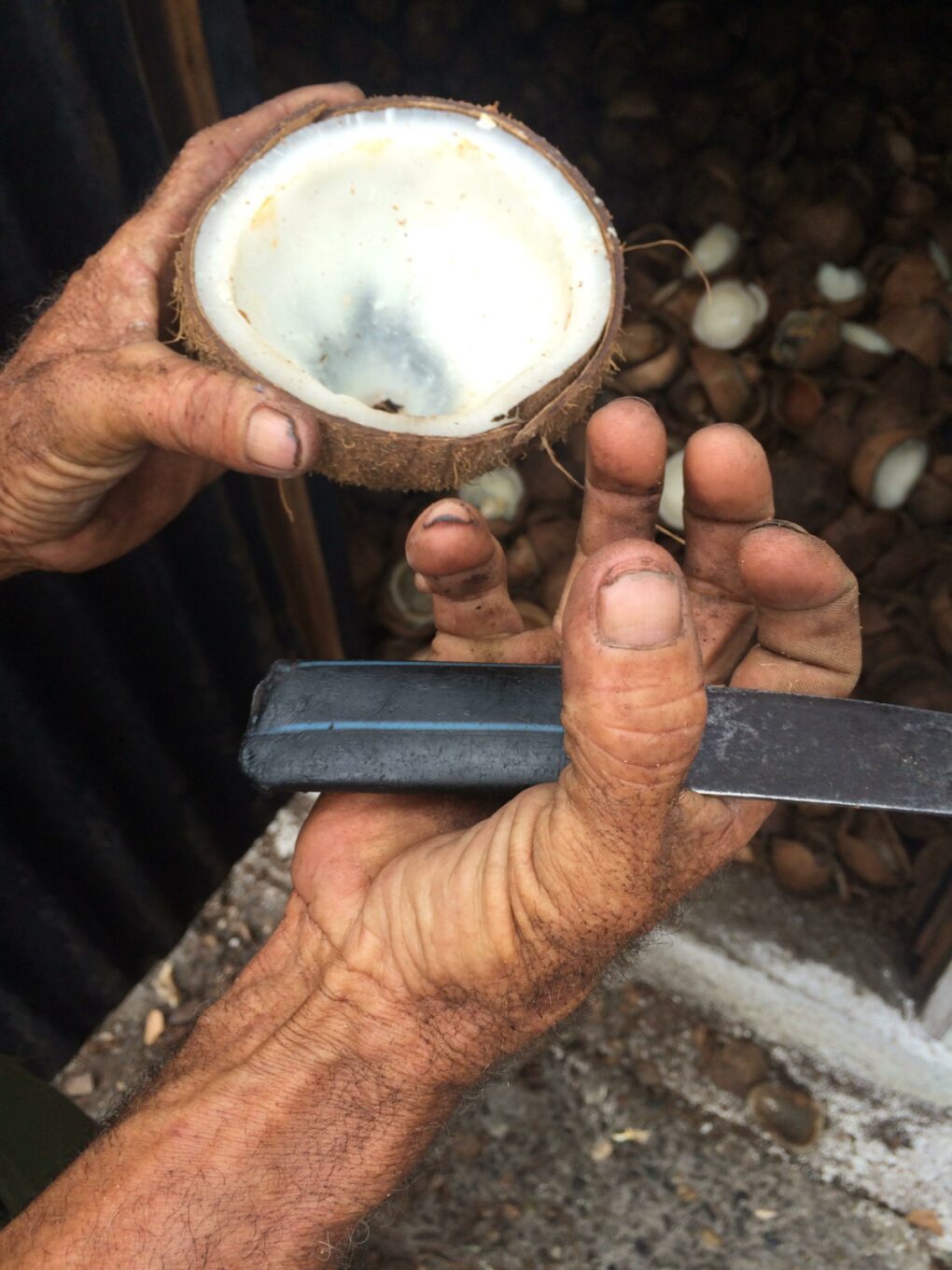 Cuban Chocolate Tasting
On one of our first days, we ran into the Casa Del Cacao in Baracoa proper, but were completely underwhelmed by the offerings and the small museum. So over the course of our week, we visited three different cacao plantations and tried a half dozen different versions of Cuban chocolate.
Most of the Cuban chocolates were good, but none of them was particularly impressive. This low quality doesn't surprise me, though, considering the rudimentary processing technology available on the small plantations outside of the city. But it gets me excited about the future of cacao in the country, especially as the imminent changes come underway and knowledge of processing improves further.
As we learned on our third cacao plantation of the trip, there are numerous varietals of cacao grown in Cuba. This means that every Cuban chocolate made on or off the island could potentially taste different. The country has whole branches of agricultural centers dedicated to cacao study, as they well should.
So as technological innovations from outside become available on the island, I see big shifts towards more consistent and quality Cuban chocolate making in the future. But for now I'm just appreciative that I've gotten to see how Cuban chocolate is currently made, before much else impacts it.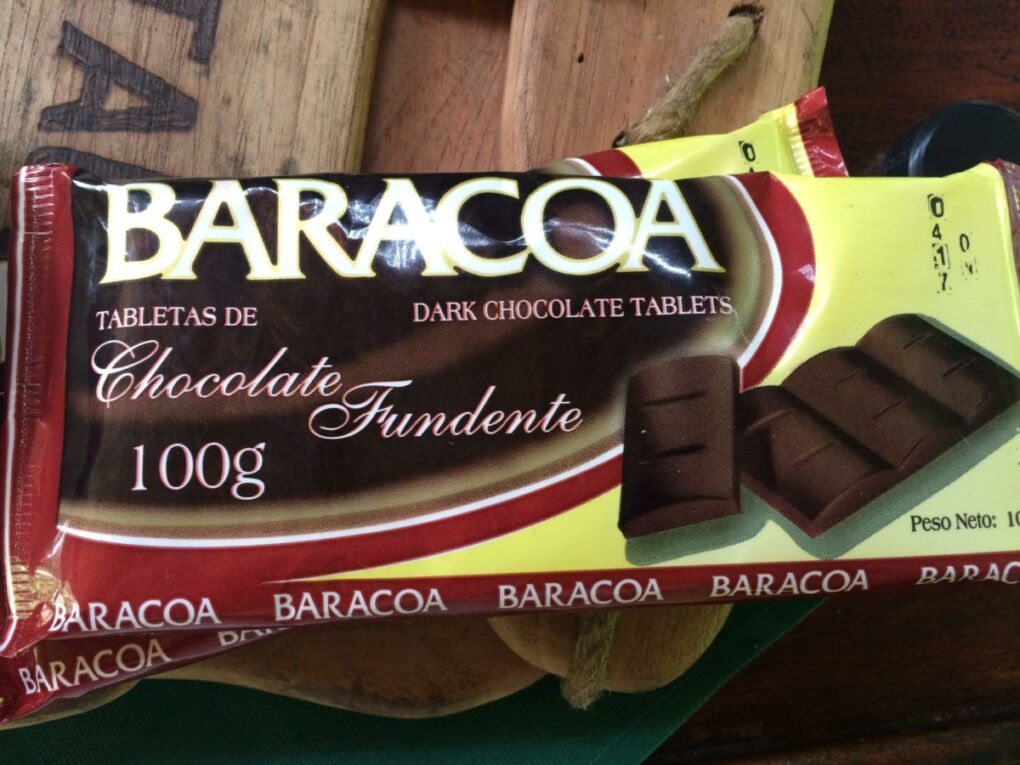 Finding Cuban Chocolate
Above is an image of the the typical Cuban chocolate made in Baracoa, sold throughout the city. Most people quoted us $1CUC as the price. It has PGPR, so I wasn't super excited about trying it; if they're going to replace their cocoa butter with anything then it's probably not worth my time. We wanted to buy direct from locals making chocolate on their own farms, so we set out to do just that.
We chose to bike from downtown to the plantation, only a few kilometers. Just a little before the Sendero you'll notice the chocolate factory founded in honor of Che Guevara. This is where Cuban chocolate is made. It does not offer tours as it's completely government-run (surprise surprise). So basically it's just a nice photo-op, something Cuba's become famous for.
El Sendero: The Heart of Cuban Chocolate
Finally we arrived at El Sendero around lunchtime, alongside an official government tour group which logically took precedent in getting a guide. Because we still had to pay the $2CUC entrance fee per person, I jumped on this as a chance to teach the friend I'm traveling with about how cacao is grown and processed into chocolate.
This has been a specialty of mine after having worked for three months on a cacao plantation in Ecuador. We evidently arrived a month or so before the next harvest of the year, so trees were a bit sparse. Lucky for everyone, cacao trees grow fruit year round.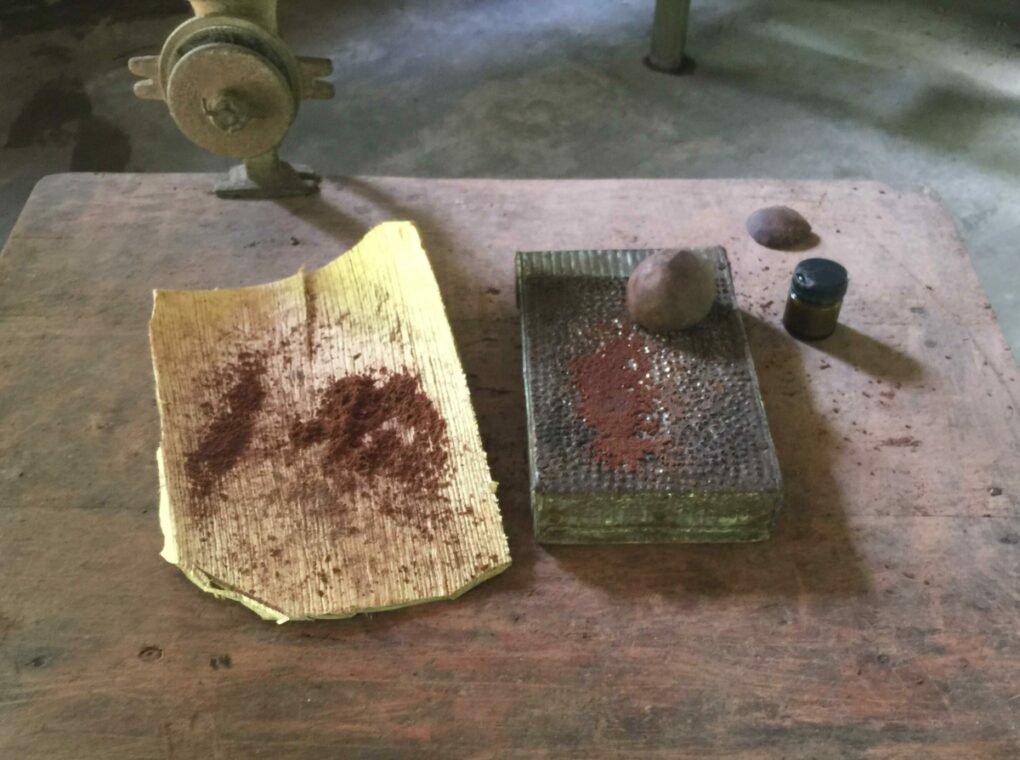 Pictured above are balls of pure cacao paste alongside a grater used to obtain a fine powder, which is added to milk to create the local version of hot chocolate. It smelled stupendous in that cabin. The small container next to it is cocoa butter.
After we finished the self-guided tour of the finca's foliage, signs, and structures, the plantation's manager answered my many questions about varieties and gave a general overview in Spanish of how they process everything in Cuba.
If you decide that you also want to visit, which I recommend, then a modicum of Spanish skills or a translator or friend who speaks Spanish is a must to get the most out of your time here. Finally, we were each served a complimentary cup of chorote, the local chocolate drink made from ground cacao and locally-made coconut milk.
Rumbumba is the nighttime version of chorote, the difference being the addition of local rum. We left with a little container of unrefined cacao butter and a ball of cacao paste to make hot chocolate. Later on we saw both of them for sale elsewhere. I assume that most of the products there are produced locally, in the country's only chocolate factory.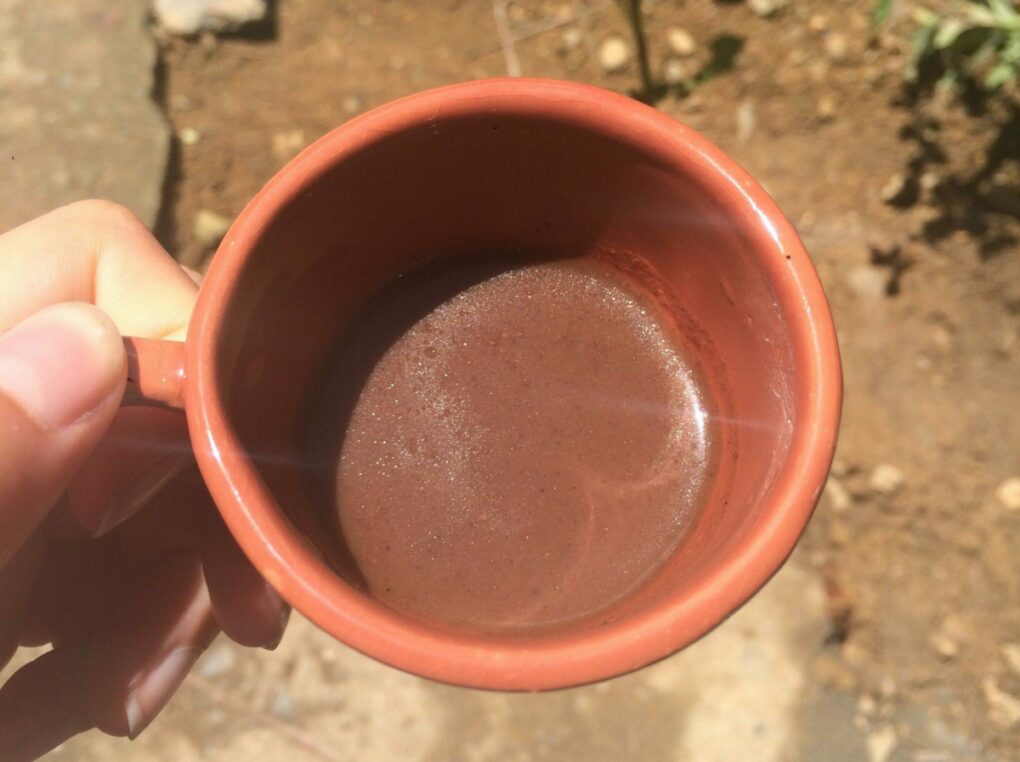 Local Chocolate in Cuba
The other plantation we saw that day was at Rancho Toa, as part of the Ten Dollar Tour we created & executed the next day. The Sendero was nice for an introduction, but the better overview we got was actually on a government tour I would actively and wholeheartedly recommend: the trip to Yumurí village.
Our guide, Indira, spoke fluent English, French and German, and was very amiable despite having had a nail go through her foot the day before. Cuban resilience is strong, I'll tell you that.
Our tiny tour group of three visited a local cacao plantation on the other side of Baracoa, and she explained to us the process of raising cacao trees, and then showed us the step-by-step of how this local farmer makes real Cuban chocolate from her cacao beans. We also saw and tasted fresh cacao from the farm, still one of my favorite flavors ever.
It was delicious chocolate, the best I had in Cuba, and had only cinnamon and local honey added for flavor. I bought a couple of gifts from the mustachioed owner as I sipped on the exceeding sweet Cuban-style mocha, explaining to our wide-eyed guide that I was already planning on bringing back a ridiculous amount of Cuban chocolate.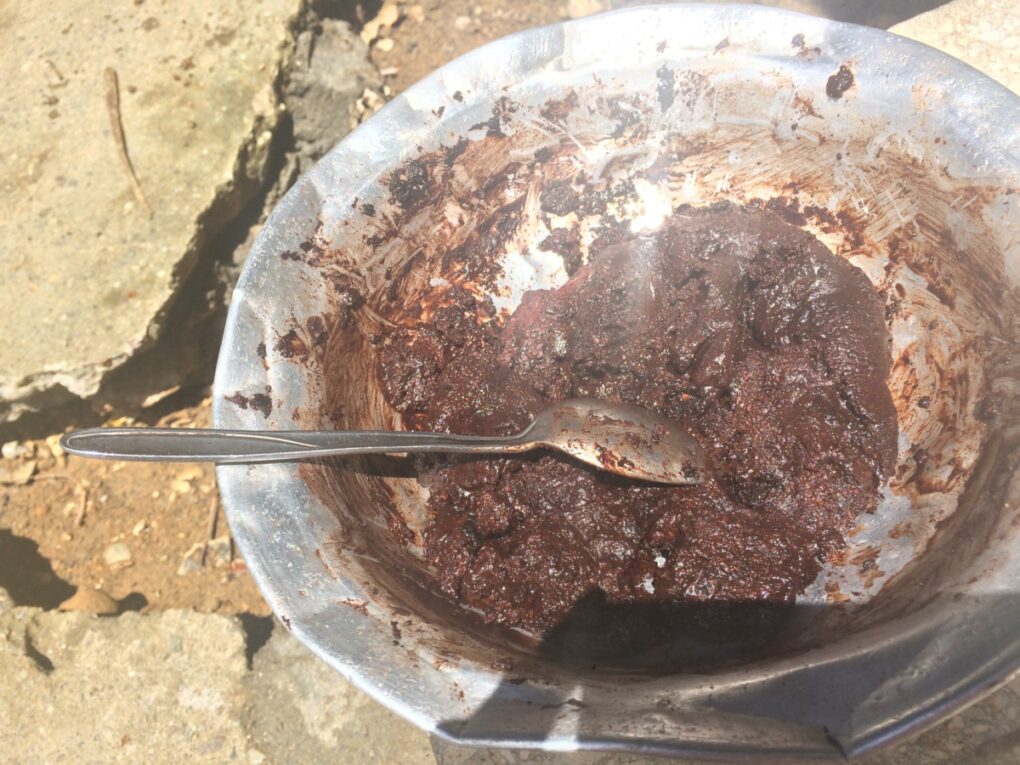 So it was fine that I continued counting out the tiny bars of chocolate and adding them to the large plastic bag filling at my side. It's part of my budget, I explained to her, and showed her the cacao pods tattooed on my hip.
Both women were very knowledgeable about Cuban chocolate and the local cacao industry, as I've come to expect most of the Cubans I run into to be. Most of the guides they have working the government tours can answer any question about their city or find someone who can.
In Baracoa, I learned more about Cuban command-economy cacao production as well as the dearth of and yearning for information about the outside world and the processes there. Indira taught us about Cuba's way of doing things, while I told her about how it was different from what I had experienced in Ecuador and Guatemala.
It's amazing to tell people about a world they've largely only heard about. I can still picture her smiling face, and her hands, holding out the bowl of fresh cacao and gesturing to the sweet floral seeds in offering.
---
If you found this article interesting, please pin it!
Where are you excited to check out first? Any weird places you've found chocolate?