Cacao paste is increasingly popular due to its health advantages and versatility in culinary and baking applications. Hailed as the "food of the gods," the cacao beans used to make cacao paste are a natural and nutritious food, high in antioxidants and other chemicals that can enhance mood, boost energy, and promote heart health.
It's vital in chocolate making, and is used to add taste to and boost the nutrition of smoothies, baked goods, sauces, and other recipes. However you plan to use it, this article covers the best brands of cacao paste to buy, plus the low-down on cacao paste's taste, texture, and much-lauded nutritional value.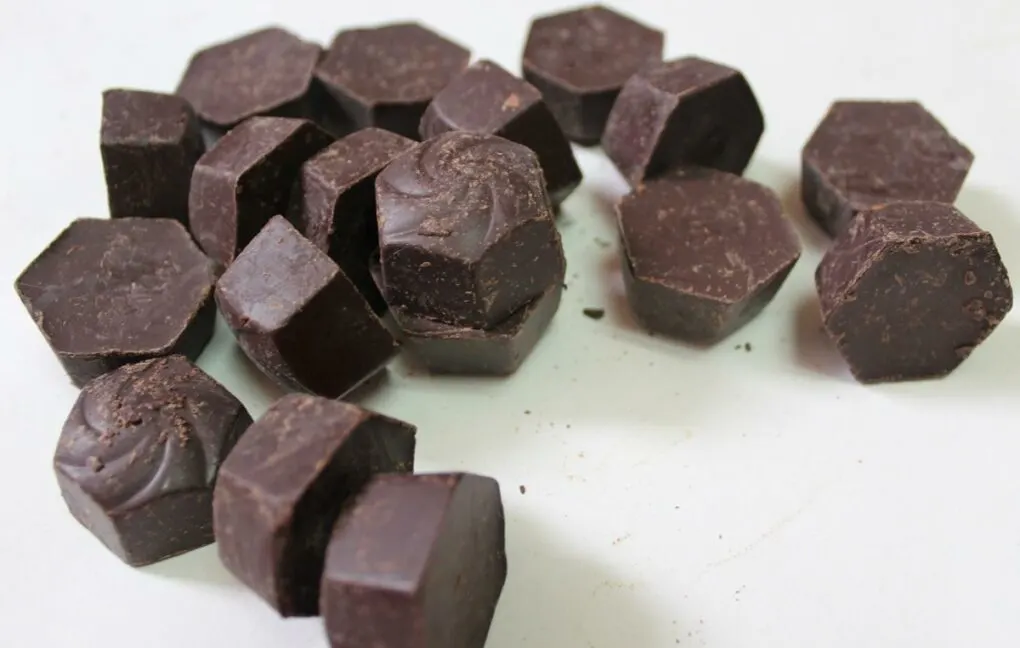 What is Cacao Paste?
Cocoa paste is the natural product of grinding up cacao beans (seeds) from the fruit of the Theobroma cacao tree. Also known as cocoa liquor or cocoa mass, cacao paste is made by crushing fermented and dried cacao beans into semi-liquid state.
To make it, cacao beans are cleaned, roasted at low temperatures to develop flavor, winnowed (cracked to remove the shells), and then ground into a paste. These finely-ground cacao nibs quickly turn solid at room temperature.
So-called raw cacao paste is usually made with fermented, unroasted cacao beans, making it less processed but not truly raw. Another name for this product is chocolate liquor.
Health Benefits of Cacao
Cacao is one of nature's most powerful superfoods. Cacao paste is a versatile and nutritious food that is a great addition to your diet, enhancing your health and well-being in a variety of ways.
One of the most nutrient-dense foods on the planet by the gram, cacao contains one of the highest naturally-occurring supplies of chromium, as well as copper, calcium, manganese, zinc, sulfur, iron, phosphorus, fiber, and healthy fats.
It can likewise aid in weight loss through fat oxidation and appetite satiation. It's a well-known energy and mood booster, and because cacao paste comes from the cacao bean, it naturally contains caffeine and theobromine.
According to the USDA, every 100 grams of dry, unsweetened cocoa powder contains up to 230mg of caffeine (note that 100g of raw cacao powder does not equal 100g of chocolate) while 100 grams of brewed coffee contains just 94mg of caffeine (and substantially fewer calories, too).
But one of the biggest selling points for eating more chocolate is that cacao paste contains antioxidants (flavonoids) that can help improve cardiovascular health by lowering inflammation and increasing blood flow. It's also known to protect the skin from free radical damage, and promote skin moisture & elasticity.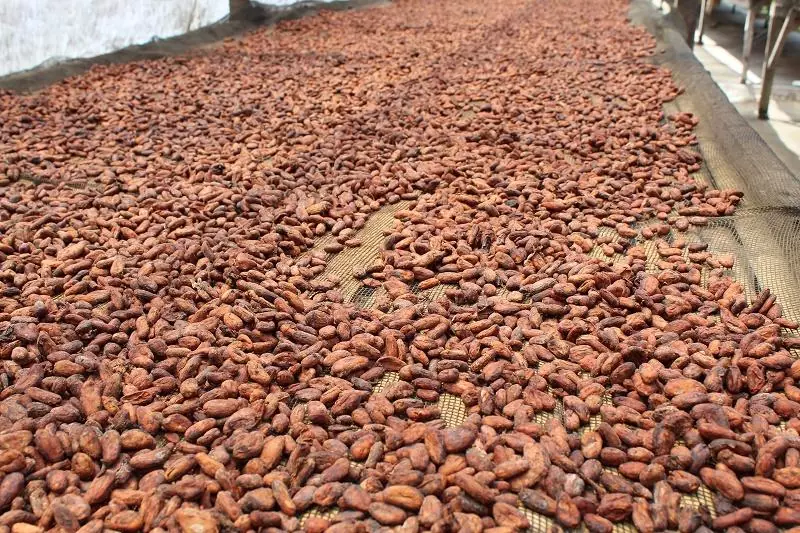 Cacao Paste Uses & Benefits
Not just used for its vast health benefits, cacao paste is utilized by some chocolate makers to make high-quality chocolate, when not working straight form the bean. Chocolate is made from cacao nibs or cacao paste which is then combined with sugar, cocoa butter, and other ingredients to make chocolate bars, truffles and all the other chocolate products that we all love.
Additionally, brewed cacao is fast becoming a coffee substitute due to its higher levels of theobromine than caffeine. It also has a lower level of acidity than coffee. Most cacao brands contain 58 m. of theobromine and only 5mg of caffeine for every 8-ounce cup of hot chocolate.
Both of these alkaloids are known to boost mental alertness, and the latter without the crash we so rightfully associate with caffeine. Most Americans' diets are poor in magnesium, which is essential for all major brain activities, particularly memory and focus.
Cacao is one of the richest naturally available sources of this vital nutrient, and it's also good for cardiac health, working to relax blood vessels and reduce tension.
Cacao paste is also commonly used in ritual cacao preparations. Ceremonial cacao is ideally prepared and consumed in cacao ceremonies in a manner that honors the traditions and cultures of those who inspired them.
If you are new to but interested in ceremonial cacao, I urge you to carry out some research or seek guidance from experienced practitioners to ensure you are honoring the traditions and using cacao in a respectful and meaningful manner.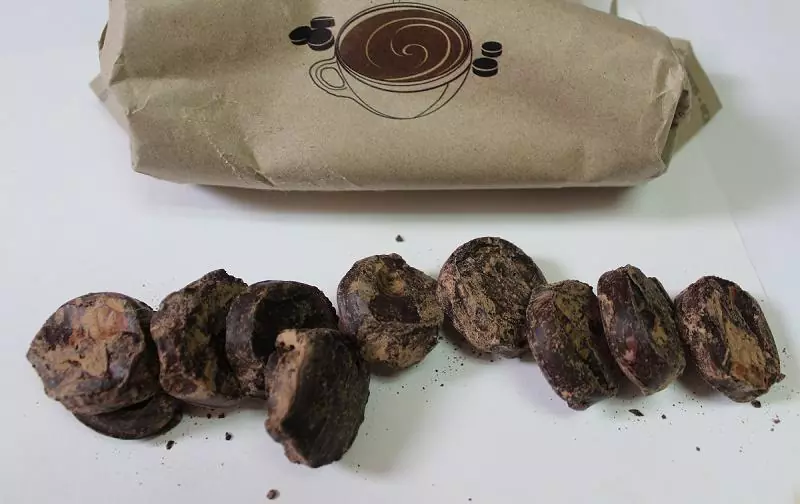 Best Brands of Cacao Paste
Cacao paste quality can vary based on factors such as the cacao bean quality, processing steps, and storage conditions. High quality cacao paste should have a rich chocolate flavor, low levels of bitterness & astringency, and a smooth texture.
It should also be free of any unpleasant flavors, scents, or additives, and especially heavy metals.
1. Cacao Laboratory Cacao Paste
Based in: Kingston, New York, USA
Where to Buy: Directly
Cacao Laboratory believes that consuming cacao should be both therapeutic and exquisite. That's why they source some of the best heirloom cacao beans on the planet – single-origin Arriba Nacional acquired from producer-partners in Manab, Ecuador (cacao's ancient home).
Aside from using high-quality heritage beans, the company values sustainable agricultural practices, minimal processing, and respect for all persons involved in the value chain. Taking care at each step results in more deliciously healthy and grounding cacao products for us.
Cacao Laboratory's cacao paste is made from 100% ground cocoa nibs, without any added cocoa butter or emulsifiers. The prized heirloom cacao beans at the base provide a subtle and rich flavor that will please most any chocolate lover, especially with a dash of sweetener added.
Their ceremonial chocolate base is recognized for its prominently floral and fruit overtones. They're even granulated for easy preparation. Small cacao bar blends inspired by the four elements are also available, as is a large-batch 1kg block for serious chocolate enthusiasts.
It's ideal as a coffee substitute, to be made into chocolate, added to smoothies, as a healing beverage, or to supplement your meditation practice. They also empower individuals by holding training and ceremonies about ceremonial cacao practice and traditions.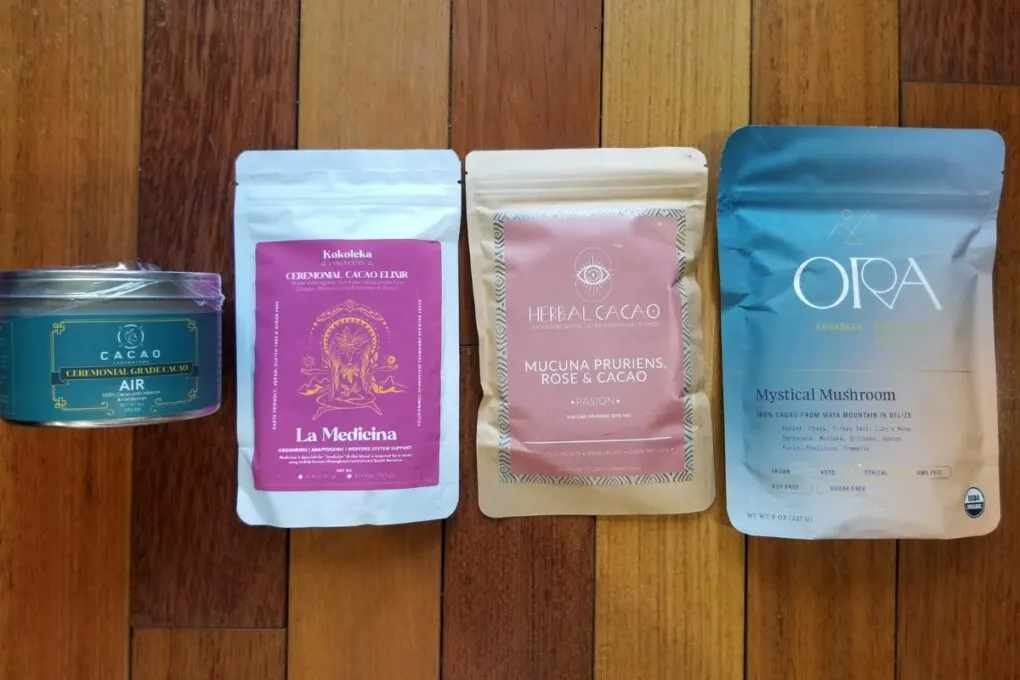 2. Terrasoul Superfoods Cacao Paste
Based in: Fort Worth, Texas, USA
Where to Buy: Directly
Terrasoul Superfoods is pretty well-known in the wellness space. Their product lines include goods ranging from nuts to powders and coconut to cacao, all at pretty reasonable prices.
I've used and would recommend their cocoa butter, but on the other end of the spectrum is their cacao paste, which they describe as 'raw cacao paste," though they later note that it's made from fermented cacao.
The so-called raw cacao paste is certified organic, Kosher, Halal, Non-GMO Project Verified, Fair Trade America Certified, and tested for naturally occurring heavy metals (though it doesn't say where you can read those test results). They claim to source criollo cacao from Peru, and while the flavor is nice and smooth, I'm not convinced it's all criollo type cacao.
Terrasoul's cacao paste has a rich, intense dark chocolate flavor with a hint of fruitiness and very little bitterness. It has a luxurious non-gritty texture that can be used as a base for a range of rich chocolate creations such as desserts, drinks, and confections.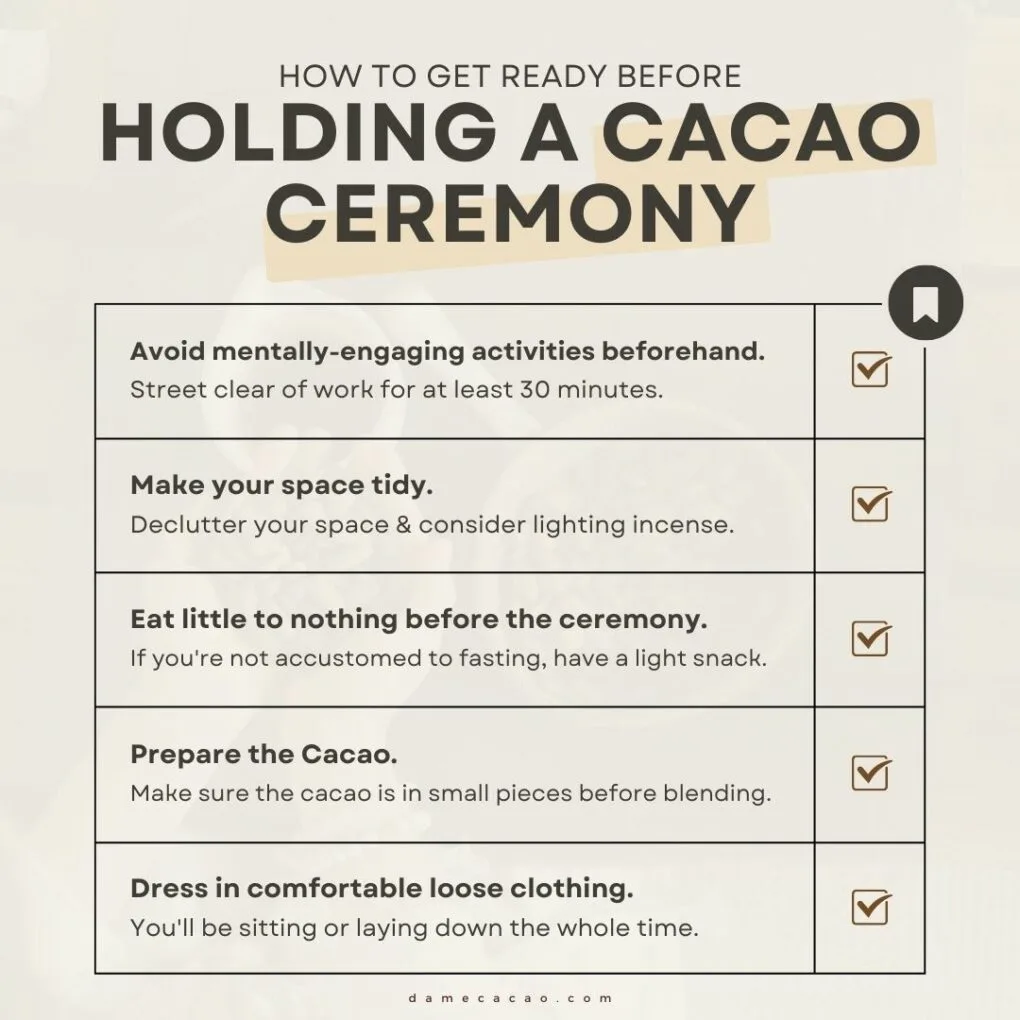 3. Ora Cacao Paste
Ora Cacao, formerly known as Firefly Chocolate, produces high quality ceremonial cacao that's widely available and simple to utilize. The brand has one of the most diverse collections of 100% ceremonial cacao offerings, with four single origins and four flavored cacaos.
The team sources from small family-run permaculture cacao farms located in heavily indigenous regions of Belize, Guatemala, Tanzania, and Colombia. They specialize in 100% cacao paste for cacao ceremonies, as opposed to other companies that may have a single 100% cacao offering in their array of other products.
Ora's ceremonial grade cacao is made from organic cacao beans that are minimally processed to create products with the highest level of retained nutrients (such as pure and enhanced ceremonial cacaos and medicinal mushrooms), for eating or making a cup of drinking chocolate.
Molded into the form of discs, their cacao paste is USDA-certified organic, and heavy metal, sugar, soy, and gluten-free. While pure cacao is the primary ingredient, each batch comes from a distinct farm origin, adding in the additional nuance of a distinct flavor profile for each bag of ceremonial cacao.
The flavor profiles range from flowery to fruity, and from nutty to earthy. If you're not sure where to start, owner Jonas has compiled an "energetic profile" for each bean. The profiles highlight varying potential benefits of each blend, ranging from healing, soothing, and grounding, to encouraging creativity, insight, and action.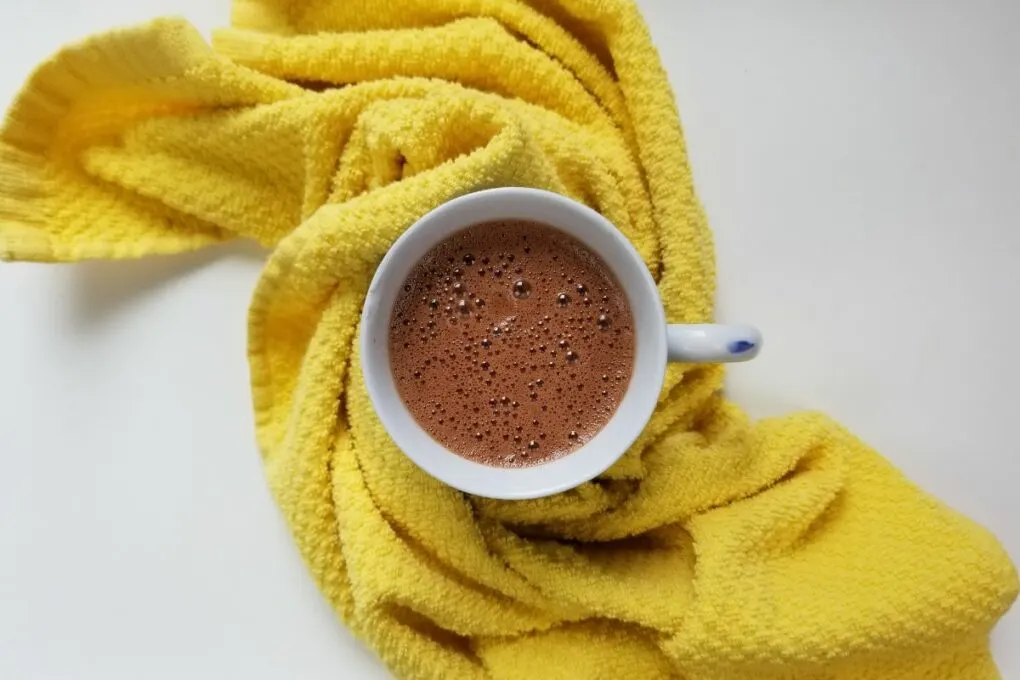 Based in: Novato, California, USA
Where to Buy: Directly
Navitas Organics provides high-quality, plant-based, nutrient-dense superfood powders, berries, seeds, blends, and other products. The company supports cacao co-ops, farmer field schools, reforestation planning, and just labor practices as part of their core identity as a B corporation.
Brilliant, rich, and somewhat bitter, like unsweetened chocolate, these 100% organic cacao paste wafers are certified USDA Organic, Non-GMO, Fair Trade, Kosher, vegan, and gluten-free. They use third-party testing to check the quality and nutritional values of all of their goods, throwing weight behind their commitment to truth and transparency.
5. Sunfood Superfoods Cacao Paste
Based in: San Diego, California, USA
Where to Buy: Directly
Sunfood Superfoods is a family-run business providing certified organic and third-party tested products. Their chocolate line in particular provides healthy organic and raw products manufactured from certified organic cacao beans, ranging from nibs (sweetened and unsweetened) to paste, butter, and powder.
Sunfoods's cacao paste is certified organic, vegan, Kosher, and gluten-free. It comes in flat disks which are perfect for shredding, cutting, or melting (at a low temperature) to create chocolate creations. They also have a Cacao & Mushroom powder blend that makes for a delicious drink.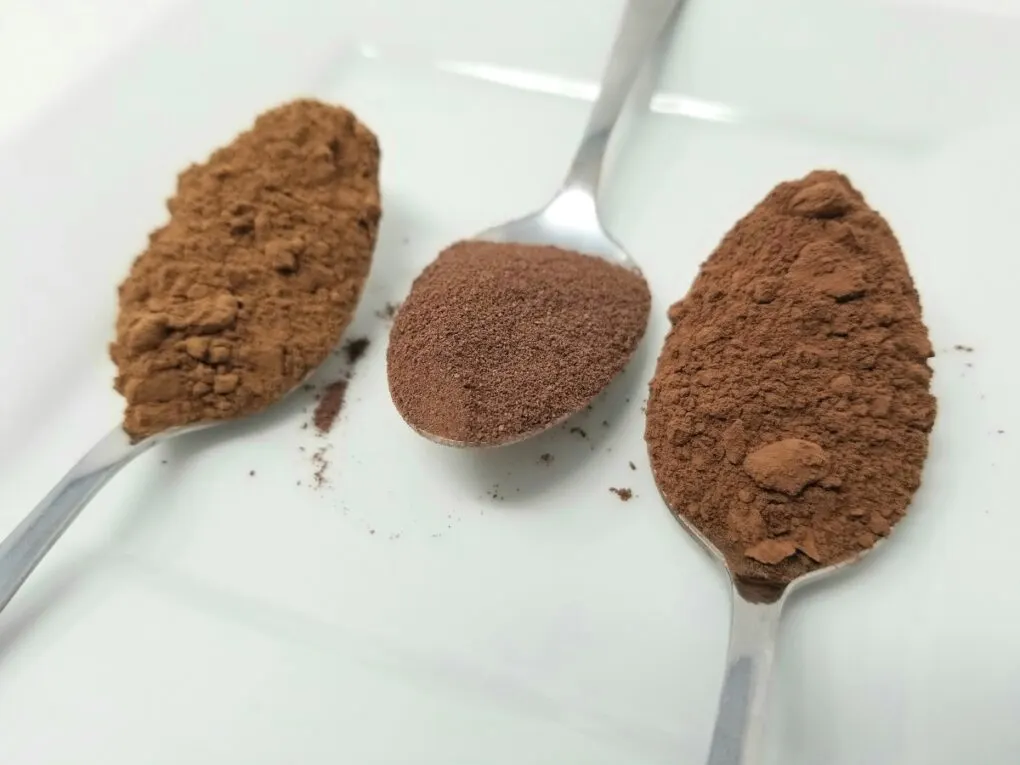 6. Kokoleka Foods Cacao Paste
The Kokoleca Collective is a self-described collaboration of medicine carriers, healers, and guides who share their skills with the world. In addition to their ceremonial cacao pastes, they also sell cacao elixirs for ceremonial purposes.
Their beans come from Soconusco, a picturesque location in Chiapas, Mexico renowned as the "birthplace of cacao." The collective's partner co-op harvests, processes, and protects a unique species of Mexican criollo cacao beans in a 100% solar-powered facility that's also USDA Fair Trade and Organic certified.
The cacao beans from the region yield a pleasant, fruity chocolate flavor. Kokoleka processes the beans in small batches by hand, for some flavors adding organic herbs and spices obtained with care. The unflavored 'Go to Glow' pure ceremonial cacao is one of just four blends the company offers.
They also have ceremonial cacao elixir blends that are flavored and designed for certain meditation techniques, which they expound upon on their site.
7. Soul Lift Cacao Paste
Based in: Portland, Oregon, USA
Where to Buy: Directly
Soul Lift Cacao is a social enterprise that collaborates with family farms and collectives to bring the purest possible cacao products to the rest of the globe. This US-based distributor sells a variety of non-GMO ceremonial cacao sustainably sourced from Guatemala, primarily from criollo cacao, a rare varietal known for its superior flavor.
They sell their ceremonial cacao and drinking chocolate mixes on their online platform and in their own cacao cafe. They're open about their origins, citing their longest-running partner, the wonderful women's cooperative Ruk'u'x Ulew (pronounced "Roo-koosh-oo-lay-oo"), which means Heart of the Earth, on their website.
The women farmers gather beans cultivated in Alta Verapaz by hand. The cacao is then transported to Lago Atitlan (San Marco la Laguna) and processed using indigenous Mayan traditions before being roasted over a wood fire.
This artisanal ceremonial grade cacao has a silky texture and a toasted, classic sweet chocolate flavor with overtones of berry. There are other ceremonial cacao pastes and drinking chocolate sold on their website, sourced from different Guatemalan farms, along with incense, ornaments, and tapestry, perfect for when you're shopping for gifts.
8. Wilderness Poets Cacao Paste
Based in: Ashland, Oregon, USA
Where to Buy: Directly
Wilderness Poets Cacao Products are created using single origin Ecuadorian Arriba Nacional cacao beans. Not farmed, but honest-to-goodness wild-harvested cocoa. The beans are grown at a high-elevation in highly mineralized volcanic soil, and are watered by rain or deep mountain spring water that yields a deep flavor.
Wilderness Poets cacao paste is prepared with cacao from pods that were carefully selected for quality and never obtained from aggregators, ensuring that there is no cross-contamination. To bring forth dark, robust, aromatic tastes, the cacao is sun-dried rather than gas-dried and then lightly fermented (so there is some chocolaty flavor developed).
The cacao is stone-ground to a silky paste at temperatures below 120 degrees; no sugar or extra cocoa butter are added. The resulting cocoa paste is vegan, semi-raw, gluten-free, and certified USDA organic, perfect for a spiced Mexican hot cocoa.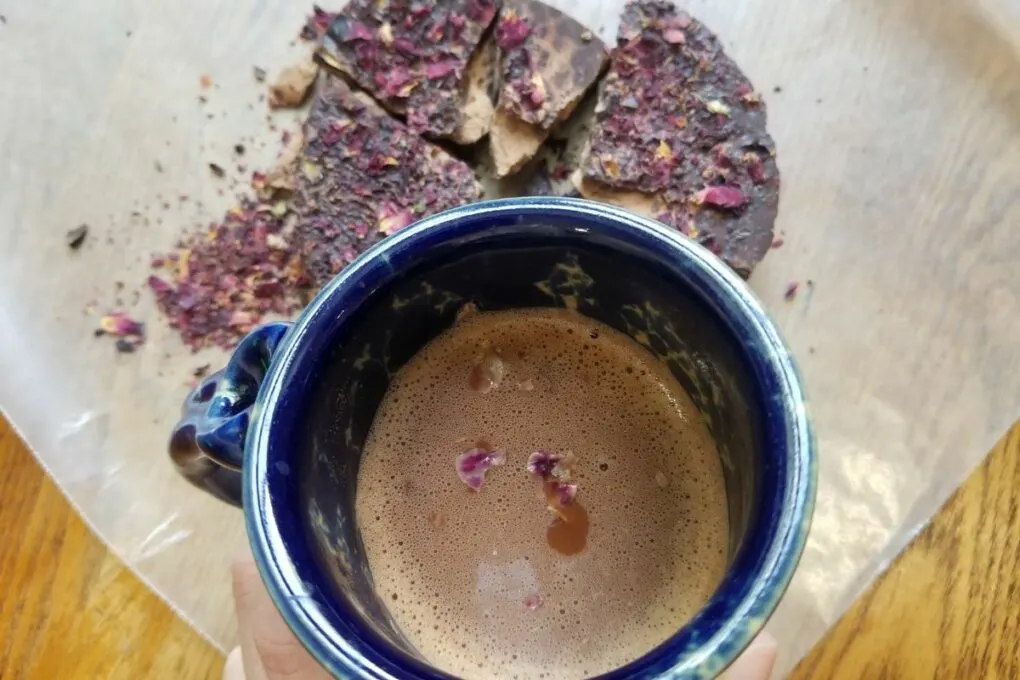 9. Herbal Cacao Cacao Paste
Herbal Cacao was founded with a desire to disseminate the nourishing and healing qualities of the sacred cacao plant, medicinal mushrooms, and other botanicals. Herbal Cacao's Ceremonial Grade Cacao is made from organic cacao, produced from a varietal grown by indigenous Mayans in Belize's southern region.
The cacao tree, known as "Cucu" in their culture, is a national tree that grows in perfect harmony with other plants, which are believed to contribute subtle tones to this great-tasting cacao bean.
This uncommon cocoa varietal has even been deemed "Heirloom" certified, partly in efforts to help conserve it. When consumed plain, the cacao has a profile of pineapple, raisin, and tobacco, making for an exceptionally fine-flavored beverage.