Podcast: Play in new window | Download
"I almost give up… It's very difficult, because you're dealing with these farmers who have been in this practice for 40 years, 50 years. It's really very difficult to change their mindset [overnight]."

-Val Turtur, President of the Cacao Industry Development Association of Mindanao Inc.
This is the continuation of the story of Philippine cacao & chocolate culture, or rather, a lack thereof. See: tableya. In part two we hear some of the real-life stories of Filipino cacao farmers and chocolate makers, and the obstacles they face on a daily basis. We'll explore why local culture can both help and hurt an industry's development.
In this episode, we talk to three people who are active at very different levels of the industry: a farmer, a chocolate maker, and an educator. Be sure to listen to the Philippines Part 1 before diving into this week's episode. It builds up the history, consumption, and shaping of the Philippine market, setting the scene so you can understand why there's about to be a lot more Philippine cacao out on the market.
To read the article version of this episode, click here.
Topics We Cover
the work of CIDAMI to reach out to & educate farmers across the Philippines, encouraging them to establish their own structure, in part with the help of the government
obstacles cacao farmers and fermenters run into in the Philippines, from culture and weather to location
a true story of a cacao farmer taking his love for cacao throughout the Philippines
which characteristics make the Philippine cacao industry & market so different from other Asian markets
Show Timeline
0:00-3:40~ Episode introduction, including a look at the basic changes in the Philippine cacao market in recent years. (Val Turtur)
3:40-10:50~ How Auro has been working with farmers to improve bean quality, and the obstacles they've run into over the company's development. (Louie Cena)
10:50-13:30~ How & where CIDAMI is educating farmers about cacao farming, and what resources they're able to provide. (Val Turtur)
13:30-24:30~ Grover Rosit shares his story of becoming a cacao farmer, and then an "agripreneur" and cacao educator.
24:30-31:30~ The Philippine government's role in spreading cacao farming across the country, historically, currently, and in the future, and the direction in which the industry is headed. (Val Turtur)
31:30-35:42~ The shift towards younger farmers and businesses in the Philippine cacao industry, and the motivations behind them (Louie Cena). Also, the end of the episode.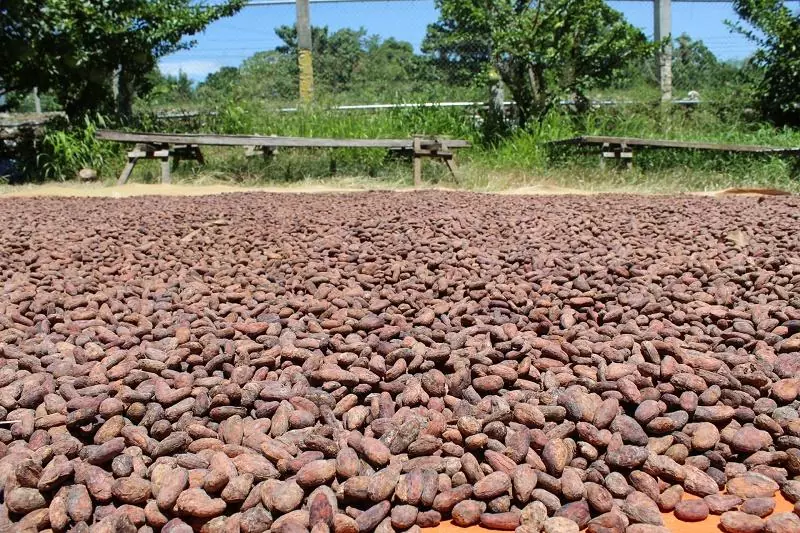 More About Our Guests
Val Turtur: President of CIDAMI (the Cacao Industry Development Association of Mindanao, Inc.), and the chairperson of the Philippine Cacao Council. Check out CIDAMI's Facebook page.
Louie Cena: Manager Of Davao City Operations for Auro Chocolate, a bean-to-bar chocolate company working with farmers in the Philippines. Check out Auro's Instagram, Facebook, and Website.
Grover Rosit: Founder & Operator of Rosit Cacao Farms, based in Davao City, Philippines. Check out Grover's Facebook Page for more information on his farm & seminars.
Further Reading
Connect With Chocolate On The Road
On Instagram: @chocolateontheroad
On Facebook: @chocolateontheroad
Show music is Roadtrip by Phil Reavis, and our transition music is We're Gonna Be Around by People Like Us & Multiple songs by Lobo Loco.