Podcast: Play in new window | Download
"I would have thought that since cacao came into Asia through the Philippines, through that connection with Mexico, that the Philippines would be in as position now to be one of the top-producing countries of cacao. But now... we just barely even touch 1%."

-Kenneth Reyes-Lao, Cacao Culture Farms
The Philippines is a huge market for cacao consumption, both historically and in present-day. But outside of the country, you don't hear much about their market— a fact which is set to change really soon, and in a big way. Because across the islands, seeds have been planted, and they're just about ready to bear fruit.
In this episode, we talk to four people who are able to set this scene for us. They'll dig into how, where, and what cacao is grown on the Philippines, and the complex set of factors which have put all of that in flux. In Part 2 of the Philippines story, we'll explore the who and why of those shifts.
To read the article version of this episode, click here.
Topics We Cover
the size and scope of the Philippines as a market
cacao's arrival on the Philippines
major changes made to the Philippine cacao market
how the government & NGOs are working together to reshape the cacao industry in the Philippines
social media as a potential tool for farmers
Manila as the largest domestic market
how the "democratization of information" is opening up the market to changes
Show Timeline
0:00-2:10~ Episode introduction including basics on the Philippines.
2:10-9:40~ Discussing how Ken & his wife, Sheila, got into cacao farming, and how cacao initially arrived to and was cultivated on the Philippines.
9:40-15:50~ Diving into Tito Jun's family farm's development, and in particular the ways in which it's been altered by the largest changes that have happened in the Philippine cacao industry in recent decades.
15:50-23:30~ Looking at how CIDAMI has worked with international NGOs to help marginalized farmers learn how to diversify their farms with cacao, and the obstacles in achieving that objective. (Val Turtur)
23:30-25:00~ Where the largest markets are in the country, and how Cacao Culture Farms is accessing them. (Kenneth Reyes-Lao)
25:00-27:05~ Emma on tableya consumption and culture within the Philippines.
27:05-33:34~ Ken going into the recent history of cacao consumption in the Philippines, and a shift towards more value-adding, especially with younger people entering the market. Also, the end of the episode.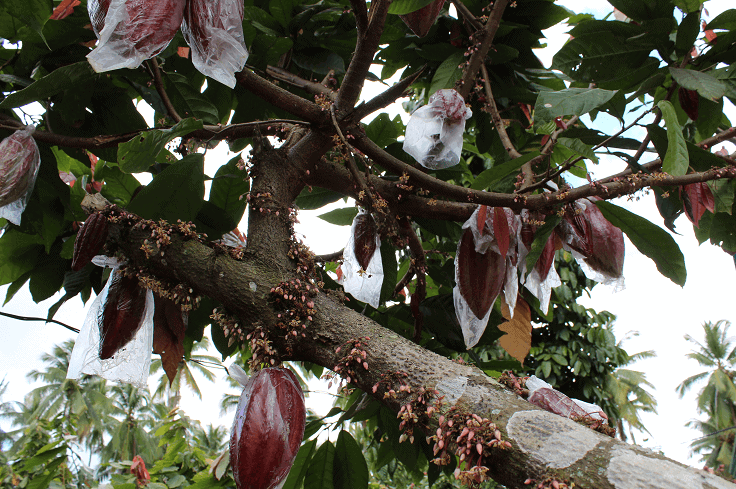 More About Our Guests
Kenneth Reyes-Lao: Co-founder of Cacao Culture Farms, a cacao-centric agricultural company based in Davao City. Check out Cacao Culture's Instagram, Facebook, and Website.
Ernesto Pantua Jr. (Tito Jun): Manager of Kablon Farms, a family farm located in South Cotabato, producing fruits juices, jams, tableya, and chocolates. Check out Kablon's Instagram, Facebook, and Website.
Val Turtur: President of CIDAMI (the Cacao Industry Development Association of Mindanao, Inc.), and the chairperson of the Philippine Cacao Council. Check out CIDAMI's Facebook page.
Emma Dionglay: Manager of Cacao City, and lifelong resident of Davao City. Check out Cacao City's Website, Facebook, and Instagram.
Further Reading
Connect With Chocolate On The Road
On Instagram: @chocolateontheroad
On Facebook: @chocolateontheroad
Show music is Roadtrip by Phil Reavis, and our transition music is We're Gonna Be Around by People Like Us & Multiple songs by Lobo Loco.