You must be a true Potterhead or looking to throw a Harry Potter-themed soiree if you've managed to apparate in my little corner. Well, robes on and wands at the ready as I'll take you on a tour on my Nimbus 2000 through over a dozen fun, scrumptious, and beautiful Harry Potter cookies!
Too many Potter references? Well, I'm still having fun.
From Butterbeer cookies to Sorting Hats, there's something for everyone of all skill levels, with some super simple options and some that take a bit more preparation. Each recipe is divided by type, to make it easier for you to sort through these fantastical Harry Potter-themed desserts.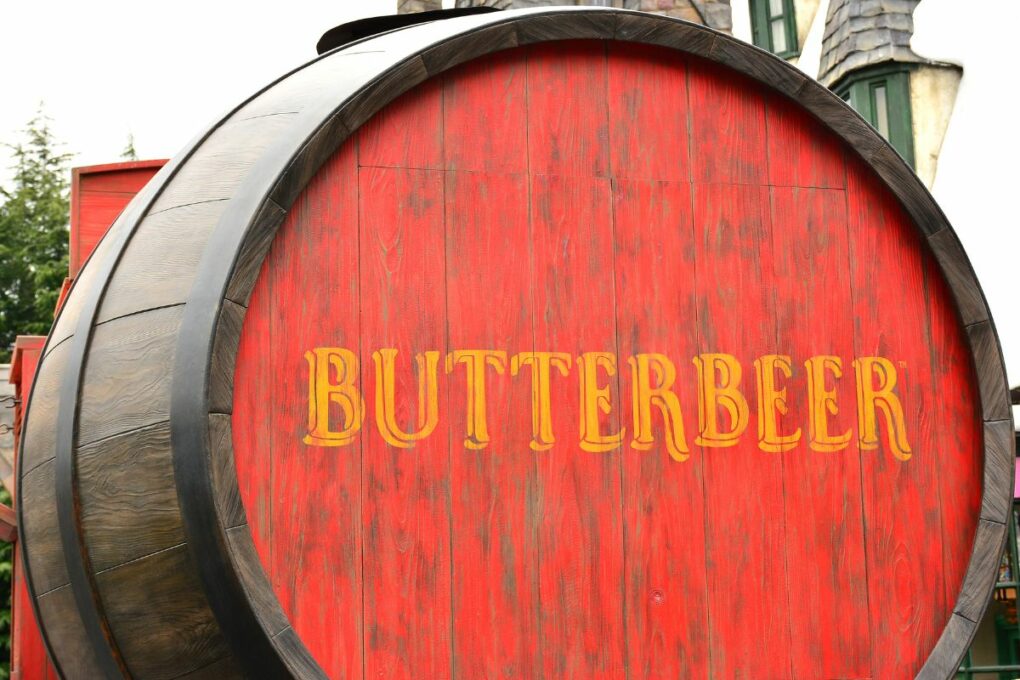 Jump to:
Butterbeer Cookies
If you've been to Universal Studios or the Wizarding World of Harry Potter, you'll understand why I start off this list with butterbeer-flavored cookies!
Butterbeer is a fantastic flavored carbonated beverage created with vanilla and butterscotch ice cream, cream soda, and butterscotch whipped cream. Infusing this delicious drink flavor into cookies is a sure win with Harry Potter and cookie lovers alike.
Butterbeer No Bake Cookies
(Easy)
Any great themed cookie roundup needs a no-bake option, and this one is nothing short of delicious. These nut-free butterbeer no-bake cookies are chewy and gooey with the distinct flavor of butterbeer, with its indescribable yet delicious hints of toffee and vanilla.
There's no need to wave a magic wand for these cookies, either, as they're easily prepped by hand.
Check out the recipe from Sugar and Soul
Butterbeer Cookies (Harry Potter Copycat)
(Easy)
This Harry Potter cookie recipe is perfect for all the pupils of the wizarding world out there. Straight out of an instant pudding mix, they're soft, chewy, and infused with delicious butterbeer goodness from white chocolate chips and butterscotch chips.
Use Fun Cookie Recipes for this delicious and easy to make recipe.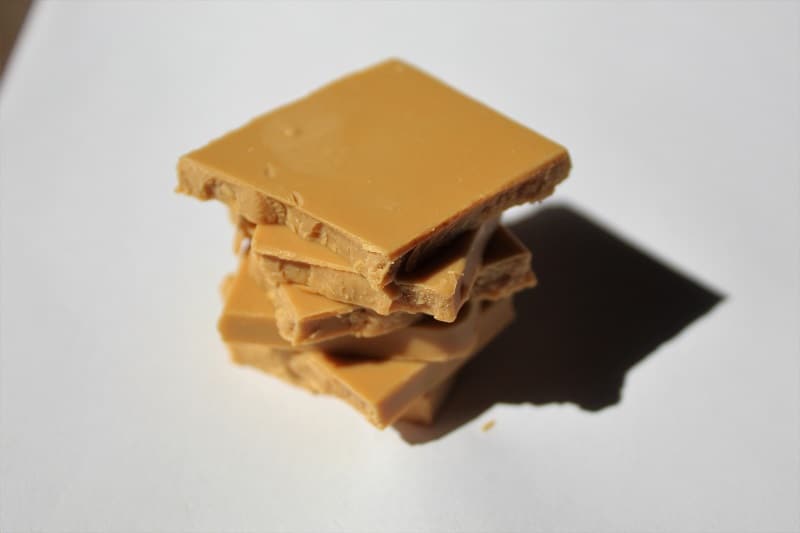 Harry Potter Butterbeer Cookies (with Whipped Vanilla Icing drizzled with Butterscotch)
(Medium)
Who can resist cookies with frosting? I know I can't. These decadent cookies feature a thick, soft butterscotch cookie base with crisp edges. It's capped with vanilla and butterscotch whipped foam to channel the intoxicating flavors of butterbeer, making it sure to be a hit in a Potterverse spread.
Check out the recipe from Cooking with Karli
Potter's Butterbeer Cookies with Vanilla Butterscotch Frosting
(Medium)
This insanely delicious cookie will transport you right into the wizarding world without the Flying Ford Anglia. These Harry Potter cookies have a caramel-like flavor and taste like vanilla and butterscotch.
They also have soft cores and somewhat crispy edges with a delightful creaminess and buttery flavor from the frosting. Try mixing it up by using blonde chocolate in place of the usual white chocolate.
Find this Harry Potter Butterbeer Cookie recipe from In Bloom Bakery
Vegan Butterbeer Cookies
(Medium)
Impress your fellow vegan witches and wizards with this vegan butterbeer cookie recipe, a perfect addition to your Halloween dessert table. They're sweet and buttery with a spiced undertone. Best of all, it has a lip-smacking buttery caramel center that'll impress even the omnivores.
Try the recipe from One Green Planet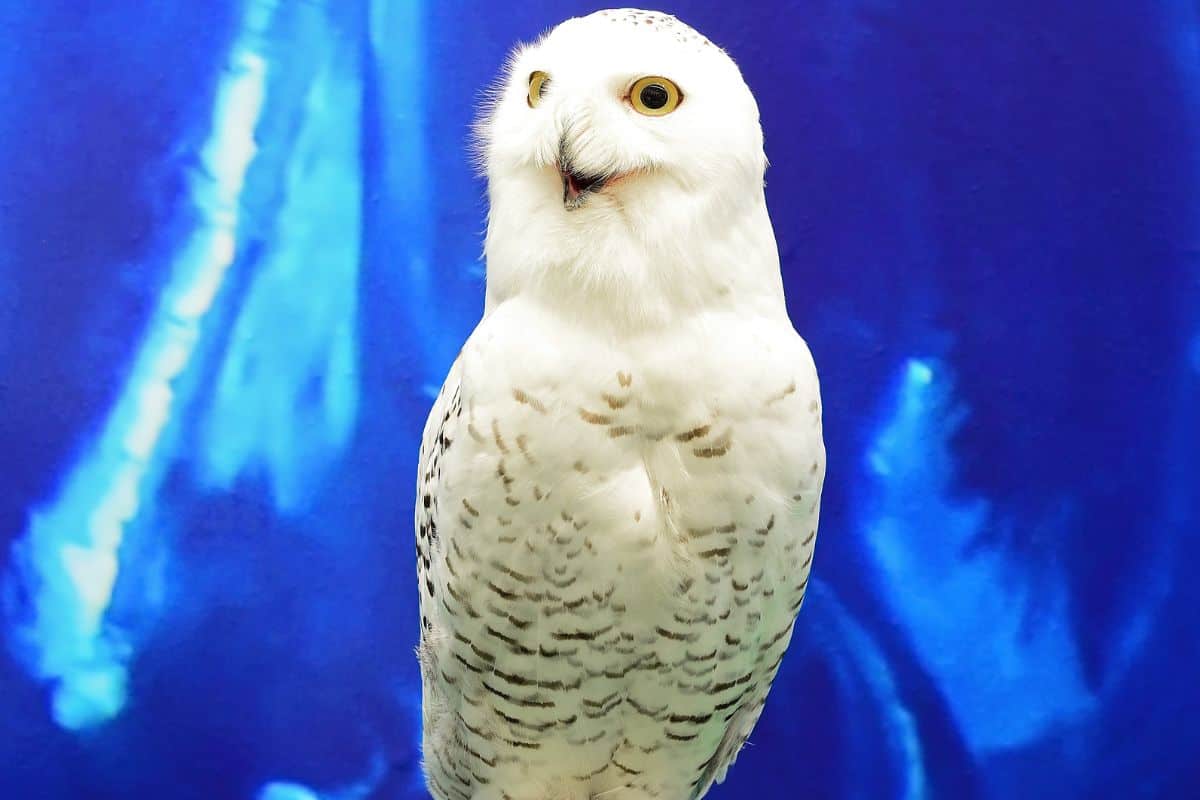 Pretzel Rod Wands
Indulge your taste buds and unleash your inner magician with these enchanting Pretzel Rod Wands recipes! These delightful treats blend the savory goodness of pretzels with a classic twist of wizardry, making snack time truly magical.
Harry Potter Chocolate Pretzel Rod Wands
(Medium)
While these cookies don't come together with the wave of a wand, they're still pretty easy to make. Wrapped in caramel apple sheets and dipped in melted chocolate, these pretzel rod wands are a luscious, sweet, salty snack.
Check out the recipe from Rachel Teodoro
Harry Potter Party Food Pretzel Wands
(Medium)
What's a Harry Potter-themed party without wands? These chocolate-dipped pretzel rods turn into magical party wands in this tasty recipe. They're decked in magical stars and other mystical trimmings that you can think of, like chocolate sprinkles. They act as a means to cast wonderful spells and make for a fantastic treat all at the same time.
Make some party pretzel wands by following this recipe from The Inspiration Edit
Cauldron Cookies with Butterscotch Filling
(Medium)
If you have a Ron Weasley-obsessed buddy, make them a batch of these cauldron chocolate cookies with butterscotch filling and give it to them as a gift.
Chocoholics like Ron will enjoy this delicious sweet treat, as they're soft, chocolatey cookies and ooey-gooey vanilla salted caramel fillings. What's more, these are vegan and gluten-free!
Use this Instagram recipe from Julia Dempseyy
Rock Cake Cookies
While the name doesn't sound all too enticing, these rock cake recipes are a far cry from the ones Harry and Ron were pretending to eat. These recipes have a marvelously crumbly inside with a crispy, sugary outer shell that akes treats much more delicious than they look.
Vegan Rock Cake (Harry Potter cookies)
(Easy)
This vegan spin on the classic British rock cakes is for all the Hagrid stans out there. These vegan rock cake cookies may look crumbly with a rock-like outer shell, but they have a deliciously soft and gooey center.
Check out these vegan rock cake cookies from Mina-Rome
Hagrid's Rock Cake
(Easy)
You'll love these rock cake cookies, as they're arguably the most aesthetic, gluten-free semblance of Hagrid's rock cakes. They're aromatic and tastefully spiced with just the right touch of sweetness and a delightful zest at the end, perfect for snacking or serving at your wizard-themed party.
Re-create this recipe using Whip and Wander's guide
Harry Potter Banana Whoopie Pies
(Medium)
While not exactly a rock cake cookie recipe, there's no denying that overripe bananas make for fluffy and moist cookies and cakes. Using them alongside butterbeer frosting for this recipe makes for a tasty fruity treat, but if you don't want to use the recipe's frosting, any frosting or icing will do.
This whoopie pie is also whimsically decorated with Harry Potter glasses, making them a super fun and tasty party offering.
Try the recipe from Hanielas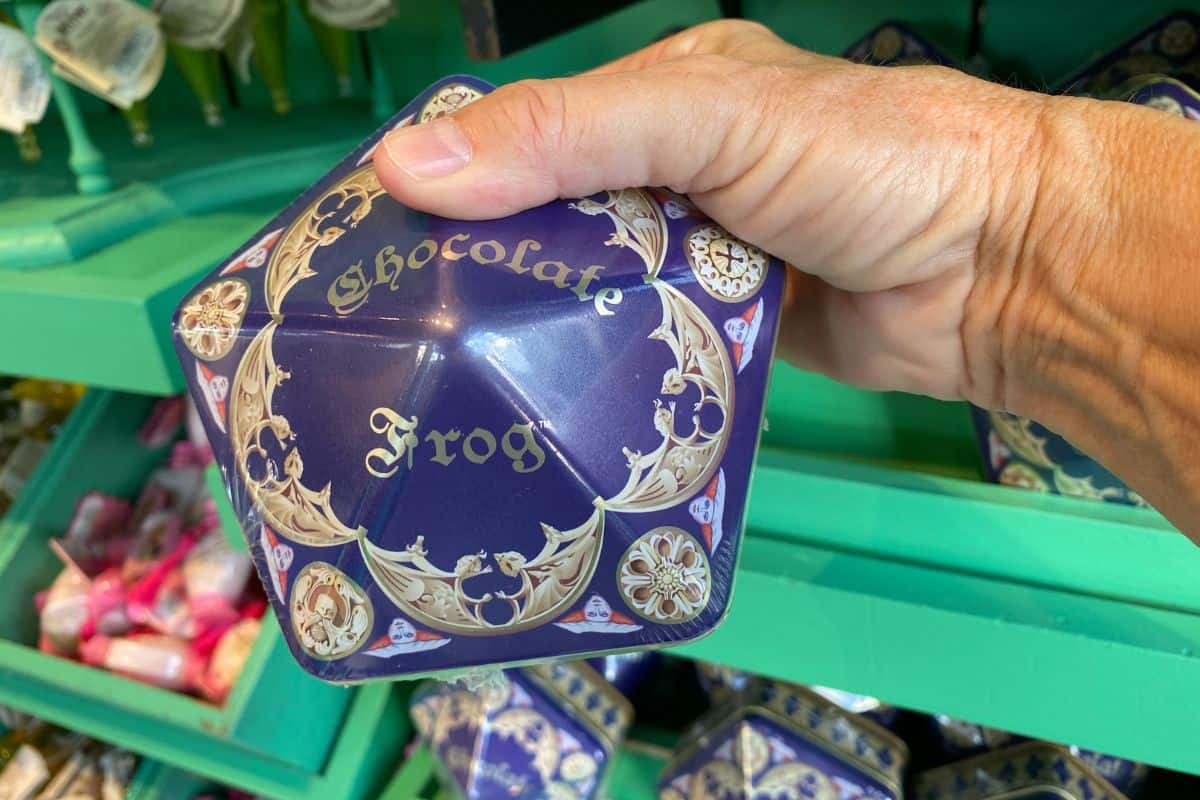 Chocolate Frogs
These ubiquitous leaping sweet treats aren't ones you'd want to let loose on board a train like the Hogwarts Express. Because I can guarantee that after one bite you're never gonna get them back; they're each chocolatey and delicious, and very hard to put down.
Chocolate Peanut Butter Frogs
(Medium)
The quintessential pair of chocolate and peanut butter makes it into our lineup with the famous chocolate peanut butter frogs. Though they're not exactly cookies, they still make for a tasty treat in a Harry Potter cookie spread.
These snacks are not solid chocolates and won't set you back that much. They also easily come together with a frog mold left in the freezer, perfect for potterheads who want non-jumping chocolate delights that you can easily make ahead.
You can use this froggy recipe from Siftrva
Harry Potter Chocolate Frogs Recipe
(Medium)
Honeydukes would be proud of these chocolate frogs, as they're perfectly chocolatey with a surprising texture and flavor from the inclusions. It's a straightforward recipe perfect for an afternoon activity with the kids or made in batches to wow a crowd.
Check out the showroom recipe from Peanut Blossom's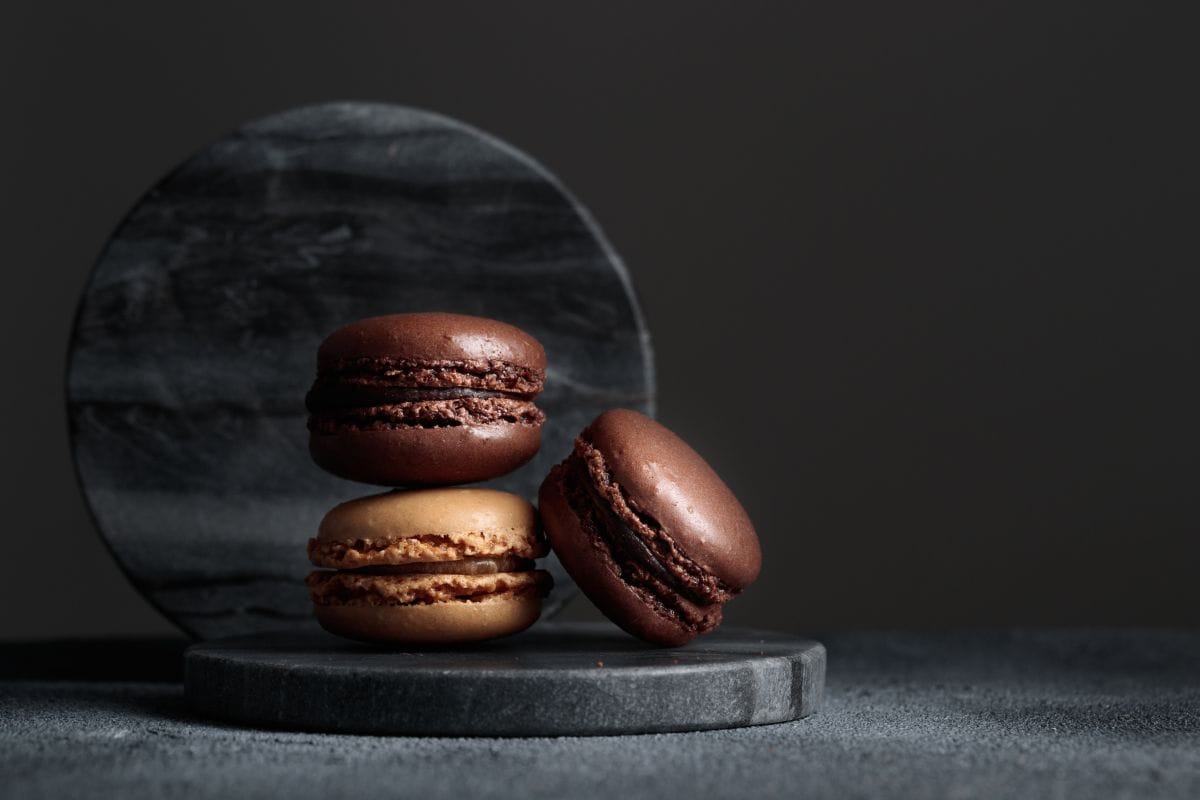 Sorting Hat Cookies
No Harry Potter fan would dare miss out on a good sorting hat treat. They're not as grumpy as the ol' hat, and they're actually pretty delicious, depending on what they're made of.
Harry Potter Butterbeer Sorting Hat Cookies
(Easy)
It's fun to serve up a diverse array of goodies at your Wizarding World of Harry Potter fete. But what sets these cookies apart from the rest is the surprise factor they bring. These are soft-batch butterbeer cookies with colored M&M's hidden inside.
Each color represents the different houses: blue for red for Gryffindor, green for Slytherin, yellow for Hufflepuff, and blue for Ravenclaw.
Get the recipe from The Palatable Life Youtube video
Harry Potter Sorting Hat Cookies
(Medium)
These minimalist cookies are perfect for serving as delicious and aesthetic treats at the buffet table. They have delicately piped colored frostings representing the different Hogwarts houses with peanut butter cookie dough.
Signature chocolate kisses are also added as a hat top on the cookie, with toothpick drawn sorting hat facial features optional.
Check out the The Tasty Cauldron's entry to the world of Harry Potter cookies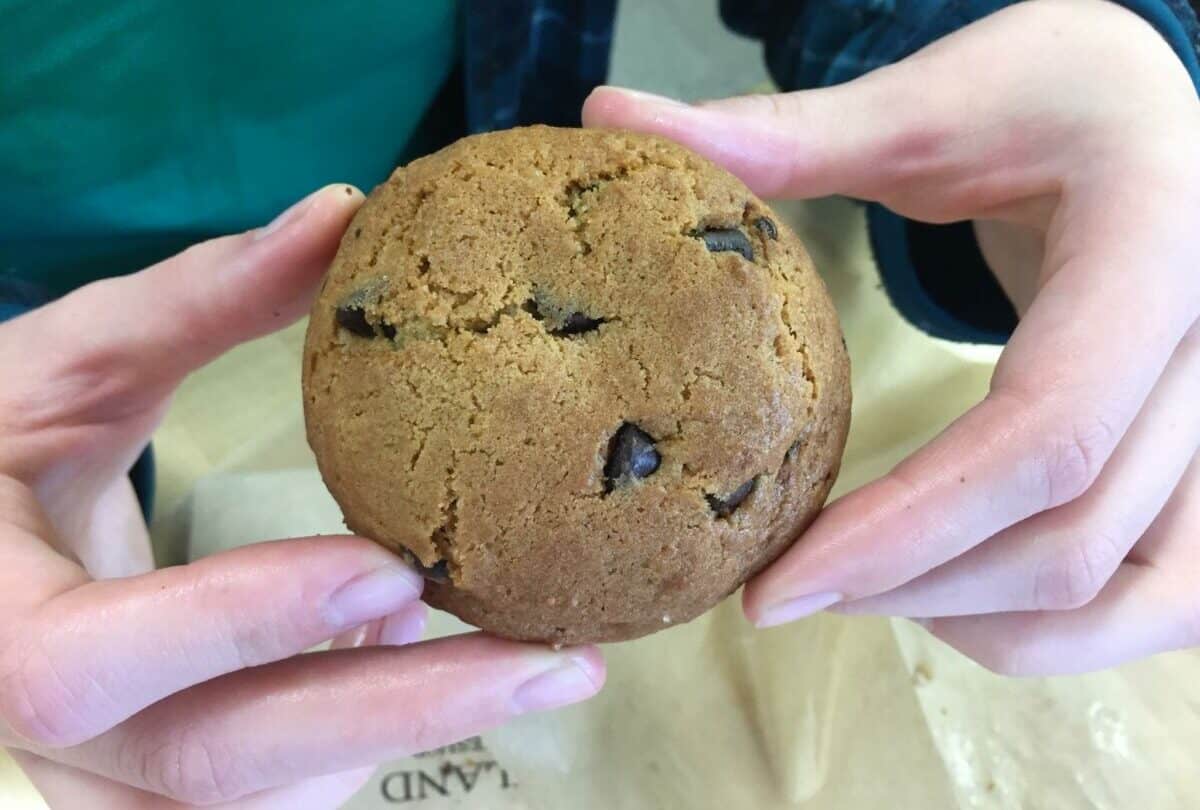 Decorated Butter Cookies
A Harry Potter party can never be complete without decorated butter cookies. From expertly-drawn intricate designs to amateurish basic ones, these homemade cookies are not only fun but lend that aesthetic edge to any party table.
Magical Sorting Hat Sugar Cookies
(Hard)
One of the most iconic symbols in Harry Potter is the sorting hat, but making them can prove to be difficult, though a worthy addition to a tray of Halloween goodies.
You can even learn how to make an intricately drawn sorting hat sugar cookie with this video tutorial, which you can replay as many times as needed. Developing both great cooking and carving skills and a tasty treat is what you'll get from this recipe.
This the video tutorial on how to make a Magical Sorting Hat From Harry Potter on Kookievision
Hogwarts House Crests Cookies
(Hard)
While these are the type of cookies that I would normally order from a more experienced cookie maker, I'm including them in our lineup just in case you'd be up for it.
They're simple sugar cookies all dressed up on Hogwarts house crests using royal icing to sraw the Gryffindor, Ravenclaw, Slytherin and Hufflepuff Crests. All the best to those of you who want to try your hand at making these!
Here's how to make Hogwarts House Crest Cookies