One crucial aspect of preparing for a trip to Korea is understanding the K-ETA requirements. The K-ETA (Korea Electronic Travel Authorization) is an electronic travel authorization that visa-free eligible foreign visitors need to obtain before entering the Republic of Korea.
By submitting an application online, directly to the Korean government, you can ensure a smooth entry into the country or through Incheon Airport on a layover. As you plan your visit, you may run into questions about the relatively new K-ETA, only introduced in 2021, and how to apply for it.
Fortunately, the process is relatively simple and can be completed online through the official K-ETA website or the mobile application. Keep in mind that the K-ETA is valid for two years from the date of authorization, but a re-application is required if there are any changes in important information, such as passport details.
Basics of Visiting South Korea in 2023
Those of you looking to visit South Korea are probably as confused by all the changes as I was before I visited again in 2022. The Korean government has been as wishy-washy with their pandemic policies as those in most of the other heavily-touristed countries in Asia have been.
But as of September 18th, 2023, masks are still required in medical settings like hospitals but are NO LONGER REQUIRED in all other indoor public places, including on public transport (though some people continue to wear them).
Here are the documents you need to visit Korea as a tourist:
K-ETA (Korean Electronic Travel Authorization, applied for at least 72 hours before departure) OR Visa to visit Korea (countries which previously had a visa exemption now need to apply for a K-ETA). From April 1, 2023 to December 31, 2024, passport holders from 22 countries will also temporarily NOT need a K-ETA or visa to visit Korea (includes: Australia, Austria, Belgium, Canada, Denmark, Finland, France, Germany, Hong Kong, Italy, Japan, Macao, Netherlands, New Zealand, Norway, Poland, Singapore, Spain, Sweden, Taiwan, UK, US (including Guam)). If you're a valid ABTC card holder (APEC card), you are not required to apply for a K-ETA [excluding Americans & Canadians].
Q-Code (can also be filled out upon arrival): visitors need to fill out information for the Korean quarantine system, known as Q-Code. Note that all travelers are now allowed in regardless of vaccination status, but you do need to have filled out your Q-Code before going through immigration.
If for some reason you need to take a covid test in a South Korea airport, the cost of a covid test in Incheon Airport is currently ₩80,000 ($60USD), with some options within Seoul as inexpensive as ₩65,000 ($50USD). There's no testing requirement to leave South Korea, but you may be required to take a test in order to move on and enter your next destination or home country.
What is K-ETA?
The Korea Electronic Travel Authorization (K-ETA) is a digital travel authorization required for foreign visitors who previously did not need a visa to enter South Korea. This electronic system aims to save time for travelers upon arrival by reducing paperwork at the airport, though if you used to get an automatic e-visa, it may feel like just another hassle.
It was originally introduced in summer 2021 in anticipation of inreased travel once the pandemic ended, also stemming from a desire by the Korean government to be able to keep better track of anticipated visitor numbers. If your purpose of travel is tourism, visiting family members, or participating in events or meetings, you'll need a K-ETA before entering the country.
Note that from April 1, 2023, to December 31, 2024, the K-ETA is temporarily not required for U.S. citizens visiting Korea for 90 days or less for business or tourism. However, it is still necessary for travelers aged 18 to 65 from 112 countries to apply for K-ETA.
K-ETA vs. South Korea Visa
When planning your trip to South Korea, you need to determine whether you require a K-ETA or a visa to enter Korea. The K-ETA (Korea Electronic Travel Authorization) is an online pre-authorization issued for travelers from 112 countries, aged between 18 and 65, for short-term stays in South Korea.
You can apply for a K-ETA by visiting the official K-ETA website at least 72 hours before your departure. The cost of K-ETA is 10,000 KRW (~$9) plus a 300 KRW service fee, and it remains valid for two years from the date of authorization (usually within a day or two).
On the other hand, a South Korea visa is required for a longer stay or if you need to engage in activities like work, study, or joining a family member living in South Korea. The type of visa you need depends on the purpose of your visit and your nationality.
To apply for a South Korea visa, you must visit a South Korean consulate or embassy in your home country and provide the necessary documents and fees, generally with months of lead time. Here are some key differences between K-ETA and a South Korea visa:
Purpose of Visit: K-ETA is for short-term stays like tourism, business meetings, conferences, visiting friends and family, while a visa is required for work, study, long-term stays, or other specific purposes. When I taught English in Korea, I had to apply for a work visa several months before moving there.
Application Process: a K-ETA can be applied for online, whereas a visa application must be submitted in person to a South Korean consulate or embassy in your home country, and may even involve an in-person interview.
Processing Time: K-ETA processing takes around 24-48 hours, while visa processing times can be longer and vary depending on the type of visa. During busier times, it can take 1-2 months for a work visa to arrive to you or be ready for in-person pick-up if you live near a consulate.
Cost: a K-ETA costs 10,000 KRW (~$9) plus a 300 KRW fee, while visa fees vary widely depending on the type of visa and your nationality.
K-ETA Eligibility Requirements & Application
To apply for K-ETA, you must be a national of one of the visa waiver countries, which are a group of 50 countries/regions (i.e. you must be a citizen of the country or territory). Remember that even if you previously entered Korea visa-free, you've needed a K-ETA to enter since September 1, 2021.
To apply for a K-ETA, follow these steps:
Visit the official K-ETA website or use the mobile app: Access the K-ETA homepage or download the K-ETA mobile app to start your application.
Fill out your personal information: Prepare to provide accurate details, including your passport information and other essential data. Be cautious about making any mistakes or modifications, as you may need to reapply if there are errors, or even be prevented form boarding your flight.
Submit your application: Submit your K-ETA application at least 72 hours before your departure date to ensure sufficient processing time.
Pay the fee: A fee of 10,000 KRW, along with an additional 300 KRW for separate charges, is required for the application upon submission.
Receive your authorization: If approved, your K-ETA will be valid for two years from the issue date (not your travel date). However, if important information like passport details change, you must reapply.
K-ETA Application Guide
Countries Eligible for K-ETA
If you're planning to travel to South Korea, you must first check if you belong to one of the 112 countries eligible for K-ETA rather than visas. This includes the United States, Canada, Australia, Singapore and many European countries.
Check the full list for your country of citizenship before starting your application process. A family or tour representative can apply for up to 30 people at once, which is why you'll see companies offering to apply for you for an extra fee.
Information Needed for Application
When applying for a K-ETA, you'll need to provide some personal information, including your full name, date of birth, contact details, and passport details. Make sure to have all these details ready before starting your application, especially if filling it out for multiple family members in a row.
B2 Tourist Visa Entry & Exemptions
Some travelers may be eligible for visa exemptions or entry under the B2 transit visa rather than a K-ETA. Review South Korea's visa policies to determine if you can benefit from these exemptions, but generally permanent residents and green card holders in K-ETA-applicable countries may be eligible.
Fees and Refunds
To apply for a K-ETA, you'll need to pay a fee, usually no more than $10USD (paid in Korean won). The fee may vary slightly depending on your nationality and other factors, so be sure to check the exact amount on the official K-ETA website. Unfortunately, refunds are not available for unsuccessful applications.
Validity and Approval (or Re-Application)
Once your K-ETA application is approved, it will generally remain valid for up to two years. If your application is unsuccessful, any of your info is wrong, or your K-ETA expires, you'll need to reapply. Make sure you allow enough time for the new application to be processed before your planned travel dates.
Travel Information
After receiving your K-ETA, you can enter South Korea multiple times for leisure, business, or other short-term purposes; there's no limit to the number of entries, though individual nationalities may have other limits on how long they can stay.
Keep in mind that you should always have a valid K-ETA with you when entering the country, and follow any special entry procedures during your stay.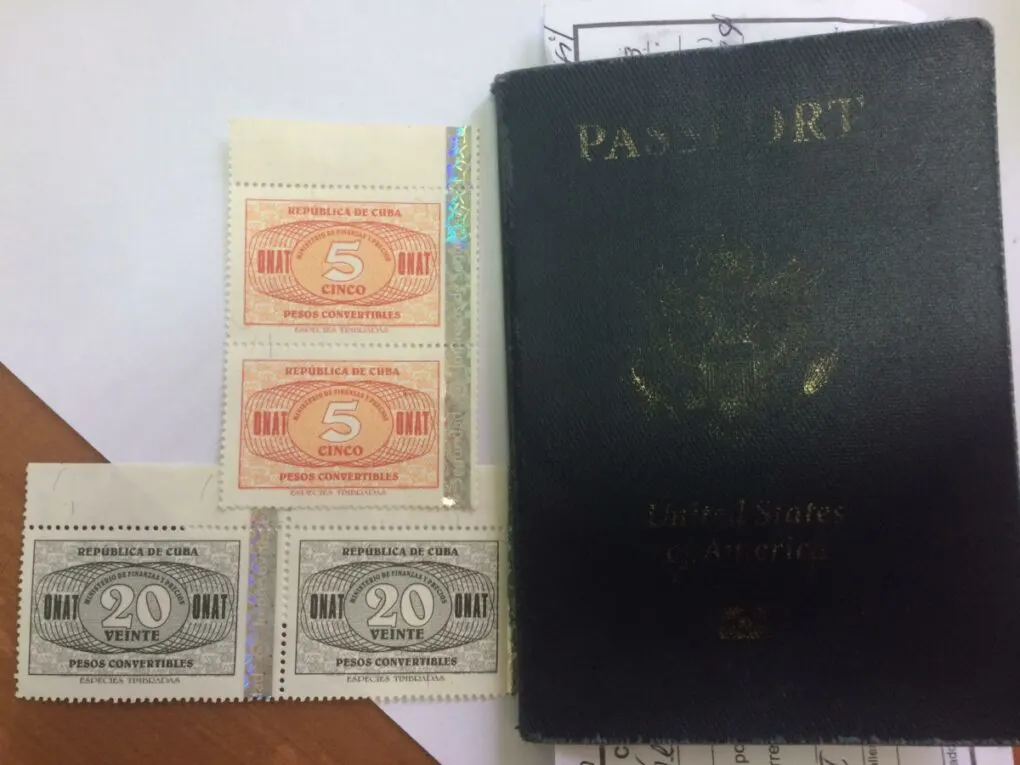 Frequently Asked Questions
What are the eligibility criteria for K-ETA?
To apply for K-ETA, you must be a citizen of one of the countries and regions eligible to enter the Republic of Korea visa-free. The list of eligible countries for K-ETA was limited in this initial roll-out period, so please refer to the official K-ETA FAQ for the most current list of eligible countries/regions.
What documents are needed to apply for K-ETA?
To apply for K-ETA you need a valid passport and an email address. In some cases, you may also be required to submit additional documents, such as proof of travel arrangements or an invitation from a Korean organization, so just ensure that your passport is valid and up-to-date before beginning the application.
How long does it take to get K-ETA approval?
K-ETA approval typically takes between 24 to 72 hours from the time of application. However, I recommend you apply for a K-ETA at least 72 hours before departure to ensure you have enough time to receive your electronic authorization.
Can the K-ETA application be denied?
Yes, K-ETA applications can be denied. If your application is rejected, you may need to apply for a visa through the Korean Consulate or Embassy in your country. Reasons for denial may include providing incorrect or incomplete information on the application, improper photo choice, or really any other factors the government deems reasonable.