The modern movie experience isn't complete without a trip to the snack bar. And in many instances, chocolate of some form or another is on offer, from Raisinettes and Milk Duds to the classic Sno-Caps. While many people opt to sneak in their own chocolate these days, sometimes you want to indulge in something sweet on the big screen, too. This is where my favorite genre comes in: movies about chocolate.
Maybe Valentine's Day is coming up, or you just want to add a touch of sugar to your weekly date night; some of these are romances and would be a great pick. On the other hand, a couple of these capture an image of social structures and the human psyche that could very well be used as references in an academic paper. But they all have on thing in common: they're the best movies about chocolate, out there.
So without further ado, below is our complete list of chocolate movies, ranked from lowest to highest (according to critics). Getting a lower score doesn't automatically mean it's a bad movie or that they're not worth watching, either. Of that, we'll let you be the judge.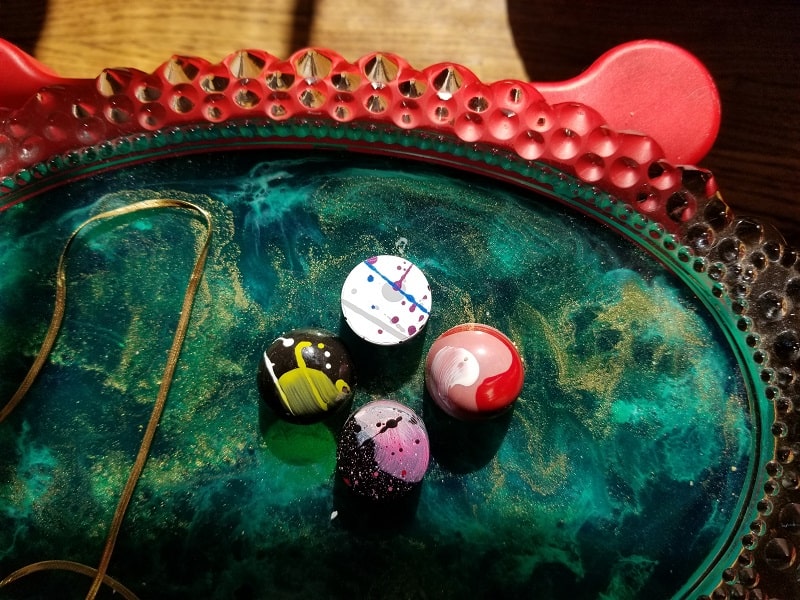 The Best Movies About Chocolate, Ranked
Based on a BBC television play that aired in 1973 by Michael Palin and Terry Jones. Consuming Passions is a dark comedy about a luxury range of chocolate that sold well due to enhanced flavor, added by a group of workers accidentally falling and dying in the vat of chocolate. The owners try to replicate the taste with different ingredients to no avail, and eventually resort to obtaining dead bodies for use in their chocolate.
The comedy is delivered in proper British fashion, serious and sarcastic. Everything moves quickly but leaves you grinning, so if you enjoyed the likes of Monty Python, then this movie may be for you. IMDB gave it a score of 5.5 from the 553 critics that rated it, but surprisingly the majority of those who actually left a review gave it a better score. Warning: the movie is not advisable for a very young audience due to some very adult content.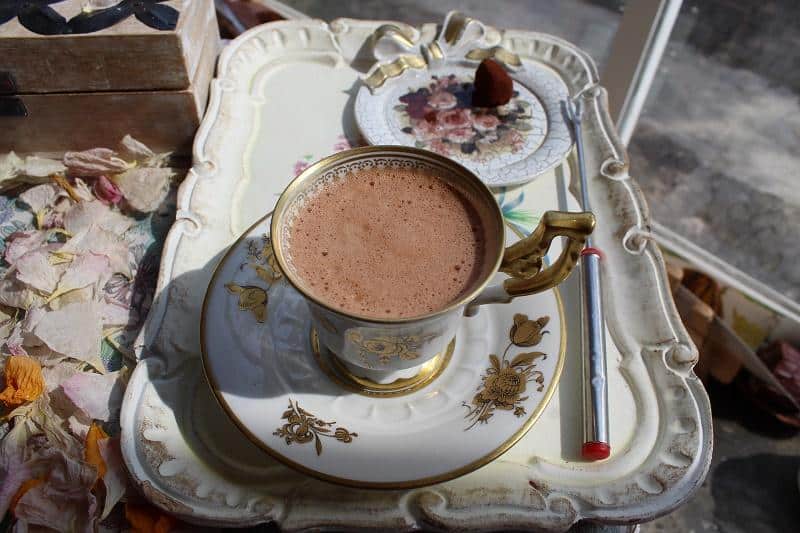 This movie is based on the true story of the Hadhad family, a refugee family who migrated to Canada from Syria due to the Syrian civil war. The father of the house, Issam Hadhad (played by Hatem Ali), is a master chocolatier. Together with the help of the town folk, they try to establish the Peace by Chocolate Chocolate Shop.
The story follows the family's struggles incorporating into a new environment, and the hurdles of discrimination. It feels particularly timely to me, as here in the Washington DC area we've had thousands of refugees from Afghanistan settling here since the Taliban took over in 2021. If you have a warm spot for success stories topped with a drizzle of chocolate, this might just do the trick. It premiered in 2021, and IMDB currently gives it a score of 6.1.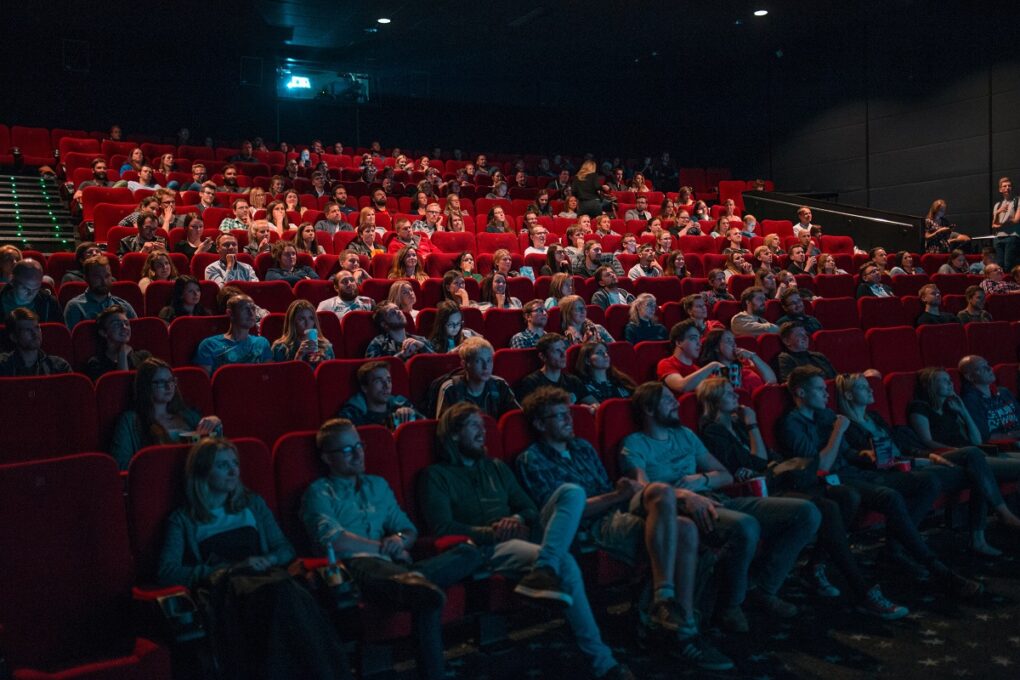 In this movie, an Italian businessman, Mattia Cavedoni (Luca Argentero), is forced to assume the identity of his injured migrant worker, Kamal Hawasgwaibh (Hassani Shapi), in an attempt to win first place at a chocolate contest. The winner will be granted a loan that Kamal needs to be awarded in exchange for not exposing Mattia's bad business practices to the local authorities.
Mattia then meets Cecilia Ferri (Violante Placido), a beautiful chocolate pastry tutor, who shows him the ropes, and gradually develops a relationship with her. The thing is, Cecilia is haunted by a past in which men have lied to her repeatedly. Thus, the comedy follows Mattia's attempts to avoid getting exposed while keeping up with appearances, and follows the growth of his character beyond the material. This movie was released in 2007 and has garnered an IMBD score of 6.1.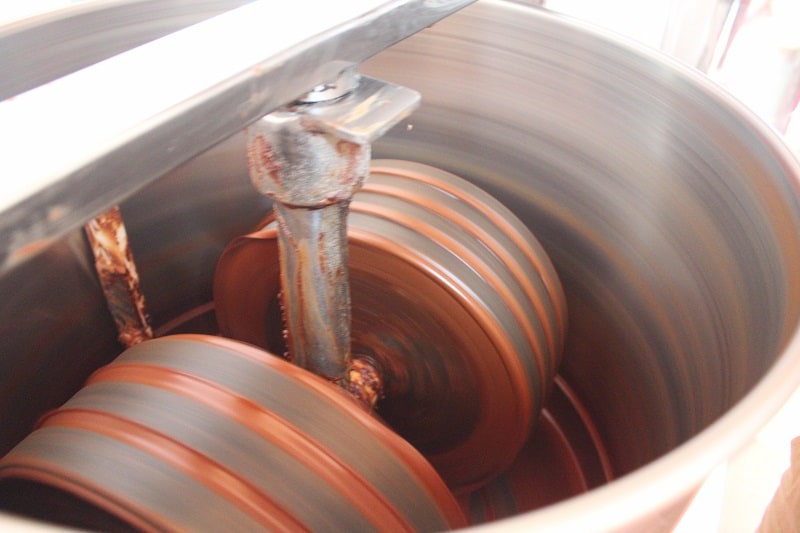 Scoring 6.2 on IMDB, Dripping in Chocolate is a 2012 murder mystery with one clue: a chocolate foil wrapper. In this movie, Juliana Lovece (played by Louise Lombard) is the owner of a chocolate boutique. A strangled body is found in a narrow passageway near her store, with wrappers from her chocolates on their person.
Local detective Bennett O'Mara (played by David Wenham) is on the case. However, more bodies show up with the same traces from Juliana's store, and thus the hunt goes on for the killer, but Juliana remains the prime suspect.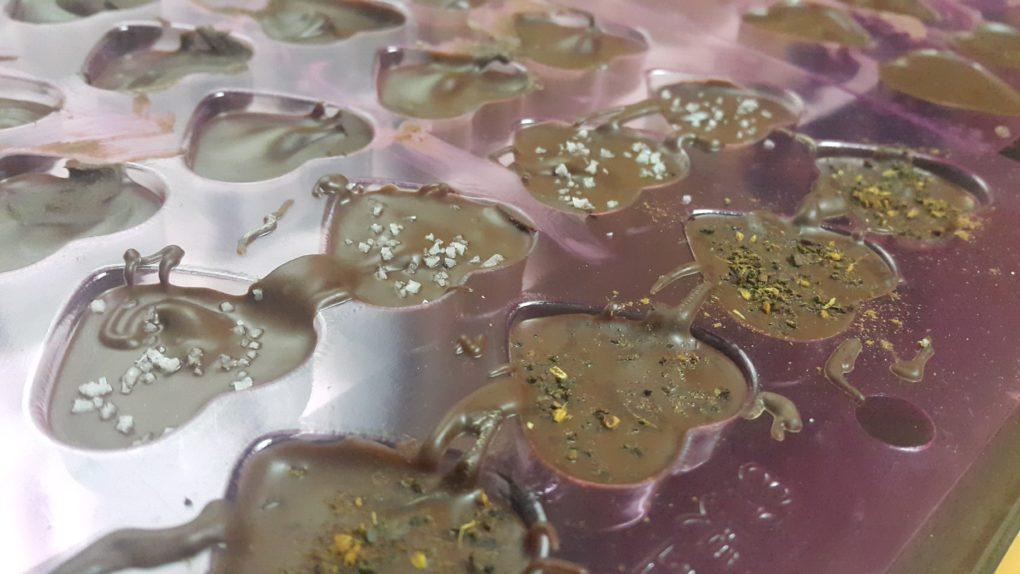 The story follows André Polonski (Jacques Dutronc), a famous pianist who marries Mika (Isabelle Huppert), an owner of a Swiss chocolate company. He leaves her for another woman who dies in a car accident, and eventually he and Mika remarry. Even though they are remarried, Mika feels neglected. Despite this, she tries to be a good wife and makes him a cup of chocolate every night.
Things get complicated when Jeanne Pollet (Anna Mouglalis) enters their lives. She is a talented pianist, trying to find out the truth regarding her birth and the possibility of her being André's daughter. This psychological thriller is based on the novel The Chocolate Cobweb by Charlotte Armstrong and got a 6.6 on IMDB. There are a lot of questions in this movie, but one thing is for sure: there's definitely something in the hot chocolate.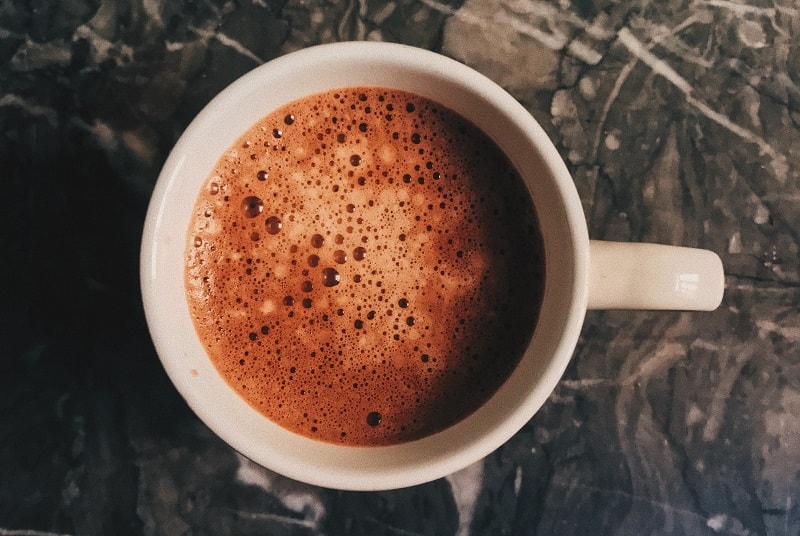 Based on a young adult novel by Robert Cormier published in 1974. Some argue it is one of the best young adult novels of all time, and it has actually been on the American Library Association's list of Top 100 Banned Books. Scoring 6.6 on IMDB, this 1988 movie is set in a fictional Catholic high school called Trinity High. Our protagonist, Jerry Renault (played by Ilan Mitchell-Smith), is coping with depression due to the passing of his mother and complications with his father.
Trinity has an annual fundraising event where students are tasked with selling chocolates. Vice-Principal Brother Leon (John Glover) has recently become acting headmaster, and commits to doubling the previous year's sales. He enlists the support of Archie Costello (Wallace Langham), leader of The Vigils, the school's secret society. Unbeknownst to Brother Leon, Archie wants to prank him, and gets Jerry to refuse to sell any chocolates for 10 days.
However, after reading a quote in his locker by T.S. Eliot's "The Love Song of J. Alfred Prufrock," that reads: "Do I dare disturb the universe?", Jerry is inspired not to sell even after the 10 days are over. This defiance is seen by Brother Leon and Archie as a threat to their authority and proceeds to target and mobilize the whole student body to bully Jerry.
The sale of chocolate here represents compliance and the movie does a good job of depicting authority and power structures in society and the dangers of mob mentality, and I highly recommend it.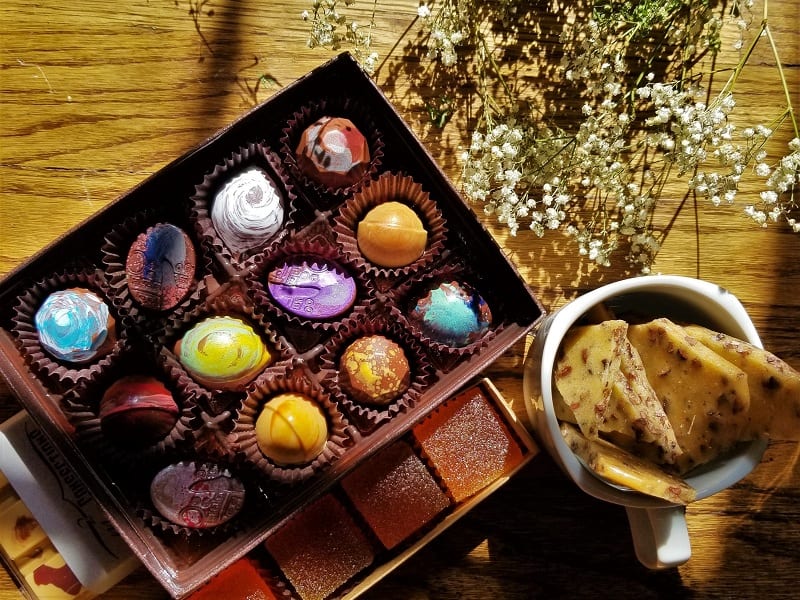 Two strangers with anxiety issues meet in a support group. One is Jean-Renê Van Den Hugde (Benoît Poelvoorde), the owner of a failing chocolate business called the Chocolate Mill, and the other, Angélique Delange (Isabelle Carré), a young woman with formal training as a chocolate maker.
Angélique even makes her own chocolates, albeit in disguise for the last seven years thanks to her social anxiety disorder. But eventually she finds herself working at the Chocolate Mill, and quickly realizes that the company isn't doing too well. So she uses her expertise in secret to try and save the business from itself.
She eventually develops a relationship with Jean-Renê, but both have trouble expressing their feelings due to their mutual anxieties. What follows is a romantic comedy about how they try to save the Chocolate Mill from collapsing, and get over the challenges of their relationship with the help of their employees and support group. This movie got an IMDB score of 6.8, but deserves more like an 8.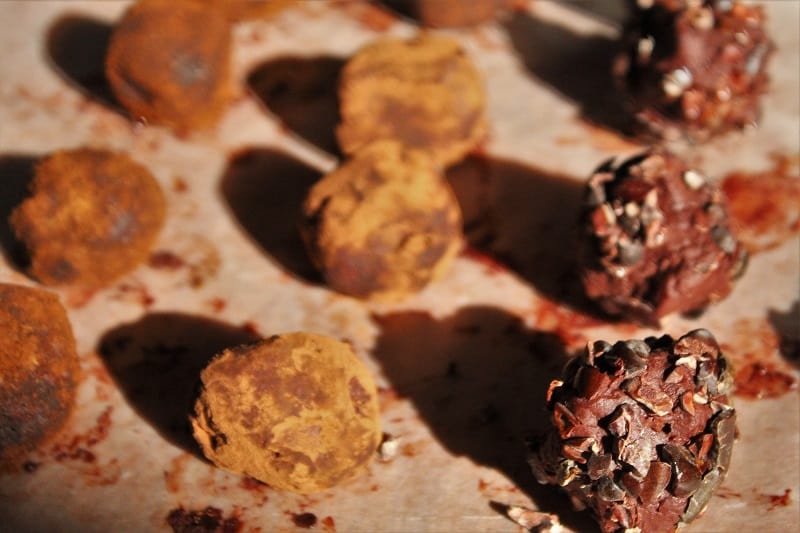 Released in 2000, this movie is based on the 1999 novel of the same name by Joanne Harris. It's the story of Vianne Rocher (played by Juliette Binoche) who moves into and sets up a chocolate store in the fictional village of Lansquenet-sous-Tannes with her six-year-old daughter, Anouk (Victoire Thivisol). Vianne is an atheist and a single mother in a town full of uptight religious folk, and expectedly, there are clashes. Even worse, the mayor (Alfred Molina) is rallying the village residents against her, referring to her as a 'bad influence.'
Using her charms and her chocolate, Vianne is able to entice a few townsfolk to convert into her friends and allies. She also meets Roux (Johnny Depp), whose 'kind' is not welcome there, either.
This movie garnered good critical reception, with an IMDB score of 7.3, and has chocolate symbolically represent indulgence. The acting is spot-on, and the development of romance is nice. Overall it was quite pleasant to watch. I recommend seeing it with your significant other if you have one, and definitely bring bonbons.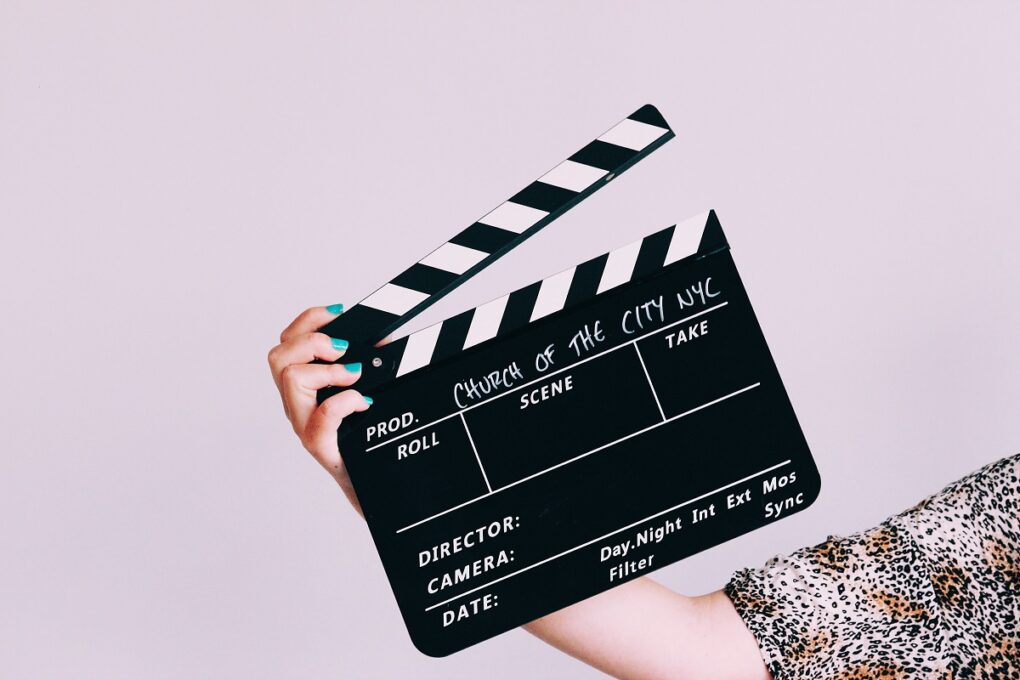 This movie has got to be one of the most iconic for me, and anyone else born since 1960. Coming in with an IMDB score of 7.8, Willy Wonka and the Chocolate Factory is based on the 1964 children's novel, Charlie and the Chocolate Factory, by Roald Dahl.
I wouldn't say it is exclusively about chocolates though; it features a lot of candy throughout the movie, and the 'factory' mostly seems to produce other-worldly confections. My favorite one is the candy flower cup that Willy Wonka took a bite out of.
From the start, we're introduced to Charlie Bucket (Peter Ostrum), who is on the job as a paperboy and is depicted as poorer than the other kids. We get a glimpse of his household situation, a struggling low-income home with 4 bedridden elderly parents to care for.
Eventually he gets lucky and is one of the few who manages to nab a golden ticket, which grants him access to the sought-after tour of Wonka's chocolate factory. The factory is a "magical" place and takes liberties in depicting more fantastical candy-making processes.
More importantly, we get to see how each adult and child pair carries themselves as they are faced with the wonders of the factory. Those that give in to their selfish impulses are taken away, accompanied by a musical score describing their downfall. It's all quite cheeky.
Subsequently, a relatively modern remake of the film called Charlie and the Chocolate Factory was released in 2005, and got a pretty decent score of 6.7 on IMDB. There's also a prequel in the works attempting to show Willie Wonka's youth before his life as the owner of the Wonka factory, titled simply Wonka. The 'biofic' is slated for release in December of 2023, starring Timothée Chalamet as the eccentric chocolatier himself.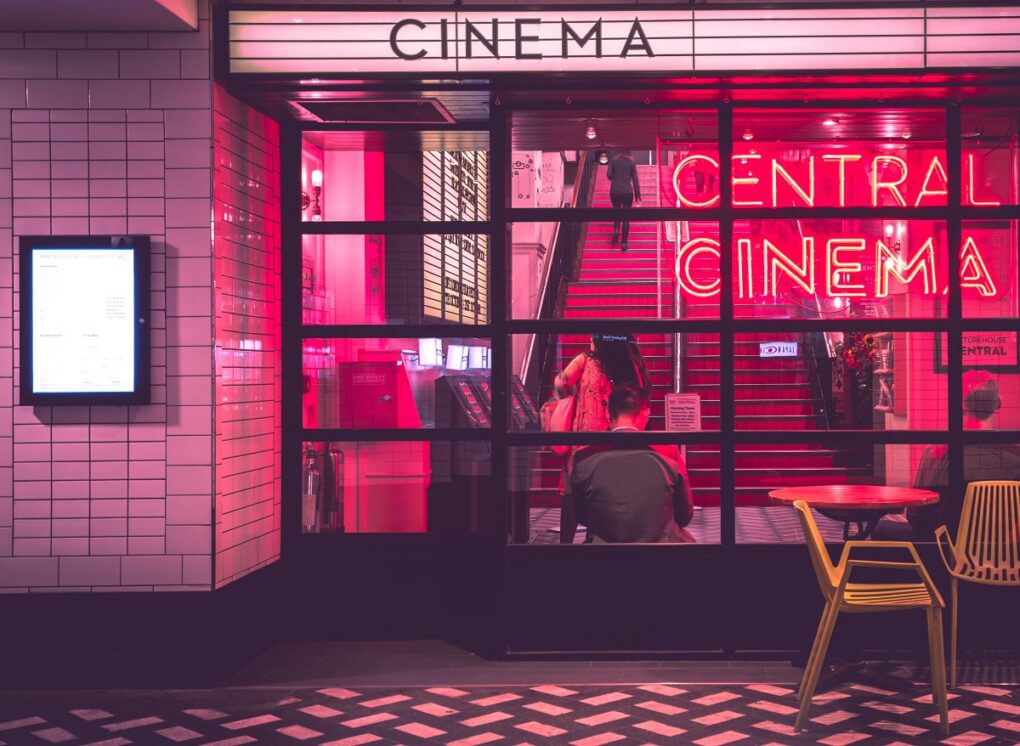 Finding More Movies About Chocolate
I'm sure there are more movies about chocolate that I have not listed here. After all, chocolate has spread around the world with great efficiency and efficacy. However, I did have to filter out movies that related to chocolate in title only, so if you'd like me to add another chocolate movie to this roundup, please take that into account.
There are movies as well, such as E.T. and Matilda, that famously feature chocolate as a plot point. However, these films tend to fall a little short in terms of the impact they make on the films overall.
What's great about modern living is the availability of streaming services with libraries of films on demand; I'm looking at you, Netflix, Hulu, Paramount Plus, Disney+, and HBO Max.