Dame cacao. Have mercy and give me chocolate.
This site started in early 2015 as a way for me to document the chocolate I ate and the chocolate adventures I undertook over the course of a year abroad. But it has become so much more, and yet stayed the same. The bar reviews are still here, and they outnumber the other posts at this point. So with over 200 reviews* many reviews under my belt and many more tasted in the years prior, I invite you to share in my experiences. Learn from my buying mistakes. And take your mouth on a journey around the world, with a nice piece of chocolate.
*I've deleted ~60 reviews over the last year, from makers who no longer exist or reviews that literally nobody was reading.
A note on "Munch Factor": this number out of ten tells you how "munchable" a bar is, meaning how likely I am to continue eating it, either mindfully or less so. This can be good or bad, depending on the context, but it's meant only to give you another rating by which to assess a bar.
---
A. Morin Chocolate: Donzère, France
Nicalizo 70% (Nicaragua)
Acalli: New Orleans, LA, U.S.A.
El Platanal (Chulucanas, Peru, 70%)
Åkesson: London, England, U.K.
Brazil (75%)
Brazil 75% With Coffee Nibs
Madagascar (100%)
Madagascar (75%)
Madagascar with Wild Pepper (75%)
Alluvia Chocolatier: Ho Chi Minh City, Vietnam
Entire Collection [August 2017]
Amano: Orem, UT, U.S.A.
Dos Rios (Dominican Republic, 70%)
Amedei: Pontedera, Tuscany, Italy
Gianduja Bar
Toscano Black (63%)
Azzan Chocolate: Buon Me Thuot, Vietnam
70% Bar (Vietnam)
Bahen & Co.: Margaret River, Australia
Madagascar (70%)
Bar Au Chocolat: Manhattan Beach, CA, U.S.A.
Duarte Province (Dominican Republic, 70%)
Belvie Chocolate, Ho Chi Minh City, Vietnam
Black Diamond 100% (Vietnam)
Benn's Chocolate: Selangor, Malaysia
Malaysia 72% With Nibs
Brasstown Chocolate: Winston Salem, NC, U.S.A.
Chuao (Venezuela, 70%)
Sea Salt 62%
Cacao Hunters: Popayán, Colombia
Arauca (Colombia, 70%)
Sierra Nevada (Colombia, 64%)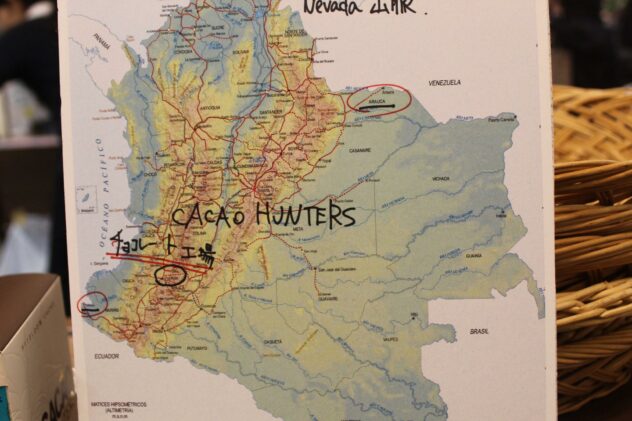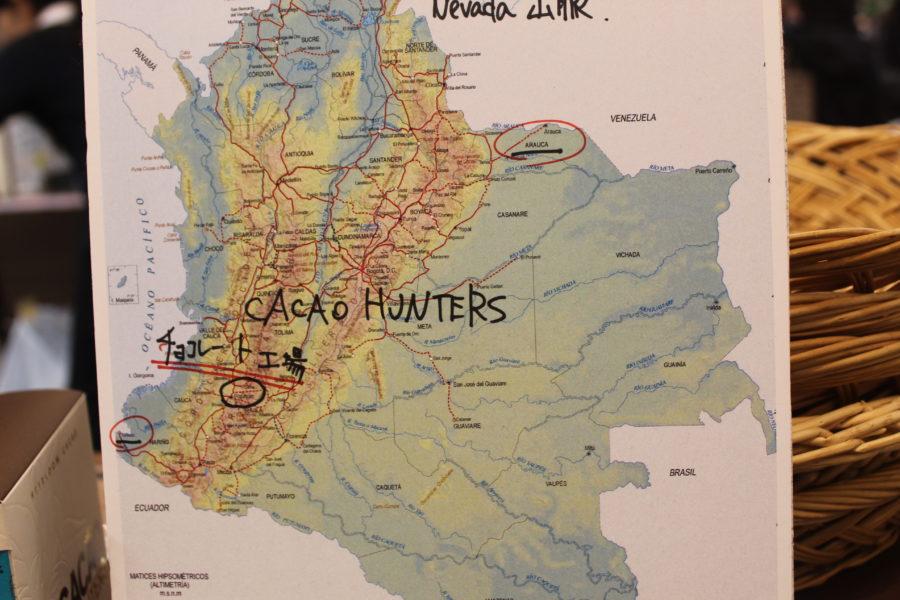 Cacao Sampaka: Barcelona, Spain
Venezuela & Ecuador 91%
Cacaosuyo: Lima, Peru
Piura (Peru, 70%)
Lukuna 70% (Peru)
Cao Artisan Chocolate: Lynchburg, VA, U.S.A.
Acopagro (Peru, 60%)
Caoni: Quito, Ecuador
Los Rios (Ecuador, 77%)
Esmeraldas (Ecuador, 77%)
Castronovo: Stuart, FL, U.S.A.
Hacienda Elvesia Dark Milk (Dominican Republic, 50%)
Cello Chocolate: Nevada City, CA, U.S.A.
Dominican with Nibs (Dominican Republic, 73%)
Charm School Chocolate: Baltimore, MD, U.S.A.
Coconut Milk Chocolate (Belize, 49%)
Coconut Milk Chocolate with Maple Candied Pecans (Belize, 49%)
Maya Mountain (Belize, 70%)
Chocolarder Chocolate: Ponsanooth, England, UK
Wild Gorse Flower 50% (Nicaragua)
Chuno 55% Dark Milk (Nicaragua)
Chocolate Concierge: Kuala Lumpur, Malaysia
Coco & Coco 65% (Venezuela)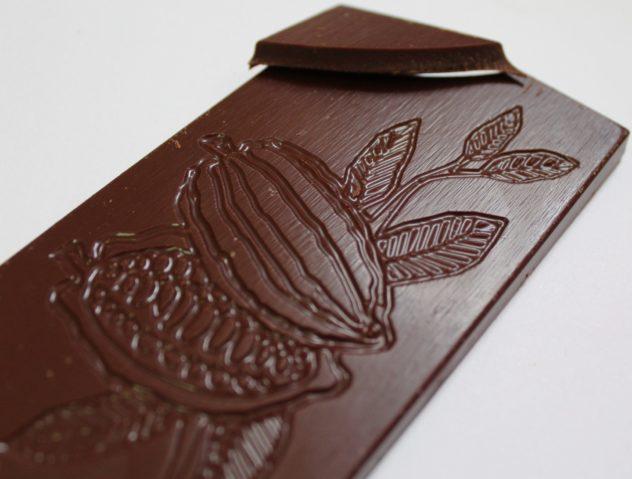 The Chocolate Tree: Edinburgh, Scotland
Whisky 70%
Madagascar Milk (Ambanja, 50%)
Madagascar (Sambirano, 100%)
Marañón w/ nibs and salt (Peru, 69%)
Venezuela (Porcelana, 85%)

Chomeet Chocolate: Taichung, Taiwan
Taiwan 75% with Red Quinoa & Coffee
Claudio Corallo: Lisbon, Portugal
São Tomé e Príncipe (75%)
cloudforest: Portland, OR, USA
Camino Verde 73% (Ecuador)
Moonwalk 70% (Ecuador)
Coco Sun: Pingtung County, Taiwan
Joswee (Ecuador, 75%)
Joswee Milk (Ecuador)
Cocoa Republic: Diego Martin, Trinidad
Blue Mountain Coffee, 65% (Trinidad)
Cocoa Runners: London, England, U.K.
Congo (68%)
Tres Hombres (Dominican Republic, 75%)
Damson Chocolate: London, England, U.K.
Angel Bar 65% Blend
Dandelion: San Francisco, CA, U.S.A.
Ambanja (Madagascar, 70%)
Costa Esmeraldas 70% (Ecuador)
San Francisco de Macoris (Dominican Republic, 70%)
Dick Taylor: Eureka, CA, U.S.A.
Brazil Fazenda Camboa (75%)
Finca Elvesia (Dominican Republic, 74%)
Guatemala (Lanquin, 70%)
HSU Limited Edition (72%)
Escazu Chocolate: Raleigh, NC, U.S.A.
Piura Blanco (Peru, 70%)
Fossa Chocolate: Singapore
Salted Egg Cereal Bar
French Broad Chocolate: Asheville, NC, U.S.A.
Sea Salt (70%)
Guatemala (73%)
100% Bar
Malted Milk (44%)
Fresco Chocolate: Lynden, WA, USA
Recipe 212 (Dominican Republic, 72%)
Fresh Cacao: St. Petersburg, Russia
Christmas Bar (Honduras)
Friis Holm: Lejre, Denmark
Nicaragua Dark Milk (Nicaragua, 65%)
Triple Turned Chuno (Nicaragua, 70%)
Fruition Chocolate: Shokhan, NY, U.S.A.
Wild Bolivia (74%)
100% Blend (Peru & The DR)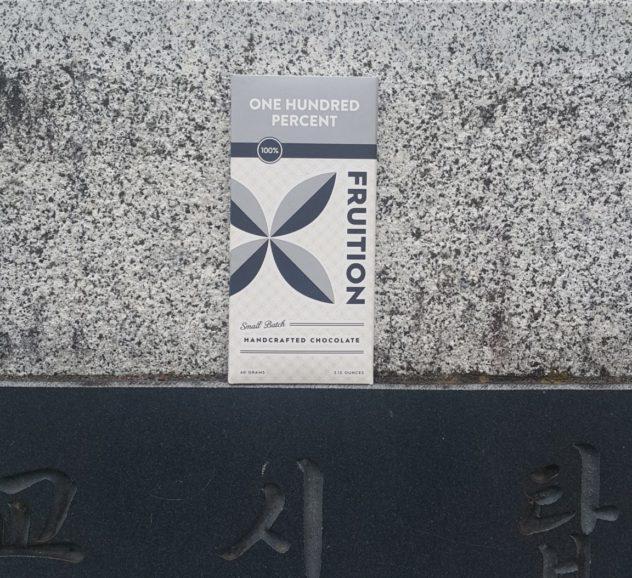 Fu Wan Chocolate: Pingtung County, Taiwan
Apricot Kernels (Ecuador, 72%)
Papua New Guinea 100%
Rose Lychee Nibs (36%)
Taiwan #1 62%
Taiwan #5 62% with Nibs
Grenada Chocolate Company: Hermitage, Grenada
100% Bar
Harper Macaw: Washington D.C., U.S.A.
Atlantic Forest (Brazil, 74%)
Amazon Rain Forest (Brazil, 77%)
Fall Spice Dark Milk (Brazil)
Heist Chocolate: Cardiff, Wales
Margarita 70%
Hocada Coco: Hongcheon, South Korea
Dark Chocolate with Pine Nuts (Ecuador)
Hoja Verde: Quito, Ecuador
100% Esmeraldas (Ecuador)
66% Esmeraldas (Ecuador)
Kallari: Quito, Ecuador
70% (Ecuador)
75% (Ecuador)
85% (Ecuador)
Letterpress Chocolate: Los Angeles, CA, USA
La Masica (Honduras, 70%)
Loiza Dark: Carolina, Puerto Rico
De Noche (Puerto Rico, 72%)
Madre Chocolate: Kailua, HI, U.S.A.
Spiced Coconut Pecan (Dominican Republic, 55%)
Manoa: Kailua, HI, U.S.A.
Breakfast Bar (60% Dark Milk)
Dark Milk Lavender (60%)
Goat Milk (69%)
Hilo (Hawai'i, 70%)
Sea Salt (72%)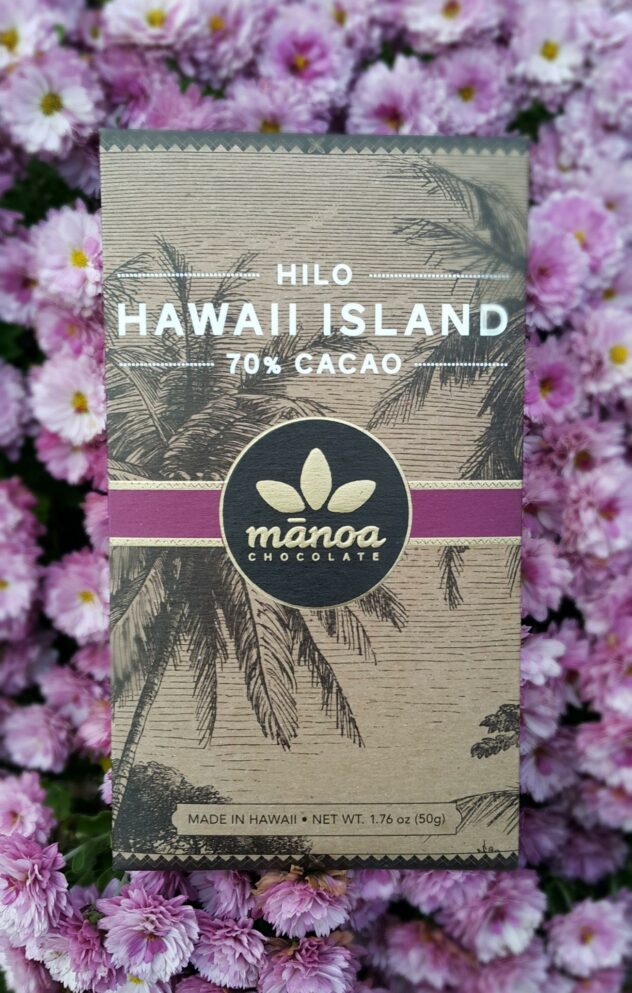 Map Chocolate: Eugene, OR, U.S.A.
Nightswimming Dark Milk (Belize, 60%)
Maraná: Lima, Peru
Piura (Peru, 80%)
San Martín (Peru, 80%)
Marou Chocolate: Ho Chi Min City, Vietnam
Treasure Island (Vietnam, 74%)
Marsatta Chocolate: Torrance, CA, USA
Supreme Dark 74%
Maverick Chocolate: Cincinnati, OH, U.S.A.
Morropon (Peru, 63%)
Tumbes (Peru, 82%)
Mike & Becky: Uccle, Belgium
Idukki 70% (India)
Naive Chocolate: Eastern Lithuania
Ambrosia Dark Pollen (65%)
Nathan Miller: Chambersburg, PA, U.S.A.
Ghana 70%
Peru 72%
NomNom Chocolate: Llanboidy, Whales, UK
Halen Mon 45% (Vietnam)
OmNom: Reykjavik, Iceland
Dark Milk + Burnt Sugar (55%)
Madagascar (66%)
Milk of Nicaragua (50%)
Nicaragua 73%
Pacari: Quito, Ecuador
Esmeraldas (Ecuador, 60%)
Manabi (Ecuador 65%)
Los Rios (Ecuador, 72%)
Raw (Ecuador, 70%)
Fig (Ecuador, 60%)
Passion Fruit (Ecuador, 60%)
Palette De Bine: Mont-Tremblant, QC, Canada
Trinidad (70%)
Camino Verde (Ecuador, 85%)
Parliament Chocolate: Redlands, CA, USA
Öko Caribe (Dominican Republic, 70%)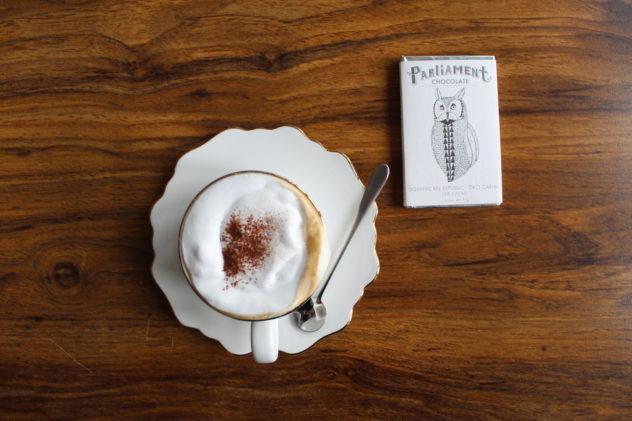 Patric Chocolate: Columbia, MO, USA
In-NIB-itable Bar (Madagascar, 74%)
Potomac Chocolate: Woodbridge, VA, USA
Upala Dark with Nibs (Costa Rica, 70%)
Pralus: Roanne, France
Chuao (Venezuela, 75%)
Fortissima (Blend, 80%)
Indonesia (75%)
Madagascar (75%)
Pump Street Bakery: Orford, England, U.K.
Bachelor's Hall (Jamaica, 75%)
Ecuador, Hacienda Limon (85%)
Madagascar White (44%)
Madagascar (Ambanja Region, 72%)
Sourdough Crumbs and Salt (Costa Rica, 66%)
Q'uma Chocolate: Lima, Peru
Maras Salt (Peru, 70%)
Raaka Chocolate: Brooklyn, New York City, NY, USA
Strawberry Basil (the Dominican Republic, 67%)
Ranger Chocolate: Portland, OR, U.S.A.
San Martin (Peru, 70%)
Peru (80%)
Republica Del Cacao: Quito, Ecuador
El Oro (Ecuador, 67%)
Manabí (Ecuador, 75%)
Los Rios (Ecuador, 75%)
Dark with Coffee Nibs (Ecuador, 75%)
Ritual Chocolate: Park City, Utah, USA
Mid-Mountain (Blend, 70%)
Soconusco (Mexico, 75%)
Roasting Masters: Seoul, South Korea
Esmeraldas 70% (Ecuador)
Rogue: Three Rivers, MA, U.S.A.
Tranquilidad (Bolivia, 75%)
Porcelana batches 2 & 3 (Venezuela, 80%)
Rózsavölgyi Csokoládé: Budapest, Hungary
Trincheras (Venezuela, 70%)
Kardamom 77%
The Smooth Chocolator: Geelong, Victoria, Australia
Haiti (PISA, 70%)
Tanzania (Kokoa Kamilia, 70%)
Sol Chocolate: New York City, NY, U.S.A.
Madagascar (72%)
Peru (70%)
Solstice Chocolate: Murray, UT, USA
Anamalai 70% (India)
Palos Blancos 70% (Bolivia)
Wasatch Blend 70%
SoMA: Toronto, Canada
Arcana 100% (Blend)
Stone Hill Chocolate: Tân Phú District, Vietnam
72% Tree to Bar (Vietnam)
Sun Eaters Organics: Maracas Valley, Trinidad
80% (Trinidad)
Theo's Chocolate: Seattle, WA, USA
Lemon 45% Milk Chocolate
Valrhona: Tain-l'Hermitage, France
Guanaja with Nibs (70%)
Vento d'Oro: Moskovskaya Oblast, Russia
Java Dark 70% (Indonesia)
Videri: Raleigh, NC, U.S.A.
Belize (Maya Mountain Cacao, 75%)
Vintage Plantations: Newark, NJ, U.S.A.
Finca Tronca (Unknown, 90%)
Wild Omen Chocolate: Taos, NM, USA
Mesquite Raw Bar
Zotter: Riegersburg, Austria
Peru (100%)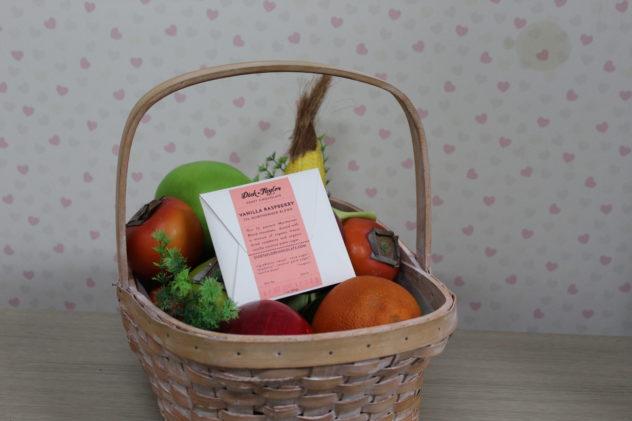 Impromptu Reviews:
Amano: 70% Cuyagua ($9.95)— Somewhat lighter in color than expected; very strong nutty/earthy aroma with a fairly easy melt. Very nutty and sharp flavor, with a hint of chocolate; very bitter/tannic aftertaste. Reminds me a lot of Escazú Chocolates. Overall 6.2. July '14.
Amano: 70% Guayas ($7.70)— Woody citrus aroma, and overtone of bitter chocolate. Medium-difficult melt with initial notes of cacao, peaking with molasses, and finishing with little bitterness and a lasting cacao aftertaste. Overall 6.7. July '14.
Amano: 70% Madagascar ($7.70)— A bit lighter of a color than expected; strong chocolate aroma with an easy melt. A bit earthy, but slightly acidic citrus tones and strong chocolate flavor. Beautiful finish, not too overpowering. Overall 6. July '14.
Amano: 70% Montanya ($9.95)— Vaguely woody cherry aroma with medium melt. Initial notes of cacao, with complex bitter and acidic mid-notes, and a finish reminiscent of marshmallow; remarkable considering the somewhat harsh opening. Overall 5. July '14.
Amano: 30% Ocumare Milk ($7.70)— Very dark color for a milk chocolate; very strong chocolate aroma with slight bitterness and caramel-ness. Slow to melt. Sweet top notes of sugary caramel, then cream, and a vague earthiness that just deepened the flavor; very long and smooth aftertaste with no notes of bitterness and a very strong cream. Overall 7.7. July '14.
Askinosie: 34% White Chocolate with Nibs ($8.99): Beautiful presentation with light scent of deep nuttiness and off-white/almost-yellow color. Decent snap and wonderful softness with crunch. Melts into a wonderful crunchy sweetness with interestingly slight acidity and light cocoa. Not much else, except that it's got this malted flavor I adore! Overall 6.2. Sept '14.
Escazu: 65% Costa Rica SO ($6): Wonderful sweet earth and dulce de leche smell with strong snap and slow melt. Gives way to piercing bark and brown sugar-y dried fruit, strengthening and gathering sweet spice (clove?) and bitterish honey. Overall 8. Sept '14.
Lonohana: Hapalua Milk Chocolate and Cinnamon ($12): Scent of cinnamon breakfast cereal with light milk chocolate color. Good melt with immediate cinnamon which then takes backseat to milky cacao notes and all blends together for a long finish of cinnamon. Overall a 7.2. Oct. '14
Lonohana: 50% Hapalua with Salt ($12): Strange scent of earthiness with beautiful Hawai'i mold used and a wonderful melt. Starts salty then earthy, with some milky sweetness seeping in, then it gives way to a more traditional hot chocolate cocoa with a medium-short finish. Overall 5.6. Oct. '14
Madécasse: 63% Sea Salt & Nibs ($6.49): Traditional cocoa scent. Deep cocoa notes with nice snap and very little bitterness continuing throughout bar; salt comes in with a complementary flavor but lends no complexity, and nibs add a pleasant crunch but still no complexity. Overall 3.3. Sept '14.
Madre Chocolate: 60% with Passion Fruit ($9.00): Sweet cocoa scent, almost like milk chocolate; Madre's traditional Aztec-inspired mold dominates view with a decent snap and melt. Initial notes of pulpy sweetness and some overtones of cacao continue with a tanginess from the passion fruit and cool mouthfeel of cocoa. One feels heaviness from the inclusion of dried passion fruit, which really dominates the palate from the beginning and does not let go. Overall 6.9. Oct. '14
Middlebury Chocolates: 75% Hispaniola ($8.99): Smells of earthy dried fruits, with salty overtones. Decent snap and okay melt with slight bitterness, and then overt mocha, very overpowering and delicious, with a dried red fruit undertone; somewhat dry and short finish. Overall 8.
Milka: –% White Chocolate ($Gift): Smells lightly of typical chocolate with a sickly sweetness; hard snap with an okay melt. Overtones of condensed milk with a continued dulce de leche sweetness, finish with strange acidity and sweet buttermilk. Overall 3. Sept '14.
Potomac: 70% Upala, Costa Rica w/nibs ($7.95): Chalky deep cocoa scent with light cherry overlay; strong snap and decent melt. Deep earthiness gives way to deep nuttiness and dark red fruits, continuing to a savory and tart acidic finish. Overall 6.8. Sept '14.
Taza: 52% Hazelnut Butter Bar ($8.00): Scent of deep cocoa overtones with earthy undertones; Good snap with horridly absent melt and very crunchy texture. Initial notes of roasted nut with scorched earth, followed by general cocoa flavor and unfortunately long finish. Overall 2.3. Sept '14.
---
If you enjoyed reading these reviews, pin this page for later!