Podcast: Play in new window | Download
"We haven't counted this year, but in 2018 we got samples from over 400 new chocolate companies."

-Matt Caputo, Chocolate Buyer for Caputo's Market & Deli
Sometimes it feels like craft chocolate is just an expensive hobby. Very few of the people I meet know anything about chocolate and cacao; educating the world's populace seems futile. But what about those of us who already buy craft chocolate on the regular? What convinced us to buy our first bar or cup of fine cocoa? Did we have a mind-blowing taste, or go purely off a friend's good word?
Compared to mass-produced chocolate, bean to bar chocolate is basically an entirely new product, and it tastes like one, too. But the main reason most people don't even know it exists is because on average, it's much more expensive than chocolate-flavored candy bars. Today's episode covers how so many of us discovered craft chocolate in the first place, and what factors continue to convince us to fork over our hard-earned cash in the name of quality chocolate.
To read an article related to this episode, click here.
Topics We Cover
ways in which chocolate educators and retailers reach their customers
how we learn and teach about craft chocolate
basic chocolate tasting protocols
the problems we want craft chocolate to solve
factors which cause us to choose one chocolate over another
what still manages to excite chocolate retailers
the overwhelm of the craft chocolate industry in 2019
Show Timeline
0:00-3:15~ Episode introduction to the concept of craft chocolate, and the how & why of the craft chocolate industry's continuation.
3:15-8:00~ How a professional chocolate educator runs large-scale tastings, as well as smaller gatherings which change one mind at a time. (Sunita De Tourreil)
8:00-12:10~ Luke Owen Smith on the importance of diversification, collaboration, and word-of-mouth.
12:10-21:10~ Ways Caputo's Market & Deli was introducing customers to craft chocolate before there was even a name for it, back in 2002. Additionally, the factors a major chocolate buyer takes into consideration when stocking shelves. (Matt Caputo)
21:10-25:40~ The real considerations of The Chocolate Bar customers, as seen through the lens of their online purchasing activity. (Luke Owen Smith)
25:40-28:40~ Sunita De Tourreil sharing the importance of building a solid community with your customers.
28:40-34:05~ Final words on the hope which 2 chocolate retailers have for the craft chocolate industry in the future. Also, the end of the episode.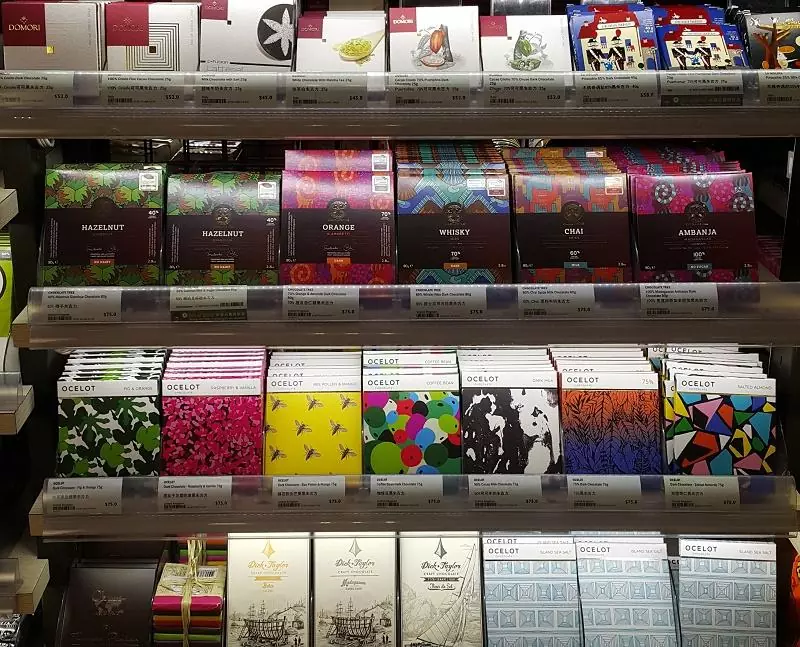 More About Our Guests
Sunita de Tourreil: long-time chocolate educator, CEO & Founder of The Chocolate Garage, and former judge for several national & international chocolate competitions. Check out her Podcast, Instagram, and Cacao Documentary Series.
Luke Owen Smith: Founder & Curator of The Chocolate Bar in Wellington, New Zealand, a craft chocolate subscription service & online craft chocolate shop. Check out The Chocolate Bar's Facebook, Instagram, and Website.
Matt Caputo: Chocolate Buyer for Caputo's Market & Deli and A Priori Distribution, one of the world's largest fine chocolate distributors, based in Salt Lake City, UT, USA. Check out Caputo's Facebook, Instagram, and Website.
Further Reading
Connect With Chocolate On The Road
On Instagram: @chocolateontheroad
On Facebook: @chocolateontheroad
Show music is Roadtrip by Phil Reavis, and our transition music is We're Gonna Be Around by People Like Us & Multiple songs by Lobo Loco.