Podcast: Play in new window | Download
To listen to the previous episode click here.
The Queen of England, with all her billions, cannot buy better chocolate than you can.

-Clay Gordon
Craft chocolate's growth, just like that of Milliennials', has paralleled the rise of the internet. On the one hand were future chocolate makers, slowly discovering this global world of cacao growing & sourcing, chocolate tasting & making, and small business-building. While behind the scenes, countless people were working to help them on their path.
Somebody had to connect them to their cacao & teach them the basics of chocolate making. Somebody had to give them the tools to start their own businesses. And yet another somebody had to connect them, helping them solve the everyday problems they were each facing.
In this episode we'll meet three of the somebodies who created much of the foundation of the modern craft chocolate movement. They've made it their business, literally, to build up small chocolate businesses, one bean— or bonbon— at a time. But how and why did they decide to build up a new industry using this new technology?
Topics We Cover
predicting the small-batch chocolate movement
why Clay Gordon started The Chocolate Life
John Nanci's journey to becoming The Alchemist
how Pam Williams's previous careers in chocolate and tech led her to founding Ecole Chocolat
the potential of instant gratification & answers on the internet negatively impacting the world of fine chocolate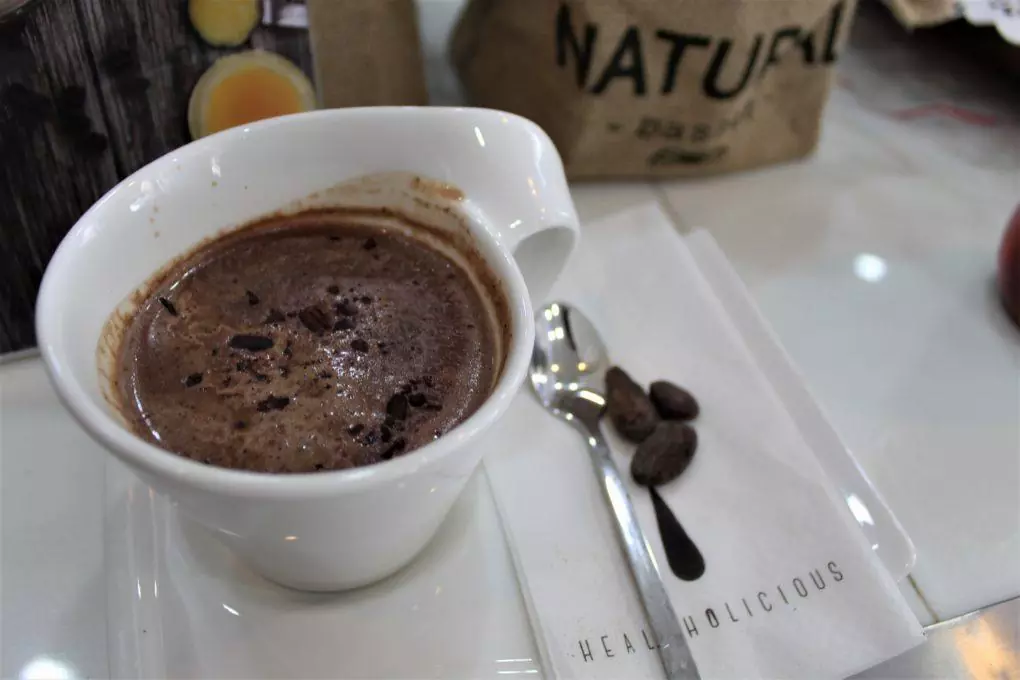 Show Timeline
0:00-4:10~ episode & guests' introduction
4:10-10:50~ Clay Gordon on starting both Chocophile and The Chocolate Life, and how the ease of the internet has changed the dynamics of craft chocolate
11:00-18:20~ John Nanci on his first experiences on the internet, meeting one of his best friends through Chocolate Alchemy, science fiction books coming to life, and building the boat of small-scale chocolate making
18:30-25:00~ Pam Williams on discovering the process of chocolate making back in the 1980's, opening Ecole Chocolat online, and how she connects with her students
25:10-35:50~ Clay Gordon's warnings for and praise of the craft chocolate industry
36:00-39:00~ Lessons learned, plus a huge thanks to Clay, John, and Pam and to YOU for listening!
More About Our Guests
Clay Gordon: creator and moderator of The Chocolate Life, and author of the book Discover Chocolate: The Ultimate Guide to Buying, Tasting, and Enjoying Fine Chocolate. Check out Clay's Facebook, Instagram, and website The Chocolate Life.
John Nanci: founding alchemist and cacao sourcer at Chocolate Alchemy, and Youtuber at How To Make Chocolate At Home. Check out Chocolate Alchemy's Facebook, Instagram, and Website.
Pam Williams: lead instructor and founder of Ecole Chocolat, and author of the book Raising the Bar: The Future of Fine Chocolate. Check out Ecole Chocolat's Facebook, Instagram, and Website.
Connect With Chocolate On The Road
On Instagram: @chocolateontheroad
On Facebook: @chocolateontheroad
Show music is Roadtrip by Phil Reavis, and our transition music is We're Gonna Be Around by People Like Us.
Click here to listen to the next episode!