Add some heat to your week with these mouthwatering spicy chocolate dessert recipes! If you're looking for the perfect blend of rich chocolate and fiery heat, you've come to the right place.
Whether you're a seasoned chocoholic with an adventurous streak or simply love the unexpected, these spicy chocolate recipes offer a delightful culinary adventure. Almost all of them call for good-quality chocolate or cocoa powder plus cayenne or chipotle, but next time try mixing it up by using a spicy chocolate bar.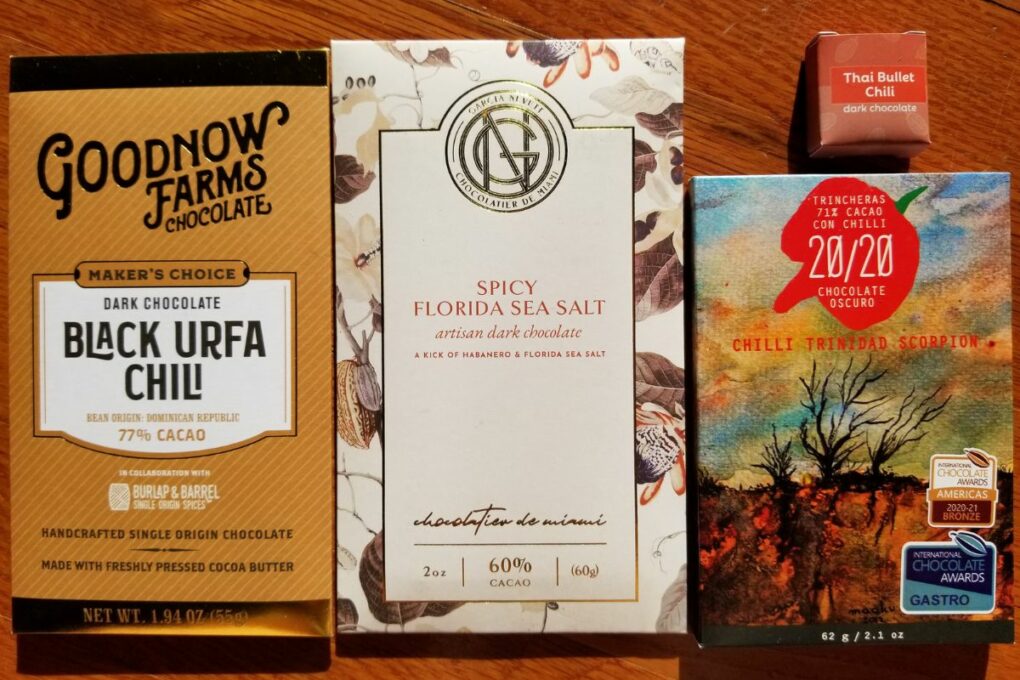 Spicy Chocolate Basics
Spicy chocolate desserts are a perfect combination of sweet and heat, making them a favorite for chocolate lovers who enjoy an extra kick after a meal. Here are the essential ingredients and heat levels for various spicy chocolate recipes – may you learn from my own sizzling hot mistakes!
Ingredient Profiles
Spicy chocolate recipes often include chili peppers, cayenne pepper, or cinnamon to create a bit of heat, but balanced with more typical spices. Each of these ingredients not only adds a warm and spicy flavor, but also complements the rich taste of chocolate.
Most of these recipes use a combination of dark or milk chocolate with a touch of chili or cayenne pepper, but a few of them use white chocolate with hot pepper. Other common ingredients include cinnamon, heavy cream, and even smoked paprika.
Heat Levels
The heat levels in each spicy chocolate recipe below can vary widely depending on the type and amount of chili pepper or spices you use. To control the heat in your final product, it's essential to understand the Scoville heat units (SHU) of your chosen pepper. Here are some common peppers' heat units:
Cayenne pepper: 30,000 to 50,000 SHU
Chipotle pepper: 5,000 to 8,000 SHU
Poblano peppers: 1,000 to 1,500 SHU
Remember to start with a smaller amount of chili or spice, and gradually add more according to your taste preferences. It's always easier to increase the level of heat than to remove it once it's been added. When making spicy chocolate desserts, it's essential to balance heat with the rich, creamy flavors of chocolate.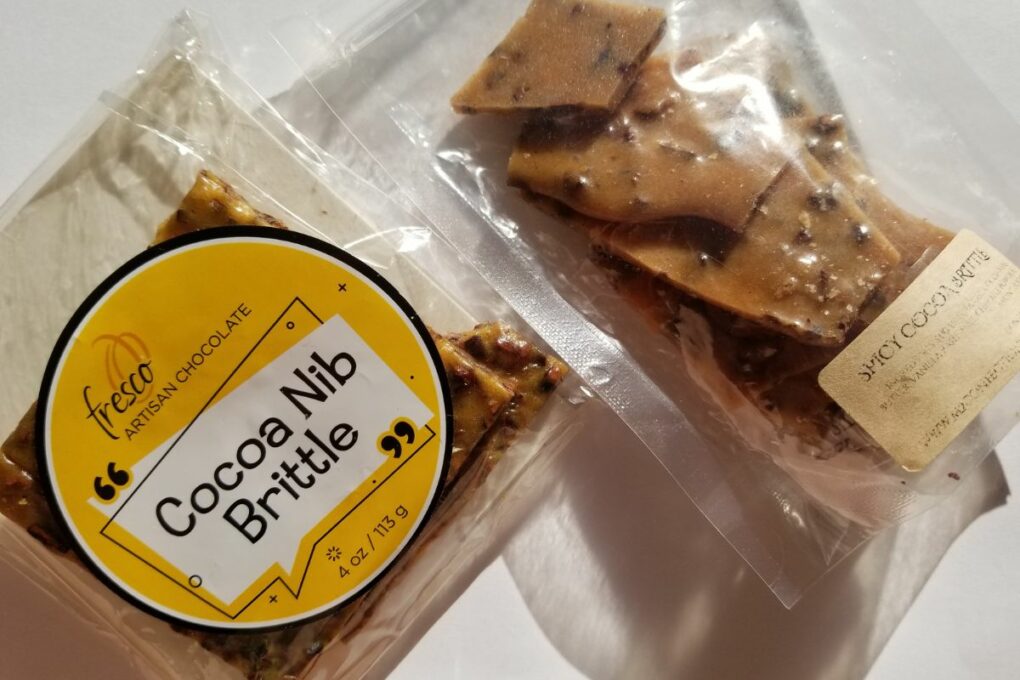 Spicy Chocolate Dessert Recipes
Spicy chocolate desserts add an exciting twist to end a traditional sit-down meal or even a long road trip. Combining the rich flavor of chocolate with the heat of chili peppers— or any other fiery ingredient— can create some mouthwateringly unique desserts.
Below are all my favorite spicy chocolate dessert recipes, any of which is sure to spice up your kitchen. Note that since each one is homemade, for recipe you can also customize how much heat you add, so that even kiddos can enjoy the final product.
Ancho Chili Chocolate Brownies
Upgrade the classic brownie with the addition of a pinch of ancho chili powder. This fudgy, spicy cinnamon ancho brownie recipe pairs smooth dark chocolate with the subtle heat of ancho chilis. These are ideal for enjoying with a scoop of ice cream on a cozy evening in, or sharing at a summer potluck.
Spicy Mexican Hot Brownies
These moist and rich spicy Mexican hot chocolate brownies features a blend of cinnamon, cayenne pepper, and cocoa powder to mimic the earthy, spicy flavors of Mexican hot chocolate. The perfectly balanced hot, spicy, and bittersweet chocolate flavors make for an irresistible dessert.
Mayan Chocolate Truffles
Indulge in luxurious Mayan chocolate truffles by adding a kick of cayenne pepper into the mix. These small bites pack an unexpected punch and elevate traditional chocolate truffles to a new level.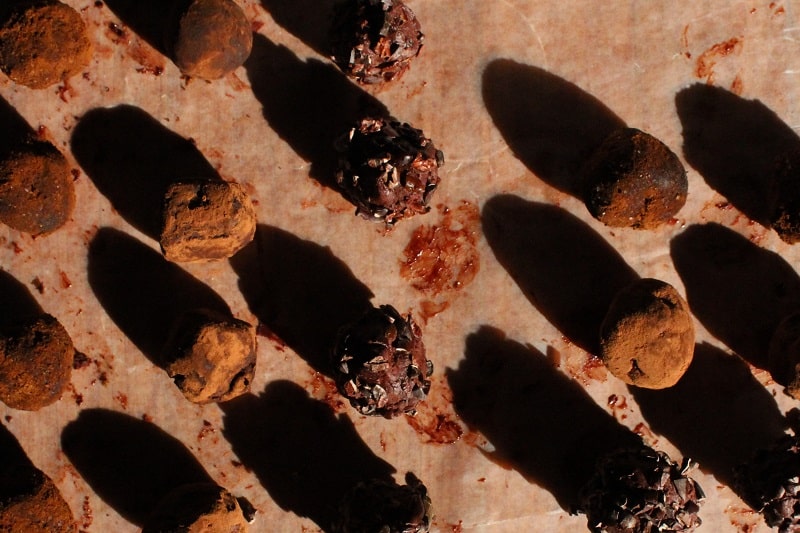 Spiced Chocolate Soufflé
Treat yourself to a warm, fluffy, and slightly spicy dessert with a spiced chocolate soufflé. Infused with cinnamon and cayenne pepper, this airy dessert is an elegant and flavorful twist on the classic chocolate soufflé.
Chocolate and Cardamom Infused Pudding
Try a hot twist on traditional chocolate pudding with this Thai-inspired chili cardamom chocolate mouse recipe. The floral flavor of cardamom pairs beautifully with dark chocolate and cream to create a luxurious dessert experience.
Chipotle Chocolate Lava Cake
For an explosion of intense chocolate flavor, try a chipotle honey chocolate lava cake. The rich, molten center combined with smoky chipotle adds depth to this delectable dessert. It's a more contemporary, somehow even hotter take on the classic lava cake.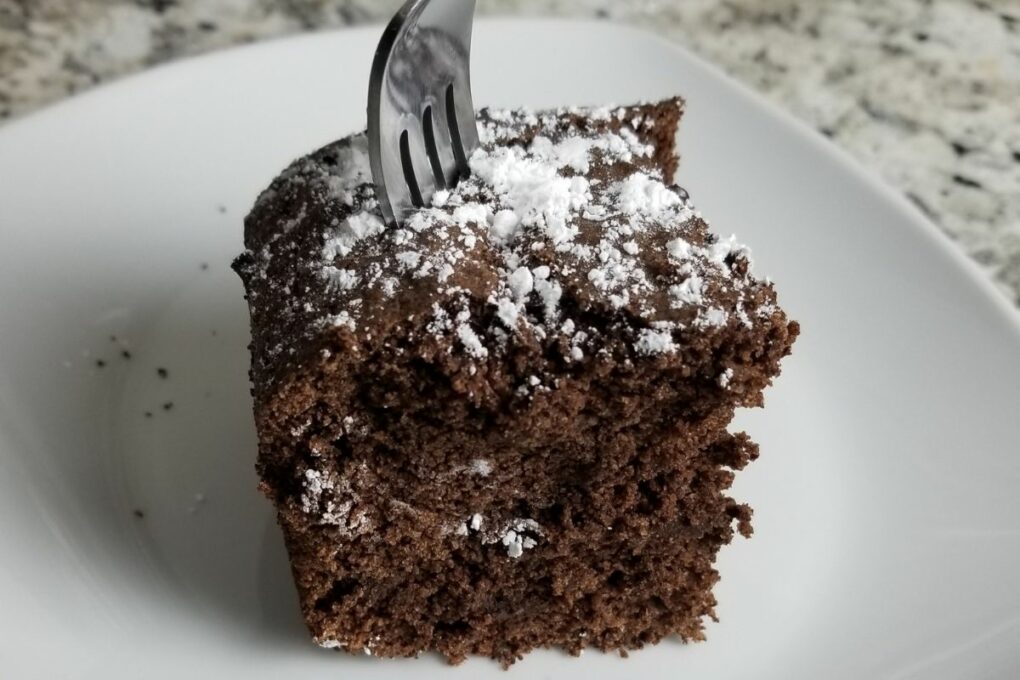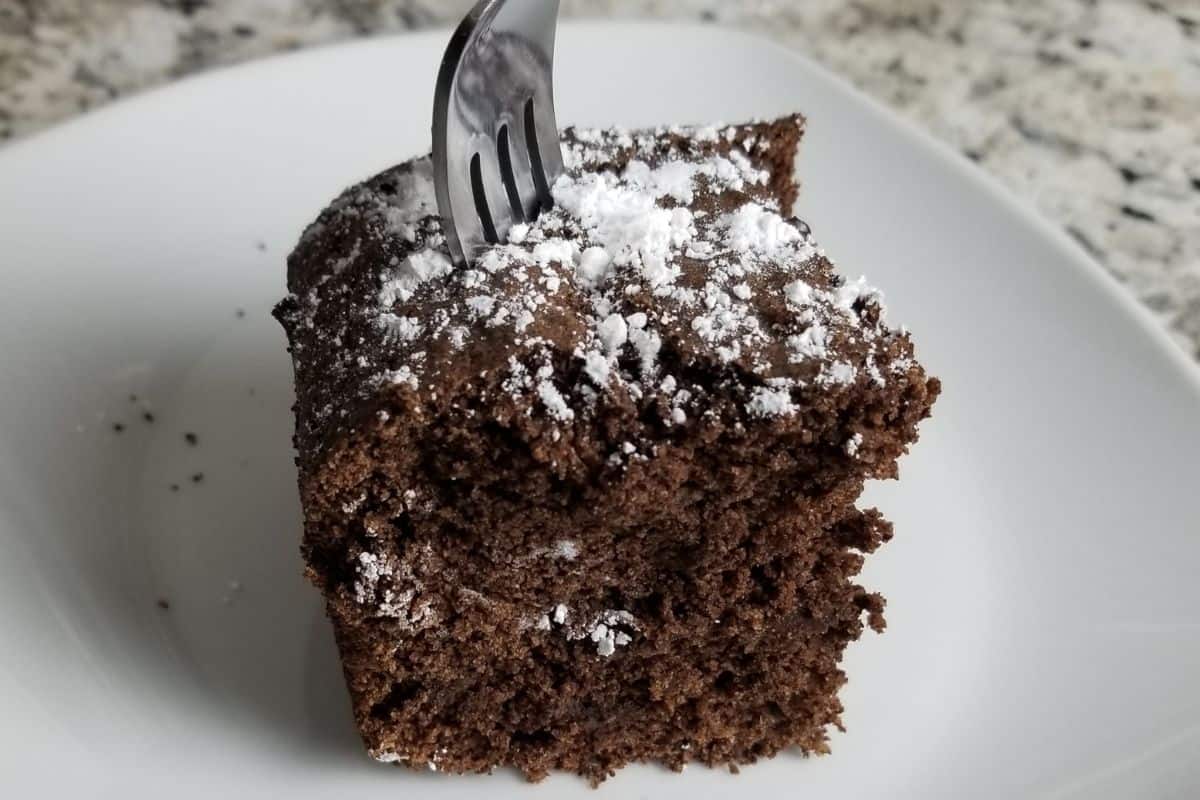 Chili-Mocha Mousse
For a light yet satisfying spicy dessert, you can whip up a chili-mocha mousse. This airy, chocolatey delight combines the bold flavors of coffee and chili, creating an indulgent experience that satisfies your cravings for both sweet and spicy.
Cashew White Chocolate Brittle w/ Peppercorns
Combine the creamy, rich flavor of white chocolate with the incredible crunch of brittle and the heat of Szechuan peppercorns and you've got yourself a spicy chocolate snack you won't be able to stop munching on.
This sophisticated dessert may not appeal as much to kids, but it offers an unusual combination of flavors that's unforgettable.
Chipotle Chocolate Bark with Almonds
Make a sweet and spicy snack by adding chipotle pepper to chocolate bark. This chipotle chocolate bark with almonds recipe balances nutty, smoky, and sweet flavors for an irresistible treat to share with friends and family.
Spicy Chocolate Chili Cookies
Turn your favorite chocolate cookies up a notch with chocolate chili cookies. Ancho chili powder adds a smoky heat that deepens the flavor of the chocolate and creates a tantalizing treat.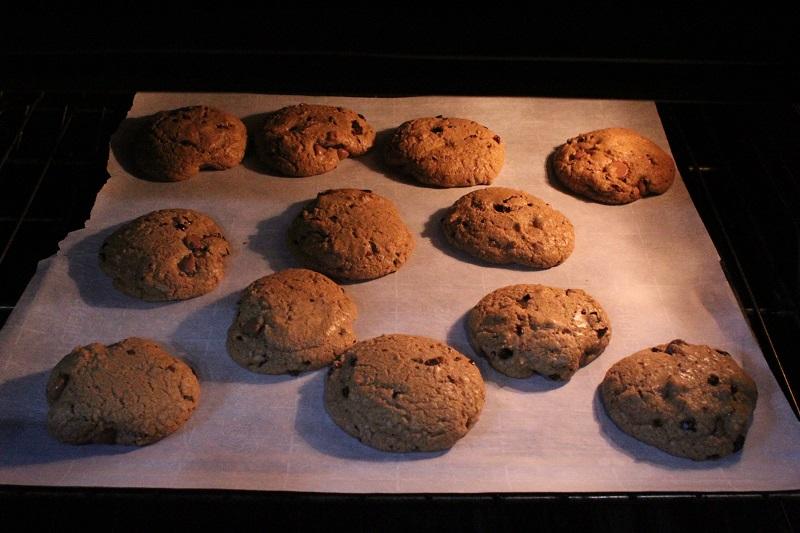 Espresso and Chili Dark Chocolate Fudge
The rich and creamy flavors in this espresso and chili dark chocolate fudge are as delicious as they are bold. This perfect combination of heat and bitter-sweetness is sure to satisfy any fellow chocolate lover's sweet tooth, without burning the back of your throat after each bite. It goes great with a drizzle of cooled fudge sauce.
Mexican Spiced Chocolate Ice Cream
Upgrade your traditional chocolate ice cream by infusing it with Mexican spices. Make your own Mexican spiced chocolate ice cream in the ice cream maker with cinnamon, nutmeg, and chili pepper for a refreshing, sweet, and spicy dessert.
Ancho Chili Chocolate Cupcakes
Last but not least, try your hand at baking some ancho chili chocolate cupcakes. The addition of ancho chili pepper and a bit of ground cayenne bring depth and smokiness to moist, decadent chocolate cupcakes.
They can either be topped with a velvety chocolate ganache or the spiced chocolate buttercream in the recipe. Enjoy these cupcakes as an after-dinner treat or at your next Halloween gathering!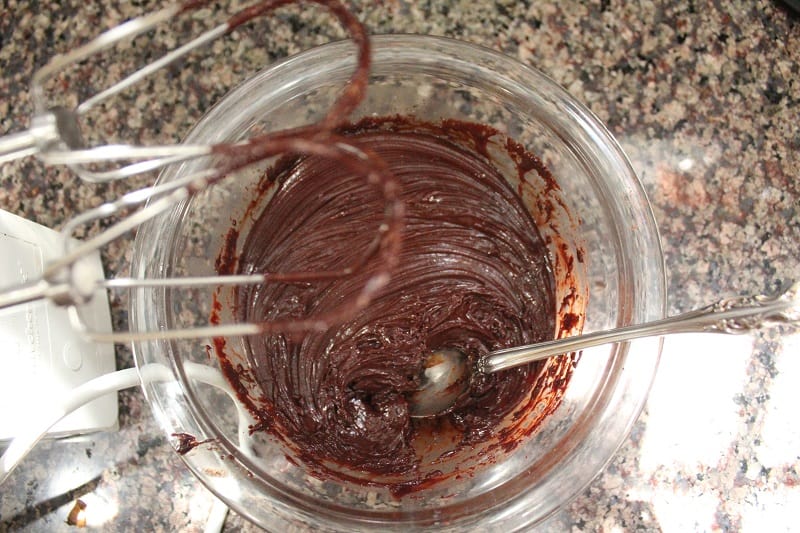 Pairing & Garnishing Spicy Chocolate Treats
These are my favorite things to pair with chocolate and chili pepper, as well as a few ideas for garnishing any of these delicious spicy chocolate dessert recipes. When it comes to heat & chocolate, it's all about balance and contrast.
Complement the heat of the pepper with cooling elements, enhance the richness of the chocolate, and add some contrasting textures for a true flavor experience. Consider pairing your favorite spicy chocolate dessert with something light and refreshing, such as chopped fresh fruits or frozen sorbets.
For more indulgence, creamy toppings like home whipped cream, coconut cream, or the classic ice cream can help to calm the heat while enhancing the overall flavor. Toasted nuts or seeds can bring a delightful crunch to contrast the smoothness of chocolate-based desserts.
Here are some more creative garnishing ideas for your spicy chocolate treats:
Fresh berries – they bring a vibrant pop of color and natural sweetness to balance the heat in your dessert.
Toasted coconut flakes – a delicate, toasty crunch that pairs well with spicy chocolate flavors.
Edible flowers – an elegant and visually appealing way to garnish any dessert, including spicy chocolate treats.
Drizzles of caramel or raspberry sauce – both can provide a delightful contrast to the intensity of spicy chocolate desserts.
A drizzle of condensed milk – or even soaking desserts in evaporated milk can tone down the heat while enriching the depth of the chocolate flavor.
Pinches of flaked sea salt – sprinkle on top of your go-to spicy chocolate dessert to enhance the chocolate flavor and temper the strength of the spice.