Antigua is one of the best places to visit in Guatemala as a tourist, especially if you're interested in a cacao ceremony. It's a completely different setting from the madness and danger in Guatemala City, and it's just a few hours from the sacred region of Lake Atitlan. If it's your first time visiting the country, I would 100% recommend basing yourself in Antigua, Guatemala— and here's why.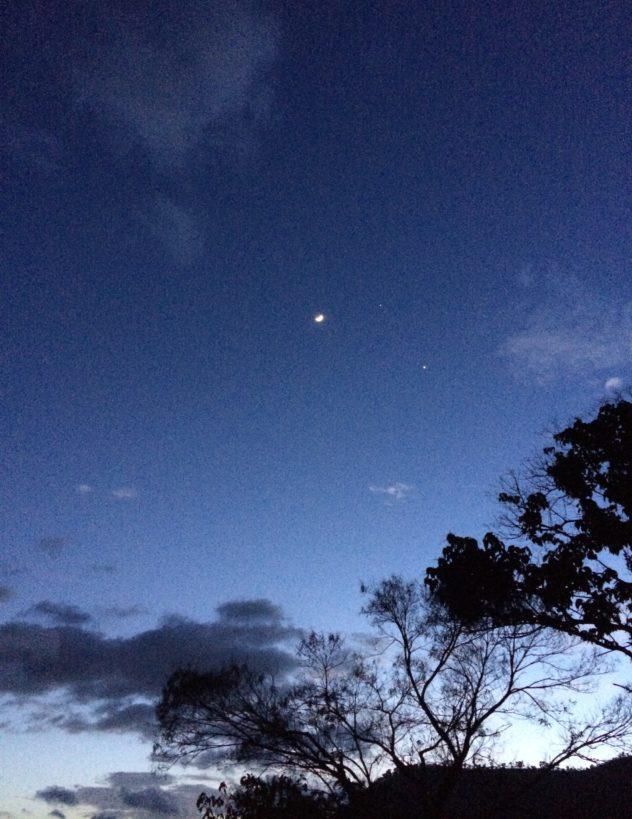 My First Attempt at Antigua
After work and homework cyclically controlled my life for months, I was completely prepared for a weekend in Antigua full of lively adventure and culture. On my last trip to Antigua, I arrived with very little idea of what to do. I stayed in two different hostels, one within and the other outside of the city. On that Friday night, I ate and then went Salsa dancing alone at Las Palmas, where I was asked to dance most of the dances. which looking back, was not a good choice for my safety.
The next day, I didn't yet have a place to stay that night, so I wandered the mean streets of Antigua until I stumbled into Fernando's Kaffee, a chocolate & coffee shop where I felt very sheltered from the vigilance I find throughout Guatemala. Eventually, I found Earth Lodge online, and that had a space open so I snatched it up. I did a lot there, too much to talk about here, but some highlights are: finding a Guatemalan family to adopt me, watching the impressively bright stars at night, and spending time reading and relaxing by myself.
On that Sunday I decided to eat Indian food, and then we left to return to reality. However, the long story doesn't end there, as this extensive post illustrates. I brushed up on what makes Antigua unique, and actually planned out my trip around Guatemala's most famous areas. Then I returned, and this time the story comes with daily lessons which start with last Wednesday…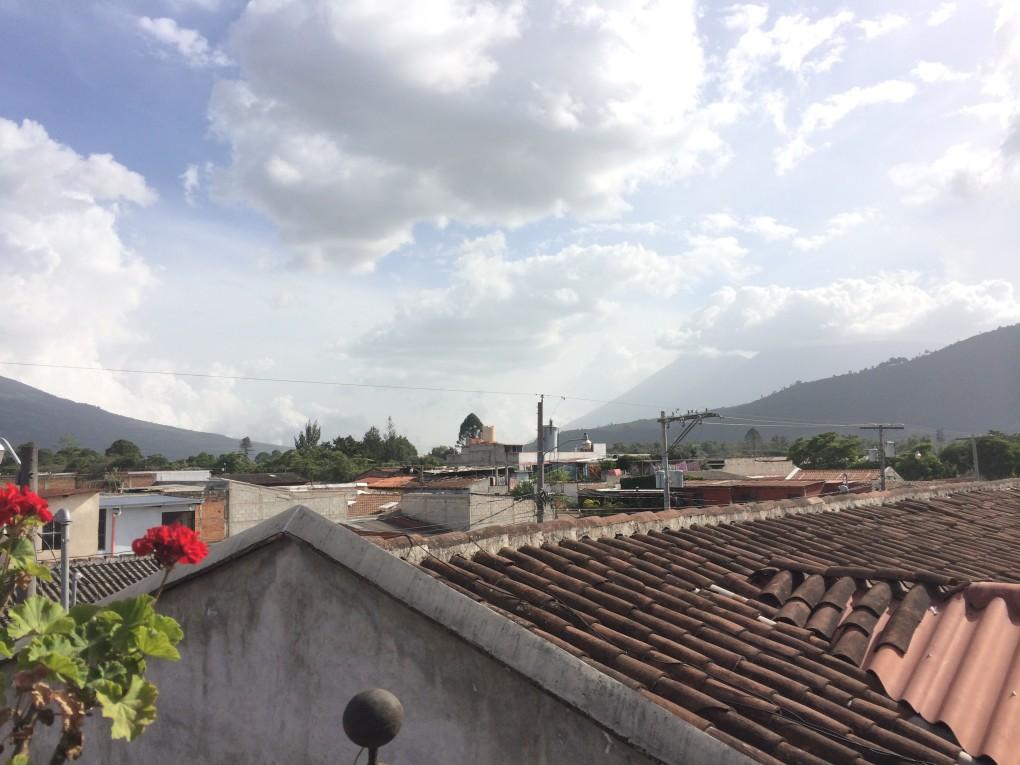 Wednesday: Eating alone is often better than eating with friends.
After work, I rushed home to finish packing for my adventure in Antigua, something which didn't take long. The shuttle picked me up and within an hour I was at my hostel, close to the small city's central park. It was still early, so I explored the hostel and then went searching for Indian food. I enjoyed a slow dinner alone, and it was peaceful; I was able to read my book without interruptions! I returned to the hostel and met my roommate, Tome, and then got ready for my trip to the lake early the next morning. Unfortunately, I wasn't really able to sleep well, but at least I knew I wasn't alone in that party of a hostel (which has since shut down).
Thursday: Not everything you do will be fun, even on vacation.
Thursday was the day of Lake Atitlán, so I woke up at 5am (due to lack of sleeping ability) and read while I awaited my shuttle from Antigua to Panajachel, a town on the lake's shore. The journey is two and a half hours each way, so by the end of the day I had nearly finished an entire book without even trying. Between reading this book, however, I enjoyed the lake and Pana.
I wandered the majority of the city and ate breakfast in a nice restaurant, where the owner pointed me towards the butterfly conservatory. That is part of the local nature reserve, which was an adventure to get to in its own right. After much sweat and confusion, I arrived and walked around all of the reservation, looking at the monkeys, coates, butterflies and caterpillars.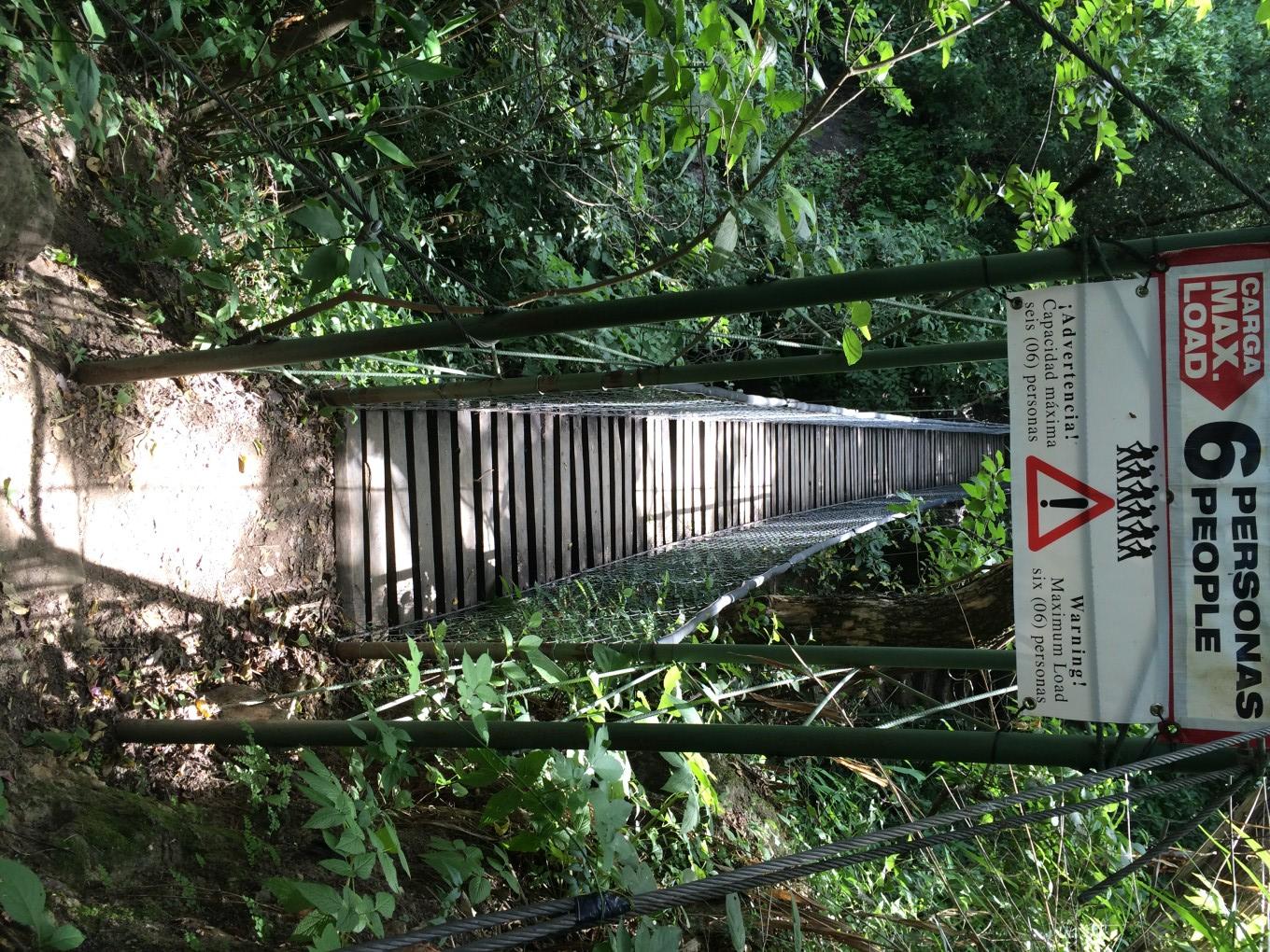 The final stop, though I almost didn't make it, was to follow the path to the Reservation's little beach, which was worth the trouble without a doubt. I took a TukTuk back to the center of Pana, where I explored and waited for the shuttle which would finally take me back to my hostel in Antigua, a trip which passed without event. A day trip from Antigua to Panajachel & the volcano is absolutely doable!
Upon my return I ate a chili dog at the hostel bar and met some of the workers, all very interesting people. One tried repeatedly to convince me to go to the bar with them, but when we arrived I realized that it was an American bar, something I'm not a huge fan of, so I left and fell asleep shortly after getting back.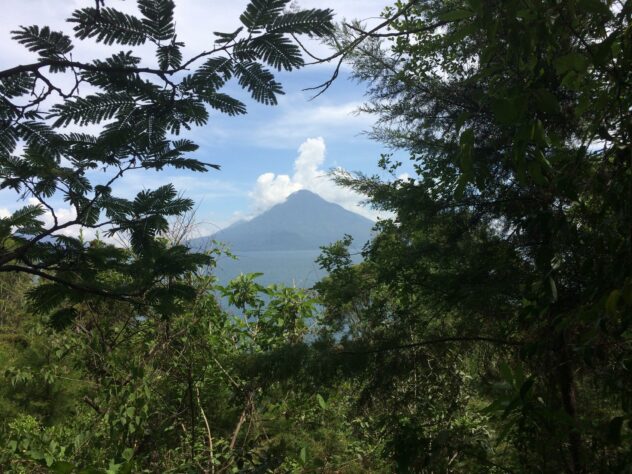 Friday: Every day, do something that scares you.
After all the excitement of the day before, I decided to relax and see what I could do closer to Antigua. A friend had recommended that I check out a tour of a local coffee plantation, called Finca Filadelfia. So I returned to my favorite café, Fernando's, and asked for the number of someone who could help me arrange a tour that same day.
Eventually, I had everything arranged and was walking to the rendezvous point for the tour company. All of us arrived at the Finca, paid and re-boarded the bus, which took us to the nursery for baby coffee trees.
We broke off into tour groups in English and Spanish, and on a whim I chose the one in Spanish despite having said I'd do the one in English when I called. It made no difference, it turns out. It was a great decision in the end, because the guide didn't speak too quickly and I understood nearly everything. Also, I loved the mix of people with whom I had the tour; it was a group of Costa Ricans and one other American, all of whom were able to converse without problems.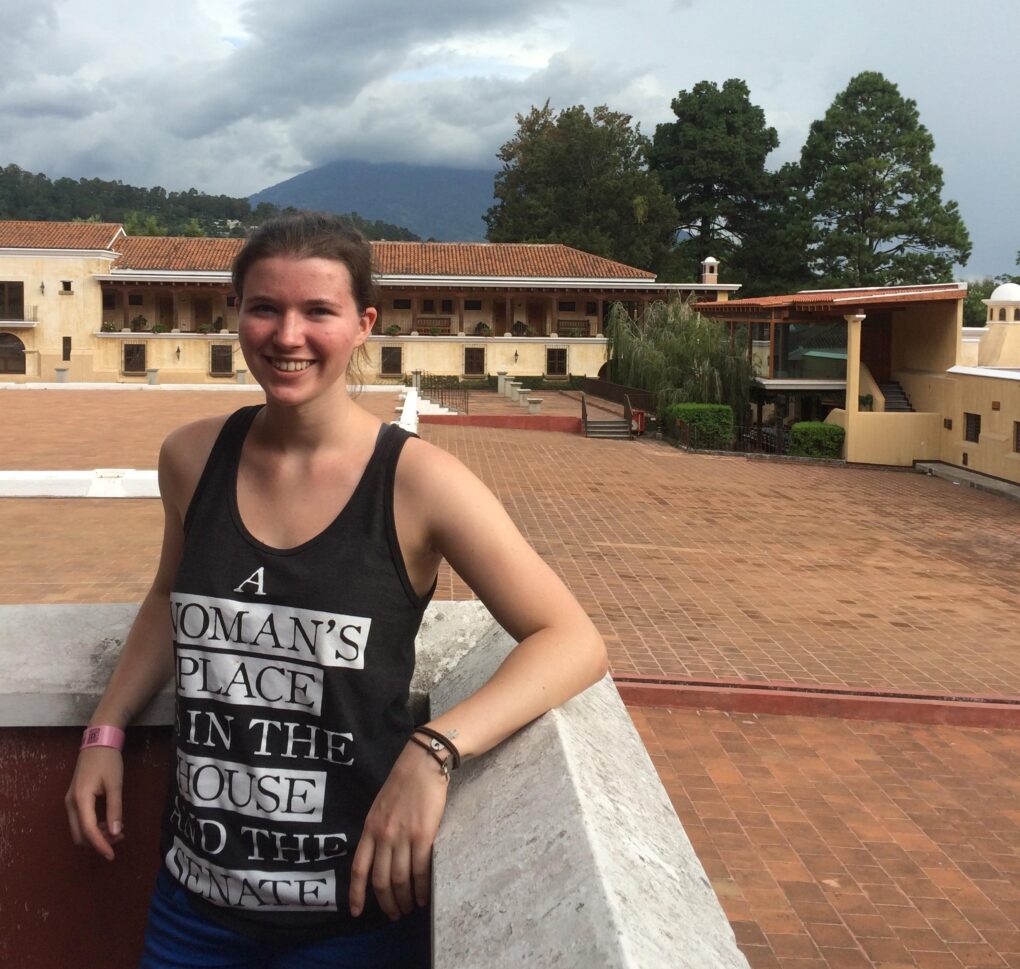 After the tour, I bought some coffee for my mom and left for the hostel, from which I went to a Thai restaurant. The food was pretty good (especially the dessert), and I returned to the hostel ready to go to Las Palmas to finally dance some salsa.
I invited my roommate, Tom, and we went and danced, but it wasn't as impressive as before— almost nobody asked me to dance and I was yawning something fierce by 11:30. So we left and slept pretty well for having only danced a total of maybe 20 minutes all night.
Saturday: Don't immediately reject that which doesn't fit your expectations.
Happy Independence Day!
I spent most of the day at the hostel, soaking up the sunshine, relaxing and sipping a modified White Russian. I was returning to my room every once in a while, sketching my idea for my next tattoo, when I met a man with whom I'd spend the rest of the night hanging out. We played cornhole and Jenga while we sipped our drinks and just talked about whatever, trying to practice Spanish whenever possible.
I won the last game of Jenga, and then we decided to grab dinner, to which I invited Tom. We ate Middle Eastern food, I finished my chicken Korma and we left for La Sala, a club near our hostel where we had been hoping to find salsa and cumbia and all that, but instead found a mix of American House music and Reggaetón.
Apparently it was an Independence Day celebration in the middle of Guatemala; go figure. It was very fun, but not exactly what I wanted. So at 1am, we returned to the hostel, where Tyler and Tom and I talked for another long hour before going to bed.
Sunday: If you have the opportunity, talk to someone new.
I woke up, and then I packed my new things into my backpack, near to the point of bursting; my coffee from the Finca tour, the candied orange peels from ChocoMuseo, and the "Diego" chocolate from Pana. I spoke a bit to the owner of the hostel, Maggie, and my roommates for those past few days, and then I left. The last stop of the adventure that was Antigua was a final visit to Fernando's to buy some little gifts for friends and family.
I was there for about an hour, eating and choosing bars, before my shuttle arrived. But, that's not all— after listening to music for the first half of the ride back to Guatemala City, I made a friend (Kevin). He's Salvadorian, and very nicely spent about an hour talking to me. He even helped me find a way to get back to my house, where I finally arrived, before he caught his bus back to San Salvador. Yupp. A bus to another country.
Canción de la semana: Los Ángeles Azules— Cómo Te Voy A Olvidar