If you're on this page, you're likely familiar with craft chocolate, also known as bean to bar chocolate. For those who aren't, this particular type of chocolate is known for being an ethical, transparently-sourced, and much tastier version than its generic counterparts. Craft chocolate also happens to be easier than ever to find, both online and in person. Some of you may even find it at your local health food store!
The benefits of baking with craft chocolate over conventional are akin to shopping at the farmer's market instead of picking up an apple at the convenience store. There's simply no comparison. Think of it as a way to support small, and often local businesses, and reinforce transparent & thoughtful supply chains.
Craft chocolate makers on average pay around twice market price for their cocoa, and they're much pickier about what makes a cacao good enough to be in one of their creations. If your own tastes are just as careful, read on to learn more about how to integrate craft chocolate into your baking habit.
Tips For Baking With Craft Chocolate
Chocolate ingredients are more than just baking chocolate and cocoa powder. There's also cocoa butter (the fat of cacao beans), cacao nibs (pieces of cacao beans), and chocolate chips. Each of the latter themselves come in white, milk, and dark varieties. While I'd of course recommend buying more thoughtfully-crafted chocolate for all of your baking needs, if you're looking to highlight the uniqueness of specific craft chocolates, some recipes are better than others.
I've actually written some craft chocolate recipes which embrace the strong and often unusual flavors of craft chocolates, for those seeking inspiration. When choosing a craft chocolate to bake with, it's important to consider the origin of the cacao used to make that chocolate.
The first time you make the recipe try first using a chocolate you're familiar with, preferably from your local chocolate maker
Make sure you're buying roasted cacao nibs, not "raw" (they won't have that typical chocolaty flavor unless they're roasted)
Expect a bit of a learning curve when it comes to the viscosity of the chocolate, replacing nuts with nibs, and even substituting cocoa butter for other fats
Consider that you may want to use half conventional ingredients and half craft when you're first starting out, as using such pure ingredients can end up being overwhelming if you're used to chocolate that's mostly sugar
Make sure you buy natural cocoa powder and cocoa butter, otherwise you lose most (if not all) of the unique flavors in each product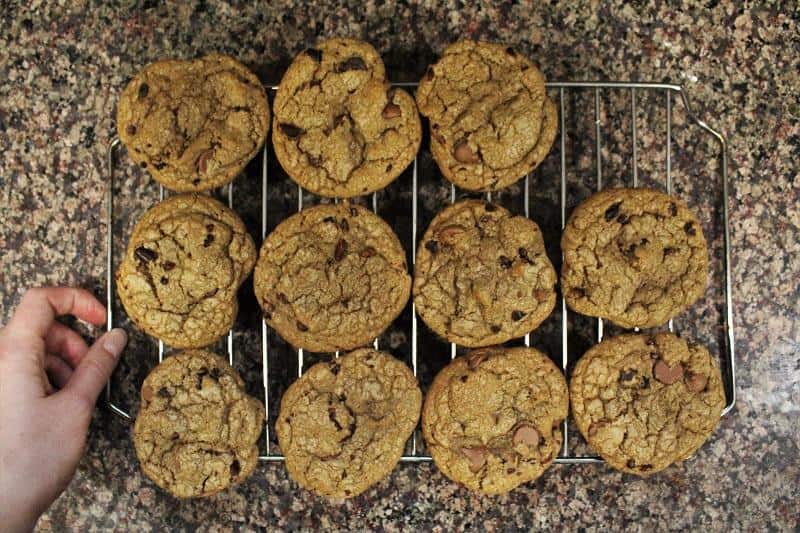 Where to Buy Craft Baking Chocolate
No matter where in the world you live, there are plenty of places to buy craft chocolate online. The most important thing to consider is that you're buying ethically-and transparently-produced chocolates. Below are some in-depth considerations for baking with a variety of cacao-derived ingredients, including chocolate, cocoa powder, and cocoa butter. Note that cacao and cocoa are the same word, just in different languages, and I use then interchangeably throughout this post.
Craft Chocolate Baking Chips
While you could theoretically make your own craft chocolate chips using some careful chopping skills, there's something to be said for pre-made chips. Not only do most chocolate chips on the market contain more than twice as much sugar as their craft counterparts, but they lack a depth of flavor. Craft white chocolate chips are quite a bit harder to find, but several companies have come out with their own lines of craft chocolate chips.
Where to buy craft chocolate chips: Dandelion Chocolate, French Broad Chocolate, Bar & Cocoa, and Mindo Chocolate (among others).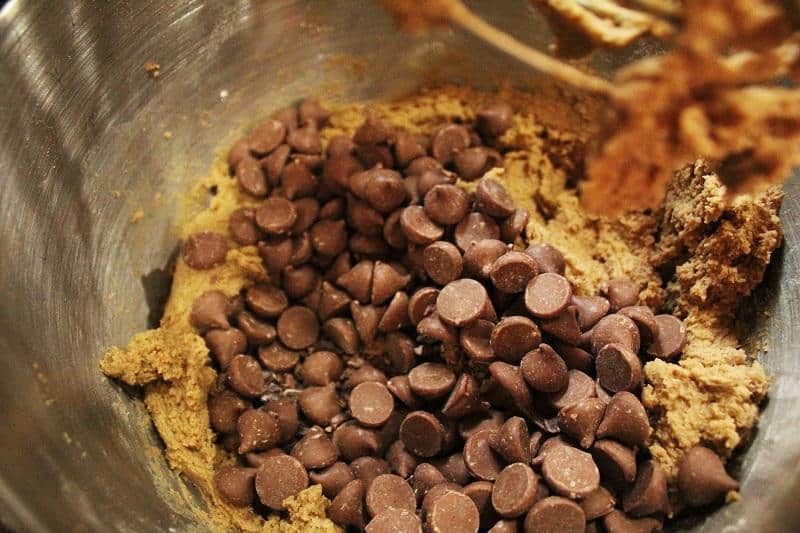 Baking Chocolate (& 100% Chocolate)
The term "baking chocolate" is often used to refer to blocks of 100% chocolate, also known as unsweetened chocolate or pure cocoa liquor. This is misleading, however, as any chocolate you bake with his technically baking chocolate. So below I've mentioned the names of some of the craft chocolate makers I know of who sell blocks of chocolate.
However, you may also encounter the terms "couverture" and "compound" chocolate. Compound chocolate is a cheap version of chocolate, made with sugar, cocoa powder, and vegetable oil. Couverture chocolate, however, is generally made with higher quality cacao and added cocoa butter, because that allows the chocolate to melt more easily for coating treats or making truffles.
You want to buy either regular chocolate or couverture chocolate, depending on what you're making. Most local chocolate makers will happily sell you bulk quantities of their chocolate at a discount, however, so source locally when you can.
Where to buy blocks of craft chocolate: Bellflower Chocolate, Bar Au Chocolat, and Dick Taylor (most of these makers will also ship internationally for a large enough order).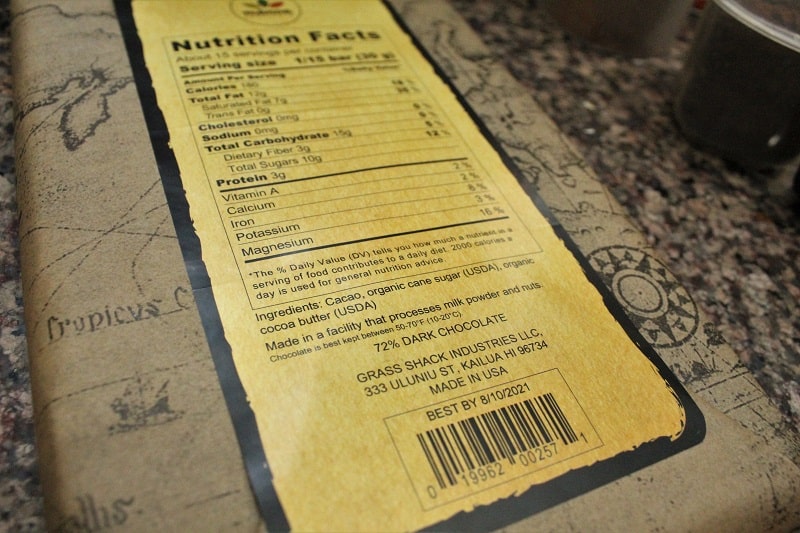 Cacao Nibs (Cocoa Nibs)
While cocoa nibs aren't the most popular craft chocolate baking ingredient, they are an underutilized food. Not only can you grind them into a liquid & add sugar for a less-processed type of chocolate, but they make lovely decoration! You can also replace nuts in many recipes with cacao nibs, especially if you choose a cacao type with very nutty undertones. Overall, nibs are a healthy fermented food, and they're a great alternative for those with nut allergies and a sweet tooth.
Where to buy cacao nibs: if you can't find a local craft chocolate maker to buy nibs from, you can check Bar & Cocoa and Chocolate Alchemy, as they have some of the widest stock around of fine flavor nibs. Blue Stripes Cacao also carries nibs, as well as a variety of cacao pulp-based treats.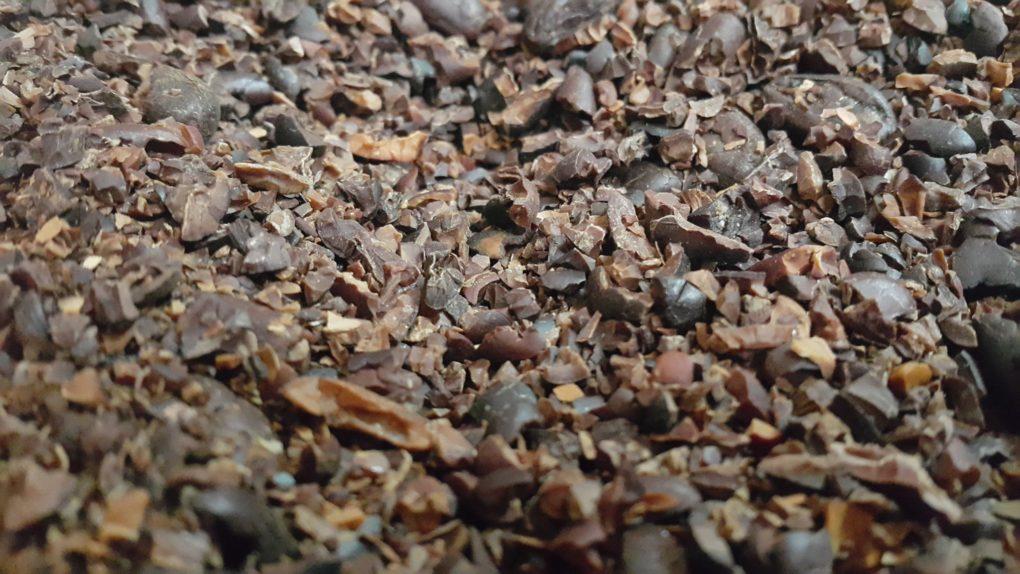 Cocoa Powder (Cacao Powder)
You'll have your pick of cocoa powders to choose from, just as you'll have your pick of chocolates. This is because cocoa powder is often seen as a by-product of cocoa butter pressing, most often for cosmetic usage. But just like any given chocolate, not all cocoa powders are created equal. Two words to look out for are "dutched" and "alkalized," both of which mean that the cocoa powder was heavily processed to get rid of antioxidants and flatten the flavor.
Look for "natural" or "natural-pressed" cocoa powders, and consider buying them directly from a craft chocolate maker. When you buy them from a maker, they usually have a much higher concentration of cocoa butter, not to mention they were pressed from ethically-sourced cocoas. But bear in mind, a craft cocoa powder will likely have a stronger and more intense flavor, better suited for chocolate drinks and sauces.
Where to buy high quality cacao powder: Maverick Chocolate, Manoa Chocolate, and Mindo Chocolate.
Cocoa Butter (Cacao Butter)
Cacao butter is a very dense, largely saturated fat. The cacao seed (or cacao bean) itself is made up of about half cocoa butter, and it melts right around body temperature. This means that it's solid at room temperature, making it popular for cosmetic usage, and it can be difficult to work with as a baker. It also has low histamine and inflammatory properties making it a healthier fat source than most oils.
If you're looking to replace a small portion of the butter or oil in a recipe with a chocolaty alternative, this should be your go-to. It's also great for grilling meat. For those looking for further, more cosmetic uses for any leftover cocoa butter, then sourcing high quality stuff is just as important.
I highly recommend buying your butter from a craft chocolate maker. They're selling you the same stuff they use in their products, and not only is it of the highest quality, but it's often pressed by hand from organic and directly-sourced cacao.
Where to buy food-grade cocoa butter: Pacari Chocolate and Chequessett Chocolate (if you live outside of the Americas, I suggest you contact a local chocolate maker and ask about buying a small quantity of cocoa butter from them).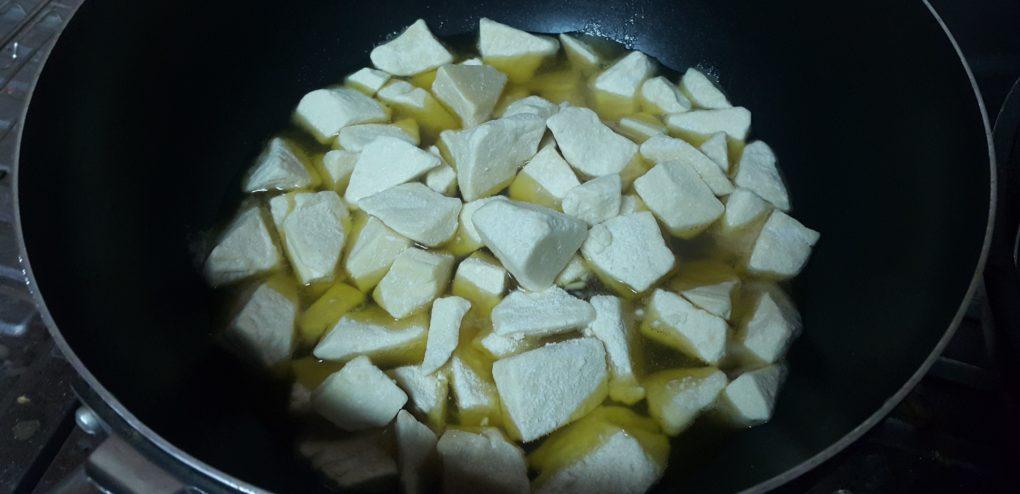 Craft Chocolate Baking Ideas
A craft chocolate subscription box, like the one from Spoon & Pod, is one of many miscellaneous ways to add more craft chocolate into your baking life. Also consider making single origin brownies, chocolate-dipped caramels, or a flight of truffles made with different maker's interpretations of the same origin. Here are some other ideas to use more craft chocolate products in your everyday sweet & savory dishes:
grill meat on the stove top with cocoa butter rather than conventional cooking oil
replace some of the chocolate chips or nuts in a recipe with cacao nibs
use out-of-temper or older chocolate bars to make a chocolate sauce you can keep in the fridge
You don't always have the time to put in an order for chocolate chips or nibs or full-on chocolate bars. Or maybe you just happen to be in the grocery store and decide to make chocolate chip cookies on a whim. This section is for you. How can you choose between the limited options in a grocery store? Well, if you can make it to a one, you can buy a variety of ethical chocolates from Whole Foods.
The answer for the rest of us is not to look at the brand names, but at the ingredients. A high quality chocolate chip will list cacao as the first ingredient, or cocoa butter if it's a milk chocolate. My go-to in a health food store is usually Guittard Chocolate, but I've also heard good things about Lily's Chocolate. There will be no added oils, preservatives, or lecithins in a high quality chocolate. If cocoa powder is one of the ingredients, that tells you that that's one of the lowest-quality chocolates you can buy.
While the quality of the cocoa used certainly matters and makes a difference in flavor, if your primary concern is health, then go for the chocolate with the highest cacao percentage (usually around 60-65%). In the case of chocolate bars, a 100% chocolate is for baking brownies or cakes, not for eating plain. Keep in mind what you're buying your chocolate for, and remember that you're looking to buy cacao, not cacao-flavored sugar.
Pin this guide to baking with craft chocolate!