Not all chocolate is made in a factory, and not all the Willy Wonkas of the world are old white men. Some of them don't even make chocolate. So who are these mysterious Charlie Buckets, who barely remember a world before "fine chocolate" and "cacao" were just basic vocabulary? With so many stories out there of chocolate makers switching careers, who started out their careers in chocolate?
I knew we were out there, all over the world; I'd met us. So I decided to put the faces & ideals to the many names.
I scoured the internet, asking people left and right for recommendations for the less-represented areas below. But then I had an epiphany. This distribution roughly delineates the proportion of activity of young people in chocolate in each of these regions, so why should I punish myself for something out of my control? What if it's not actually as biased as it may seem? I still hope to see may more people from Africa and the South Pacific getting involved in cocoa and chocolate, but it's not an overnight process. It takes hard work and dedication, and I look forward to watching it develop.
Listen to the Millennials In Chocolate podcast episode HERE!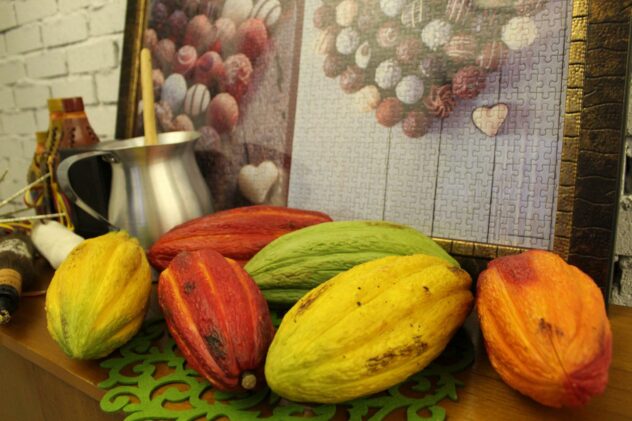 This yearlong project mixes quotes and narrative, showcasing the many personalities which make up the youth of craft chocolate. Everyone is divided by region of origin, however many of these people are a blend of different countries and cultures. Unlike in chocolate itself, that often means that a person is more apt to have strong connections to their places.
Once you leave one home to find another, it only becomes more apparent how much of your origin stays with you.
All of us found inspiration in our own ways and through our own perspectives, some from people, others from concepts, and a few from places. The fine cacao & chocolate industry is a place of inspiration, a place where your continued involvement is internally motivated by a force that nobody can see. It's our love, curiosity, and creativity around cacao which make up the passion fueling each of these young people.
Because they finally found the place they want to be, and it's filled with promise.
North America
Co-founder/CEO of Uncommon Cacao /// Belize, Guatemala & the USA
If you've looked into cacao in Central America, you've probably come across the name Maya Mountain Cacao. They're one of the cacao brands that started the movement towards not just discovering quality cacao, but creating it. Emily Stone was one of the pioneers to found Maya Mountain in Belize, and later on Cacao Verapaz in Guatemala, under the umbrella company of Uncommon Cacao (which now works with farmers throughout Latin America & Ghana).
The company has a radically transparent trading model, publishing all prices from farmgate (actual price paid to farmers for wet cacao) through the price at which the company sells to chocolate makers, and now sources cacao for over 150 chocolate makers globally. Emily is one of a growing number of people working to "connect the dots" between individual farmers and individual chocolate makers, giving access to markets & creating jobs in the industry we're all working to grow.
Co-founder of Moonbean Chocolate /// Calgary, Canada & Kampala, Uganda
View this post on Instagram
"My husband James & I moved to East Africa 5 years ago, initially to Tanzania and then to Uganda, where we worked in our respective fields. Over time, the idea of establishing a chocolate company crystalised. At first we were just interested in trying to make chocolate at home from the raw ingredients, and our initial experiments were very low tech: pan roasting, hand-winnowing, and making chocolate paste with a meat-grinder! But after leaving our jobs, we knew we wanted to scale up and keep a connection with the community in Bundibugyo, the largest cocoa growing district in Uganda. A chocolate company felt like the perfect fit. Value addition and job creation is so important to the economy here.
So since then, life has been chocolate. We even spent our honeymoon in South America, visiting chocolate makers and learning the craft. Over the past year we've continued developing our knowledge of chocolate making, building relationships with the small-holding farmers from whom we buy our beans directly. We're still a young company with much to learn, but Moonbean Chocolate has been well received here. The community is proud to have a Ugandan-made chocolate on the market. Better yet, we no longer have to fill our suitcases with chocolate when we have the chance to travel!"
Co-founder of Fruition Chocolate /// New York, USA
"I got into chocolate through my husband, Bryan. When we were dating, before we opened the business together, he was roasting beans at home in the toaster; I remember one time I sat and peeled them by hand at the kitchen table. I always loved chocolate, but after traveling and seeing cacao first hand in Peru and Costa Rica, I was even more into it." In fact, before starting Fruition in 2010, Dahlia volunteered at a school in in Peru, starting a small library before she left the community. That was trip one.
Fast forward several experiences & immersive trips later, and Corazon de Dahlia was born, a center for rural impoverished youth which offers after school lessons and activities, as well as a much larger library. Dahlia's still sits on the board of her non-profit, but has expanded her focus on Peru to include their cacao. She says of their sourcing, "Peruvian cacao to support the people of a county that I had come to call a second home made perfect sense," and I know we can all agree.
Founder of WM Chocolate /// Wisconsin, USA
Will got into the chocolate scene about 3 years ago, starting off by making chocolate in his basement in pursuit of a less-processed version of our favorite obsession. Along the way, he discovered & fell in love with single-origin cacao, the basis for every chocolate he makes at his 2-year-old factory in Madison, Wisconsin. Today and most every other day, you can find Will working with other local food producers to create unique chocolate bars, pairings, and dishes that he features at pop-up shops around Madison.
Founder of Markham & Fitz Chocolate /// Arkansas, USA
Like most of us in chocolate, Preston has always had a penchant for sweets. But it was a friend's home chocolate making experiment that gave him that light bulb moment that chocolate could become something more. After getting his degree in Biochemistry, Preston went on to use that background in chocolate experiments of his own, all of which eventually led to his company: Markham & Fitz. At Preston himself says, "our motto is, 'Make amazing chocolate & celebrate people.'
Chocolate is awesome and fun. It's a lot of hard work to make, but when done right, it should be celebrated, from the cacao farmer all the way to the person biting in to their first 'bean-to-beyond' single-origin truffle." Nowadays his young shop is working on expanding from bars & bonbons into cacao-infused cocktails and cream chocolate desserts. "It's an immersive, transparent chocolate experience at Markham & Fitz."
Co-founder of Match Chocolate /// Alabama, USA
"I interned in a chocolate factory while in pastry school in NYC and fell in love with the chocolate making process, the challenge of it. Fast forward a few years and I had graduated from college again with a degree in business analytics and finance, concentrating on supply chains. I became very interested in where our food comes from, and the social issues surrounding cacao.
So I decided I wanted to make my own two ingredient chocolate, with a focus on the unique flavors that the maker and the farmers artfully bring to the table. Establishing a clear and transparent supply chain was very important to me. I love that I can educate people about a product that is both familiar, yet not understood."
Founder of Lunaris Chocolate Artesanal /// Ensenada, Mexico
"I have always been drawn to the 'how' of things. A few years back, tasting one of the commercial chocolates, my curiosity drew me to chocolate (by that time I knew that what I was eating was nowhere near the "true" flavor of cacao). So I started to investigate one of the things I love; where it comes from, how it's made, and ultimately, how we perceive the several faces of chocolate."
Awhile after all this illumination and knowledge, Lunaris Chocolate was born. "We love the art of making chocolate. So we want to share that passion and love with everyone we can, and more importantly, we want to rem​ind people that Mexico has a culture full of cacao, full of flavors, and to get them close to the hands that grow it​.​"
Chocolate & Travel Writer at Dame Cacao /// USA & South Korea
"I can say unequivocally that one person completely shifted the path of my life back in 2012. From that day on, a seed of pure love & respect for craft chocolate has grown within me, and if I've done anything right, I've also planted it within others over the years. Because in the end, it all comes down to building a more equality-based chocolate industry.
When I was a teenager, I thought the best way I could do this was by making chocolate. But I've come to realize that the chocolate world doesn't need another well-meaning maker; they need to get the word out. So, I write about chocolate, instead, in a way that's accessible even to those people not entrenched in craft chocolate.
When I'm not spending 12-hour days writing & editing, I travel all around the world and share the amazing stories I find & the people behind them. Plus, I get to justify eating my weight in chocolate every year! By educating consumers from all backgrounds about where to find the best chocolate & what makes it the best, I know I can empower people to eat better chocolate, one bar at a time." Read more about me on my About Page.
Cacao Researcher at UH-Manoa /// Hawai'i, USA
​"​I was born and raised on the Big Island of Hawaii, and have been growing cacao since I was about 14 years old​,​ on my family's farm in Hilo. I now help manage a cooperative style processing operation, which purchases cacao pods and wet seed from growers in the Hilo-Hamakua region, and then ferments​,​ dries​,​ and sells the beans to local and mainland chocolate makers. I​'​m also a graduate student at UH​-​Manoa."​ Colin's research focuses on how different post-harvest practices affect the final flavor of the beans and the chocolate made out them, though he himself has no interest in becoming a chocolate maker. ​
"​I feel incredibly fortunate to be involved in agriculture at this point in time in Hawaii... It's a blossoming industry, and I'm really stoked to be a part of it.​ But I really wouldn't be involved with cacao if it weren't for people like Tom Sharkey, Dan O'Doherty, Skip Bittenbender and Dylan Butterbaugh. All great friends and such inspiring mentors.​" Note that while this is a picture of Colin, it is not from his account— to follow him on Instagram, click his name above.
Co-founder of Aurea Tradings /// El Salvador & Sardegna, Italy
Juan Rafael got into chocolate when his family's coffee farm diversified to a cacao plantation. He learned from his father and helped with the transformation, as well as promoting the cultivation of fine flavor cacao through a local co-op. His Sardinian partner, Elisa, was working in El Salvador with UN Women for human rights when she got involved with the environmental aspects of cacao.
Together they founded Aurea Tradings and started their brand VAICACAO, with the intent to satisfy the growing demand for pure & authentic products by offering a range of healthy chocolates and cacao based goods. Each one carries its unique origin's flavor and aromatic notes, as well as giving fellow farmers the opportunity to reach consumer markets abroad.
PhD student in Geography at UC-Davis /// California, USA
"Chocolate, for me, represents a world of contrasts. It is the bitter and the sweet of life. As a PhD student in geography, I am fascinated by how chocolate opens up doors to learn about the world's complexity. My vision for the industry is that chocolate can push the envelope for greater societal change, toward a world built upon values like respect, compassion, and community. It is an exciting time to be a young voice in the chocolate industry, which brings great responsibility while also the possibility to catalyze change."
South America
Founder & Chocolate Maker at Luisa Abram Chocolate /// Sao Paulo, Brazil
One of the pioneers of the bean to bar movement in Brazil, Luisa first got into chocolate making in 2014, thanks to a book she read while at culinary school. "At that time, I was like an island, really," she said of the experience. In the half decade since that defining moment, she & her family have built up a chocolate brand in her hometown of Sao Paulo, sourcing cacao from various regions of the Brazilian Amazon Rain Forest.
Having been born in England and subsequently traveled all around the world, Luisa counts herself as quite blessed. But she just kept coming back to the amazing variety of natural flavors and colors found in her homeland. People of her parents' generation often left the country when they could, but she's seen much more excitement about growing local businesses over her young adulthood, and it's gotten her quite excited about the possibilities for her young family business. "
Founder of Hult Chocolate Society /// Venezuela & London, England
"I got into Chocolate through a crazy adventure: I wanted to learn more about why Venezuelans said we had the best cacao in the world." Suffice it to say, two years after this undertaking began, it shows no signs of stopping. In fact, Jonas fell so hard for chocolate that he started a club at his university: Hult Chocolate Society. The group's goal is to offer craft chocolate as a lens through which students can learn about entrepreneurship & sustainability, but also to showcase the fact that young people are a powerful market for craft chocolate.
Our decisions and opinions matter, and now is the time to shape them in a positive direction. "We not only offer young people education on good chocolate, but also offer chocolate businesses student consulting (from business students)... we're introducing a younger generation to the idea that chocolate is so much more than a sugary snack." The next step? Making Hult Chocolate Society chocolate.
Founder of Puro Origen /// Venezuela & Utrecht, Netherlands
"My first contact with chocolate was during my thesis project in University 10 years ago. It was, roughly speaking, about recovering waste from a confectionery manufacturing plant (i.e recovering cacao shell, among others types of waste). All this was done at Nestle (I know what you are all thinking… but it's certainly a good school to understand industrial chocolate). I developed a big passion for the chocolate and cacao sector as well as all the processes involved.
This led me to initiate a new phase in my career and start my own company, Puro Origen. Based in the Netherlands, I dedicate all my efforts to being a full-time ambassador for Premium Venezuelan chocolate and cacao derivatives, with the mission of providing best-in-class products and services for chocolatiers and consumers in Europe."
Founder & Chocolate Maker at Cocama Chocolate /// Lima, Peru
"My history with cocoa goes back to my beginnings as an economics practitioner in a Peruvian government entity. There, I worked in projects related to the development of cocoa-producing communities throughout Peru. But I didn't start making chocolate until after I returned from an internship at the Belgian Chocolate School in Antwerpen, where I first learned how to make bean to bar chocolate.
After that, I started my own learning process, through trial & error, until eventually I was able to found my own chocolate company in my home of Peru. Today, we have 11 product lines, including "chocoazú", a kind of chocolate made from a cocoa relative that grows in the Amazon jungle. Our goals are to continue developing Peruvian cocoa into a thriving industry."
Co-founder of Primos de Origen /// Venezuela & Santander, Spain
Mary dropped her renewable energy career path to start Primos De Origen, a specialty coffee roastery and craft chocolate shop in Santander, Spain. This change began at origin, when her parents acquired & revitalized an old coffee plantation in Venezuela. All of a sudden, Mary's free time consisted of helping out by reading & taking courses about cacao genetics, post harvesting methods, quality control, roasting, processing and tastings. The more she learned about cacao, the more fascinated and determined she became about spreading the word.
Setting aside the feeling of helplessness Venezuela's political instability gives her, this change of career is a way to give back to her homeland and honor the hard work of her family and other producers. Since opening in 2017, they've expanded their distribution throughout Spain, and launched their own coffee brand. Clients at her cafe have learned to appreciate chocolate & coffee like they appreciate wine, in Spain. They ask for different flavour profile bars and ask about the story behind each bar. "This is what the Primos team is here for, and this is just the beginning."
Europe
Founder of Little Beetle Chocolates /// Budapest, Hungary
​Chocolate actually started off as Plan B for Lilla. ​When her career as an interpreter didn't work out as planned, she began training to become a chocolatier, quickly getting swept away in the bean to bar chocolate movement. Her first taste was of Benoit Nihant's Chuao bar, which she describes as "a true revelation." She explains, "It was at the first London Chocolate Show and I didn't know this maker (or any of the others really), and I just tasted the samples they had. This Chuao got me like 'wow what a nice milk chocolate.'
Turns out it was a 74% dark! I couldn't believe my eyes. I still remember the taste in my mouth." In the years since then, Lilla has crafted her own beliefs about fine chocolate, centered upon mindful tasting and understanding through education. She's also moved from London back to her native Hungary, and hopes to set up shop there soon. "Now I focus on supporting the craft makers by blogging, organising tastings, and retailing bars so that more people can learn to 'Taste. Better. Chocolate.' (my motto). I call chocolate the universal language that everyone understands. In the end, I'm a chocolate interpreter."
Co-founder at To'ak Chocolate /// Quito, Ecuador
"I grew up in a small valley in the Austrian alps, surrounded by organic & biodynamic farmers. At 15 I started my studies of graphic design and communications, and after graduation I wanted to better understand the world outside of Europe. So my passion for ancient Latin American cultures took me to Ecuador for a year, where I met my now-wife, and then met my business partner, Jerry.
During the years that followed, we came across all the incredible findings that have made To'ak what it is today— a passion- and value-driven project where we try to keep dreaming as big as possible, albeit starting smaller than most people would ever imagine. The biodiversity of our planet is in danger, and this includes our experience of natural flavors' complexity. At To'ak we believe that doing things differently will support and inspire change even beyond cacao & chocolate. Only a healthy eco-system can continue offering quality foods and a quality life for generations to come."
Founder of Macao Movement /// Amsterdam, Netherlands
"There is more to chocolate than just a bar of it." Malou figured this out for herself a few years ago while living in Costa Rica. "I picked up a cacao fruit on the side of the road, let the beans dry in my backyard, and a friend came by and spontaneously made chocolate out of it." Instantly, her eyes were opened to the fact that there is a method behind the madness of chocolate making.
This is when her chocolate & cacao business, Macao Movement, began. "I love to develop new products and concepts, to look for possibilities of improvement and find solutions to problems. I like my products to have a positive impact on people and the planet, and working with cacao is a great way to do this."
Founder of Moving Cocoa & Chocoa Organizer /// Utrecht, Netherlands
"I believe that sustainability, fairness and a living income is something that can only happen if we keep the supply chain short and transparent. When farmers receive a price, based on quality and the variety of that specific cacao, then they are more motivated to produce and keep it separate. Working together as partners with the cooperation, and trying to take away barriers for doing business, this is when we are really moving the market forward.
Currently, I'm working on cocoa quality and logistics and I want to be more involved in sourcing and trading. I organize Chocoa, a 5 day cocoa and chocolate event in Amsterdam. The experience I gain working together with producers, chocolate makers and suppliers around the world, help me to create new, relevant and exciting programs for Chocoa."
Chocolate Consultant /// London, England
"I officially fell in love with chocolate when I volunteered at La Iguana Chocolate— a beautiful family-run cocoa farm in the Costa Rican jungle— in 2013. I now spend my time making bean to bar chocolate at home, visiting cocoa farms and chocolate factories across the world, and judging international chocolate awards.
I also attend and partake in chocolate events in the UK and beyond, consulting clients in bean to bar chocolate making & product development, and giving workshops using Taste With Colour®: The Chocolate Tasting Flavour Map; a tool for identifying flavours in chocolate that I developed & launched in July 2017." Hazel's also passionate about connecting with other members of the industry and sharing their stories about craft chocolate through the power of social media.
Cacao Sourcer at Omnom Chocolate /// Reykjavik, Iceland
"I was first 'bit by the chocolate bug' when I was studying to become a pastry chef at the Culinary Institute of America. From there I jumped into craft chocolate and really fell in love with it. For me, the goal of craft chocolate is to translate the hard work producers are doing at origin to the customers. It's a difficult job convincing the public to pay more for higher quality chocolate when they've only known cheap, industrial chocolate. Being humble, respecting the source, and creating inviting and innovative ways of engaging the public are the best ways I have found to do it."
Social Media Consultant for Chocolate Businesses /// Italy
Sharon's is a well-known name in the chocolate world, and with good reason— her website "The Chocolate Journalist" is a hub for discussions on the ever-changing chocolate industry, as well as a space in which she shares her own well-researched articles about chocolate. Known also for her prominent Instagram page, Sharon's craft chocolate journey started back in 2013, while she was living in the US.
Her website and subsequent social media business are an expression of her love for both chocolate, and her love for community. Like most self-proclaimed chocoholics, she has no desire to ever make chocolate, but that certainly doesn't mean she'll ever stop obsessing over it with us.
Asia
Founder & Chocolate Maker at Chitra'm Craft Chocolate /// Coimbatore, Tamil Nadu, India
"There are few things in this world that have the all-encompassing power of chocolate. My passion for making chocolates started at Cornell University, where I was pursuing my master's degree in Food Science & Technology. After attending New York's largest chocolate festival, I had a strong realization that chocolate offers a unique opportunity to show off creativity through both taste and aesthetics.
From that moment, I specialized in chocolates and continued my studies in Belgium, before returning to India. In 2014 I launched my chocolaterie "Ganache For Da Chocoholics", a gourmet chocolaterie on a mission to create a chocolate that demonstrates the versatility of Indian produce. From there I launched a savory cocoa café named Infusions, and in mid-2018 we released the highly-awarded bean-to-bar brand, Chitra'm artisanal chocolates, in memory of my late mother."
Founder of Public Chocolatory /// Chuncheon, South Korea
Emily is part of the first wave of craft chocolate in Korea, a movement which started in earnest around 2013. Having been inspired by the stories of small-batch chocolate makers around the world, Emily moved herself to Wellington, New Zealand in 2014, where she worked with Wellington Chocolate Factory for about two years.
Once her training was complete, she left a piece of her heart in New Zealand and returned to Korea to open her own chocolate factory. In late 2016, Public Chocolatory was finally open to the Korean public, and yet another country began its chocolate education. These days Emily is working on expanding her knowledge of cacao production, experimenting with new origins, and looking into building direct trade relationships with the farmers whose cacao she depends upon.
Chief Chocolate Officer, Mirzam Chocolate /// Dubai, UAE
"I've had a lifelong obsession with chocolate, and 'obsession' might not be a strong enough word. I could never have imagined that I would be able to work in this industry, as it's so different from my training. So when I abandoned my previous work in strategy consulting to pursue chocolate, I believe the stars aligned to bring me and Mirzam together.
I'm looking forward to getting more involved in sustainability efforts in the future— in chocolate, but also in textile production and other farm-to-consumer industries that are starting to shift with the third wave of consumer understanding." As part of the founding team at Mirzam, Kathy has an insider's perspective on the different difficulties faced by a small scale chocolate business establishing itself in the Middle East, but she wouldn't have it any other way.
Chocolate & Cacao Exporter /// Hanoi, Vietnam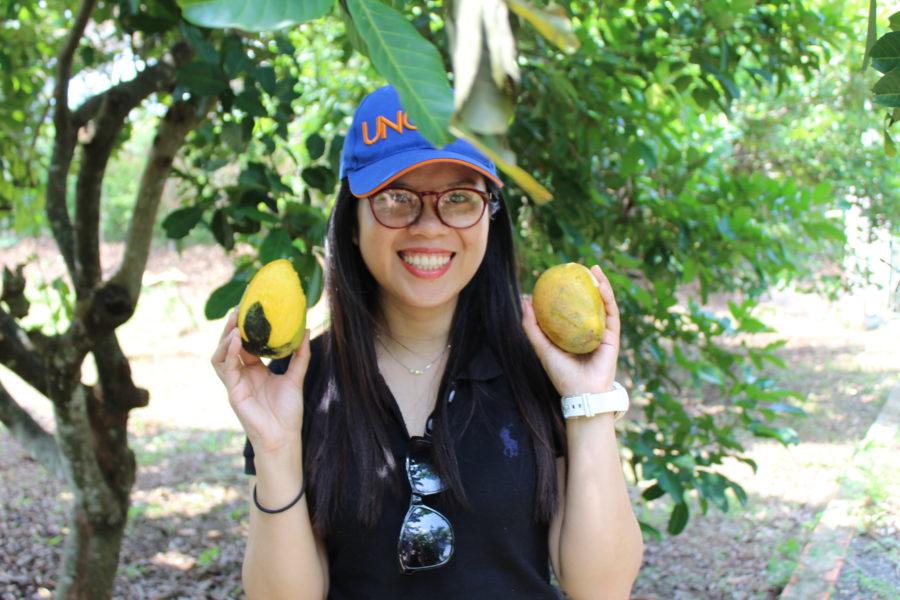 Ever since she was young, Linh has loved chocolate of all kinds. But it wasn't until she and Taka, her boss in Japan, met a local chocolate company that her cocoa journey began. Azzan had started making chocolate just a year before, building off of the team's experience in the coffee industry, and Linh greeted the invitation to work with their team as an opportunity to share Vietnamese cacao with the world. She quickly found that "the farmers didn't know how to use the cacao, so they just sold the raw beans."
Changing this became their main goal. At the moment, Azzan is working exclusively with Dak Lak cacao from the region around their farm, all grown by people from one of Vietnam's ethnic minorities. The company is making their own machinery, teaching farmers about fermentation, and crafting tree to bar chocolate that would make a young Linh beam with pride.
Founder of Fossa Chocolate /// Singapore
​"​I got interested in chocolate after visiting a cocoa plantation and learning that cacao is fermented. I'm always intrigued by fermentation, how different flavours can develop by just tweaking certain variables during fermentation. I love that chocolate is ​such ​a great medium to carry forth different flavours​,​ both in single origin dark chocolates and as in inclusions/ blends. Currently at Fossa we're working on a series of tea chocolate that will challenge the way people conventionally approach tea chocolates.​
We're seeking out more varied cacao with interesting flavours, and definitely more Asian beans which we're geographically closer to.​ There wasn't any market for craft chocolate in Singapore when we started, but we had fun creating flavours and working with beans we like. I guess when people see us having fun, they naturally want to taste the stuff we make.​"​
Co-founder of CACAODADA /// Seoul, South Korea
Yurim started working with chocolate back in 2010, while working part time at a chocolaterie near her university. Less than a year later, she met her now-husband & business partner, Hyungwon Yoon. The couple started making & selling bean to bar chocolate shortly thereafter, in 2012, and by the time they opened their shop in 2016 they were exclusively using their own craft chocolate. "Right now we're working on a new origin, but we're still in the testing phase.
​Our goal is to make chocolate more accessible to Koreans, by offering it in a variety of different sizes and forms. Korea's current chocolate market is dominated by the monotonous taste of supermarket chocolates and celebratory bonbons. So CACAODADA is working to showcase various flavor profiles of chocolate, and teach people where chocolate comes from. People here know the taste of chocolate, but they still don't know the taste of cacao." (Translated from Korean.)
Co-founder of Cacao Culture Philippines /// Davao City, Philippines
"We grew up drinking Tablea Hot Chocolate but I was never exposed to the agricultural side of chocolate since we grew up in the city. When my husband and I moved to Davao City, the Cacao capital of the Philippines, we fell in love with the agricultural side of cacao and decided to dive into it. We want Cacao Culture Farms to become the source of high quality cacao based products. By setting this lofty goal, we hope to provide more employment and uplift the lives of the people in our community. We are currently developing chocolates for the growing vegan market in the Philippines and also developing cacao based cosmetics."
Founder of The Chocolate Club Hong Kong /// Hong Kong
"My relationship with chocolate started when I was working as a Product Developer for a commercial chocolate brand called 'Awfully Chocolate'. During my research, I came across a TV show about the founder of Willie's Cacao, explaining how chocolate is made from tree to bar. This story and his passion fascinated me. To explore the fine chocolate world further, I flew to London to attend the IICCT course for chocolate appreciation. Just a short while later, in 2013, I founded The Chocolate Club HK.
Our vision is to teach chocolate appreciation to the masses and to import a carefully curated selection of artisanal chocolate brands, because I believe chocolate is a medium for both connecting people & sharing happiness. We hope to share our knowledge and passion about chocolate to the chocolate lovers in Asia."
Africa
Co-founder of Kokoa Kamili /// Kilombero Valley, Tanzania
"I'm one of the two founders of Kokoa Kamili. We're based in the Kilombero Valley in central Tanzania where work with a few thousand smallholder cocoa farmers. We've spent the last five years trying to ensure that Tanzania is on the map for specialty cocoa, and that the farmers we work with are able to see the benefits of being able to access better markets for their hard work. I hope to see the craft chocolate market continue to grow, and for some of the larger chocolate makers start to take heed of the trends that the bean to bar market is on the forefront of and to put more care into where they get their beans from!"
Chocolate Maker at Thirty Six Foods Nigeria /// Surulere Lagos Nigeria
"Growing up in Nigeria, I never knew what cocoa was used for. I knew chocolate, but I only knew it was imported. I've worked since I was sixteen, always doing different jobs, including as a cleaner in a cocoa processing plant and a cook in a Chinese restaurant in Lagos. This last job is how I met my mentor and the man I now consider my dad. He's one of the founders of Thirty Six Foods, and invited me to apply for a job in production.
I wasn't sure what to expect, but I wanted to try, and so I became one of the first employees of the new company. I knew nothing about making chocolate, but our founders have taught me the full process. I'm very proud that we can make chocolate in Nigeria, using Nigerian cocoa from bean to bar, and that people like our chocolate. I like sweet things, so my favourite flavour is actually the white chocolate."
Oceania
Founder & Curator of The Chocolate Bar /// Wellington, New Zealand
"I came to craft chocolate via the world of craft beer. I worked in real ale pubs in England from the age of 17, and when I came to Wellington in 2012 I started managing a local craft beer bar. Not long after arriving here I met the guys from Wellington Chocolate Factory, and soon became fascinated by the world of craft chocolate. I had stopped drinking at this point and chocolate had become my number one treat.
I got more and more obsessed with learning about chocolate, while at the same time being frustrated about how little good stuff I could get hold of in New Zealand. Add to that a strong desire to stop pouring pints, and sooner or later I had the light bulb moment to start The Chocolate Bar. I've never looked back."
Community Builder at Miss_Chocoholic_NZ /// Auckland, New Zealand
"Chocolate has always been my obsession. 'Chocolate' is the word that immediately jumps out at me on any menu - I never go past it. I don't drink coffee, so I had to rely on hot chocolates to hit the spot, which they didn't for a long time… until I started finding good ones!" Sarah's story is that of many of us; chocolate was always a part of her life, until it became an integral part of her narrative, how she defines herself. Her first craft chocolate experience was at Wellington Chocolate Factory, where she discovered both the chocolate and the human story behind it.
"I love it when you meet someone so incredibly passionate about what they do that it becomes contagious... [chocolate] is about the people it brings together, including the people back at the roots of where the cacao is grown." She goes on to reveal how every passionate person in the chocolate industry is improving the industry with the means at their disposal. "People really are making a difference. And consumers can. too."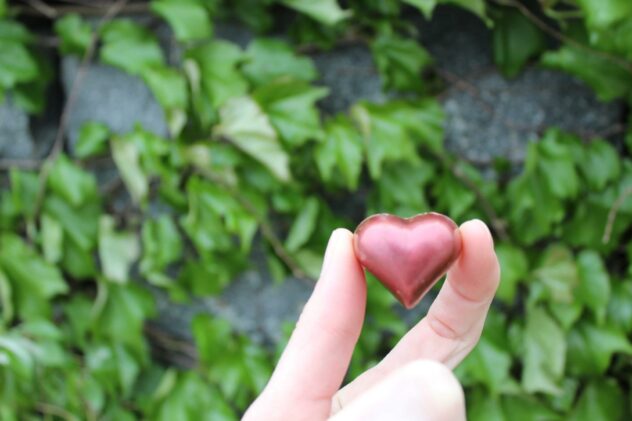 This was by all accounts an exhausting experience.
Juggling various pieces of a few dozen people's identities was a constant game of changing time zones. The original publication date in May 2018 was pushed back 3 times. But still, I decided to republish the article because I wanted to finalize it in a way that felt in-line with the current state of specialty chocolate & cacao. And voila! The final version of Millennials in Chocolate is finished, featuring 35 wonderful young people doing big things. You've seen their names & precious thoughts above, and I cannot possibly thank them enough for their contributions.
Mere words cannot express how inspired I've been by my chats, both short and very long, with all of the people featured here. As you might guess, this is by no means an exhaustive list of young people in chocolate. But as the industry continues to grow and the next generation of chocolate people comes of age, I hope that our stories can help them shape their own places in the industry.
But above all, I hope that the next generation's positive impact extends even further than ours has.
How did YOU get started in chocolate and cacao?
---
If you found these stories inspiring, please pin this article so that others can, too!