Cooler weather tends to have you seeking something warm, comforting, and filling. And as we all know, hot chocolate is basically the equivalent of a cozy blanket and hygge in a cup.
If you're having trouble picking between a hot chocolate or a hot cocoa, then allow me to share with you the best hot chocolate and hot cocoa recipes that you'll ever lay eyes on. From classic comforts to innovative infusions, these recipes are your ticket to a warming wonderland of chocolaty goodness.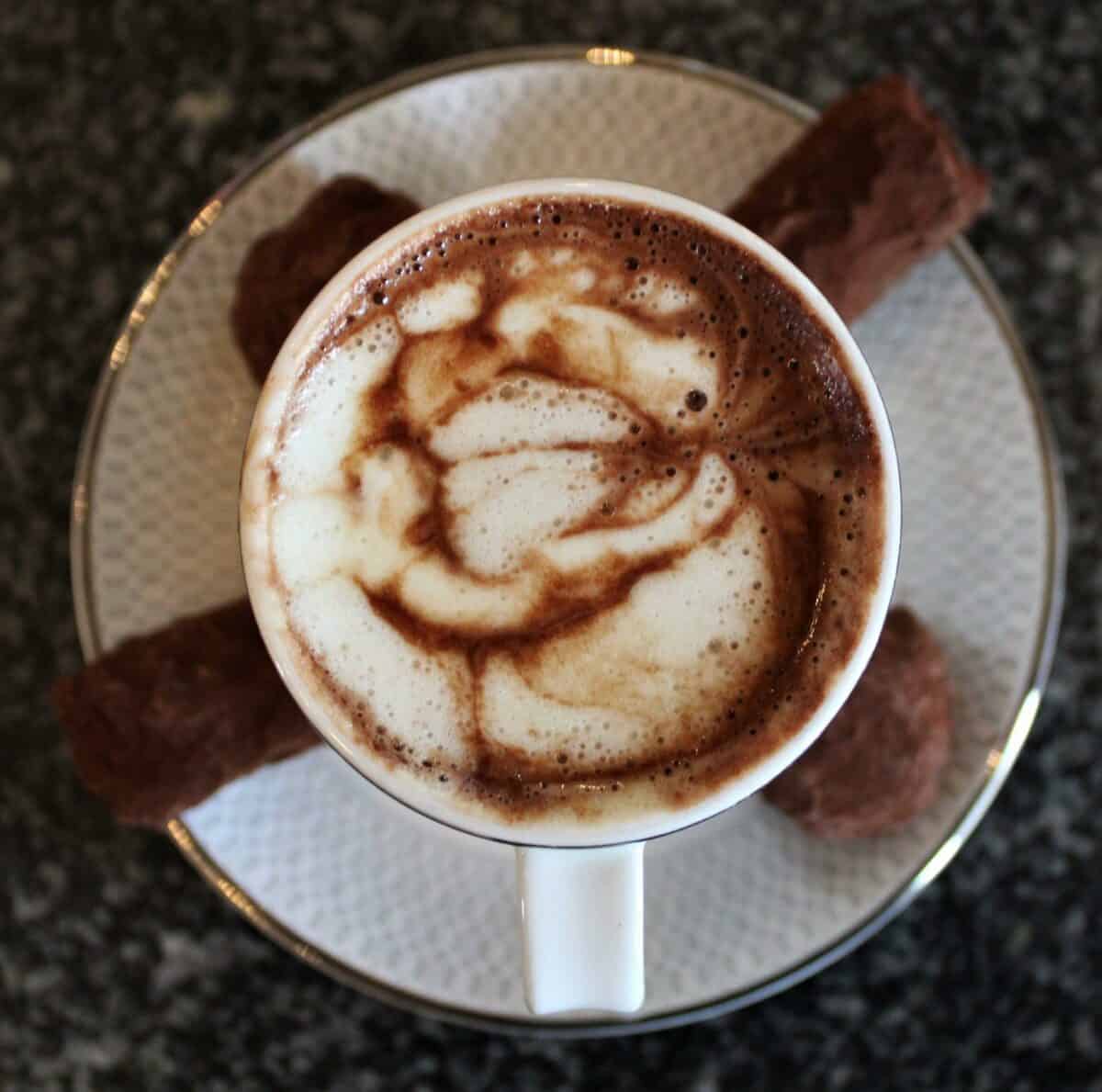 Jump to:
Classic Hot Chocolate Recipes
French Hot Chocolate
Why not do as the Parisians do and take a break from work to sip on a velvety French hot chocolate? Imagine an afternoon with a thick, gloriously rich mug of drinking chocolate, like liquid velvet.
Make sure to use high-quality chocolate, too, as this recipe grabs its distinct flavor and consistency from melted chocolate, whole milk, and heavy cream with optional sugar and a splash of vanilla extract. It's a true chocolate classic to take a break with.
2-Ingredient Homemade Hot Chocolate
This warm, comforting, and timeless homemade hot chocolate recipe is just as easy to whip up as it sounds. Chocolate and milk are the only two ingredients you'll need in this classic winter beverage.
Best of all? This recipe primarily uses whole foods, meaning real ingredients, to make the beloved drink. It's the perfect blank canvas for marshmallows or whipped cream, especially a rich chocolate whipped cream.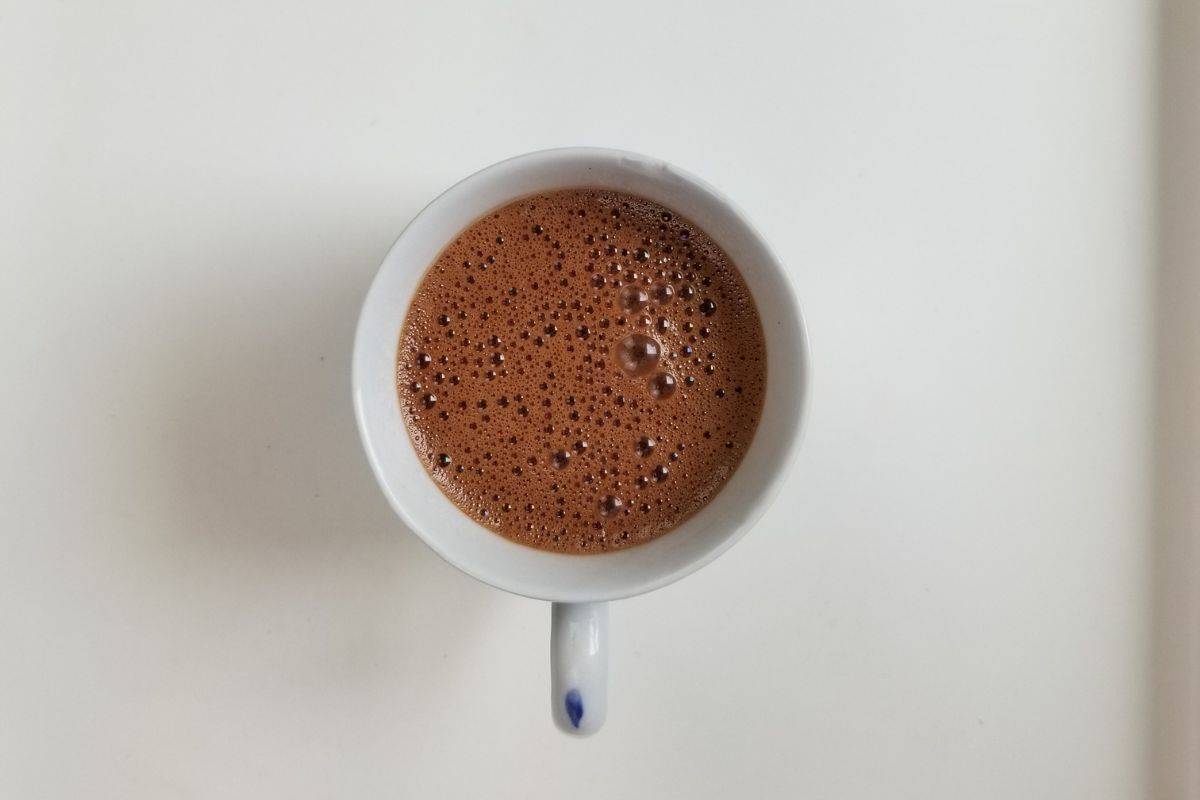 White Hot Chocolate
This delicious recipe is a traditional hot chocolate made sweeter by swapping the dark chocolate for white chocolate, along with milk and vanilla extract. Now some of us may find a cup of white chocolate to be too sweet, but just a pinch of salt can help balance out that sweetness.
It's then topped off with whipped cream and marshmallows for a cozy cup of comfort during the holidays.
Luxury Hot Chocolate
If there's one drink that can wrap you in a comforting chocolatey embrace, it's this luxurious homemade hot chocolate recipe. This hot chocolate is exactly as it sounds - indulgent, velvety, thick, smooth, and a decadent treat.
It's made with melted chocolate, cocoa powder, milk, heavy cream, and as much sugar or simple syrup as you need. If I had to describe it, I'd say it tastes like a liquid ganache, with one sip taking you to chocolate nirvana.
Mexican Hot Chocolate
Did you know the first-ever hot chocolate recipe hails from modern-day Mexico? And while it's a pretty far cry from the comforting beverage we know and love today, it's still generally made starting with a bitter ground cacao paste.
But as with old things comes something anew, and this recipe is a fine example of that, as it evolved into a rich and modern Aztec-inspired hot beverage, using a touch of *optional* cinnamon and chili powder for that bold and warming kick.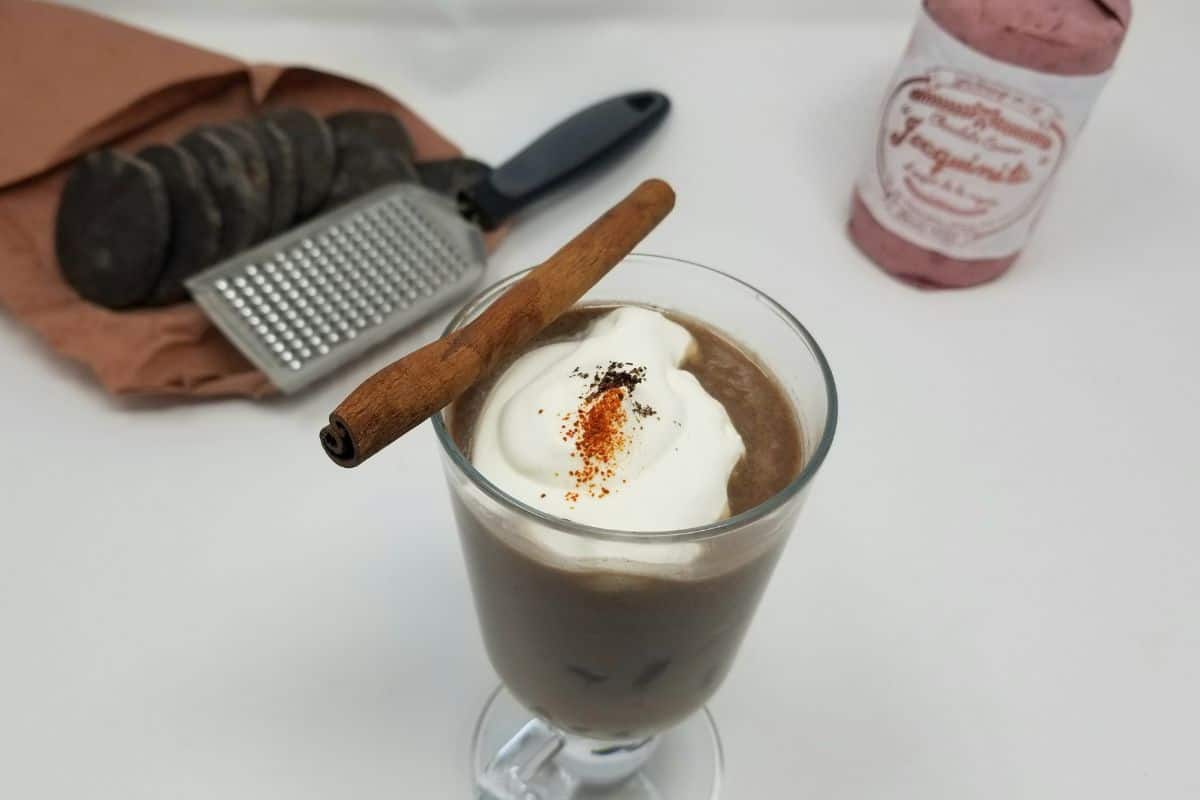 Flavored Hot Chocolate Recipes
Salted Caramel Hot Chocolate
Try your hand at whipping up this delicious hot chocolate fusion of sweet and salty! It's a great way to enjoy sweet caramel and flecks of flaky sea salt with a full-flavored hot chocolate,a combination that makes for a dreamy experience.
The combination of caramel sauce swirled into hot milk creates a decadent hot chocolate with hints of butterscotch. Try keeping most of the salted caramel at the bottom of your mug and drinking everything through a straw, so you can vary the sweetness in every sip.
Nutella Hot Chocolate
Another kid-friendly classic I just couldn't leave off the list is this delicious Nutella hot chocolate, a creamy and hazelnut-infused delight. It's a rich and quite sweet concoction that combines two beloved flavors - chocolate and nutella.
This recipe is also easy to make, with no added sugar piling on to the cocoa, letting the flavors shine through. It's just like sipping a chocolate hazelnut treat by the fireplace.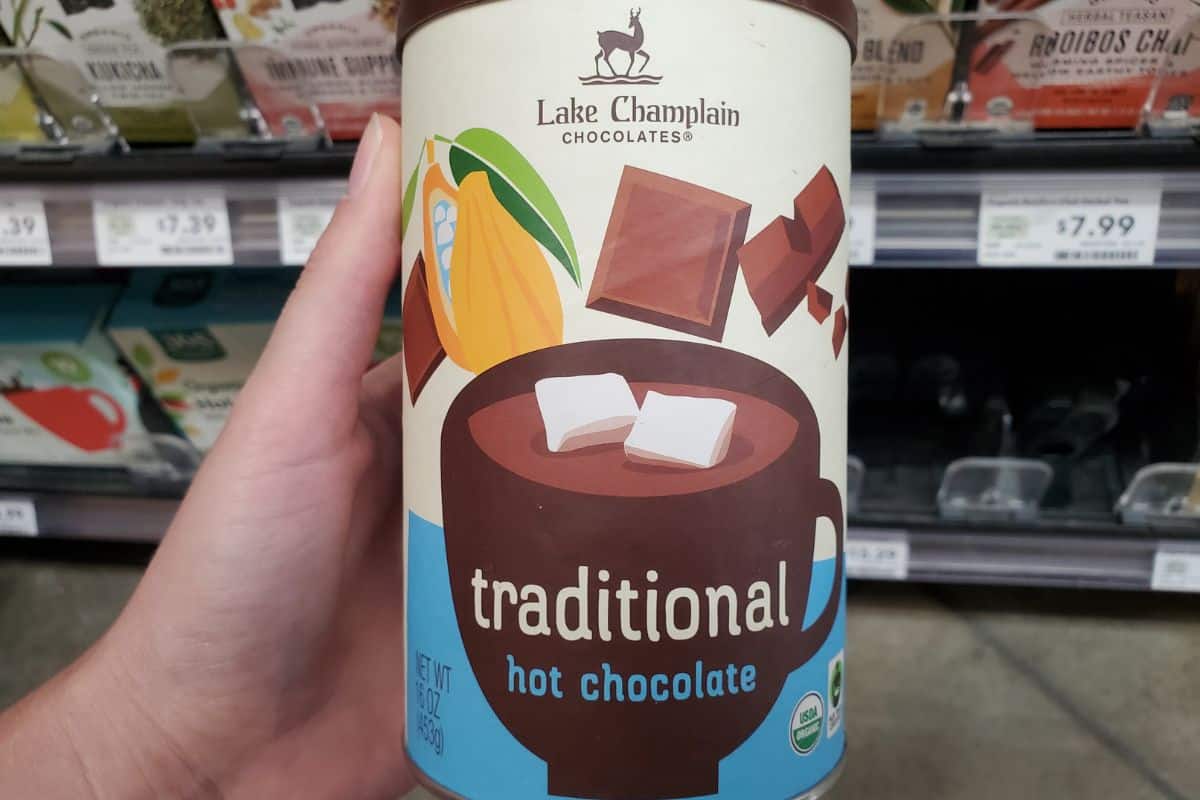 Peanut Butter Hot Chocolate
Thousands of combinations of inclusions can be used to make an amazing, unique cup of hot chocolate. In this case, the classic delight we're adding is peanut butter, which makes for a comforting treat that makes it easier than ever to indulge in a rich vegan hot cocoa.
Combine the nuttiness of peanut butter with a rich chocolate bar and a bit of cocoa powder in this thich hot chocolate recipe. Then balance out the flavors with a touch of sugar, salt, and vanilla for a truly warming drink.
Peppermint Hot Chocolate
If you want a minty and creamy cocoa, then 'tis the season for a peppermint hot chocolate. Experience the nostalgic sophistication of peppermint combined with chocolatey goodness and a hint of minty freshness.
Mint is one of the most popular add-ins for hot chocolate, making your cup fragrant and soothing without being overwhelming. It's like a warm, minty hug for your taste buds.
Matcha White Hot Chocolate
Do you want an even more unique twist to your homemade hot chocolate recipe? Making this Matcha White Hot Chocolate will be just right down your alley then. It combines the earthy flavors of matcha tea with the creaminess of white chocolate. The matcha powder balances out the sweetness of the white chocolate using its grassy, earthy, umami notes. A perfect winter scene in a cup that's sure to put you in the holiday spirit.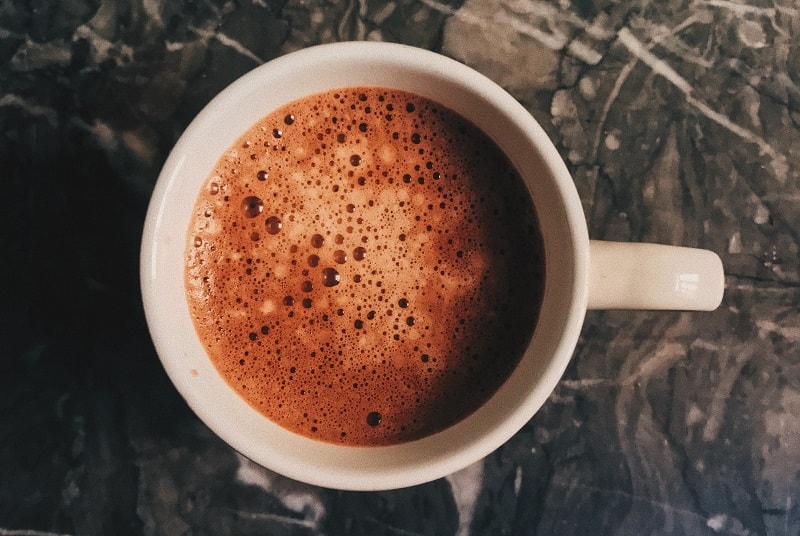 Healthy Hot Chocolate Recipes
Protein Hot Chocolate
If looking for a warm and comforting drink, why not go and grab that cup of hot chocolate you've always wanted, the elixir of warmth and happiness for cold days, but this time with a nutritious twist.
This creamy protein hot chocolate even comes together in just 5 minutes. It's such an easy hot chocolate that you can make it in one cup, customizing it to use milk, white, dark, or ruby chocolate.
Collagen Hot Cocoa
This is a decadent & protein-rich hot cocoa recipe, with adjustable flavor ideas in the post. It's made with just a few ingredients, to make it easier than ever to swap your morning coffee for a skin-clearing healthy hot cocoa.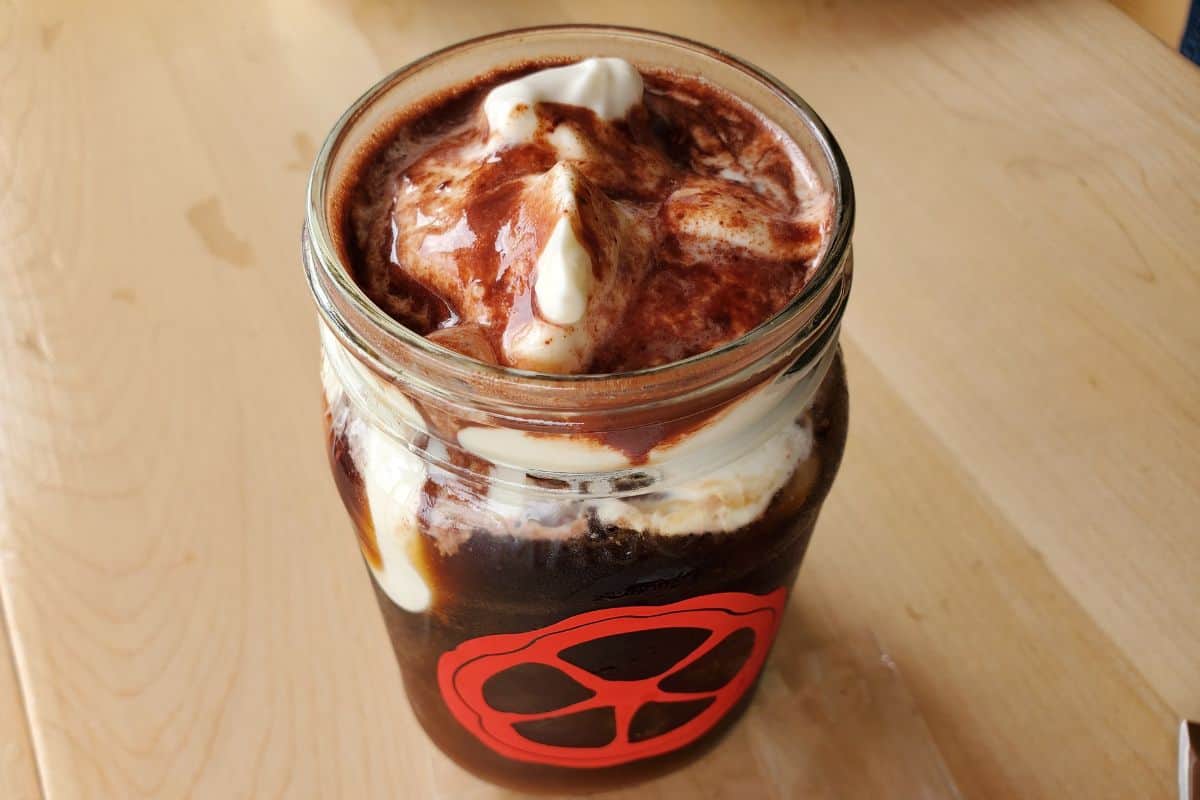 Dessert Hot Chocolates
S'mores Hot Chocolate
My inner child was absolutely brimming with joy upon seeing this recipe, that I believe needs no introduction. Even in the dead of winter, you can bring back the nostalgic flavors of a campfire favorite with this s'mores hot chocolate recipe.
It's a creamy and sweet hot chocolate with a delicious graham cracker crumb rim and toasty marshmallows on top. This recipe is also a hge step up from the hot chocolate packets of our youth, as it's like sipping directly on a gooey, chocolatey marshmallow treat.
Cinnamon Roll Hot Chocolate
You can easily capture the essence of a freshly-baked cinnamon roll in a cup with this delicious cinnamon roll hot chocolate. With a deep chocolate flavor, hints of cinnamon, and a subtle saltiness, it's like the coziness of Christmas morning packed into one mug.
It's also like a thick, luscious cinnamon roll for those who love the taste, but don't want to take the time to bake any.
Spiced Pecan Hot Chocolate
You can savor the taste of autumn at any time of year with this spiced pecan hot chocolate. It's best made in a large batch, with delicious toasted pecans, pumpkin spice notes, and the distinctive sweetness of maple syrup. Think of it like a sip of maple pecan pie in a warm cup.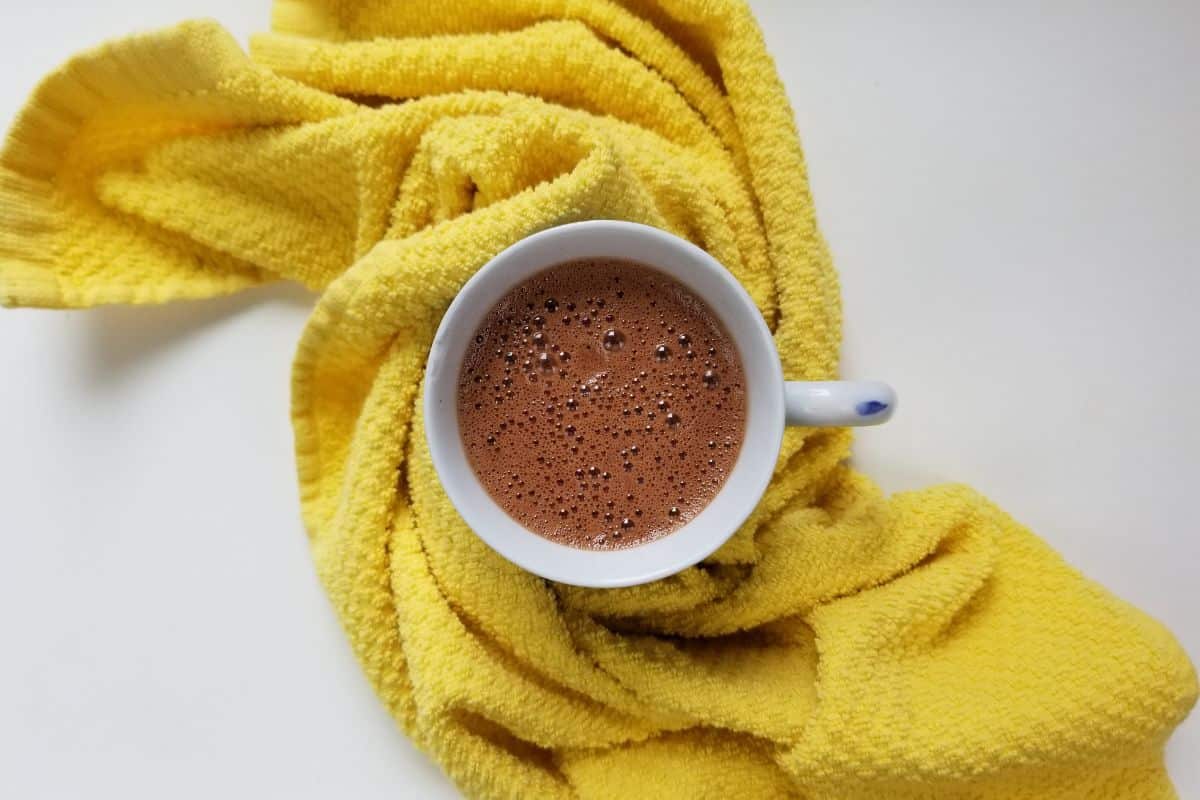 Spiked Hot Chocolate Recipes
Irish Cream Hot Chocolate
Put a dash of Irish cheer in your hot cocoa with this Irish cream hot chocolate. If you've never tippled with alcohol in your cocoa, cream-based liqueurs like Bailey's, chocolate liqueur, or coconut cream tend to blend the best.
Just top a rich and decadent hot chocolate drink of your choosing with an ounce or two of smooth Irish cream, or follow the recipe below. Velvety and laced with a hint of whiskey, it's an adult twist on a classic.
Bourbon Spiked Hot Chocolate
If you want a boozy twist on a winter classic, then bourbon-spiked hot chocolate is the recipe you'll wanna add to your lineup. You can warm up on a chilly day with the bold flavors of your favorite bourbon, and if that's not a hot chocolate worthy of the season, then I don't know what is.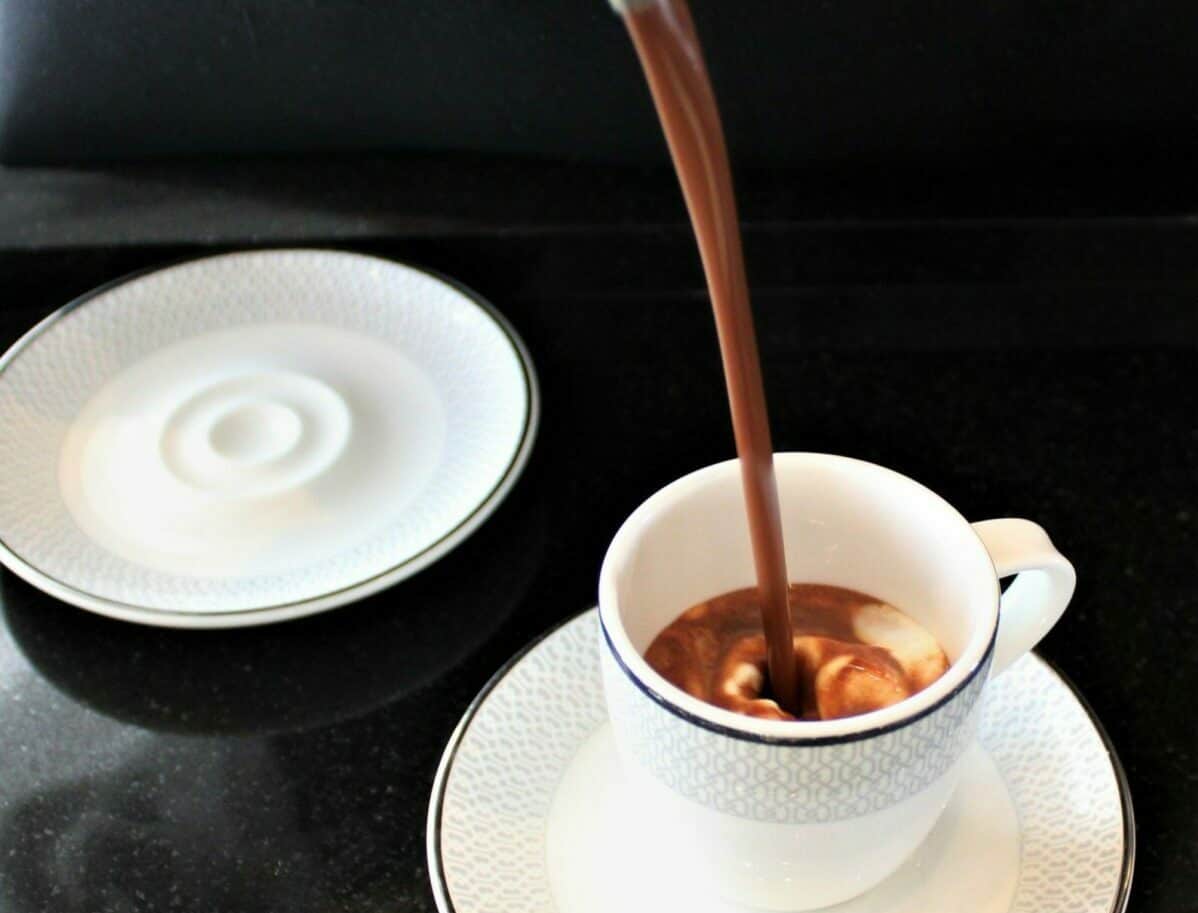 Fruity Hot Chocolate Recipes
Orange Hot Chocolate
Orange hot chocolate is arguably a winter classic, and the perfect beverage for those whose Christmas isn't complete without a Terry's Chocolate Orange. Instead, add a burst of citrusy goodness to your usual hot cocoa regimen.
This orange and chocolate combination is a velvety sip of dessert heaven, and a delightful 'twist' on the usual. The zesty addition to a warm chocolate delight makes this drink extra irresistible.
Creamy Coconut Hot Chocolate
You can indulge in tropical goodness by sipping on this dreamy creamy coconut hot chocolate. It's a smooth and nutty delight that transports you to coconut paradise. This hot chocolate recipe is for true chocolate lovers, and vegan-friently to boot!
Simply blend rich dark chocolate with the tropical charm of coconut and real vanilla in this creamy coconut cocoa, and voila, you've just added a tropical twist to a winter classic.