Podcast: Play in new window | Download
"Every single craft chocolate maker in the United States could say 'we want to buy cocoa from Ghana and [the] Ivory Coast,' and it would be like the tiniest droplet in the humongous ocean that is cocoa in West Africa."

-Dr. Kristy Leissle, Author of COCOA
A series of articles published a half decade ago, at the end of 2014, sparked a series of half-jokes and serious questions about the world's cacao supply— namely, will it taper off and disappear by 2050? It seems unlikely that cocoa could go extinct in thirty years. But I wanted to explore the idea which sparked this cocoa frenzy, and caused more cacao to be planted than you can even imagine.
What are the factors which could cause a chocopocalypse, and how are we dealing with them now? Do these factors vary by region, or are Asian cacao and African cacao existing on separate planes? To find some answers to these questions, I spoke with a cocoa researcher, a chocolate maker, and a cacao conservationist. Today's episode (the last of Season 2!) asks how we can avoid the end of chocolate as we know it, or if we even can.
To read an article related to this episode, click here.
Topics We Cover
the problems faced by farmers in major cocoa-cultivating regions of Africa, Asia, and the Americas
how cocoa quality has improved over the last half decade
what the current cacao market looks like, and what this could mean for farmers
the effects of climate change upon cocoa farms around the world
how & which prices drive farmers to plant or destroy cacao trees
the problems we seem to think craft chocolate could solve
Show Timeline
0:00-4:55~ Episode introduction to cacao growing regions and the atmosphere on a cacao farm, as well as the potential downfalls of cacao as a species.
4:55-15:10~ The increased quality of cacao from the Americas in recent years, and the meager returns for farmers. (Jan Schubert)
15:10-29:40~ Stories other people want to tell about African cocoa, how craft chocolate has affected West African farmers, and what effects climate change has already brought about on Ghanaian cocoa farms. (Kristy Leissle)
29:40-41:00~ How compound chocolate has both fed & stalled Asian chocolate consumption, and what the future of Asian cacao cultivation hinges upon. (Wilfred Ng)
41:00-43:09~ Final words on the future of cocoa cultivation around the world, and the one factor which could make all the difference. Also, the end of the episode.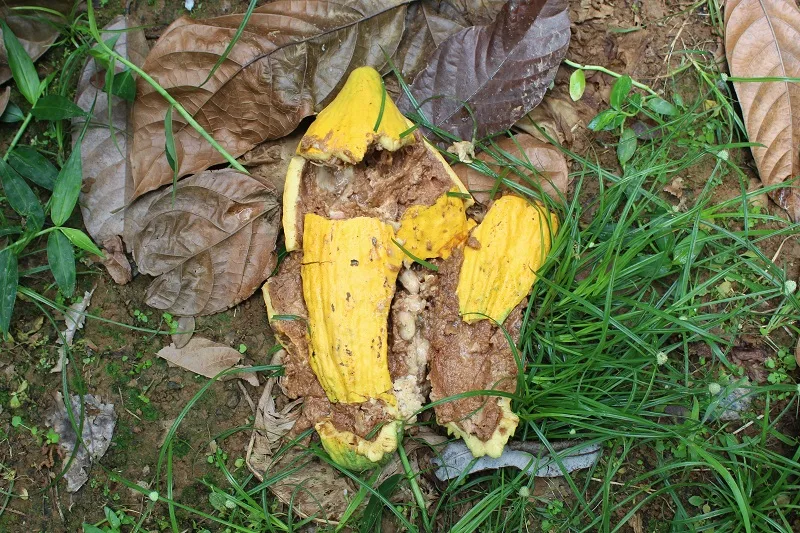 More About Our Guests
Dr. Kristy Leissle: Ghana-based cocoa researcher, and Lecturer in the Global Studies department at the University of Washington-Bothell, Kristy Leissle is also the author of the book COCOA. Check out her Website, Instagram, and book.
Jan Schubert: Conservation Cacao Leader for Amsterdam-born Original Beans Chocolate's conservation projects in Latin America. Check out Original Beans' Facebook, Instagram, and Website.
Wilfred Ng: Cacao Sourcer & Owner of Benn's Ethicoa, a bean to bar chocolate maker in Selangor, Malaysia. Check out Benn's Facebook, Instagram, and Website.
Further Reading
Connect With Chocolate On The Road
On Instagram: @chocolateontheroad
On Facebook: @chocolateontheroad
Show music is Roadtrip by Phil Reavis, and our transition music is We're Gonna Be Around by People Like Us & Multiple songs by Lobo Loco.