Podcast: Play in new window | Download
"The first reaction of Myanmar people— now it's changing, very slowly, but it's changing— their first reaction [to his chocolate] is 'it's made in Myanmar; it's not good.'"

-Jean-Yves Branchard, Founder of Ananda Chocolate
Myanmar is much more closely associated with ancient temples and civil war than burgeoning agriculture and tourism, yet both of the latter are on the rise in the country. And for those not yet aware, Myanmar also grows an increasing amount of cacao, all of which is processed into value-added chocolate, totaling near one ton a month. Each ingredient— almost all organically, locally grown— is carefully sourced by a small team led by long-term expat Jean-Yves Branchard.
The towering Frenchman is a pioneer in the Burmese cacao scene, having brought over a dozen varietals of cacao to Myanmar in the early 2000's. But why has it taken you so long to hear of chocolate made in Myanmar? Well, almost none of this tree-to-bar Burmese chocolate is available outside of the country. But you'll have to listen in on our conversation to find out why.
To read an article on cacao & chocolate in neighboring Thailand, click here.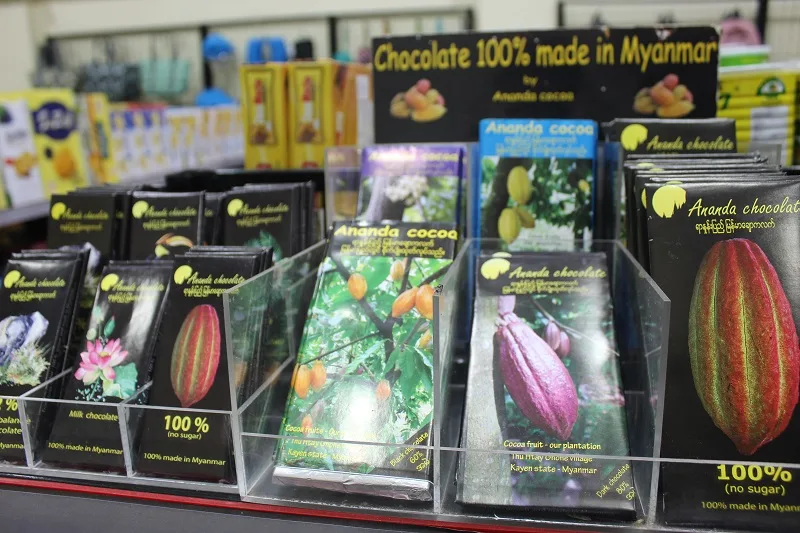 Topics We Cover
how & why Jean-Yves brought cacao to Myanmar
the family business's dangerous turn to cocoa
various social & environmental factors which have stopped and stalled Ananda Chocolate productions for years at a time
current & past historical events in Myanmar which have affected the agricultural and tourism industries
problems with growing cacao in Myanmar, or rather, transporting cacao in Myanmar
the culture of chocolate already in Myanmar (or rather, lack thereof)
what chocolates Burmese people enjoy most
Show Timeline
0:00-1:40~ Country & contextual introduction to Burmese culture
1:40-3:45~ Background on Jean-Yves and how he came to start a cacao project in Myanmar over 15 years ago
3:45-14:00~ Diving into how cacao was brought to Myanmar in earnest, and the farming project was repeatedly started & stopped by various external factors
14:00-22:00~ Jean-Yves on building a chocolate factory in the jungle, and teaching locals to appreciate the unique flavors which can come out of their country
22:00-25:00~ Tasting Ananda Chocolate with local Burmese people
25:00-30:15~ Future expansion of Ananda, and a different perspective on Myanmar as a tourist destination
30:15-31:58~ Final thoughts on the Burmese chocolate scene, & the end of the episode.
More About Our Guests
Jean-Yves Branchard: cacao farmer & founder of Ananda Cocoa & Coffee, a tree-to-bar chocolate company based in Yangon, Myanmar. Check out Ananda's Facebook to stay updated on where to buy their chocolates across Myanmar.
Dustin Main: writer & photographer at DustinMain.Com, a blog specializing in Myanmar travel content & photography. Check out Dustin's beautiful photography and helpful travel tips on his Instagram, Facebook, and Website.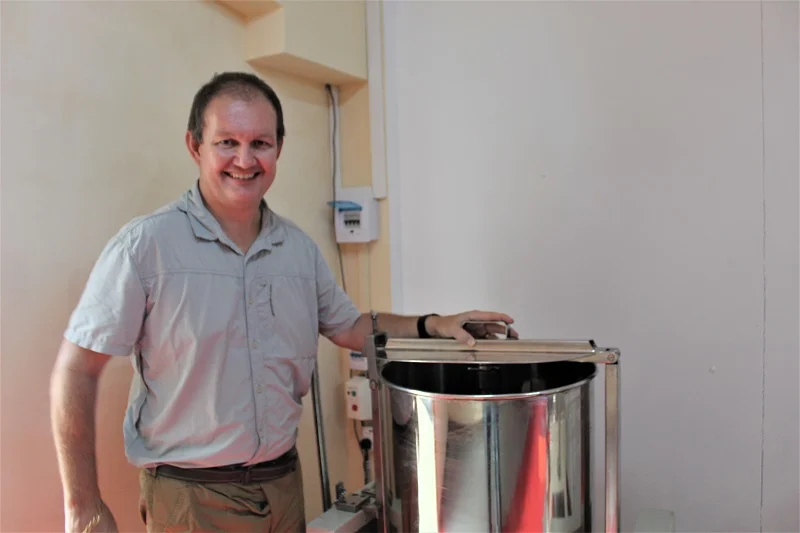 Further Reading
Connect With Chocolate On The Road
On Instagram: @chocolateontheroad
On Facebook: @chocolateontheroad
Show music is Roadtrip by Phil Reavis, and our transition music is We're Gonna Be Around by People Like Us.