In my opinion, the short answer to this question of backpackers in Cuba is "not quite."
The Single-Traveler Tax
On the island, they still shuffle through the same dozen or so "tourist favorites" that every musician knows by heart, and literally everybody has a CD they want to sell you for $10CUC. In this regard, they are beyond pumped for visitors. And as you could see from a quick Google search, it is very possible to backpack through Cuba, and I have myself done it. But (there's always a but)— it is a more expensive backpacking venture than others, and your budget is distributed in very different ways.
There are also some other factors that make solo travel through Cuba harder than in other countries, the most striking being the dearth of hostels and volunteer opportunities traditionally relied-upon by backpackers, who are often traveling alone. I call this lack of availability the Single Traveler Tax, and it's most strongly felt in countries which lack infrastructure for backpackers. It is also much harder to get by without any Spanish language skills, unless you're willing to fork over some cash for a local guide.
The cheapest option for sleeping arrangements is to stay in casas particulares, and while there is a vague possibility that during low season you could find a room for $15CUC a night for two people, the odds are slim, especially if you are making arrangements from outside of the country. A more realistic price is $20-25CUC, or even $30CUC if there are more than two beds. I go more in-depth about casas and playing the bargaining game here, but for now, suffice it to say that there are two very strikingly different economic infrastructures in the country.
You can live and spend on both sides to an extent, but you may face some animosity. Also, those hosts whom your casa calls for you in the next town? They send a $5CUC kickback to your casa owner, so if you're penny-pinching or don't really like your current host, look for a casa recommendation online and call to bargain, especially feasible in low season with even the most basic Spanish skills. If you like your current host, however, you're both helping them and getting what's probably a great host in your next town.
It's Hard to (Legally) Have a Friend in Cuba
At this time, Cubans are simply very focused on getting money from tourists, rather than gaining stories or knowledge. This is partly because that's generally the type of visitors they meet— when Cuban culture comes together with more American, Canadian, or European cultures, they're just not as interested in each other's daily lives. This is not unique to Cuba, but it is a characteristic.
Vacationers flock to the beaches, and backpackers are simply tourists whose luggage is carried in a different bag.
The concept of backpacking hasn't arrived to the communist country yet, so neither the infrastructure nor the understanding of the differing ideals is there. For example, it's illegal to stay in the house of a random Cuban. You either have to provide officials with very extensive proof that they are a close friend or they have to have a license and be renting you a room in their house. This raises your housing budget, even if you travel with a friend, like I did.
But Cuban Friends Are Easy to Make
On the other hand, the cost of doing most activities is relatively inexpensive and very easy to find. You may even meet some locals who either take you around for free, or who offer to guide/drive you for a fraction of the price of the official government tours. This would be what most would dub a "side hustle," and every Cuban has one (or four or five). If they can't help you find it, I'm sure one of their friends or relatives can. And for the most part, unlike the majority of the government tours, you will have a stupendous time.
Those people chose to be semi-tour guides rather than sell fake cigars or trinkets because they have something to share about their beautiful country & its rich culture, and a lot to say about the city in which they grew up. This is the stuff backpackers appreciate and is often the reason they visit a country, so keep an eye out for this and make a point to seek it out. It also helps keep money directly in the hands of the people rather than the regime. The same goes for locals finding you a room or some food.
But trust your instincts, because in bigger cities there are some people who's only goal is to get at your money. The food they help you find will almost always be much more expensive than what they themselves eat since they use the local currency and you'll be paying in CUC (equal to USD, 1-to-1). Occasionally, they'll even insist on dining with you, or the restaurant will charge you for their meal. We avoided restaurants 95% of the time, and therefore did not run into this scam, but I was warned of it several times.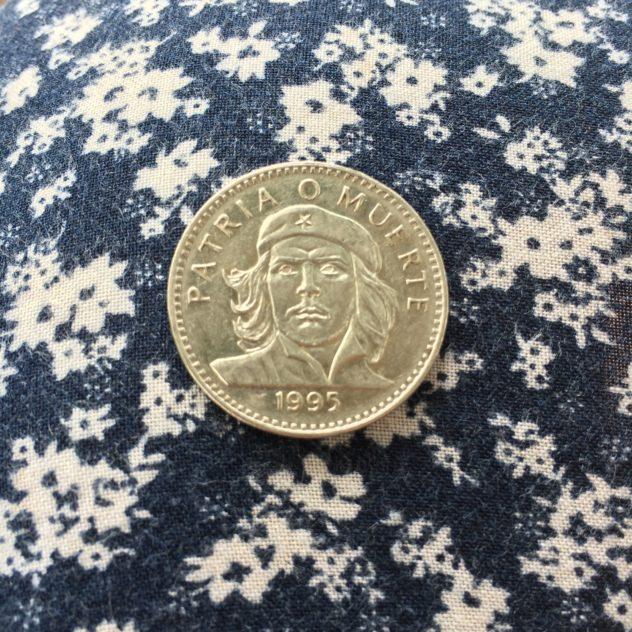 To say that Cuba is complicated is an understatement. You can eat in the local currency and spend less than $2CUC a day if you're fine with the same meals and commonly low quality. You can also travel on the local buses for mere pennies an hour, as long as you have very little luggage, a lot of time & patience for unguarded resentment, and high level Spanish skills. Otherwise you'll be riding the Viazul buses, which will get you across the entire country for $78CUC in 22 hours. Taxis are quite expensive, too.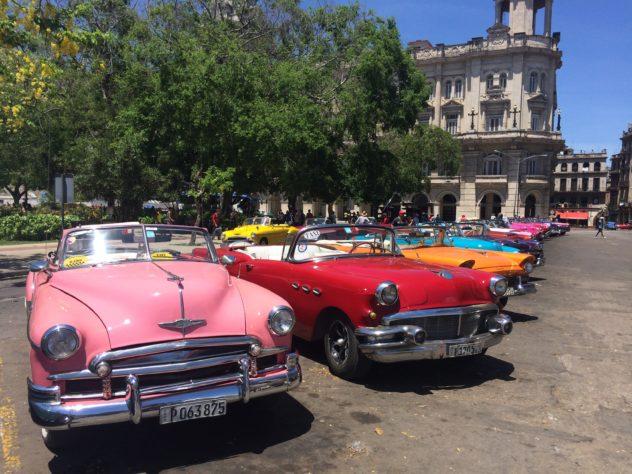 Beyond their dual economy, Cubans have so much desire to go see the world that there's a resentment and need for money that makes it hard to concentrate on trying to get to know these passers-by who seem to have, and by all means do have, so very much more than them. I think that in a decade or two, once there's more money flowing all around the island and people hopefully have more fiduciary freedom, Cuba will be ready for backpackers to settle in and explore everything. But they're not there yet.
So by all means, please haul your bag on your bag, but add a bit more green to your wallet and patience to your mindset, because Cuba is a challenge and she is prepared for you to fall so very far in love with her.
---
If you found this insight interesting, please pin it so that others can, too!
Have you ever visited Cuba, or another country that you felt wasn't quite ready for backpackers?