Most of my trip planning routine is making lists and executing them, and this was especially true when planning my 3 week Cuba itinerary. I placed a focus on what to bring & where to go within the country, then getting more specific.
I actually ended up going to Cuba for a couple of weeks longer, but I wouldn't recommend doing so in the middle of summer. Just the process of extending your visa is painful enough. Compiling a Cuba packing list is the first step. Compiling the stuff is usually trickier.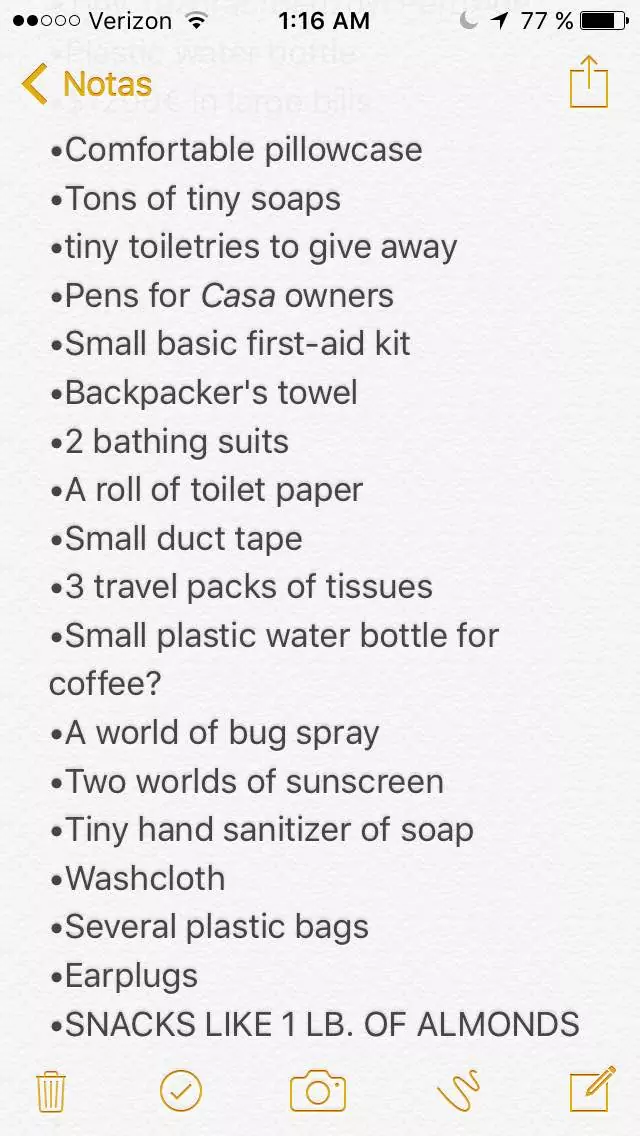 Packing For Cuba
When planning my Cuba itinerary, I couldn't find many resources online. Despite searching in both English and Spanish, there were limited results. But as always, to the best of my ability I researched what dishes I might want to try from the region, where I want to go and when, as well as where to stay in each city. I chose such places while considering the events happening around that time.
For example, in Belize their National Chocolate Festival falls in the same time frame as when I'll be there, so I'm attending it, and in Cuba I'm went to the island's Carnaval-like Festival de Santiago de Cuba. Had I not looked up what's going on in the area beforehand, I'd have likely regretted missing out on this stuff when I heard about it after the fact.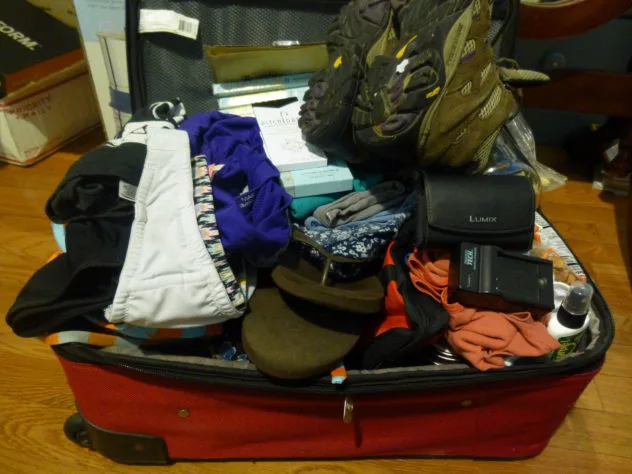 In addition, a budget must be made and hopefully stuck to, though I have learned that you should always add in some miscellaneous money just in case you run into the unexpected. My Cuba budget for one person for nearly six weeks is about $1750 in euros, plus what I spent on airfare. I ended up spending about $1500 out of fear of running out of money.
So to review, before you go somewhere, the most important things to figure out are:
Flights/Boats/Rides to get there & a place to stay in each location.
Where you're going and why you're going there specifically (What activities do you want to do? How much time do you want to spend in each region of the country? Slow travel or fast? Are there friends you want to meet up with or visit? Is each place known for a specific food or dish?).
How much money you'll need to set aside for the trip (See above question for ideas of what you might spend $$ on).
What kids of scams you should look out for, so that you know what/where to avoid. Seek out bad reviews of a country & culture, because they're out there and you need to remind yourself that as amazing as it might be, your trip will never flow as smoothly as you want it to. Planning for the good and bad can preempt disappointment.
The internet has immensely helped in figuring out the logistics of a trip to Cuba. How else would I have known about the two different currencies (CUC & moneda nacional) or the surcharge to change USD to Cuban pesos or the system of peoples homes (casas particulares) in which you can stay?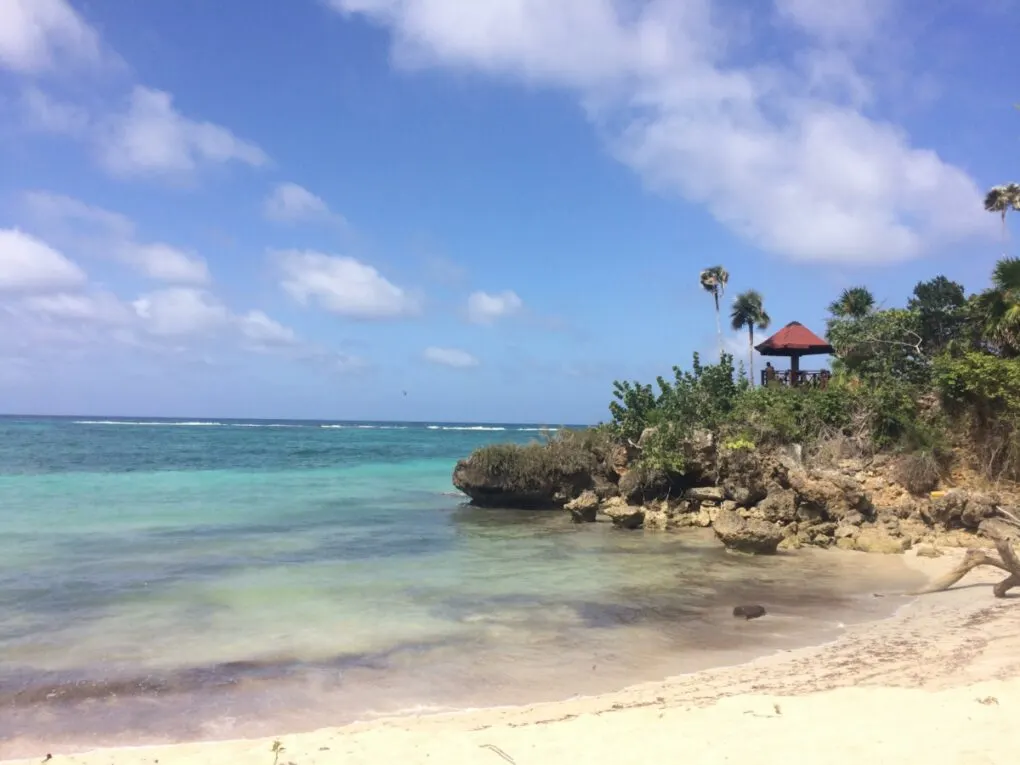 Cuba Itinerary: 3 Weeks
Looking back on it, 6 weeks was too long to spend in Cuba. I had to get another visa, which took a whole extra day and a half and SO much walking, just to spend another ten or twelve days on the island. Three weeks in Cuba would have been perfect; I can trim the fat & frustration, and still have all the amazing experiences I was looking forward to the first time around.
So here it is, with an ideal route according to the state bus schedule, which is incredibly hard to find online. I'm also assuming you're not counting arrival or departure days in your 3 weeks. In Cuba, I'd recommend expecting sun, the occasional great meal, and lots of hospitality— for a price.
Things To Know Before Backpacking Cuba
The bus trips are rather exhausting, not just because you're sitting for so long, but because of the ordeal it is to get the tickets and then arrive in a new city. I never arrived anywhere without crowds waiting for tourists to get off the bus, and I went in low season, when it rarely dipped below 80 degrees in the middle of the night (June to August).
I think the largest crowds were in Baracoa, which was actually devastated by a hurricane in late 2016, and is still in recovery. There are millions of people in Cuba, and almost all of them want for something on a daily basis. You cannot help them all.
You cannot, under any circumstances, even broach the idea of fixing the country; it is a situation which you will never fully grasp unless you yourself grew up in Cuba. It is complicated and messy and often you just have to accept how it is, good with the bad, and realize that no country is perfect.
Most people still need even basic things, and it's not your job to provide it, though you can help with what you can by giving donations to schools and churches. Here are more things to know before visiting Cuba.