Cuba is famous worldwide for its cigars and rum, and most of the former's tobacco comes from just two regions, both close to Havana: Santa Clara & Viñales. In Santa Clara the plantations appeared to be more guarded, and the tours of government cigar factories are so closely guarded that you cannot take any pictures inside the facilities.
So while in Viñales, we made a concerted effort to see a tobacco plantation. Actually, that very afternoon our casa particular owner was more than happy to arrange a horseback tour for us with one of her many connections.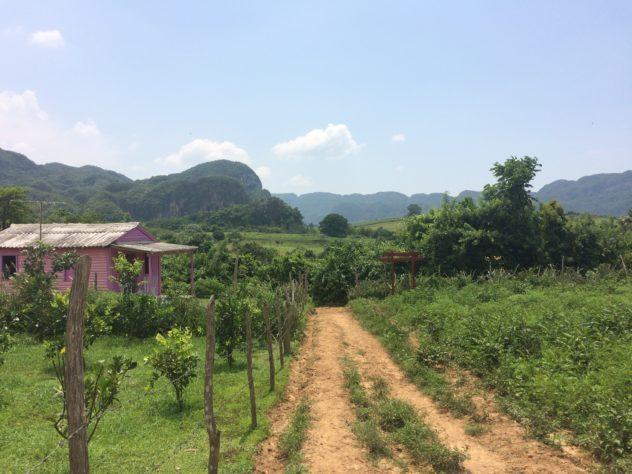 That Pony You Always Wanted as a Kid
Immediately after you arrive at the farm you meet your horse, and your $5CUC an hour journey begins.
A note on how these horses seemed to be treated in Cuba: they are definitely seen as part of a system of other beings used to make life more bearable in Cuba. But they seem to be loved, at least at this farm. Not cherished, as horse owners might dote on their pet horses in the US, but fed well and appreciated for the extra income they bring.
The horse I rode, Coco Loco (I just called him cariño), definitely seemed like he was working, but also snacked on a lot of grass along the way and messed around with the other horses. At least this particular tour company appeared to do their best with their horses and provide the necessities. That said…
On the horseback tour in Viñales, one generally has the option of 4 parts: a tobacco farm, a cave, a natural lake, and a coffee plantation with a bar. The tobacco farm visit happens first, before the horses are introduced, and each "couple" on the tour got to try a cigar.
I went with my friend Ian and a British couple staying in the same casa particular; in the end we each bought a pack of cigars in a natural palm leaf case, mostly as gifts for friends back home. Looking back, it is probably the best thing we got from the tour other than fun memories & interesting information.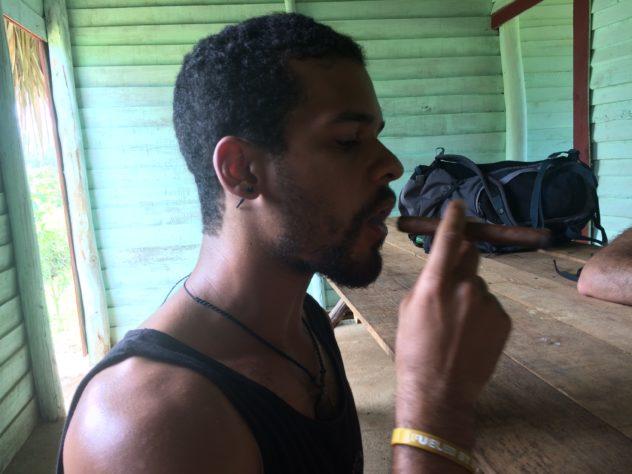 Those Famous Viñales Cigaros
The owner, Isaac, took us around his property himself. Isaac explained that ninety percent of every tobacco plantation's crop has to be given to the government to be graded and treated chemically, and then made into the famous cubanos.
I had no idea how much cigars cost in Havana, but from what I had witnessed and could tell from others' experiences, this was by far the best place to buy Cuban cigars (after visiting a government cigar factory in Santa Clara later that week, I concur with my initial instincts).
Not only were they natural, but they were also produced in the same place where the raw material was grown, harvested, and fermented before becoming a final product that millions of people enjoy every year. Sound familiar? (It's just like chocolate!).
He said that on his farm the leaves are treated with water boiled with rum, cinnamon, honey, and some other spices. The taste of the plantation's cigars is stupendous and really stays with you, languidly sweetening on the palate.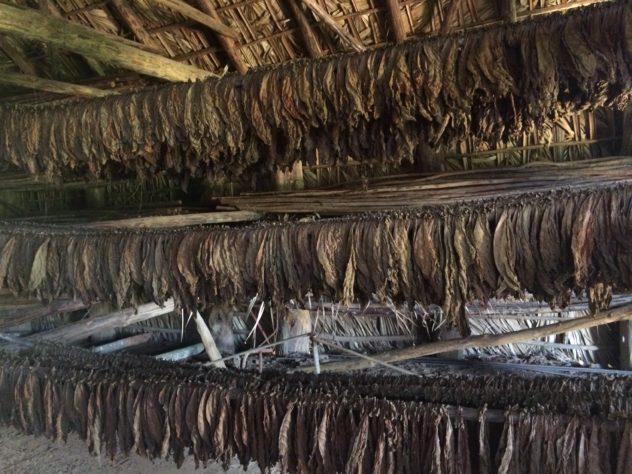 I had only ever smoked a cigar once, two nights before with my Dutch friend, who had probably bought similar cigars from this same bright blue-eyed farmer. It's very easy to smoke cigars, since you don't inhale. Before we left, he showed us his family trick of putting honey around the lip of the cigar so that the sweetness melts into the smokiness after you take a puff.
On the farm, he also removes the "vein" of the leaves, which apparently contain some 90% of the nicotine in tobacco. They go wonderfully with Havana Club rum, as well as Santiago Rum, if you have it.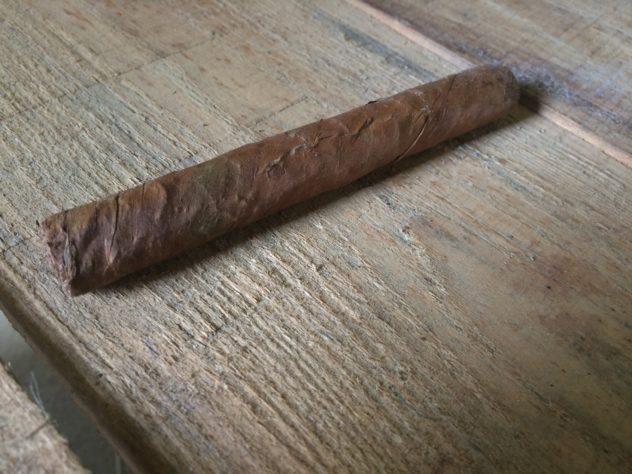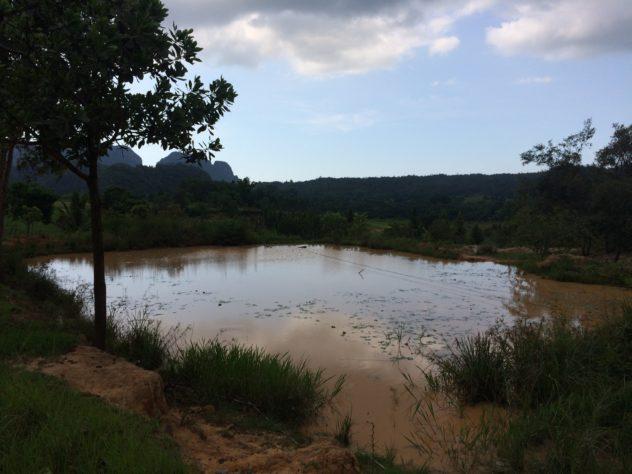 Small Cave; Big Rip-off
A tiny cave was the next stop. Five- to fifteen-minute guided tours were offered for an additional $2CUC per person, time depending on how many pictures you stopped to take. Our tour consisted of a guide shining a flashlight on random spots and telling/having us guess what animal the rock formation vaguely resembled.
That man must make a killing, considering how far $2USD alone can get you in Cuba. That was while you were still paying for renting the horses, so I would definitely advise skipping the cave in Vinales.
Unfortunately, we chose to skip the next stop, the natural lake, instead. If I could do it over again I would stop at the lake instead, even if your group isn't so sure which is more interesting. Viñales is simply too beautiful to spend any of your time here underground.
A Cuban Clown on a Coffee Plantation
By then it was thundering and lighting all over the valley, so we were all just rather keen on getting to the last stop, the coffee plantation. I was told that lightning often strikes things in the valley, including animals and people.
I worked on a coffee and cacao plantation last summer, so this was a nice look into how coffee is processed and perceived in another country.
Cuba is known for espressos with breakfast & cafe cubanos anytime, so I figure they know their stuff. He showed us how they get sugar cane juice, or guarapo, from the grasses, and then explained their way of processing the coffee to us in English as best he could.
Apparently they don't do any fermentation of the coffee cherries in Cuba, electing instead to sun dry it immediately. Only 25% of the coffee has to be sent to the government, unlike the tobacco.
By then it was truly raining, so we settled in for a drink under the cover of the farm's porch. One of the farmhands came over to offer us a taste of some local guava rum, and upon learning that I'm an English teacher, taught my friends some salsa lessons while I translated a short speech for him from Spanish to English.
He spoke rather good English, with a nice cadence and strangely Russian accent. He learned most of his English from music and movies, he said, and I believe him— his use of American idioms was spectacular!
In exchange for help with the speech he lowered the price of the coffee-bush honey they had, which we all tried and I fell in love with. It came in an old water bottle, and really tasted fantastic; I used it during the whole trip, in particular when I was sick during the last two weeks.
Our new friend, Yoandry, was a jack of all trades and worked in a local bar at night. Though in the past he had taught dance lessons to deaf children, been a clown, and spent three years working in Venezuela. It was a stupendous trip overall. Even the last twenty rainy minutes we spent chatting on horseback and getting back to a reasonable stopping point.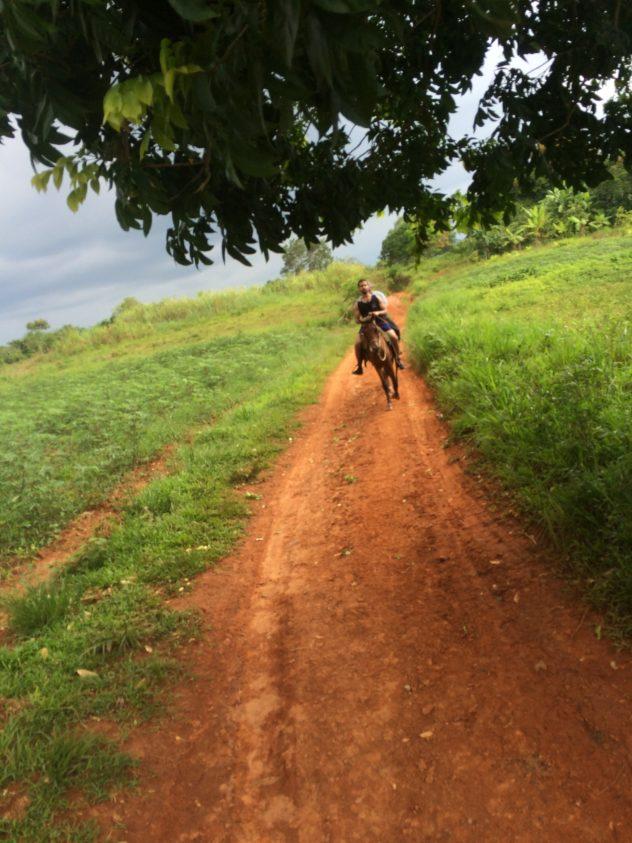 In the end, if we had not all spoken at least a little bit of Spanish, this tour would have been much more difficult to understand and enjoy. Having a fluent Spanish speaker with you to translate would be immensely helpful.
Though they may have also just settled into using Spanish with our group because everyone spoke some, and I speak fluently and could translate several of the more agriculturally-oriented things for the group. We spent four hours ($20USD per person) seeing the valley, and I would recommend this trip to anyone, though be prepared with some extra MN, because it was definitely a splurge for us!
After thanking the tobacco man for the information and treats, we learned how bumpy the next few hours would be; none of us had ever been on horseback before. Ian faced his childhood fear and rode with us alongside the guide.
Ed, the male half of the British couple who went with us, was in the lead on the biggest horse and the apparent leader. His horse had two speeds– fast and completely stopped. All the other horses just followed behind his horse as closely as possible, often breaking into a trot. Everyone's butt was a bit bruised by the tour's end.