Podcast: Play in new window | Download
"We have this motto... never ask your customer what they want, because they of course have no idea what they want. A customer, a consumer, a person on the street can only tell you what they already know."

-Julia Zotter, Creative Director at Zotter Chocolate
Since 1995, Zotter Chocolate has been creating confections in southeastern Austria. In 2006, the family-owned and -run company began dabbling in bean to bar chocolates, and since then, they've become one of the largest craft chocolate makers in the world. Julia Zotter was raised as a part of the company, and is now its director of creativity after spending several years building up their Shanghai location.
A polyglot by nature, Julia speaks candidly about how her family's company has been able to grow so much in such a short period of time, and still maintain its commitment to cacao farmers and organic sourcing. In this interview, Julia & I dig into the development of flavors over at Zotter, as well as some of the larger sociocultural pushes towards milk alternatives in chocolate. I hope you enjoy listening to our conversation as much as I enjoyed having it.
Note that milk alternatives in chocolate making was the topic of my interview with Julia, with the end product being the podcast episode on The Rise of Milk Alternatives.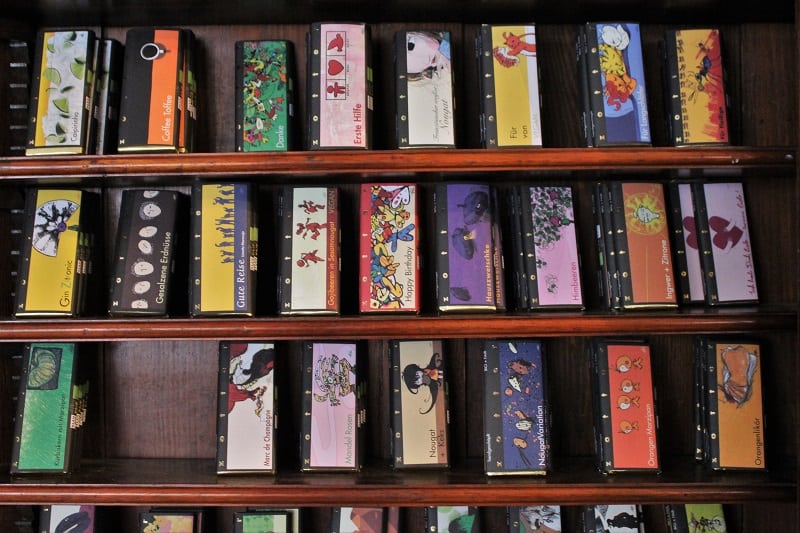 Topics We Cover
what factors have allow small-batch chocolate makers to enter the milk alternatives chocolate market so much more quickly than modern manufacturers
why & how Zotter has differentiated itself from other craft chocolate makers or large chocolate manufacturers over the last few decades
demand over time of the non-dairy line of Zotter Chocolates, both within Austria and around the world
types of milk alternatives which have appeared on the scene in recent years, and various types of alternatives they've tried in the past
the coffee industry's groundwork in preparing people to accent non-dairy milks in other parts of their lives
what she hopes non-vegans can still get out of non-dairy chocolates
the potential effects of mass-market chocolate manufacturers using milk alternatives in their products
recipe development and experimentation at Zotter, including a new line of bars
defining & re-defining different types of chocolates
Connect With Julia & Zotter Chocolate
Zotter Chocolate's Website.
Zotter Chocolate on Instagram.
Zotter Chocolate on Facebook.
Connect With Chocolate On The Road
On Instagram: @chocolateontheroad
On Facebook: @chocolateontheroad
Show music is Roadtrip by Phil Reavis, and our transition music is We're Gonna Be Around by People Like Us & Sweet Dreams by Lobo Loco.
To listen to the previous episode, click here.