Of all the chocolate destinations I've traveled to, Japan has continued to have the most complicated backstory. From pocky sticks and Meiji "THE Chocolate" bars to world-class chocolateries & craft chocolate makers, Japan's got a little something for everyone. But the development of all this chocolate infrastructure has been a slow process, constructed over the course of more than a century.
Japanese chocolate culture is in reality a compromise between western and eastern food traditions, as well as a tale of continued duality. The entire history and cultural ties of chocolate in Japan are complex, but everything comes back to the sweet taste of cocoa.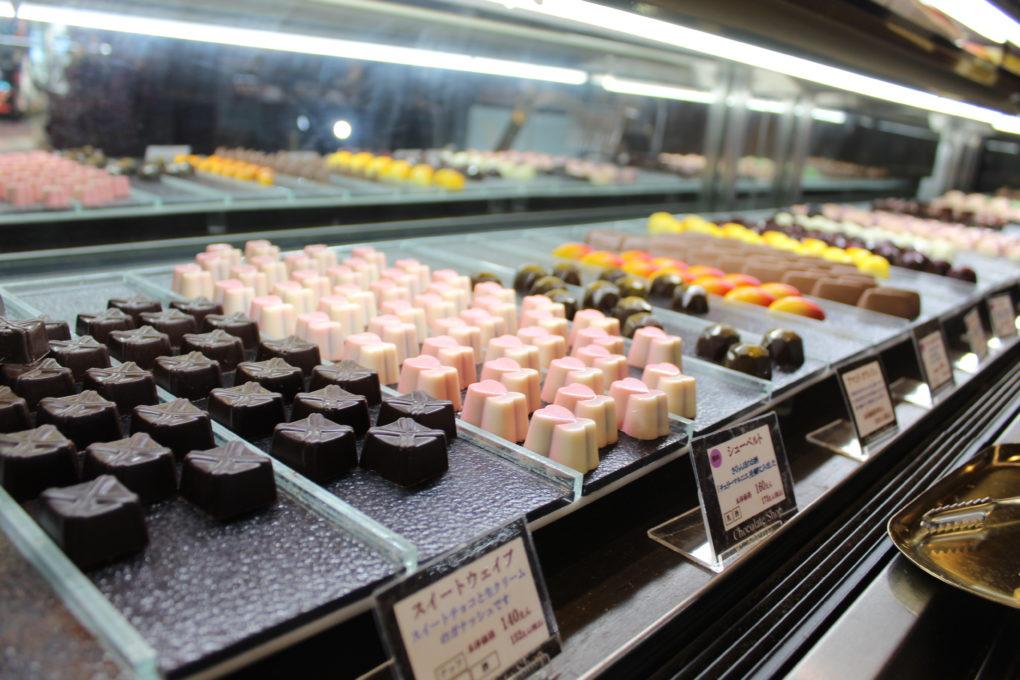 The History of Japanese Chocolate
Before you can understand Japanese chocolate culture, it's important to know that chocolate is a food made from the fermented, dried, peeled, roasted, and ground seeds of the Theobroma cacao tree. The cacao tree is said to have been first brought by the Spanish colonialists from its native Central America to Asia in the late 17th century. But cacao and chocolate weren't actually consumed on a wide scale in Japan until the 20th century.
This is because cacao is a tropical fruit, and grows pretty far from mainland Japan. The closest current cultivation is actually in Taiwan. Cacao wouldn't even be able to grow on Japan's southernmost islands.
Yet cacao did eventually make it to the Japanese market, in the form of chocolate bars. The first chocolate made in Japan goes back over a century to 1918, when Meiji Chocolate's founding company released their first chocolate bar. They were a sweets manufacturer, and back then "chocolate" was just another flavor of candy.
It didn't really develop its own category until much later on. Many say that chocolate didn't really take off in Japan until American soldiers began giving chocolates to local kids during WWII. But from the time the war ended to the time when the country began to open itself up to outside influence, chocolate sweets maintained popularity in Japan.
Mass Produced Chocolate In Japan
There are a couple of levels to the earliest Japanese chocolates. A chocolate hierarchy, if you will. At the bottom are the convenience store chocolates, which range from chocolate-only bars to chocolate-coated and chocolate-flavored bars. Meiji still reins supreme in terms of market share, but Lotte, Morinaga, Ezaki Glico, and Fujiya are other Japanese chocolate manufacturers high up on the list. These companies produce sweets such as mushroom-shaped chocolates, pocky, and almond chocolate, all of which have high distribution within & outside of Japan.
On the other side of mass produced Japanese chocolate is what I like to call faux-fancy. These are brands which present themselves as high-end products, with nice packaging and kid-friendly flavors, but whose actual chocolates are bland and overly sweet. These companies have been around for decades, just like those of the convenience store brands, but have merely positioned themselves higher in the market.
Brands like Morozoff, Mary's, and Goncharoff are perfect examples of this. They sell chocolates which they call bonbons, but which have very small flavored centers and a light chocolate flavor. They're just not good. But thanks to quality marketing, they're extremely popular gifts in Japan, especially for young people. Since they've been around for so long, it's become common knowledge which chocolate belongs where in the hierarchy, dictating when & to whom it's appropriate to gift.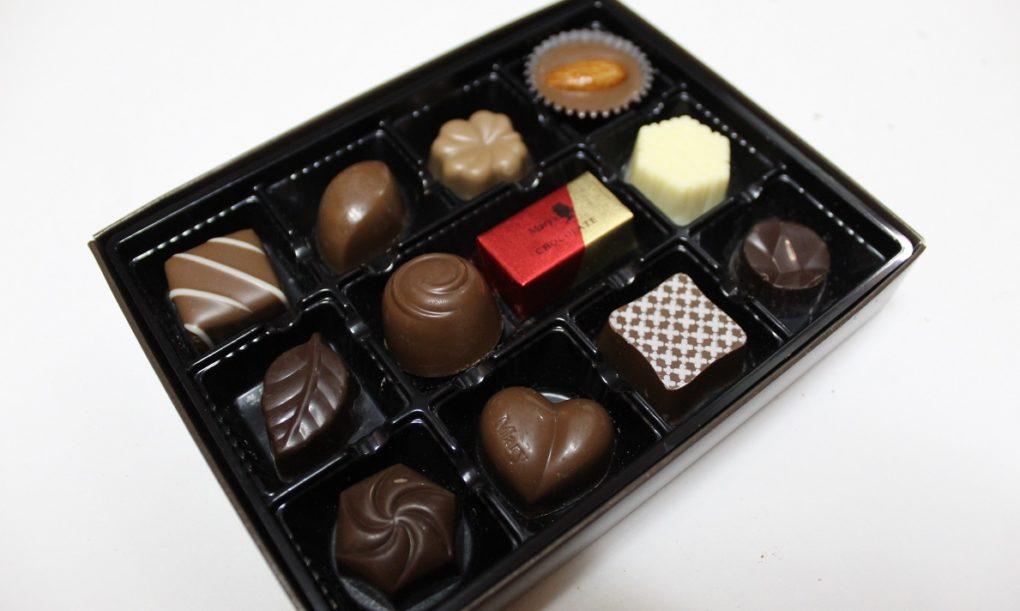 Japanese Chocolatiers
Shaking up that longstanding chocolate hierarchy was a task started in the 1970's.
The Belgian company Godiva entered the Japanese chocolate market via Tokyo in 1972, but this was just the first step in creating a generation of European-trained Japanese chocolatiers. It was throughout the 1970's and 1980's, when Japanese people began to study abroad, that a real interest in finer chocolate began to brew. Japanese families began taking vacations to cities like Paris and Brussels, developing a taste for European flavors. Other major European chocolatiers didn't enter the Japanese market until the 2000's, but by then Japan had created its own famous chocolatiers and its own culinary schools.
But while Japan's interest in European culture certainly didn't start at culinary schools in Belgium and France, they did foster that interest. Europe helped create many influential Japanese chefs. Some of these budding chefs chose to specialize in pastry, and later in chocolate. After years of study and practice, some of them made names for themselves in Europe, while others brought their prowess back to Japan.
Thus began the career of many of Japan's celebrity chocolatiers.
Each of them became famous because they had brought a new type of chocolate back home. Unlike the mass produced bars and boxes sold in most supermarkets, this chocolate wasn't used as a component or a supporter of the main flavor. Chocolate was the main attraction, and while it was still on the sweet side, it was a unique indulgence that people were willing to pay for.
Chocolatiers like Koji Tsuchiya, Shigeo Hirai, and Shunsuke Saegusa were making names for themselves in Paris and Brussels, and bringing that classic French pastry back to Japan. People were interested, and Europe didn't escape from this cultural exchange unscathed, either.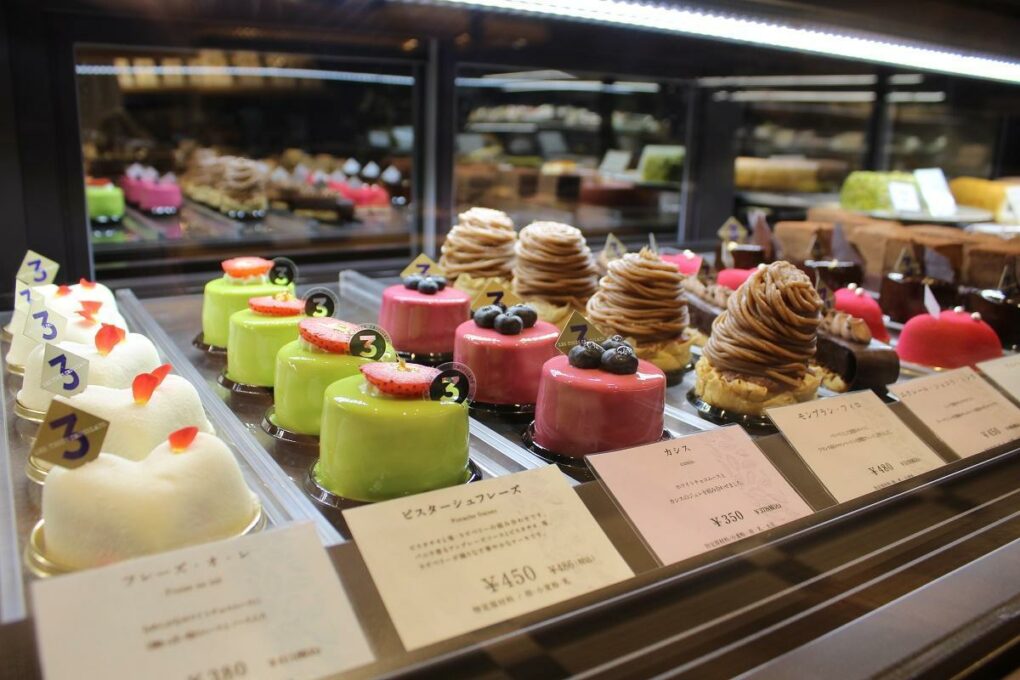 Culinary Cultural Exchange
While the European-trained Japanese chocolatiers brought all of the classic flavors and techniques back to Japan, they also brought typical East Asian flavors to Europe. Common flavors such as yuzu, red bean, and sesame are classics in Japan, but relatively new additions to the European chocolate palate. In Japan, imported chocolates were seen as higher-class, and a nicer gift or treat. But over time, instead of importing chocolates they were importing chocolatiers, and these chocolate masters were blending classic European flavors with local fruits and spices.
Japanese interpretations of French classics were such a big hit, in fact, that larger European chocolate brands began to take notice. In the 1990's companies like La Maison Du Chocolat began opening their first locations in Tokyo. As the biggest city in the world, Tokyo has always been the epicenter of trends in modern Japan. By the 2000's, other chocolate shops began opening outlets in Tokyo and Osaka and Kyoto and Fukuoka, growing even more popular as Japanese tourism increased.
French, Belgian, and Swiss chocolatiers were the first to enter the Japanese market, solidifying the reputation for European chocolate imports. French company Ladurée is among those who've made the biggest splashes, along with Jean Paul Hévin, Pierre Marcolini, and Wittamer. All of these brands now have strong followings throughout Japan, with people willing to travel to a specific shop to get what they want, even posing for pictures with visiting chocolatiers.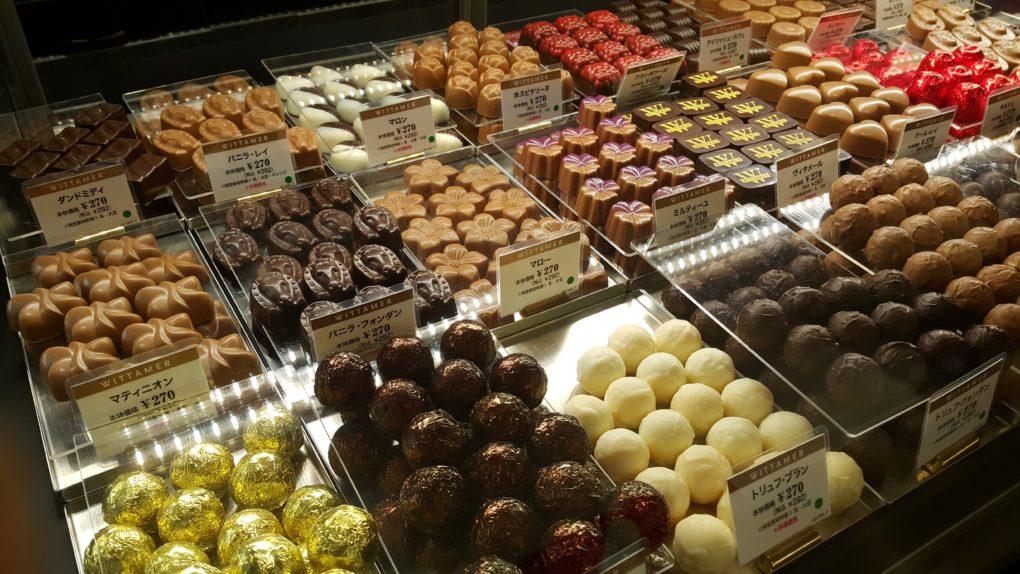 Japanese Chocolate Flavors
American influence upon Japanese chocolate culture didn't end with soldiers in WWII, either. The American chocolate snack Kit Kats were introduced to Japan in the early 1970's, and only continued to grow in influence from there. While upscale European pastries and chocolates dominated the luxury market, uniquely-flavored kit kats were taking over the mass market, most recently with the ruby chocolate version.
The same creative flair the Japanese were bringing to the European pastry scene was being brought to confections like kit kats. Starting with the launch of the first flavored bars in 2004, Japanese kit kats took on a life of their own, even outselling Mieji chocolate for the top spot in recent years. Japan's culinary tradition doesn't include lots of sweets, so many more native fruits and savory flavors were brought to the flavor palate, creating very Japanese flavors. Currently, some of the most popular kit kats are the sweet potato, green tea, and sake varieties.
But it's not just the unique combinations of savory and sweet that make Japanese chocolatiers and pastry chefs so notable. It's the willingness to try new techniques (once they've mastered the classics). They love adding new products to their line-up, especially if they can be the first ones to get it. The Japanese chocolate scene, in turn, has become this complicated mix of classic European, traditional Japanese, and modern American styles.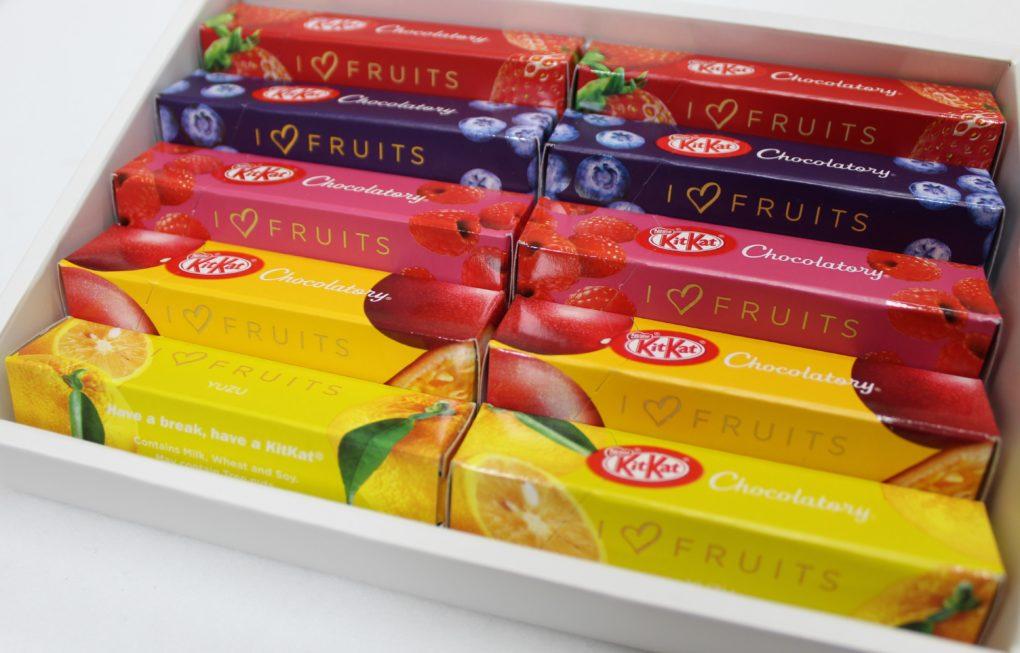 Food & Holidays In Japan
But why are Japanese people buying so much chocolate in the first place?
Well, much of this interest in higher quality chocolate stems from the Japanese traditions of bringing gifts back from trips abroad, and bringing extravagant gifts to holiday celebrations. These gifts are supposed to be useful in some way, so many people choose to bring a consumable present of food. This is what has resulted in Japan's famously expensive fruit, among other high-class gift baskets (easily available in department stores).
Because fruit has become such a prized food, now available even out of season, Japan's native fruits are a common flavor for chocolates. Kit kats even come in flavors which represent the terroir, the "flavor of a place," and can only be purchased in that region of Japan. This exclusivity and prizing of regional flavors has caused kit kats' profile to rise alongside that of other Japanese chocolates, like Royce and Tao.
Over the years, the western holiday of Valentine's Day has also made its way to Japan (& South Korea), but the twist on the celebration is that women are supposed to give men chocolate. Men are supposed to reciprocate by giving white chocolate on White Day, celebrated a month later on March 14th. But women aren't just expected to give chocolate to significant others, but to every man to whom they want to show respect.
This chocolate is known as giri-choko (義理チョコ), or "obligation chocolate." It's great for bumping up chocolate sales in Japan, but it puts a lot of pressure on Japanese women, both socially and financially. It doesn't help that Japanese chocolates only seem to be getting more & more expensive.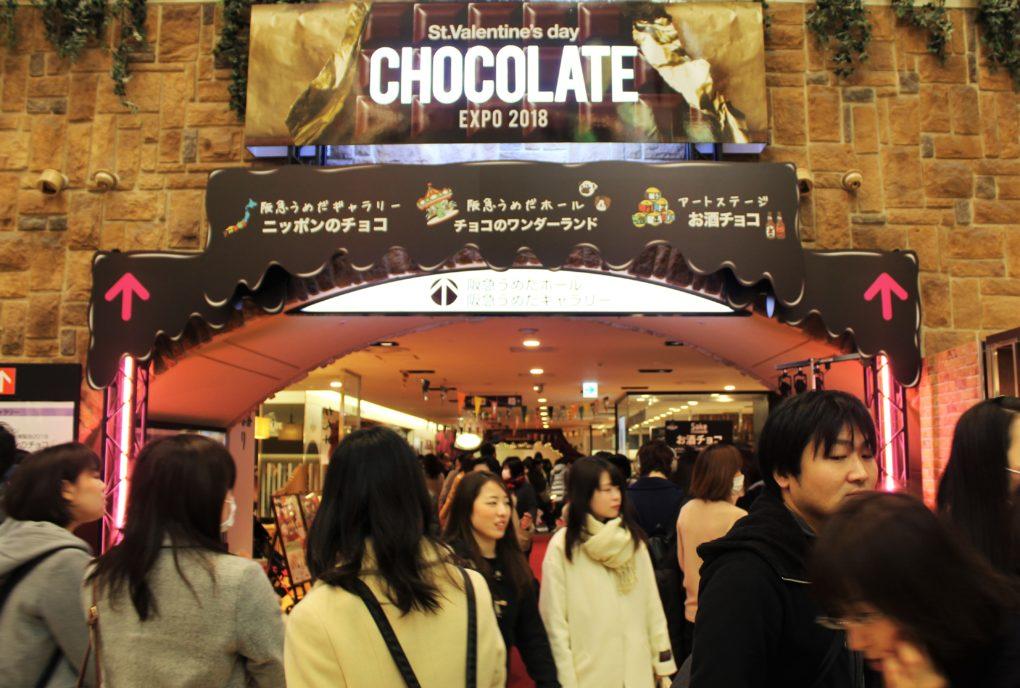 Japanese Craft Chocolate
Japanese craft chocolate is a small fraction of that expensive chocolate, but it's also some of the most expensive chocolate in Japan as a whole.
Even the imported craft chocolate bars are usually less expensive. This could be a contributing factor as to why Japanese chocolate consumers continue to nurture an interest in international chocolates. But this interest could also be stunting the young industry's growth. Japanese craft chocolate is only about half a decade old, as both a community and a specialty sector of the chocolate industry.
It's largely agreed that Japanese craft chocolate didn't really start taking off until 2014, when Minimal Chocolate opened in Tokyo. The scene grew very quickly after that, spreading outwards from Tokyo just like chocolatier culture did. Green Bean to Bar, another Tokyo-based maker, now has a shop in Fukuoka, the southern Japanese province where Cacaoken opened in 2014.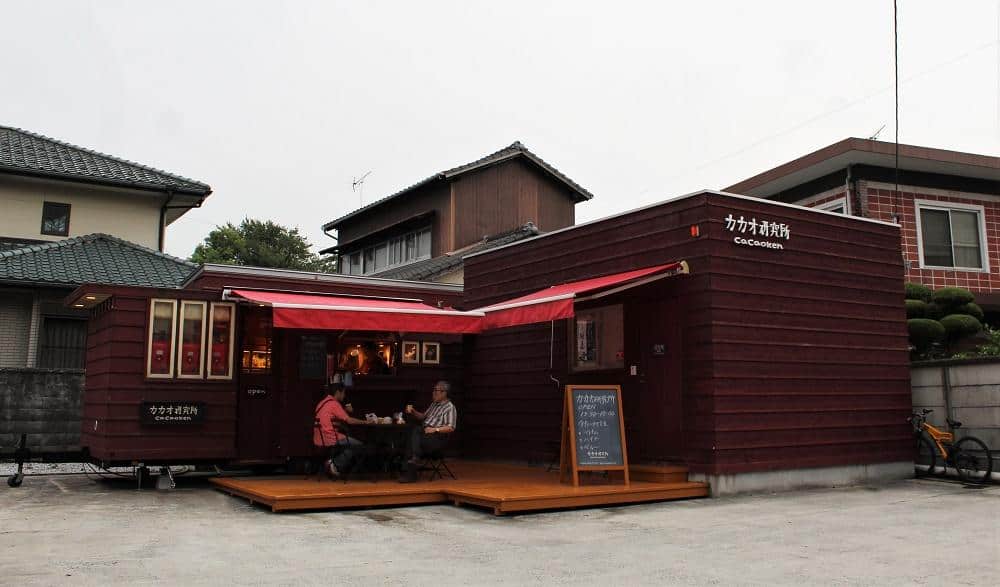 Cacaoken was one of the first makers to start a chocolate factory outside Tokyo, while American maker Dandelion Chocolate was one of the first international craft chocolate makers to enter the Japanese chocolate market. Dandelion spread faster than its namesake, opening four shops within just 2 years (2016-2018). As of this year, 2019, Tokyo continues to be the trendsetter in Japanese chocolate, with over a dozen bean to bar chocolate makers in Tokyo alone. But both European and American approaches to handling chocolate have had a huge influence upon the Japanese chocolate scene.
There's a distinct duality of inspirations and approaches to chocolate making in Tokyo. There are the American-inspired makers who generally make chocolate using just cacao & sugar, and rely upon the chocolate as the main attraction. But then there are the European-inspired makers whose cafes were there long before their chocolate making machinery. These French-heavy patisseries usually draw in consumers with their pastries and bonbons, and have bean to bar chocolate as just another one of the offerings on their menu. Their approach to chocolate making is more as if it were one of many products rather than the main focus.
Neither style is better than the other, but they're certainly distinct.
The Future Of Japanese Chocolate
Just like the Americans and Europeans, the Japanese will never give up their mass-produced chocolates. Those convenience-store sweets are more than just snacks; they're memories. But if we want to make sure that the Japanese chocolate industry has a bright future, it's important to make sure that craft chocolate leaves an impression. There's a huge opportunity in the specialty sector to give consumers a high-quality food for savoring and gifting. Because unlike the truffles of most chocolatiers, craft chocolate has context.
What makes craft chocolate special is the stories it brings with it.
People love to know the origins of their foods, and fine chocolate is full of them (there's Ecuador, Cuba, Vietnam...). But, there's a cultural and economic barrier to contend with. Japanese websites are some of the worst I've ever seen, and they rarely have English translations or even any contact information. Online shopping still isn't common in Japan, so most makers have to open up a retail shop or shuffle around to chocolate shows and communicate the stories themselves. In a one-person operation, sometimes this simply isn't possible.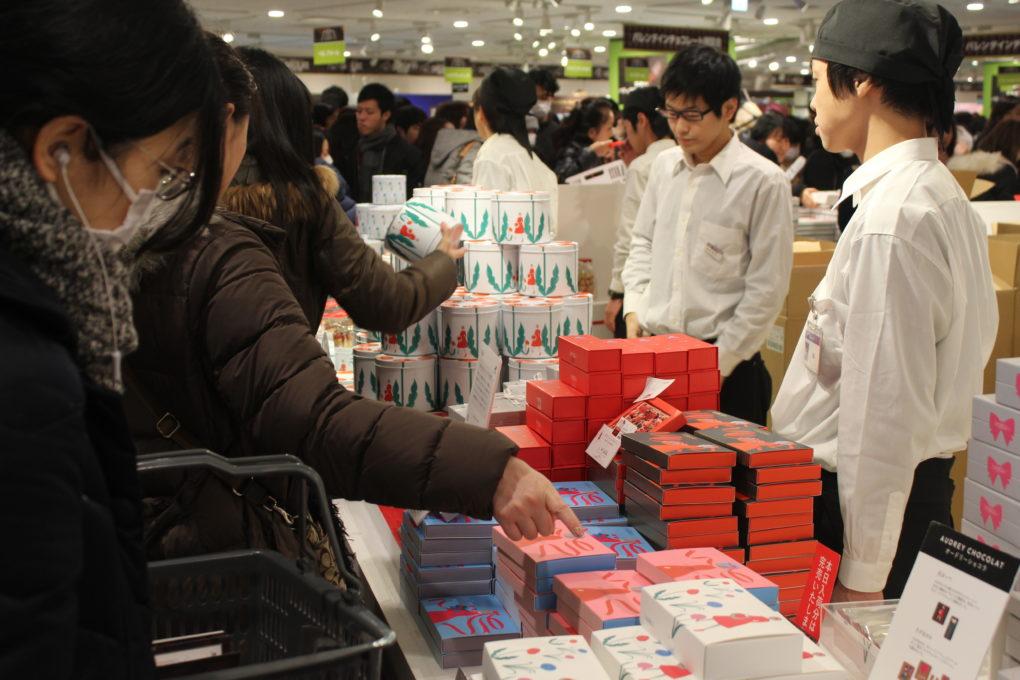 But if social media and building a community can bring together the American craft chocolate scene, then I see no reason why it couldn't do the same in Japan. The main problem I've seen over the course of my 4 trips is this cultural aversion to customers taking photos of & in stores. I've been told it's out of fear of people stealing ideas, but in a world where everyone else is on social media, I think that ship sailed over a decade ago.
In a country with so many chocolate makers opening up shop outside of the big cities, improved communication would do wonders for building up a network to support and inspire each other. And when it happens, we'll all get better chocolate because of it. So now it's just a matter of convincing a whole chocolate culture to change its norms. Simple, right?
Have you ever been to Japan? What did you notice about their chocolate scene?