Podcast: Play in new window | Download
"Having a business is like having children; it doesn't really make sense money-wise, and it's the same with a small business."

-Barbara Wilson, Co-Founder of Mindo Chocolate Makers
While Covid-19 has ravaged populations around the world, it's also nearly halted the global economy. Almost every industry around the world is heavily affected, most often in the negative, and craft chocolate is no exception. Not only are chocolate sales directly affected, but the supply chain has been interrupted, potentially for many years to come.
So who are the supply chain players who've been most & least affected? How might this shift over the next year or two? To find some answers to these queries, I spoke with four people involved in various steps of the supply chain, from growing & harvesting cacao to making & selling chocolate. Today's episode explores the ways in which Coronavirus has changed the landscape of fine chocolate as we knew it just a few months before, and what you as a consumer can do to help.
To read an article related to this episode, click here.
Topics We Cover
overview of cacao in Peru
the obstacles cacao farmers around the world are facing during this harvest season
cacao farmers' & distributors' concerns for the future in the face of coronavirus
chocolate makers' sharp pivot towards online sales, and even an online chocolate-only festival
adjustments a solopreneur can make to keep their small business alive during this crisis
the realities of running an international business during the coronavirus outbreak
Show Timeline
0:00-9:35~ An overview of Peruvian cacao culture, the struggles of harvesting cacao during a nationwide lock down, and how farmers may react if the cacao market detracts. (Rosaura Laura)
9:35-19:20~ The current situation in Belizean and Guatemalan farming communities, drops in cacao purchases, and how the craft chocolate industry is quickly pivoting towards the internet. (Anjuli Dharna)
19:20-25:40~ How a solopreneur is approaching his chocolate company differently in the face of the coronavirus. (Ben Rassmussen)
25:40-33:20~ What a small multinational chocolate maker is facing during this crisis, while living in a hot spot of the virus. (Barbara Wilson)
33:20-36:05~ The hope for a continued and stronger craft chocolate industry both during and after this pandemic. Also, the end of the episode, with final thoughts from Anjuli Dharna.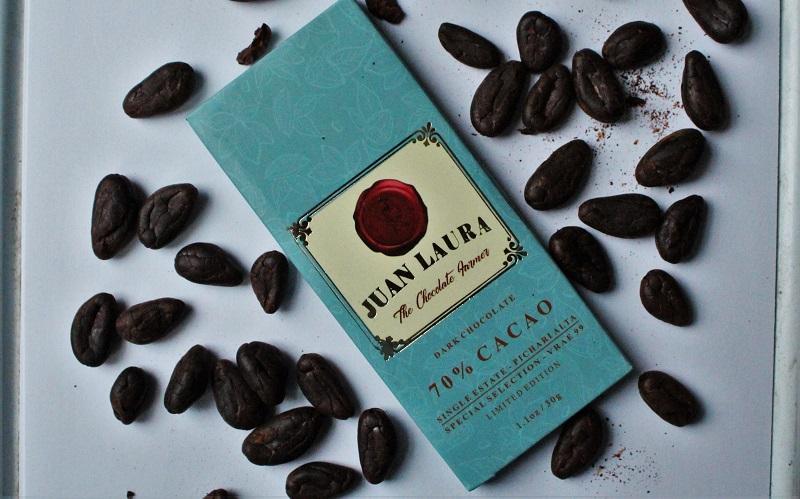 More About Our Guests
Rosaura Laura: Daughter of cacao farmers; CEO of Juan Laura— The Chocolate Farmer; and an agronomist by trade, specializing in Peruvian cacao. Check out Juan Laura's Instagram and Facebook.
Anjuli Dharna: Sales Director at Uncommon Cacao, a wholesaler of ethically- & transparently-sourced cacao beans from around the world. Check out Uncommon's Facebook, Instagram, and Website.
Ben Rassmussen: Founder & sole employee of Potomac Chocolate, a bean to bar, craft chocolate maker based northern Virginia, in the USA. Check out Potomac's Facebook, Instagram, and Website.
Barbara Wilson: Co-founder of Mindo Chocolate Makers and El Quetzal de Mindo, a bean to bar, craft chocolate maker based in both Ecuador and the US. Check out Mindo's Facebook, Instagram, and Website.
Further Reading
Connect With Chocolate On The Road
On Instagram: @chocolateontheroad
On Facebook: @chocolateontheroad
Show music is Roadtrip by Phil Reavis, and our transition music is We're Gonna Be Around by People Like Us & multiple songs by Lobo Loco. Also includes clips of "Ninda Nena Rathriye" by H. R. Jothipala and "Contract" by Marceau of Freemusicarchive.org, and "Slum Canto" by Kai Engel (http://www.kai-engel.com/) of Freemusicarchive.org.