If you had wandered into the town of Mindo just 15 years ago, you would never have seen advertisements for canyoning or chocolate tours. The infrastructure simply did not exist back then. However, over the past several years, the town just two hours north of capital city Quito has exploded with activity, nowadays earning about 80% of its income from tourism.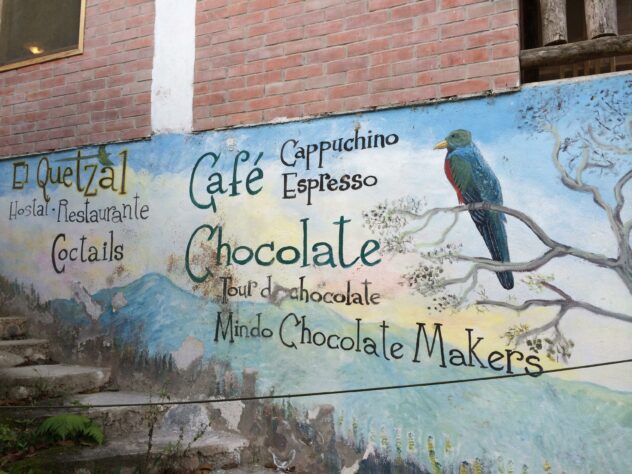 Eco-Friendly Mindo: About the Town
Express buses head to Mindo from Quito every day of the week, with more on the weekends. Personally, I can't get enough of Mindo and have already been there three times. One of my favorite parts about Mindo is how safe it is, with kids being found playing in the streets and parks at all hours of the night, a sight you'd never see in my native Washington, D.C. There are a huge variety of restaurants and places stay in Mindo, as well as several places from which you can purchase tickets to various adventures.
Horseback riding, zip lining and a frog concert are just some of the unique fares peddled along the streets. One of the biggest pulls for out-of-towners is the continuously gorgeous weather, which can be humid and cloudy, but is sunny more often than not. The weekend before last, I had the luck to visit some friends in Mindo during the Festival de la Virgen Cisne, which had the streets alive with a parade, fireworks, and live music all weekend. With those images lighting up your eyes, I present to you the all-you-need-to-know guide to Mindo, complete with my traveler's budget for a long weekend.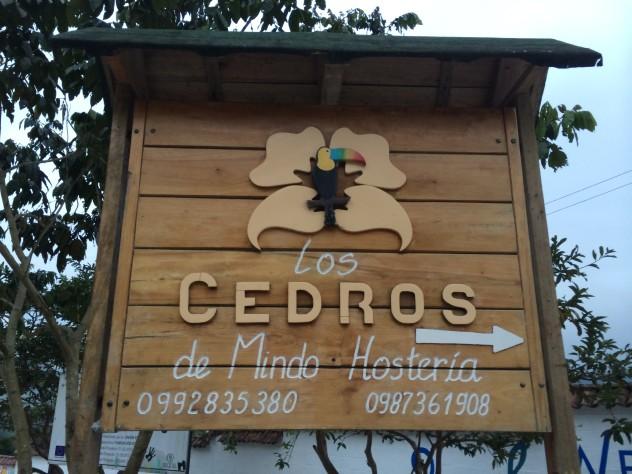 How to Get There & Back
From anywhere in Quito it is relatively easy to get to Ofelia Bus Station in the north, which is where one catches the daily $3 buses from Quito to Mindo. One option to get there is to take a taxi, which is the easiest option, and will cost you about $6 to or from Old Town Quito. Another option is to take the bus, which is a huge yellow monstrosity that comes every hour and costs $0.25 a person.
The bus to Mindo drops you off right in the middle of the small town, from where you can take a taxi (or more likely just someone's car) to basically anywhere on the outskirts for $1/pp (but at least $3 a ride). Getting back, the bus will pick people up in the same spot, and tickets are the same $3 apiece; if you are leaving town on a Saturday or Sunday, I beg of you to buy your ticket the day before or at least the morning of. From Ofelia Station you can take a taxi back to La Mariscal or thereabouts for $5.
Where To Stay In Mindo
Casa De Cecilia. Where I stayed for $9 a night in very clean and safe dorms. A double room is just $22 a night and sleeps two people. I have stayed there in both contexts and would recommend it to families, as well as solo travelers and couples. They sell tickets to all the adventures, and are located right next to the chocolate café & factory El Quetzal, making them especially easy to find. Offering breakfast for an additional $5/pp, they also have hot water, fast & reliable wifi, and clean linens; they even provide towels! What else do you need? I spoke Spanish with them, but it's likely they also speak English, so don't fret about a language barrier.
Dragonfly Inn B&B. At $29 for an individual room, including complementary breakfast, this is a great place to spend a comfortable night. Reviews say that couples and families are also very happy here, where there is more of a hotel than a hostel atmosphere, and everything is right in the middle of town. According to their site, they speak English, Spanish, French, and German.
Bio Hostal Cloud Forest. Priced at $12 a night, possibly a bit less if you book directly through them, this place is known for its delicious free breakfast and friendly staff. Most of the reviews are in English, so I'd venture to say that most of the staff speaks some English, at least.
Eco-tourism Things to Do in Mindo
$15pp, transportation included. Although the title does not describe the activity, it gives you an idea of the setting. Basically you get there and they outfit you with the harness, and you climb about five minutes up a mountain to an outpost which you are attached to before you rappel down the side of the mountain, directly under a waterfall. You are absolutely soaked, so do not bring your phone or anything up there. Depending on group size, it takes about fifteen minutes total, so only do it if you are really interested. Personally I wouldn't do it again, but to each their own.
$6+$1pp for transportation. One of the prettier sites in Mindo, this is a butterfly conservatory, and the real pull is a giant room full of various native butterflies. It starts with a short explanation on the life of butterflies, and was a beautiful experience, though the center closes at 4pm, so be sure to get there with plenty of time to enjoy everything. There are also a ton of hummingbirds!
$5 if I recall correctly, and an hour or two of your time; I didn't have a chance to go, unfortunately. From what I've heard, though, it is exactly what is sounds like, hearing and seeing the frogs that are there at that time of year, and snapping pictures of some cool native animals. Since this is eco-tourism, however, you do not get to tour or pick up the animals, so keep that in mind if you have young children.
$6+$1pp to get there in a taxi. This was one of the most reasonably-priced adventures I did in Mindo in terms of the time it took and the amount of fun I had. Two guides take three to five people wearing lifejackets onto a contraption which floats, in the process getting everyone soaked and smiling. It's a blast, and I would recommend it, especially to kids and couples, but just be prepared to get wet from the waist down.
$6pp and right in the middle of town. It takes about 45 minutes, and all the guides are very well-informed and helpful. The tour takes place in El Quetzal, an Ecuadorean base for Mindo Chocolate Makers, a 6 year old outfit which also has a store in Michigan, in the US. During the tour you try cacao at each step of chocolate making, from tree to bar, as well as several of their finished products that are sold in the store; miel de cacao, chocolate, brownies and a cacao barbeque sauce. I would definitely recommend the tour, as well as lunch or dinner in the café.
$14+$2pp to get there and back. The canopy tour is more what we in the US might call zip lining, though you are wearing a harness the entire time. I did this and it was an absolute blast, with the guides even letting you do some poses at the end, a whole other adventure that you should experience for yourself. This is not for those who are out of shape, however, as there is a bit of hiking in between the ziplines, most of it on steep uphills
There is an astounding variety of prices and types of tours available for birders. I have linked to just one of many, but you could spend over $1000 on a bird-themed vacation, or just $20 to get into one of the many sanctuaries in the region. The region in which Mindo is situated is actually one of the best parts of South America in which to see most of these birds, so it's worth looking into at least a day trip from here. As the eco-tourism capital of Ecuador, Mindo is worth a day trip for really just about anyone.
Where to Eat: Restaurants & Sweets
Sweet Hummingbird. Vegetarian/vegan food with a focus on quinua-based dishes and ice cream made a paila, or "in a metal pan."
El Quetzal. The chocolate factory and cafe I frequented during my time in Mindo; their sandwiches and breakfasts are delicious, as are all of their desserts. So, basically anything you order will be fabulous.
El Tigrillo. Pizza al horno, or "in the oven" is baked here fresh to rave reviews all around, as well as more typical Ecuadorean menu options.
Inti & Killa. Run by a French/Ecuadorean couple, this place has been open for a year and has killer reviews for their burgers. Try it out in a small group for lunch, especially on a less-busy weekday, and you will not be disappointed.
Chispita. Owned by a delightful Frenchwoman, this little outpost serves delicious quiches and stupendous wine.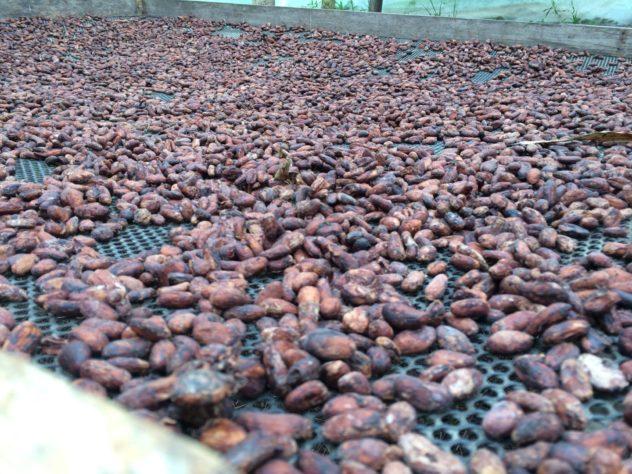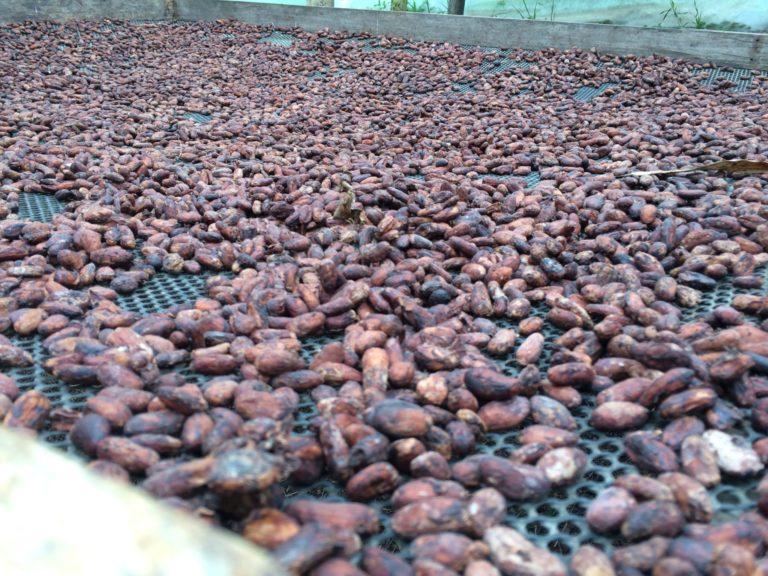 Practical Information
Best Times to Visit
For most people, the best time to visit is during high tourist season, late June to early September, the Ecuadorian summer. It's the driest and warmest weather, though weather in Mindo is pretty nice year-round. But don't forget to book a hostel or hotel at least a week in advance if staying overnight. Saturdays throughout the year are the most popular, so if you're leaving town on a Saturday or Sunday, definitely buy your ticket in advance. Ecuadorian Independence Day (August 10th) is also a fun time to visit due to all the celebrating happening, but it is more difficult to get to Mindo then, as everyone travels that weekend.
Safety Level: 10/10
I have never felt safer in Latin America than in Mindo. Apart from a few stares that you would get anywhere you go, you never feel like you're being watched. They don't even really lock doors here, and the children play in the main park and some smaller neighborhood parks at all hours of the night. People are very friendly because the town relies on tourists for so much of its income. They really couldn't live with a bad reputation.
Budget for 4D/3N in Mindo
Transport to from Quito: $15 ($6 for a taxi to Ofelia, $3 for the 2-hour bus ride to Mindo; another $3 for second bus ticket to get back to Quito; $3 for taxis around town)
Hostel: $35
Food: $45
Activities: $30
TOTAL: $125
Other towns in the area include Pacto & Nanegalito.
---
If you found this guide to Mindo, Ecuador helpful, please pin it!
Have you ever been to an eco-tourism oriented town like Mindo? What was your favorite thing to do there?