Over the last 10 years, I've watched as the US has long been a dominant force in the global craft chocolate scene, and as the power it holds in chocolate has slowly spread out over the world. As the origin for craft chocolate culture, the US still has the most chocolate makers in the world, as well as some of the best.
Yet most of the countries with the best chocolate are actually cacao-growing nations, known better for their incredible beaches and beautiful weather than for their cacao crop.
I maintain that this isn't a coincidence, either. As small-batch chocolate making has grown in popularity, it has spread from the US to Canada and Europe, and more recently into Asia, where nearly a fifth of the world's cacao is grown.
Craft chocolate is taking over the Asian market. However, I fully expect to see some African countries on future iterations of this list, as more value-added and tree-to-bar makers begin making some noise. But for now these are the loudest places in craft chocolate— not necessarily the most prolific— and I don't expect things to stay this way.
Yes, this is ranked in order.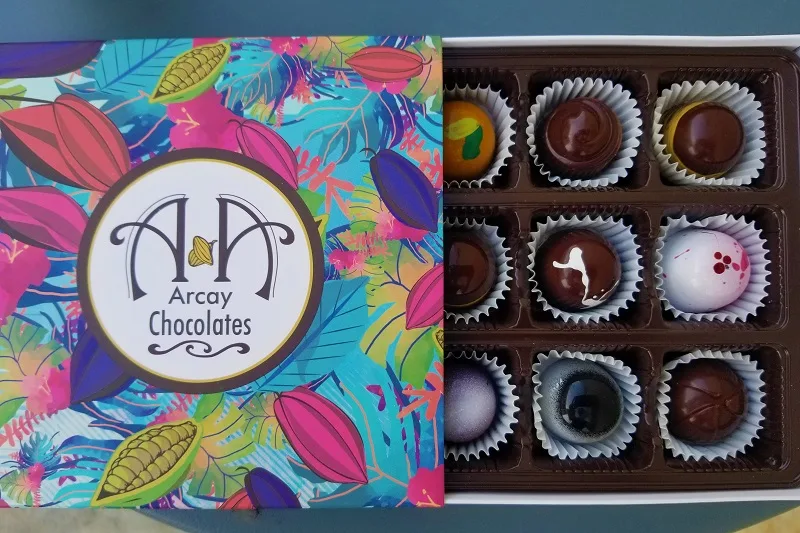 How I Determined The Best Countries For Chocolate
I went through each country in the world and assessed how much noise they're making on the chocolate scene, either in the case of cacao or chocolate. Then I either added them as contenders or crossed them off; overall quality of chocolate and ease of purchase was also taken into account.
From there, the list thinned, with most countries being removed due to a small number or a very quiet group of makers. Cacao-growing regions have an admitted advantage in terms of creating culture around it, but overall their positions have also historically been disadvantaged, so I say work with what you've got.
Remember that a star isn't born; they're made. They also have some level of fame, of the type you'd hear about online or from friends. So if you know of big things happening in a country that's not on this list or didn't rank as high as you expected, please leave a comment or send me an email.
But before you do, read through this list thoroughly and consider how publicly your country of choice is making their cacao & chocolate culture. Is it all over the newspapers and tourism boards and social media? Have makers and farmers been at international trade shows? Could anyone name a single maker from your country?
There's always going to be a level of author bias in any ranking or comparison, but I've tried to assess these countries as fairly as possible in terms of their growing popularity and proliferation within the industry. Now, onto the fun part.
1. The USA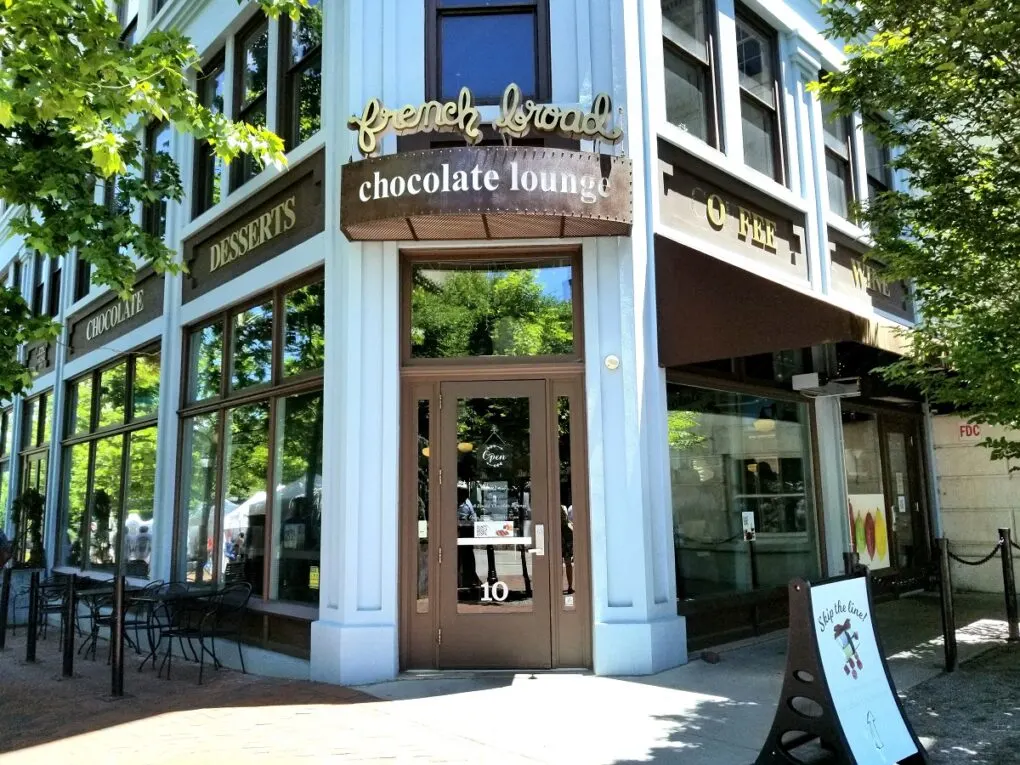 In the US, a shift in consumerism towards businesses with more transparent practices and fair traded ingredients started in the 1980's. This eventually led to the formation of several equal trade and environmentally-friendly certification companies.
However, it's generally accepted that the craft chocolate movement began in earnest around 2005. This was around the time at which Scharffen Berger Chocolate Maker was sold (it's now owned by Hershey's) and Taza Chocolate was formed.
The aforementioned Taza joined with four other companies (Askinosie, Patric, Amano, and DeVries) in 2008 to form the now-defunct association of Craft Chocolate Makers of America. Much of what these companies were initially making was bean to bar dark chocolate made with only cacao & sugar, though their repertoires quickly expanded.
By 2010, there were dozens of such small-scale producers just in the US. Around 2015 there was another noticeable bump, and since then, hundreds of tiny chocolate producers have popped up across the country, much less worldwide.
The pandemic has caused the closure of many such small chocolate businesses, but some of the best chocolate makers in America remain. See French Broad Chocolate Makers, tree-to-bar chocolate made in America, and some of the best chocolate in the nation's capital.
2. Brazil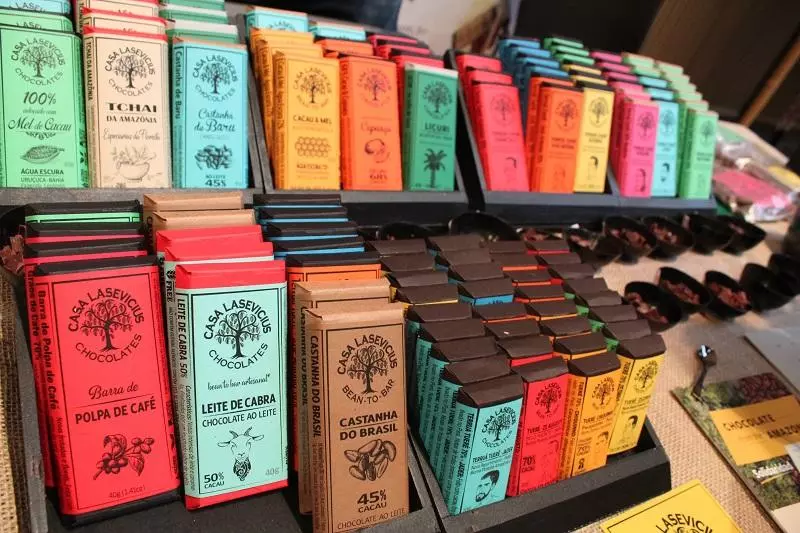 Where do I even begin with Brazil? The country has a long history of growing cacao, but devastation from agricultural disease in the 1980's caused both widespread poverty and the loss of their spot as one of the world's largest exporters of cacao.
Yet a huge explosion of interest has taken over the country in the last several years, particularly in São Paulo and the small coastal city of Ilheus. Lots of small-scale chocolate makers have popped up across the country, as well, both bean to bar and tree to bar.
But the item that really put them on my own radar was their national chocolate festival, a large affair now joining the ranks of several older regional chocolate and cacao festivals. It's like the sprinkles surrounding a brigadeiro— a famous Brazilian sweet that uses cocoa powder and sweetened condensed milk— holding together the whole system of makers and farmers and everyone in between.
To top it all off, Brazil is also home to a slew of cacao relatives, which are native to the region. Chocolate makers are taking advantage of this tropical wet dream to intrigue international and domestic chocoholics, making chocolate-like desserts from other Theobromas, and even incorporating them into chocolate bars.
These days much of the world's commercial cacao pulp is from Brazil, where the frozen cacao pulp industry seems to be huge. But Brazilians aren't happy with just using cacao to make chocolate and other goodies.
Some citizens are also forming their businesses specifically around using cacao to preserve the country's shrinking rain forests, adding value to a crop that has for too long been largely shipped out of the country.
There's not much you can do with cacao and chocolate that Brazilians haven't already thought of, planned out, and executed on; that's what's earned them the top spot on this list.
3. Belgium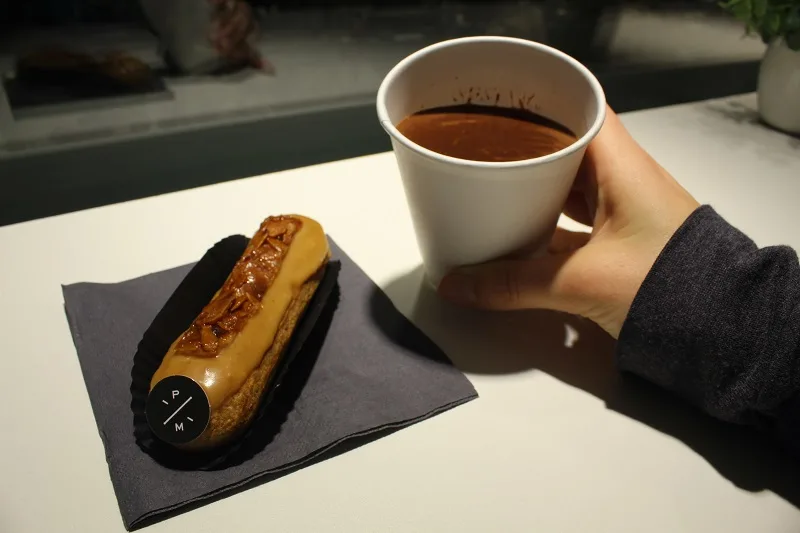 Who doesn't love a chocolate shop on every corner? The rumors that Belgium's biggest cities feature more chocolate shops than the usual is in fact true. However Belgium is not tropical, and therefore cannot grow cacao, so all Belgian chocolate is made from imported cacao.
This limits the options of domestic chocolate makers, whose trade goes back centuries, all the way to the 1600's. Back then cacao was mostly consumed in the form of a bitter hot chocolate, affordable almost exclusively by the upper class as a sort of medicinal beverage.
According to the archives, sugar was added to the beverage around the turn of the 17th century, making hot chocolate even more popular throughout Europe. Many decades later, their descendants continue to make and consume chocolate at above-average rates.
This has made chocolate relatively affordable throughout the country, each piece generally coming in around one euro ($1USD).
4. Japan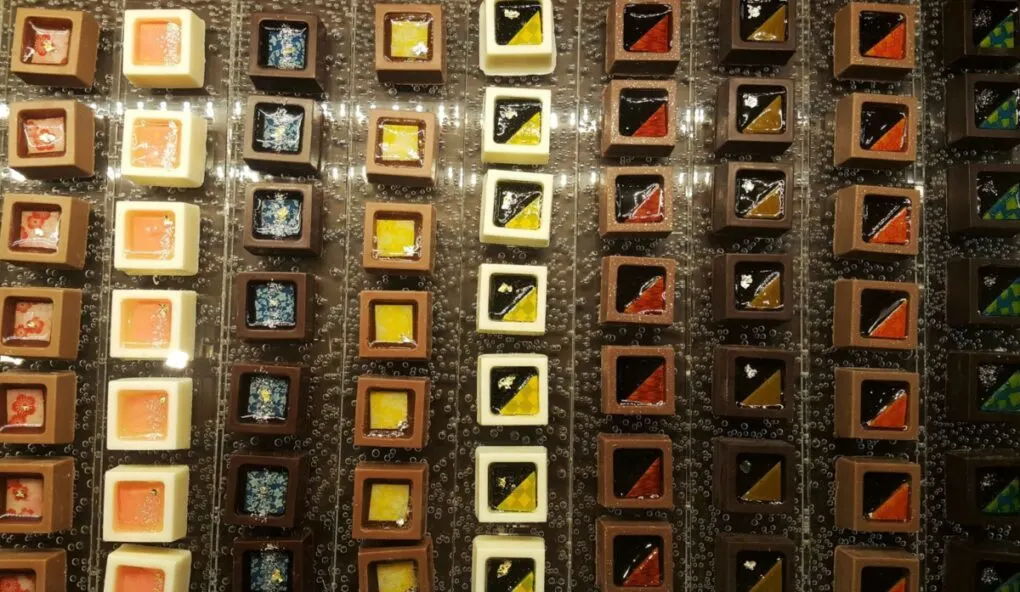 Japan is quite frankly a breeding ground for chocolate makers and creativity in chocolate.
With over a hundred craft chocolate makers of varying sizes, yet no cacao growing on any of the islands, there's an impressive concentration of chocolate here. To pair with them, there's also an equally large number of chocolate festivals.
These shows are held in the wintertime around Valentine's Day, and they're consistently packed. The mere fact that you could easily find a chocolate maker in most any city you visit in Japan is an impressive feat, but wait until you attend a Japanese chocolate festival.
Japan seems to have chocolate fever, and they're so willing to pay for fine chocolate that the Japanese bars I've bought have far outstripped prices of bars from any other country, even in Northern Europe. Even foreign makers like Dandelion and Naive have joined the Japanese chocolate market, alongside the many foreign chocolatiers who entered before them.
But on the southernmost islands of Okinawa there's not only craft chocolate makers, but a unique sugar farming revival. Japanese chocolate makers have an impressive commitment to bringing Japanese flavors & single origin chocolates together in a seemingly never-ending combination of flavors and distinct elements.
5. Ecuador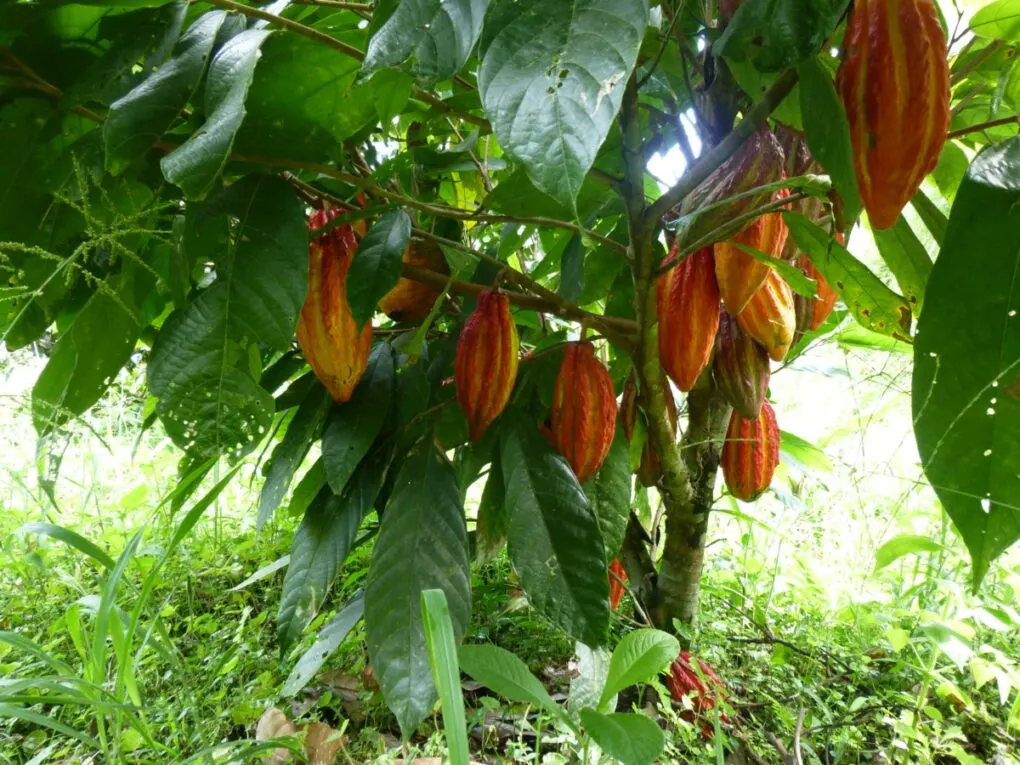 One of my favorite countries in the world, Ecuador has had a strong chocolate culture for decades, and cacao culture for millennia. Ecuador exports huge amounts of cacao, but they also have dozens of their own chocolate makers scattered across the country, in particular in the Quito area.
The only reason they don't rank even higher on this list is because they're already fairly well-known for cacao & chocolate, and this is a list of rising chocolate stars. However, of all the best countries for chocolate, they have the strongest reputation for quality cacao and chocolate, and they've been using it as a base for further growth rather than simply coasting by.
The amount of quality cacao being grown in Ecuador and turned into value-added chocolate is impressive, to say the least, and they're by no means stopping with chocolate. Beyond Brazil, Ecuador is the only other country I've heard of consistently using their cacao pulp and other cacao by-products in unique ways.
One of the most popular exports in recent months has been cacao juice, an unfermented version of the cacao liquor consumed in many other countries. It seems like I hear of a new Ecuadorian chocolate maker every other week, and even when I lived there a few years back many chocolatiers seemed to be using locally-made chocolate.
Every fall they have an annual chocolate & cacao festival, and the country now has several distinct terrior regions, not to mention the recent evidence that Ecuador may in fact be the birthplace of cacao. If that's not enough, the country even has its own native varietal of cacao, called arriba nacional.
6. France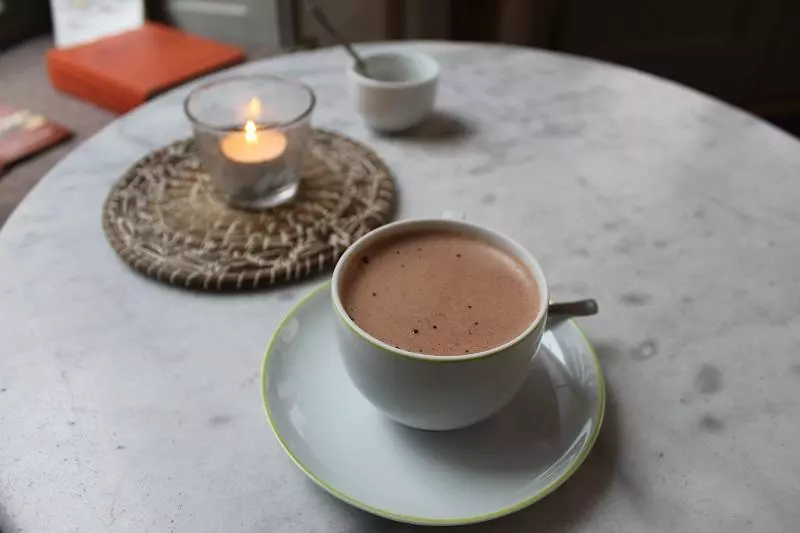 It would be incomplete to make a list of the best countries for chocolate and leave off France. One of the original cacao-importing countries in Europe, France is also known for the infamous French truffle, which is one of the best-known confections from the country (though most people don't seem to know it!).
The best city for chocolate in France is undoubtedly Paris, but the southern town of Lyon give the capital a run for it's money with their annual Salon du Chocolat. The 4-day festival has been running since 1994 and now also has versions around the world, including in my adopted country of South Korea.
Each year it attracts tens of thousands of visitors for hours of sampling fancy chocolates, watching chocolate-themed fashion shows, and even enjoying showings of movies about chocolate.
7. Mexico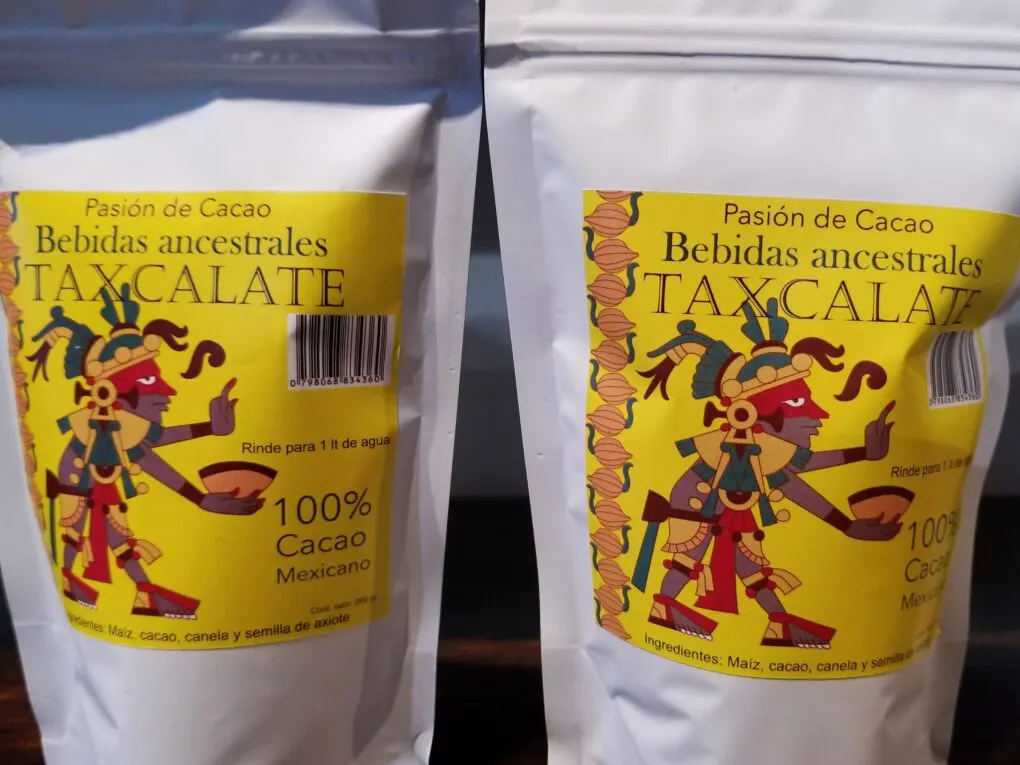 Often referred to as the home of criollo or "fine flavored" cacao, southern Mexico is sort of like the bread basket of cacao.
Varietals grown in Mexico are known for having a higher percentage of white beans, which have a more mild & nuanced flavor. Centuries ago, most of the world's cacao came from Mexican territories, but their percentage shrank as other lands were covered in cacao and the price dropped.
But recently the number of chocolate makers & highly-engaged cacao farmers there has sky-rocketed. In the face of oil's decline, locals have been infusing a lot of money into the industry, and it's finally seeing results.
This recent reappearance onto the scene is a combination of the slow re-planting of cacao and the increased demand for such high quality cocoa, along with more complex cultural motivations. This includes Mexican-Americans moving to Mexico, the influence of fine food culture from Europe, and the tree-to-bar chocolate making trend sweeping the world.
Mexico probably has the highest concentration of cacao museums and cacao experiences or home stays of any place I've ever researched. The country has been crazy loud over the course of this year, with many cacao farms, experiences, and museums popping up across the states.
Not only are Mexican chocolate makers and a few cacao cooperatives working to build their brand & reputation for quality cacao, but they're also creating the festivals and shows at which to premiere them.
8. India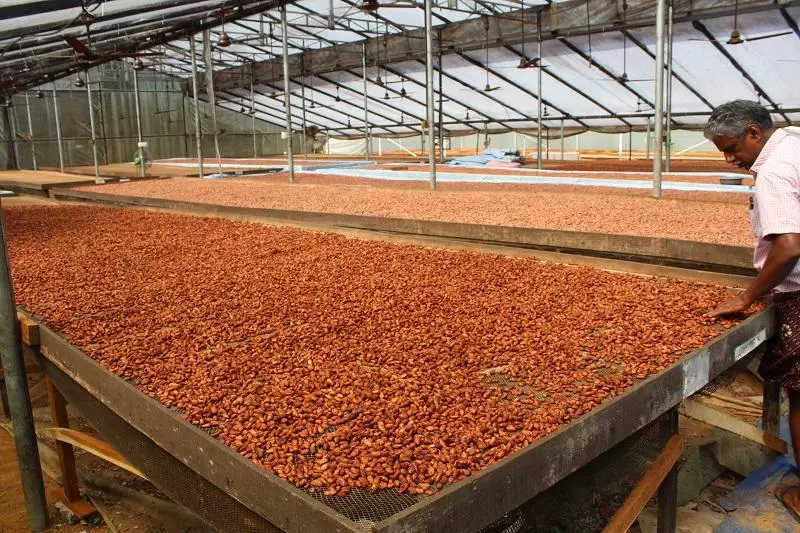 Over the last few years, chocolate makers have been popping up all over the subcontinent of India, both in major cities and on farms.
There's certainly a cacao-growing hub in the southern region of Kerala, but cacao has been known to be grown on plantations throughout the southern half of the country. Coconut is a popular inter-crop and secondary source of income.
Though like Brazil, plantations I've seen pictures of seem to have a huge variety of other crops growing on them, which may be more for local use. As a cacao origin, at the moment India is one of the hottest on the market.
It's working its way up to the popularity of Vietnam, around whom the excitement is firmly established, as more volume of cacao is made available each harvest. It's got a lot of buzz, but Indian cacao is still working out the kinks as demand seems to be outstripping supply, at least in terms of quality cacao.
I look forward to seeing leaders in cacao farming education grow on the subcontinent, especially as local demand for cocoa and chocolate continues to rise. Cocoa trees could be a lucrative way for farmers to add income to coconut groves or cacao-compatible farms, without losing existing forms of income.
9. Thailand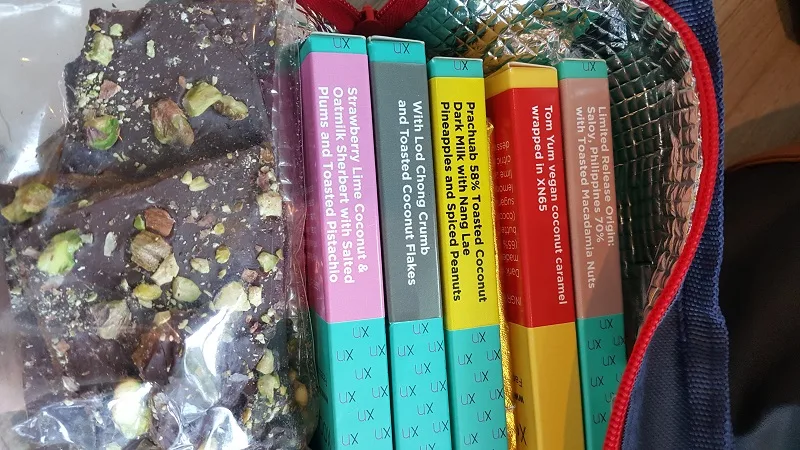 Much faster than any other locale on this list, Thailand has burst onto the fine chocolate scene.
This time last year the country had just a few chocolate makers and basically no Thai cacao available outside of the country. But 2018 has seen a huge number of chocolate makers appear in Bangkok and Chiang Mai, adding up to a total of a dozen.
Several of these have opened since I originally wrote about chocolate in Bangkok. But beyond the steady growth, the sheer noise being made in regards to the Thai craft chocolate scene is impressive.
Kad Kokoa in particular seems to be everywhere, and that's a purposeful push by the couple behind the brand, and a smart one in my humble opinion. Not all of these dozen makers are using exclusively Thai cacao, but several are, and almost all of them have cafes with coffee and bonbons and desserts.
Thai cacao hasn't just appeared on the international scene, but it's also brought a party with it, and that party is loud. Chiang Mai's cocoa research center has been around for decades, making chocolate and educating farmers, yet even they didn't jump onto the scene until this year.
With several distinct cacao growing regions along the country, Thailand is poised to be another big player in the fine cacao scene within just half a decade. At then end of this year, Chiang Mai's cocoa research center is opening up a "Chocolate School," where farmers can come to receive training on growing cocoa.
With the recent investment into continuing to grow Thai cacao in both volume & quality, it's no surprise that the country's been rapidly ascending the chocolate ranks.
10. Peru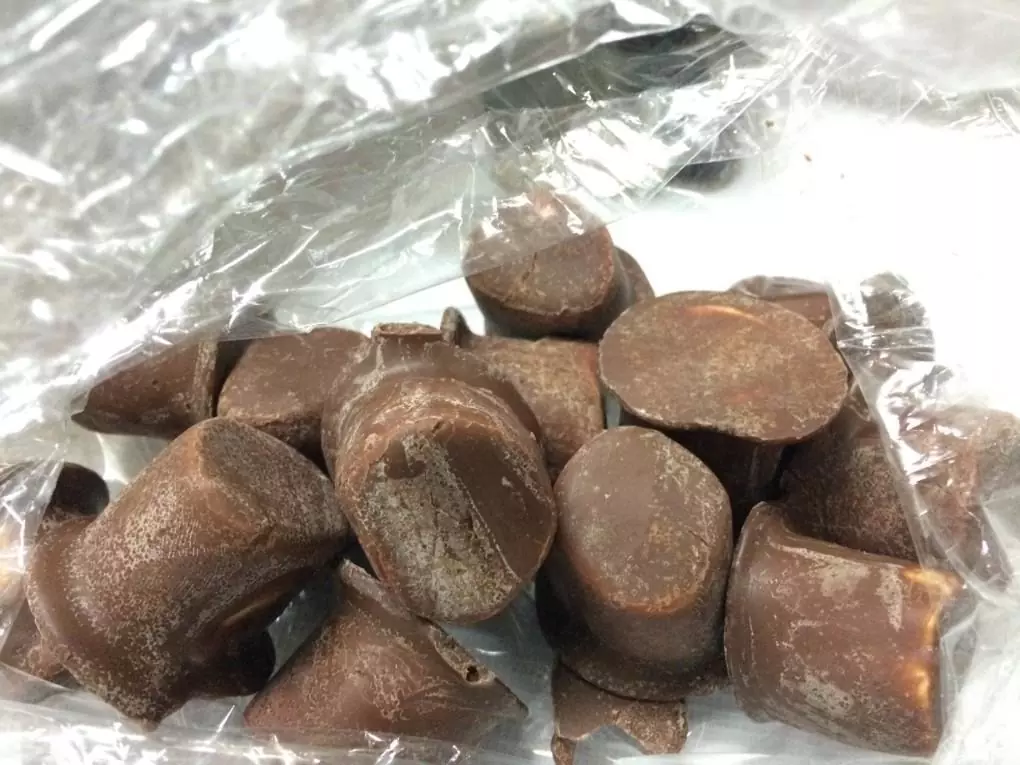 In a manner similar to Ecuador, Peru has put some gas into their cacao engine in the seven years since I lived & worked at a chocolate museum there.
I remember spending a few days in Lima before heading home, and after research in English & Spanish, only being able to find a few Peruvian chocolate brands for sale in the city. And I walked a lot just to get those.
Now I could name a half dozen Peruvian chocolate makers off the top of my head, and like Ecuador, they're mostly using local cacao. But these days there's not only several chocolate makers & a Salon du Chocolat y Cacao in Lima, but dozens of makers throughout the country, from north to south.
On top of that, Peru has become quite well-known for quality cocoa thanks to a few established cacao brands & famous cacao origins, as well as many chocolate experiences promising a unique look at Peruvian cacao.
Every major city in Peru has at least one chocolate maker, and most also have a cacao museum of some type. I suppose we have the ChocoMuseo franchise to thank for that, though some locals have started chocolate making education efforts of their own.
11. England
I'm not sure if it's because of a shared history and language or just pure coincidence, but England was one of the first places affected by the American craft chocolate movement.
Over the last decade or so it's only picked up steam, especially as London's famous chocolatiers have started getting into the bean to bar scene. Yet far beyond the capital you'll find chocolate factories dotting the English countryside, lending a great idea for chocolate travel— chocolate road trip anyone?
In terms of sheer concentration, England is definitely in the top ten for number of craft chocolate makers and chocolatiers. But they're still working on educating the British public and establishing infrastructure for their chocolate communities, widespread as they've become.
London Chocolate Week has become pretty legendary in the region, and the number of "UK-based" chocolate subscription boxes & chocolate educators is at an all time high. British chocolate cafes are often more like chocolate education centers or museums, and the selection of goods is hugely varied.
All they're missing is a few cacao trees in a greenhouse downtown!
12. Colombia
Although still much more known for coffee, over the last decade or so Colombia's cacao industry has started taking off.
Despite the fact that Colombia has grown cacao for millennia, its recent growth in the number of trees and the quality of cacao coming out of the country is a combination of factors. On the one hand are hundreds if not thousands of passionate entrepreneurs starting their own ventures using Colombian cacao, from cacao brands to chocolate making.
On the other hand is the Colombian government's move towards creating jobs in cocoa, an effort fueled by the desire to lessen the country's dependence upon coca & cocaine. The number of cacao farmers interested in making chocolate from tree to bar is on the rise as a part of the number of Colombian chocolate makers.
Like in neighboring Ecuador and Peru, Colombian chocolate makers are scattered across the country. I've seen a decent number of both farmers and makers populating fine chocolate forums, though it's still not quite comparable to Peru or Ecuador.
Yet they made this list because, despite their complicated past and continued difficulty with drugs & safety, Colombia is on the up & up in terms of chocolate. They'll continue doing big things for a long time to come, too.
When national papers in a country begin taking notice of their local chocolate culture, as has been happening for years in neighboring Ecuador, then it's further evidence that they merit a second look. Check out this article on chocolate in Colombia.
On a related note, local sugar is also growing in popularity in Colombia, as young Colombians are drawn into the global artisanal food movement and food tourism, bringing up another avenue of interest for local chocolate makers.
13. Netherlands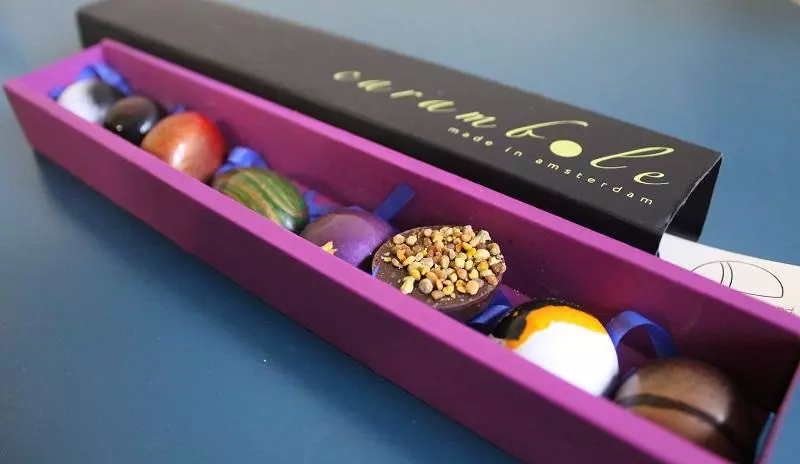 The Netherlands has had more of a slow burning relationship with cacao and chocolate.
It's one of the biggest importers of cacao in all of Europe, and the country's many importers have been quite vocal about their involvement in transparency and diversity within the supply chain. Amsterdam is even home to one of the world's largest chocolate festivals, Chocoa, whose next show is in February 2024.
The Dutch love of cocoa doesn't just hark back to their roots as a colonial importer of cacao, either, but is an amalgamation of social entrepreneurs, health foodies, experiential enterprises, and the more typical chocolate makers and cacao importers.
The cities of Utrecht and Amsterdam have by far the highest concentration of cocoa & chocolate businesses, but as you could see from a cursory look at the Chocoa events forum, it's not all about making chocolate.
The Dutch approach to it all is more or less the same as the craft chocolate approach: a transparent supply chain which leads to better chocolate. The Netherlands has a strong chocolate culture, for sure, but it's their dedicated cacao culture that's really drawn my eye.
14. the Philippines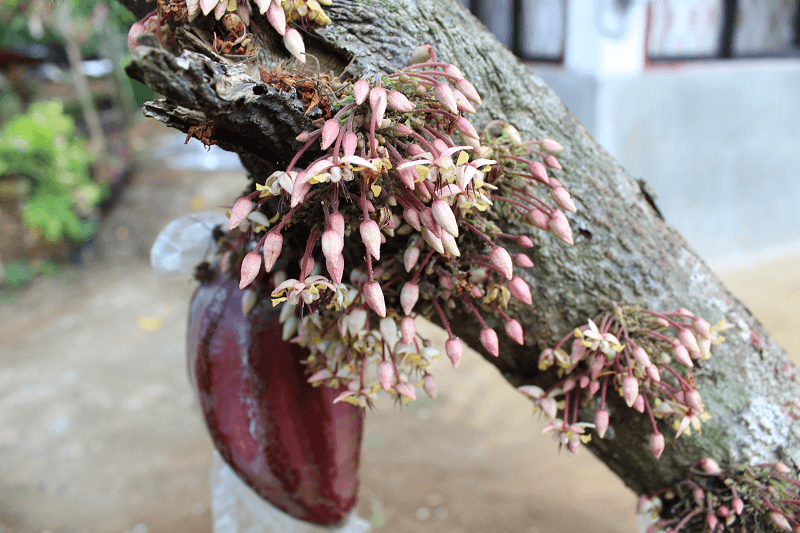 Unlike Indian and Vietnamese cacao, Filipino cacao isn't making a lot of noise on the origin market— unless you're located in Asia.
Because also unlike India and Vietnam, internal consumption of Filipino cacao far outpaces internal production, and the country is still importing cacao to meet citizens' demand for chocolate. However, over the last half decade or so the amount of academic research and on-the-ground training for farmers has been increasing quickly.
The government is investing a lot of money into both educating farmers on best practices for cultivation & processing, and planting more quality cacao at relatively low prices. In fact, their lofty aim is to produce as much as 10% of the world's supply by 2022.
Playing upon the fact that production isn't nearly at capacity as it is in much of Africa, and their legacy as the first place in Asia to grow cacao, the Philippines has publicly set their aim very high. Starting in the 1600's when it was a Spanish colony, the Philippines began harvesting cocoa, and it's largely remained a small shareholder's crop until today.
So while there are many cacao farmers, there's still not much education of them or the general public, though many chocolate makers are using local cacao. Another interesting approach they're taking to chocolate is the tourism approach.
I predict that if I made this list in two or three years, the Philippines would be overtaking India as the hot new cacao origin out of Asia, as the country certainly has the land and the will for it.
15. Australia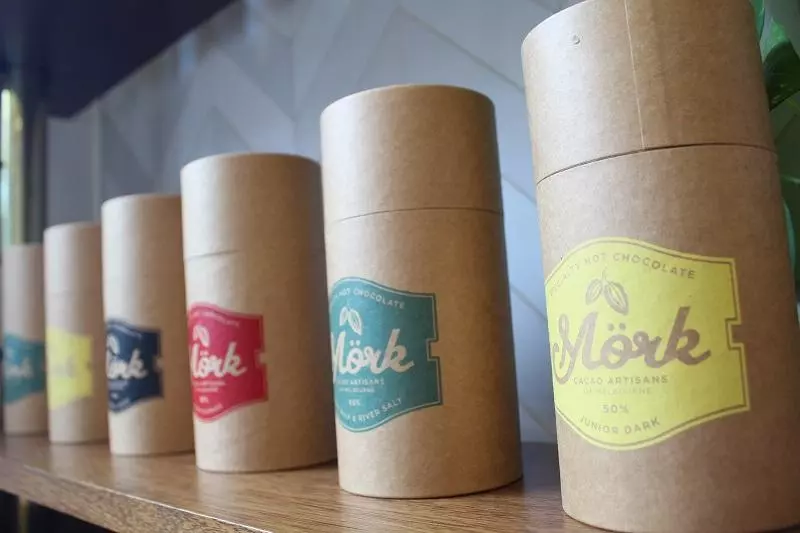 I've been pleasantly surprised by the number of chocolate makers sprinkled all over Australia's massive landmass. Part of the reason Australia made this list instead of any of the Honorable Mentions from below is quite frankly thanks to the bias of the English language in craft chocolate.
As the lingua franca of the modern era, the amount of "noise" you hear from any country will be dictated largely by the languages you speak & search in, and Australians speak mine. But beyond the large number of chocolate makers and chocolatiers across Australia, there is the public's demonstrated interest in learning more about the food.
What most people still wouldn't know or expect, however, is that in the northern tip of the country they can & do grow cacao. They actually make chocolate from this cacao, as well, and Darwin, Australia may just become known as Australia's chocolate city sometime in the near future.
But for now the country will have to settle for the larger cities of Sydney and Melbourne, where much— though not all— of the country's chocolate makers are based.
Honorable Mentions
These are some countries where a lot of progress is being made around cacao, chocolate, or both. But they're either locations where this culture is well-known & little-publicized, firmly established & stagnant, or progressing relatively quietly. That's why they didn't make the list.
The countries below have some serious fire in their bellies for cacao & chocolate, but are just too well-known or not nearly loud enough to crack the top twelve.
For those of you who have a problem with my rankings, feel free to leave a comment with your reasoning— preferably after you've taken at least a cursory glance at the happenings in the aforementioned countries.
Venezuela: there is so much happening in Venezuelan cacao and chocolate. Several of the most famous origins in chocolate are from Venezuela, but the situation there is so precarious that it seems like it's hard for people to grow or reach their desired audience. I have hope that over the next few years this will change and Venezuelans will be able to promote their cacao & chocolate to the level of their neighbors, because it really is (largely) stupendous.
Vietnam: this was another tough one to leave off the list, but Vietnam has reach a level of fame such that people know of the several makers there, and could probably even name a few of the dozen or so cacao origins. There is some more noise being made there insofar as new makers, but much of it is still local within the country, and maybe as far as some other parts of Asia.
Taiwan: like many parts of Asia, Taiwan has been ramping up cacao production over the last few years, and the number of Taiwanese chocolate makers has exploded. However, Taiwanese chocolate makers and cacao farmers, many of whom are getting into the agro-tourism field, have set their sites on China. So insofar as being loud in English, the Taiwanese voice is being overwhelmingly drowned out.
Trinidad & Tobago: another relatively overlooked country in the Caribbean, Trinidad & Tobago is a duo of Caribbean islands off the coast of Venezuela, and home to the trinitario varietal of cacao. At last count the islands had well over a dozen chocolate makers, several cacao farm tours and chocolate experiences, and at least two annual chocolate festivals. But their noise level, while decent, has been relatively consistent over the last couple of years compared to some of their neighbors.