Podcast: Play in new window | Download
"The Malaysian grower cannot survive at prices that are coming out of Africa. The living standards are different; labor costs are different."

Ning-Geng Ong, Founder of Chocolate Concierge
Malaysian origin chocolates are about as common as Cambodian or Hawaiian chocolates. That is, they exist— but you can't really find them unless you go to the source. But it wasn't always this way. Malaysia used to be one of the world's top ten cocoa producers, and remains a top processor of cocoa. So what's happened over the last thirty years?
The flux throughout Southeast Asia tells only part of the story. In this episode, we talk to five people involved in every stage of Malaysian chocolate making, from tree to bar. We get into the challenges they've taken on, their hopes for the future, and what's WhatsApp got to do with it all.
To read an article version of this episode click here.
Link To Review: https://podcasts.apple.com/us/podcast/chocolate-on-the-road/id1448433054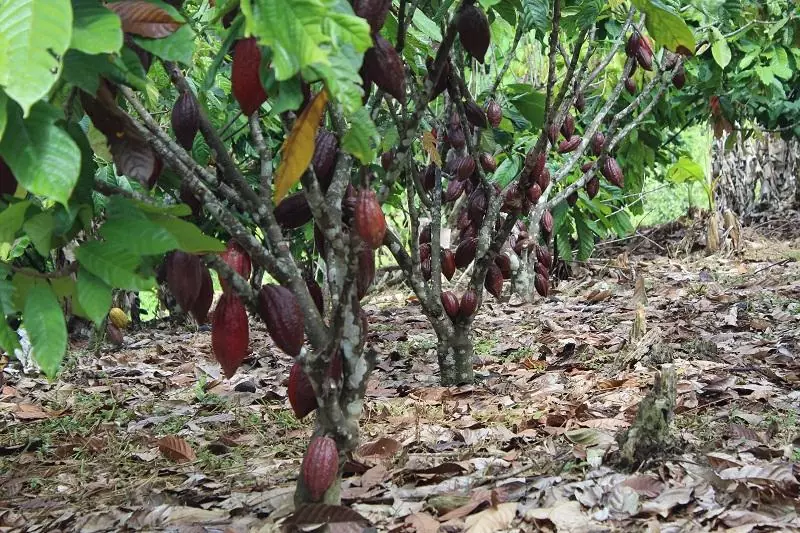 Topics We Cover
the history of cacao and cocoa processing in Malaysia
how farmers stay in contact with each other and the Cocoa Board
"farm to table" as a way to increase income
post-harvest cocoa processing techniques in Malaysia
what Malaysia's oil palm cultivation means for domestic cocoa
Malaysia's strong research background and bank
the most common chocolates eaten in Malaysia
problems with growing cacao in Malaysia, or rather, continuing to grow cocoa in Malaysia
Show Timeline
0:00-2:18~ Country & contextual introduction & CTA
2:18-7:10~ Background on the history of cacao cultivation in Malaysia, and how that's changed over the years (Malaysian Cocoa Board)
7:10-16:10~ Diving into the cocoa farmer's perspective on how cocoa cultivation could become a viable career path for the country's farmers, and what caused the drop in price & quality in the first place. (Josephine Lu & Rustam Bakka)
16:10-24:00~ Getting into how the premium cacao scene in Malaysia has changed over the last decade, and structural barriers to increasing farmer income. (Eddie Kim)
24:00-38:00~ Ning-Geng Ong expounding upon Malaysian cacao culture and how he's building his own vision of the country's future approach cocoa cultivation & appreciation
38:00-41:31~ Final thoughts on value-added chocolate products in Malaysia, & the end of the episode.
More About Our Guests
You can read more about the Malaysian Cocoa Board here.
Josephine Lu & Rustam Bakka: co-founder of Jaws & Claws Chocolate, a direct trade bean to bar chocolate company; and a cacao farmer and regional fermentation manager in Keningau, Sabah, Malaysia. Check out Jaws & Claws' Instagram and Facebook.
Eddie Kim: Co-founder of Bonaterra Chocolate in Kota Kinabalu, Borneo, Malaysia, and cacao educator throughout Asia. Check out Bonaterra's Instagram and Facebook.
Ning-Geng Ong: founder & chocolate maker at Chocolate Concierge, a Kuala Lumpur-based craft chocolate company, and cocoa farmer & visionary at Culture Cacao. Check out Ning's Instagram, Facebook, and Website.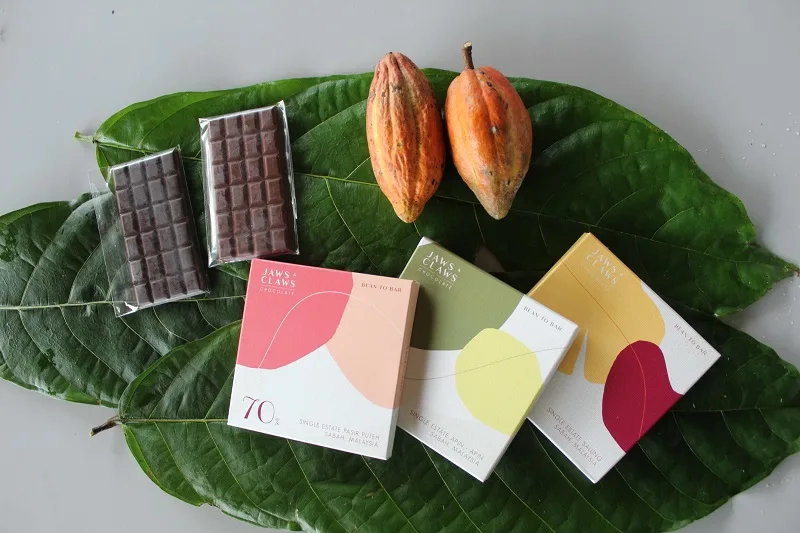 Connect With Chocolate On The Road
On Instagram: @chocolateontheroad
On Facebook: @chocolateontheroad
Show music is Roadtrip by Phil Reavis, and our transition music is We're Gonna Be Around by People Like Us. Sound effect credit to "Airplane, Seat Belt Beep, A.wav" by InspectorJ (www.jshaw.co.uk) of Freesound.org.