Podcast: Play in new window | Download
"I hope it's kind of like a series of Trojan Horses made out of chocolate… introducing the idea, hopefully, of complementary medicine or natural products medicine to many people. [This is] the idea that plants may in…some cases be a better form of treatment than isolated pharmaceuticals."

-Marcos Patchett, Author of The Secret Life of Chocolate
It's a huge undertaking to write a book, but it's a monumental project to write the book on your chosen subject. Yet that's exactly what you'll find in The Secret Life of Chocolate, a definitive book on cacao written by medical herbalist Marcos Patchett. The book's many chapters read like individual deep dives into the many facets of cacao, as explored through the lens of its medicinal role in cultures through the ages.
It's been such a pleasure to have this book in my chocolate library, that I had to have a chat with Marcos on the podcast. We get into some of the most frequently asked questions about chocolate, from antioxidants and allergies to the history of cacao ceremonies. I hope you enjoy listening to our conversation as much as I enjoyed having it.
Note that I received a review copy of Marcos's book, but that I chose to interview Marcos of my own accord.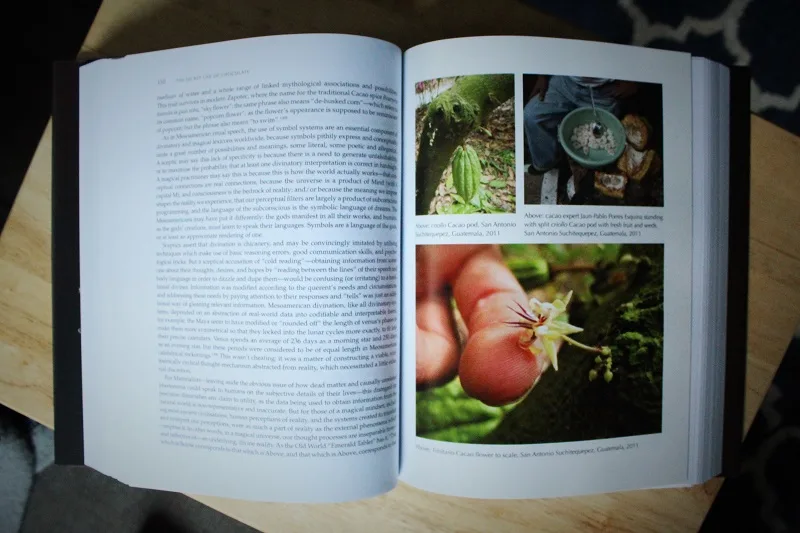 Topics We Cover
Background on Marcos's cacao research & his work as an herbalist and drop-out art student
Categories of cacao beverages and the four reasons each of them were consumed in ancient Mesoamerica (ix)
Some of the botanicals that can be and are added to cacao beverages & their various reasons for being included
What antioxidants are and how our bodies use them, as well as their bio-availability in various chocolates
The raw cacao movement (& its validity)
FAQ about cacao ceremonies (and Harry Potter)
Chocolate allergies
Whether chocolate can cause acne
Connect With Marcos
Marcos's Website.
Marcos on Instagram.
The Secret Life of Chocolate Book Website.
Buying Marcos's Book: In the US or Everywhere Else. For the foreseeable future, use code CHOC to get 20% off your order outside of the US (applied at checkout)!
Connect With Chocolate On The Road
On Instagram: @chocolateontheroad
On Facebook: @chocolateontheroad
Show music is Roadtrip by Phil Reavis, and our transition music is We're Gonna Be Around by People Like Us & Sweet Dreams by Lobo Loco.
To listen to the previous episode, click here.