Podcast: Play in new window | Download
"The more you know, the more you realize you don't know."

-Megan Giller, Author of Bean To Bar & Chocolate Noise
In the chocolate world, there are very few in-betweens. Most of us either buy or sell chocolate, whether we make it ourselves or curate it for customers. Megan Giller's case is a bit different; she's more of a go-between than an in-between, connecting readers to remarkable treats from around the world. Since even before her book— Bean To Bar Chocolate: America's Craft Chocolate Revolution— came out in 2017, she's been bringing the good word of great chocolate to thousands of readers on sites like Forbes, Chowhound, and Engadget.
But a person's always more dynamic than their writing, even when they're as talented as Megan. So in this interview, the two of us get into her start as a freelancer, weed-infused chocolates, and the intersection between feminism & chocolate. I hope you enjoy listening to our conversation as much as I enjoyed having it.
To read more about craft chocolate, check out my guide to the 21 best books for chocolate lovers, or my article on where to buy craft chocolate online.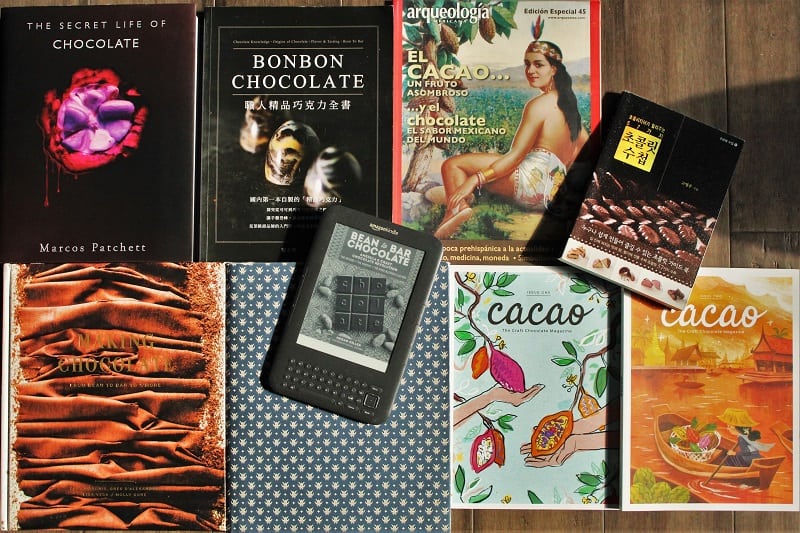 Topics We Cover
how Megan got started in freelance writing back in Texas (Zagat)
the process of researching her book
craft chocolate as a food gateway & intersection for appreciating other artisanal food industries
Megan's quest for the best edibles
diversity in chocolate, beyond the factory
brand-conscious buying
feminism & foodways, and her upcoming book
running chocolate tastings in the age of covid
awards programs for chocolate products
Connect With Megan & Chocolate Noise
The Chocolate Noise Website.
Chocolate Noise on Instagram.
Chocolate Noise on Facebook.
Connect With Chocolate On The Road
On Instagram: @chocolateontheroad
On Facebook: @chocolateontheroad
Show music is Roadtrip by Phil Reavis, and our transition music is We're Gonna Be Around by People Like Us & Sweet Dreams by Lobo Loco.
To listen to the previous episode, click here.