Podcast: Play in new window | Download
"In those days, suddenly in Korea, the specialty coffee is booming. So, why just only coffee? Because, you know, cocoa is a more interesting item. So for the first time, I introduced bean to bar chocolate to Korea."

-Eddie Kim, Co-founder of Bonaterra Chocolate
South Korea's rapid globalization is countered by a fierce sense of cultural identity, and fine chocolate is one of the many places this standoff is playing out. Before the recent explosion of Korean culture onto the international scene, South Korea was often lumped in with neighboring China and Japan. But despite some similarities, the Korean chocolate scene is a force all its own. The country's only been opened up to imported goods for the last few decades; just a few decades before that, it was ravaged by the war that tore the region in half.
In this episode, we talk to four people who are working to reckon the two viewpoints currently butting heads in Korea. We address the country's history with, consumption of, and preferences surrounding fine chocolate, in a land which goes through food trends like paper plates at a barbeque.
To read the article version of this episode, click here.
Topics We Cover
the history of chocolate within Korea
how & when chocolate is consumed in South Korea, and how people perceive it as a product
avenues through which Korean chocolate makers are working to educate local consumers
what it is about bean to bar chocolate that attracts Korean consumers, from flavors and pairings to consumption style
cultural aspects which have proven to be obstacles to bringing fine chocolate to the Korean public
Show Timeline
0:00-1:25~ Episode introduction, including an announcement about the upcoming seasons
1:25-6:45~ How Korean chocolate culture started and has continue to evolve, picking up pace especially in the last 10 years or so. (Eddie Kim)
6:45-12:10~ What it's been like helping to build an entirely new fine food industry & educate a completely new consumer base in a very homogeneous country, and in particular, outside of the capital city. (Hanbin Paek)
12:10-19:30~ Dan Kim discussing how he and his brother decided on entering the fine chocolate market in their parents' homeland of South Korea, and the evolution of that business, from import to creation.
19:30-22:00~ Coffee importers and roasters getting into the Korean chocolate game, and why it could be an issue. (Eddie Kim)
22:00-31:40~ Jason Chung sharing the trends, interests, and obstacles of the Korean chocolate market, from his 1.5 years as a fine chocolate importer in Korea.
31:40-37:44~ Goals Korean makers have for the local market, and how they hope to get there. Also, the end of the episode.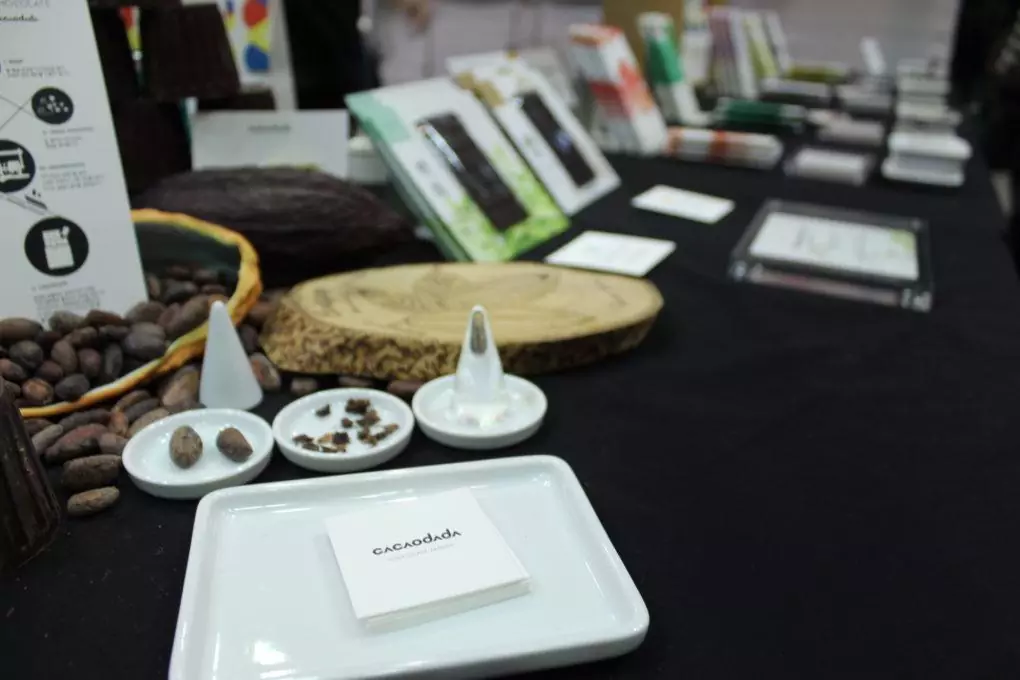 More About Our Guests
Eddie Kim: Co-founder of Bonaterra Chocolate in Kota Kinabalu, Borneo, Malaysia, and cacao educator throughout Asia. Check out Bonaterra's Instagram and Facebook.
Hanbin Paek: Founder of Public Chocolatory in Chuncheon, South Korea. Check out Public Chocolatory's Instagram, Facebook, and Online Shop. Also Read: An Interview with Hanbin Paek of Public Chocolatory.
Dan Kim: Co-founder of P.Chokko, a cacao importer and chocolate maker in Seoul, South Korea which unfortunately had to close in 2020.
Jason Chung: Founder of Andiamo Chocolate & Coffee, a fine chocolate importer in Seoul, South Korea, though his company is currently on hiatus.
Further Reading
Connect With Chocolate On The Road
On Instagram: @chocolateontheroad
On Facebook: @chocolateontheroad
Show music is Roadtrip by Phil Reavis, and our transition music is We're Gonna Be Around by People Like Us & Multiple songs by Lobo Loco.