For Koreans, spending a long weekend in Busan is a popular getaway, especially from Seoul. It's got the beach & ocean vistas, abundant seafood, and the most famous living village in Korea: Gamcheon Culture Village.
Planning your Busan itinerary is easier than ever, no matter where your interests lay. If you hate flying, you can take a bus or a train to Busan (unlike to the beautiful Jeju island). The city even has an international airport, so it sees many visitors from nearby Japan and China.
But just because it's a big city doesn't mean you can make the most of 3 days in Busan. I lived in South Korea for 3 years, and I went to Busan every 2-4 months in that time. I visited during every season. Each time I had just 3 days in Busan, and each time I tested a slightly different Busan itinerary.
I tweaked it a bit until I'd had the chance to solidify some favorite activities, and try out some new ones. I always made time for chocolate shops in Busan, for example. I've found that as an expat in Korea, I have a very different perspective on the city and on my adopted country, so hopefully this insight and research helps you plan your own trip. Jal kayo!~
Buy a PDF Version of This Post!
Planning a Trip to Busan (2023 Update)
Those of you looking to visit South Korea are probably as confused by all the changes as I was before I visited again in 2022. The Korean government has been as wishy-washy with their pandemic policies as those in most of the other heavily-touristed countries in Asia have been.
But as of November 2nd, 2023, masks are still required in medical settings like hospitals but are NO LONGER REQUIRED in all other indoor public places, including on public transport (though some people continue to wear them).
Here are the documents you need to visit Korea as a tourist:
K-ETA (Korean Electronic Travel Authorization, applied for at least 72 hours before departure) OR Visa to visit Korea (countries which previously had a visa exemption now need to apply for a K-ETA). From April 1, 2023 to December 31, 2024, passport holders from 22 countries will also temporarily NOT need a K-ETA or visa to visit Korea (includes: Australia, Austria, Belgium, Canada, Denmark, Finland, France, Germany, Hong Kong, Italy, Japan, Macao, Netherlands, New Zealand, Norway, Poland, Singapore, Spain, Sweden, Taiwan, UK, US (including Guam)). If you're a valid ABTC card holder (APEC card), you are not required to apply for a K-ETA [excluding Americans & Canadians].
Q-Code (can also be filled out upon arrival): visitors need to fill out information for the Korean quarantine system, known as Q-Code. Note that all travelers are now allowed in regardless of vaccination status, but you do need to have filled out your Q-Code before going through immigration.
If for some reason you need to take a covid test in a South Korea airport, the cost of a covid test in Incheon Airport is currently ₩80,000 ($60USD), with some options within Seoul as inexpensive as ₩65,000 ($50USD). There's no testing requirement to leave South Korea, but you may be required to take a test in order to move on and enter your next destination or home country.
Arrival & Getting Around Busan
As the second-largest city in Korea, Busan is very well-connected to the rest of the country. Nearby cities like Gimhae, Daegu, or the historic Gyeongju are just a short bus ride away, which is why I don't recommend only visit Busan on a day trip.
South Korean public transport is world above that of the rest of Asia, except for neighboring Japan. Getting to Busan will either involve a bus, train, or airplane depending upon how far away you are. Note that if you are flying from Gimpo Airport, the airport closes each night from 12am-4:30am.
The city has its own international airport, located just next door in Gimhae, itself a large city. Coming from Incheon or Seoul to Busan, flights are extremely available and cheap. Taking the train is another popular option, and while not as fast as a flight, can be very comfortable.
The KTX or the Mugunghwa (slow train) are the only types of train you can take from Seoul Station to go from Seoul to Busan or vice versa, and the Mugunghwa actually stops at a few cities in between.
A more affordable option— and the only one, if you live outside of Seoul— is to take the bus. There are direct buses from all of the Seoul bus terminals (I recommend Express Bus Terminal), but if you're coming from outside of the city it may be more realistic to changes buses at a nearby city.
There's a Busan subway line well-connected to the bus stop where you'll arrive, so if you go this route, you won't have trouble getting to your accommodation. Big cities near Busan include Gimhae, Daejeon, Gyeongju, Gwangju, Daegu, and Pohang. Getting around Busan will be easiest via the metro, and the system of buses.
Be sure to download a Korean translation app like Papago and a Korean map app like Naver Maps, as those will have the best translations and directions (Google Maps is absolute crap in Korea) to follow throughout your South Korea itinerary. But be warned, it may take awhile to get across town, no matter what route you take!
How To Visit Busan In Winter
Visiting Busan in winter can be an intimidating task. It can snow in Busan as early as November, and even into early March, but it's generally not a debilitating amount, as there can be in Seoul. It's important to pack your winter clothes, but know that it'll always be a bit warmer in Busan than in Seoul.
One New Year's I spend there, it was just below freezing and sunny all day, making it downright gorgeous (for wintertime in Busan). So what is there to do in Busan in the winter?
Well, there are lots of options detailed in the Busan itinerary below, but importantly, try to stay outside during the sunniest parts of the day (12pm-3pm) and inside at night. Remember that while you can visit the beaches in the wintertime, be careful not to get too close to the freezing water.
Unless, of course, you like the feeling of impending frostbite (I have made this mistake and do not recommend it). This still leaves you with plenty of options for the evenings: Busan Aquarium, Busan Tower, Busan Museum of Movies, the Museum of Art, Spa Land, and of course, shopping.
Outdoor activities for the daytime include Taejongdae and the various beaches & sky walks for pictures and sea views. I've visited all of those during Busan's winters, and lived happily to tell the tale. Don't be afraid to visit Busan in wintertime, but just remember to pack your fluffiest jacket and stock up on heattech.
You'll be glad you have it when you're wandering the outdoor market or staring out at one of the bluest seas you'll ever see in Korea (winter or not)!
Where to Stay in Busan
With such a large city sprawled out in front of you, it can be hard to figure out which area to stay in. Luckily I've written a whole guide to where to stay in Busan, but for a bit of a primer, there are 3 main Busan neighborhoods for tourists.
The first one is Haeundae, which attracts visitors thanks to its gorgeous beaches and more laid back vibes. In spot number two is the upscale Seomyeon, situated in the downtown area of Busan and best known for its shopping & nightlife.
The Gwangalli Beach area is by no means quiet, but it is a more local and therefore less expensive place to stay in. The final Busan neighborhood I might recommend is Nampo, which is close to the main bus station and the port.
Click here to explore hotel prices in Busan.
What To Do & See In Busan
Busan is by no means a small place. It can take a couple of hours to get from one side to the other, just like in Seoul. So to make it easier for you to plan your trip, I've divided Busan attractions by neighborhood, and added each of them to a map at the bottom of the post.
Similar to this section in my Jeju Island Guide, this part is packed with Busan points of interest! But unlike the places to stay in Busan, where you sleep is not necessarily the best place to spend your day.
You should stay in Gwangalli for quiet time and a day on the beach, or in Seomyeon for the nightlife, but during the day you'll want to go elsewhere. Both of those are central locations from which to base yourself, however, so don't rule them out as places to rest your head.
Things To Do In Haeundae (해운대)
Haeundae Beach (해운대해수욕장) /// free entrance /// 9am-6pm
Undoubtedly the most popular beach in Korea, Haeundae is notoriously packed in the summer, especially with families. Public schools don't let out until mid-July, however.
So if you time your visit for a weekday before peak season, you may just have a patch of sand to yourself. A good alternative if Haeundae is too crowded is Songjeong Beach (송정해수욕장), located about a kilometer north along the coast. Note that beaches are only open for swimming from June to August.
Dongbaek Park (동백공원) /// free entrance /// 10am-5pm
Sitting right at the southern tip of Busan, Dongbaek Island, where the park is located, is named after the Dongbaek trees covering the island (which is now part of the mainland).
The park is beautiful, even in the wintertime, but it also offers beautiful views of the ocean and several planned photo-ops. At certain points you can even get a faraway look at downtown Busan!
Buy a PDF Version of This Post!
Busan Aquarium (부산아쿠아리움) /// ₩19000-25000 entrance /// 10am-7pm, 9am-9pm
While aquariums tend to be more for kids, in Korea it's also a pretty popular date activity (even on Jeju Island!), so the Busan Aquarium offers lots of little activities that are fun for visitors of all ages.
Some activities geared towards adults include shark diving & feeding time, but everyone will love seeing the penguins and otters, and riding in the glass-bottomed boat. Note that hours are later on the weekends. Click here for a discount coupon for tickets.
Cheongsapo Daritdol Skywalk (청사포다릿돌전망대) /// free entrance /// 9am-6pm
Although not the most conveniently-located for visitors, this relatively new tourist attraction has become quite popular over the last couple of years. The skywalk juts out proudly over the ocean and features a see-through bottom at parts.
This makes it perfect for showing off the ocean without you having to get in it, great for winter in Busan. There's also an observatory in the area, one of just 3 in the city. The skywalk is located right between Songjeong and Haeundae Beaches, so it's a nice scenic walk from either spot.
Things To Do In Nampo (남포)
Gamcheon Culture Village (부산 감천문화마을) /// free entrance /// 9am-5pm or 6pm
Probably the most popular spot for photos in all of Busan, GMC as it's called has become known as the Cinque Terre of South Korea.
The calming blue houses look right out over the ocean, and are actually still people's homes. So while it's always fun to wander around and stop in the cafes, it's also important to stay respectful of the fact that this is a neighborhood in addition to a fount of Korean culture & beauty.
Huinnyeoul Culture Village (흰여울문화마을 /// free entrance /// 9am-5pm or 6pm
Huinnyeoul is often called an alternative to Gamcheon Cultural Village, if you've heard of it at all. The region offers an equally beautiful view, but is much smaller and quieter, with many fewer tourists most noticeable on the weekends).
I love it for how much closer to the ocean it is, with seaside views for miles on a day with the right weather. But again, be respectful of the fact that people still live there!
Busan Tower (부산타워) /// ₩6000-8000 entrance /// 10am-11pm
If you're gonna have a tower, make it a big one. Busan Tower is one of three observatories in the city, and is one of the most beautiful ones I've ever seen.
All lit up at night, the tower shines out over the garden and Buddhist temple sitting below it. Even though it does cost money to enter the observation deck and look out over the city, it is definitely worth it for the bird's-eye view.
Busan Museum of Movies (부산영화체험박물관) /// ₩7000-10000 entrance /// 10am-6pm (closed on Mondays)
Perfect for the cinema-obsessed among us, the Museum of Movies' very existence is a testament to how important cinema has become to the city. Home to the annual Busan International Film Festival, Korea's second-largest city has become quite the hub for the arts.
The museum has a VR experience center, along with several exhibits on filming, production, and famous soundtracks. It's also home to the Trick Eye Museum, which if you visit on your birthday you can get in for free.
Jagalchi Market (자갈치시장) /// free entrance /// 5am-10pm
This is the largest seafood market in Korea. It's actually become so famous that every October they hold the Jagalchi Cultural Tourism Festival, and it's a pretty big event.
But even if you can't make it to the festival, seafood lovers will enjoy walking through the market and gawking looking at the diverse sea life found in Busan's waters. The entire first floor is dedicated to the market, while restaurants and the like are found on the other 6 floors above.
Things To Do In Centum City (센텀시티)
Shinsegae Centum City (신세계 센텀시티) /// free entrance /// 10:30am-8pm
Just the words "Centum City" are synonymous in Busan with shopping, as the neighborhood is home to the world's largest shopping complex: Shinsegae Department Store.
So for all of us who love to surround ourselves in luxury and probably never buy anything, this makes the perfect appetizer to lunch on the top floor. Or free make-up samples; whichever your heart most desires.
Busan Cinema Center (부산 영화의 전당) /// free entrance /// 10am-5pm (closed on weekends & holidays)
Home to the Busan International Film Festival, held every fall, the center has 3 buildings, each of which holds theatres of varying sizes. Due to the limited opening hours, the center is quite popular with tourists, and offers tours and lectures every day. There are restaurants and cafes on site.
Busan Museum of Art (부산광역시립미술관) /// free entrance /// 10am-6pm (closed on Mondays)
This is five floors of pure culture, including paintings and large exhibits, as well as an outdoor sculpture garden.
There are both permanent and seasonal collections, as well as educational programs and seminars for visitors of all ages. The busiest days are on the weekends, so if you can manage to go on a weekday then you'll feel as if you have the place to yourself.
Spa Land Centum City (스파랜드 센텀시티점) /// ₩10000-18000 entrance /// 6am-12am
Any trip to a big city in Korea isn't complete without a visit to the sauna. Even though there are saunas in my own town in Korea, if I'm going to get butt naked with strangers, I'd prefer to have a 0% chance of getting recognized in public later on.
Spas in Korea are immensely popular for a reason, however, and Spa Land is one of the most famous in the country. You can spend a whole day lounging around in hot tubs, relaxing and chatting with friends, or go get a massage and scrub down from one of the attendants.
Interesting Things To Do Around Busan
Taejongdae (태종대) /// free entrance /// 5am-12am
Of all the things to do in Busan, this is undoubtedly one of my favorites. Part-resort and part-park, Taejongdae has become famous for its beautiful views and, er, colorful train.
The temples are accessible with a half-hour to an hour's walk, but even right around the entrance you can hike down and bit and reach the shore. If you want to go further, however, wait for a train to the lighthouse and observatory, and maybe grab a drink at the cafe while you wait.
Basically no matter where you go on the grounds, you're gonna find a great view. Note that while it's free to enter the grounds, you still need to pay for parking and any transportation you use to get around the grounds.
Gwangalli Beach (광안리해수욕장) /// free entrance /// 9am-6pm
I'm not going to pretend that Gwanggalli is much less crowded than Haeundae, but it is said to be cleaner & quieter, and it's of equal size & beauty to Haeundae Beach.
What it doesn't have in tourist traps, its has in tranquility and quality Busan cuisine, making it much more popular with locals. Note that beaches are only open for swimming from June to August.
Haedong Yonggungsa Temple (해동용궁사) /// free entrance /// 5am-sunset
Most Korean temples are in the mountains, and offer tranquility and spectacular views of the life going on below. Haedong does this as well, but most distinctly it offers a view of the life going on down below in the deep blue sea instead of the countryside valleys.
Known for its stunning views and traditional architecture, this is one of very few chances to see a Korean temple on the coast. Some people come here to watch the sunrise, which is a spectacular choice considering it opens at 5am!
Click here to explore hotel prices in Busan.
What to Eat in Busan
Haemul Pajeon (해물파전): seafood pancake, basically, but in a potato- and egg-based batter instead of a flour-based one. This is especially popular as anju (food eaten with alcohol), but many people come to Busan's fish markets to enjoy this type of pancake with family. Often you order one serving per person, and sit at one of the many stalls in the unusual ambience of the fish market, chatting while you eat.
Sannakji (산낙지): possibly one of the most famous Korean foods— other than barbecue— sannakji is often called "live octopus," though it's actually just an extremely fresh version of the sea creature.
Served immediately after it's killed, sannakji are squirted with acidic fruit juices which make the tentacles continue to move around even after it's placed in front of you. It's not served alive, but people certainly act as if it were, as most people shy away from trying the fresh dish. Do you dare?
Hoe (회): this literally means "raw seafood," and doesn't necessarily specify which fish or dish, but the most common types are smaller white-fleshed varieties. Mulhoe (물회) is a cold raw fish soup that's a very popular way to enjoy the fish, but other fresh seafood dishes are continuing to gain popularity.
Sushi (스시) and Whelks (골뱅이) are two more popular foods I'd recommend trying only in seaside cities like Busan, as they're very typical foods and apt to be fresher here than further inland.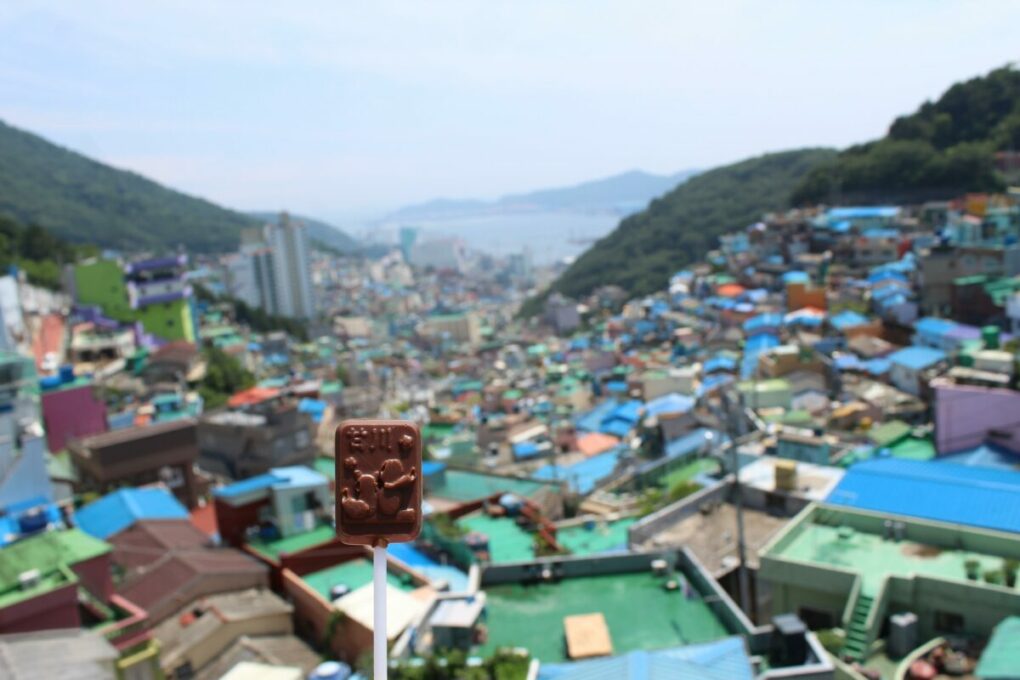 Busan Jokbal (부산족발): "pig's feet from Busan" don't sound super appetizing, but I don't think I've ever met a Korean who didn't like pig's feet in my nearly 3 years living here. Even just walking past the stands of jokbal, the combination of sweet cinnamon and honey reminds me of spiral-cut ham on Christmas.
The experience isn't exactly the same, but it is one you're unlikely to find outside of Asia. The meat is fatty and rich, so don't knock it 'til you try it.
Dwaeji Gukbap (돼지국밥): a very hearty pork-based stew prepared by slowly boiling pork bone into a broth and adding tender pork bits. It's served with rice and side dishes; you plop the rice into the stew and then eat it with the side dishes of your choosing.
Buy a PDF Version of This Post!
It's popular year-round, but it's a must-try in winter. There's also a beef version of the stew, called Sogogi Gukbap (소고기 국밥).
Samgyupsal (삼겹살): pork belly, which is the post popular meat of choice for a night out in Korea, is just one of many options for Korean barbecue.
Galbi (갈비), ribs, usually of the pork variety, or Hanu (한우), Korean-raised beef, are my other two recommendations for a nice night of barbecue, though are a bit harder to find than pork belly. None of these are specific to Busan, but I had to include them just in case this is your only trip to Korea!
Milmyeon (밀면): cold noodles serves similarly to (my beloved cold noodle) Nangmyeon (물냉면), but made with wheat flour instead of buckwheat, and with a big dollop of hot pepper paste on top.
Both milmyeon and naengmyeon are made with a meat broth and are often eaten right after barbecue, especially pork belly. In my humble opinion, this is one of the most emblematic dishes of South Korean cuisine.
Various Anju (안주): anju is a term meaning "food eaten while drinking alcohol," and many bars will require you to order some anju to go with your liquor or beer. Most anju are foods that, if eaten together, would make up a meal in countries like the US, but in Korea they're just fried, salty foods that cut the bite of the alcohol.
Food isn't actually a meal without rice, after all. If you're a big group, look for the words "모든" or "모든안주," which means it's a mix of all or almost all the dishes they offer. It'll give everyone a variety of dishes to try with their soju (소주) and beer (맥주).
Street Foods: there are too many to name them all here, but the most popular street foods in Korea are definitely Eomuk (어묵) & Ddeokbokki (떡볶이), which are fish cakes & spicy rice cakes, respectively, and are often served together (and are spicier in Busan than in Seoul).
Skewers (꼬치), usually chicken skewers served with onion and barbecue sauce, are a very filling and cheap alternative for those who don't like seafood.
Hoddeok (호떡), a cinnamon sugar-filled fried rice cake, is my absolute favorite treat and one of the few traditional sweets in Korea. Finally, Soondae (순대) is Korean blood sausage and a very popular drunk food.
Sample Busan Itinerary: 3 Days
A 3 day Busan itinerary could take many forms, but for such a short visit I've chosen a variety of typical Busan activities to give you a taste of the city. They've been timed such that you'll have ample time to spend at each place and get from one spot to the next.
Some activities have alternatives in case of differing weather, but most things to do in Busan are indoors or non-weather dependent, anyway. Have fun, and don't be afraid to switch the days depending on your mood.
Day 1: Relaxing & Observing
Most hostels and hotels will provide food for breakfast, but if they don't then ask for a recommendation or stop by a convenience store on the way out.
10am // Busan Cinema Center: here you can take a tour of the exhibits and walk around a bit before lunch without having to wander too far from the beach where you'll find your meal. Unfortunately if it's a weekend then the center is closed, and I'd recommend you head over to the Museum of Art instead.
12pm // Lunch at Haeundae Beach: since it's so international, you can have any type of food you want, but this would be a great time to settle in for some barbecue, like samgyupsal or galbi.
2pm // Spa Land: quite close to the Cinema Center in central Busan, this is one of the most famous spas in Korea and it includes all of the typical Korean sauna features. There are multiples hot tubs and several options for add-ons like massages or body scrubs.
You can rent a bathing suit, as well, and towels are provided; since you can spend any number of hours here, you can keep it or skip it depending upon your arrival time.
7pm // Dinner: returning to Haeundae, close to the beach there are always several vendors selling street foods like meats and seafoods, and ice cream and rice cakes. You can make a full meal out of it and try a variety of smaller servings of each dish.
Alternatively, if it's cold out you can go to a bar and have some beer and anju, making sure to save room for a piece of hoddeok (cinnamon sugar rice cake)!
8pm // Walk The Beach: if it's warm weather this is a great time to feel the sand on your toes one more time, but I'd recommend you go to a noraebang (karaoke room) if it's cold.
Noraebang is a very typical Korean past time, especially popular after a couple of bottles of soju or beer (which you can order directly to your room using the call button, even if you're in a pay-as-you-go place).
Day 2: Exploring The City
Again, most places you stay will provide breakfast, and if they don't, be sure to ask for a recommendation. If you have limited time on day 2, or have to leave early the next morning, I recommend skipping Busan tower and going straight to Taejongdae.
9am // Gamcheon Culture Village: one of the most popular spots on the island, GMC as it's known gets rather crowded around lunchtime, especially on the weekends. So to arrive and get out before the crowds, you should start your days here.
If all the uphill gets tiring, there are plenty of cafes to stop and rest in, but just remember that it is a residential area so you should stay respectfully quiet in the upper areas and earlier in the morning. 30 to 40 minutes walking or 10 to 12 minutes in a taxi to the next destination.
11:30am // Lunch @Jagalchi Market: if you're still feeling energetic, walk to Jagalchi Market and grab some well-earned food before exploring all the different sea creatures they sell at this huge market.
If you're a more adventurous eater, stop by the food stalls for lunch instead of going to the restaurants on the upper floors. Depending on where you finish in the market, it's a 10-to 15-minute walk to Busan Tower.
1pm // Busan Tower: continue exploring the city's cultural sites by walking around the grounds of Busan Tower without actually going up (save your money for later). There's a beautiful park and traditional building around, perfect to rest in on a warm day.
If you're not big on traditional architecture or it's really cold out, a good nearby alternative is the Busan Museum of Movies & the Trick Eye Museum, both of which offer a fun way to stay active and entertain kids. It's a 30-minute taxi ride or a 1-hour direct bus ride to the next stop.
3pm // Taejongdae: No matter how long it takes you to get to the grounds, it's a 5-minute walk to the park's entrance, and another 10 minutes to start seeing cliffs and beaches you can explore.
Either a bus or your own two feet can take you to the observatory and other "main attractions," but I think the whole region is just gorgeous. After walking around (or riding) or a few hours, at the entrance to the resort there are a variety of restaurant. This is the perfect time to try dwaeji gukbap!
6pm // Dinner: pick one of the restaurants outside the resort and enjoy a traditional Korean meal. Whenever you feel it in your to get moving again, you can start heading back to your guesthouse.
Day 3: Beaches & Culture
Hopefully by day 3 you've figured out your breakfast situation, and you know how to get fueled and ready for the day.
9am // Cheongsapo Daritdol Skywalk: walk right out over the ocean and start your day with a great view. First thing in the morning is when you're most likely to find this place the least crowded. Tourism is a later-in-the-day activity in Korea, so most spots won't start getting full until the afternoon, and by then you'll be long gone.
10am // Haeundae Beach: while you could also walk to Songjeong Beach from Cheongsapo, Haeundae is a bigger hub for transportation and lunch spots. Relax here a bit before looking for one of the aforementioned Busan foods for lunch, or even just resting in a cafe.
1pm // Lunch on the Beach: after a few hours of soaking up the sun or walking along the beach, duck into a nearby restaurant for a bite to eat. Most restaurants along the beach will specialize in one food or another, so choose wisely.
3pm // Haedong Yonggungsa: known as the Temple by the Sea, the large grounds of this locale are as spectacular and sweeping as pictures promise. It's well worth the trip after the beach, and hiking up and down the small paths is a worthwhile way of working off your lunch.
6pm // Dinner: after a thorough exploration of Haedong Yonggunsa, it's time for a hearty dinner and a final goodbye to Busan. Samgyupsal or jokbal are two local favorites, available year round.
Practical Info
Language: Korean (surprise, surprise). Most people working in tourist sites will speak a little English, and sometimes some Japanese or Mandarin, but outside of those few sites you'll want to have a translation app on hand.
I recommend Papago, the local translation app. You may also have luck asking younger Korean people in the street, but I wouldn't count on it.
Population: ~3.5 million people.
Currency: Korean won (KRW), written as both ₩ or 원 (in Korean). ₩1000 won is equal to roughly $0.80USD or ₱42.
South Korea Visa: lenient. Right now, citizens of 107 countries can get visas on arrival or visa-free travel to Korea, meaning you don't need to apply for a visa before visiting South Korea (for between 30-90 days). Check on your country here.
Some common countries: USA (up to 90 days), Singapore (up to 90 days), Malaysia (up to 90 days), Canada (up to 6 months), and South Africa (up to 30 days). Note that all of these citizens still need to apply for a K-ETA.
Voltage: 220v /60Hz, with two round holes for the plug (type F).
Best Time to Visit Busan
Everywhere in Korea, people are pretty much unanimous that April and October are the best months to visit weather-wise. However, I'd endorse April, May, June, September, and October as the best times to visit Busan (just buy or bring a mask for air pollution in May).
It's different for each month, but in the early spring you find the cherry blossoms and late spring brings the rest of the flowers and simply beautiful weather. The early- and mid-fall is best for cooling temperatures and fewer crowds, as well as beautiful fall leaves.
If you come in very late August or early September, you may even be able to catch a beach day after all the kids are back in schools depending on how well you coordinate your Busan trip with the government's open beach times.
Busan Travel Tips
Pollution in Korea is horrible. In recent memory, spring 2018 and winter 2019 come to mind as the worst, with many days seeing pollution levels as high as in Beijing, China. Bring or buy a face mask, although these days you'll be wearing one for another reason!
Card is king in Korea, but... always have some cash as backup. International cards are notorious for being rejected seemingly at random, so always keep enough money on hand to pay for your meal, entrance ticket, etc.
Buy a T-Money Card before you leave the airport. This handy card can be reloaded at any convenience store and used to pay for the metro, buses, taxis, and in convenience stores.
Speaking of convenience stores, most convenience stores are open 24 hours. If you're ever looking for somewhere to kill some time, stay out of the heat, or ask for help, this is your spot.
Use your T-Money card to get around by bus outside of the city center. The bus system in Busan is great, and will be much faster to get around on in the outskirts, and much cheaper than taxis. Use Naver Maps to figure out your route (this is true for your entire South Korea trip, not just in Busan!).
If you can't find the place, look up. If you're looking for a guesthouse or cafe or restaurant, and you just know you're at the right address, simply look up. It's probably just on a waaaaaaay higher floor, like the 10th or 42nd.
As a port city, Busan has fantastic seafood. So go to the wet market early in the morning to enjoy the freshest seafood, and have it prepared right in front of you. Fried fish is good at any hour.
On the topic of early, there's a reason they call Korea the Land of Morning Calm⁠— nobody really gets up before 10am. So if you want to have the streets to yourself (& any other smart tourists), wake up early and eat breakfast in your hotel before heading out to your first activity.
Buy a PDF Version of This Post!
Safety Level: 9/10
Despite a few rough patches, much like the rest of Korea, Busan is an extremely safe city. It is, however, still a city, so be sure to keep an eye on your bags and try not to flash cash in crowded areas. Otherwise, you have free reign.
Public consumption of alcohol is completely legal, so keep an eye out for drunk people doing stupid things, especially on the weekends.
Sample Busan Budget: 2 Days
This budget assumes you're spending 3 full days and 3 nights in the city, and are traveling alone using the 3 day Busan itinerary above. The prices mentioned below could be even lower if you travel with a friend and share the cost of a room, but not much lower.
Cheap travel in Busan is more than possible, especially if you're indulging in delicious Korean food. Note that the current exchange rate is roughly ₩1250KR per $1USD.
Lodging: $100
Transport: $30 (transport to the city from elsewhere are so varied in cost that those are not included in this budget)
Activities: $20
Food: $50
Total: $200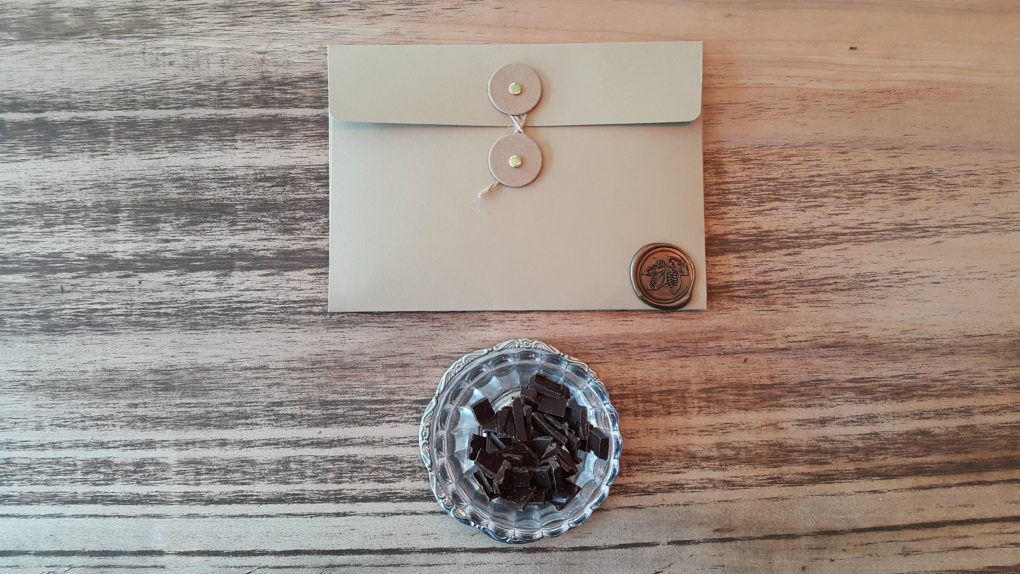 Basic Korean Lesson
So you're ready for your trip, but you don't know any Korean! Let's fix that. You won't be fluent overnight, but lucky for you, I've already broken down the English-Korean language barrier several times over. Here's a shortlist to help you order food and just generally be respectful.
Many Koreans speak enough English to understand your order, but it's always polite to throw in a little Korean. If you want to do anything other than order food, though, you'll run into some vocabulary limits. I'd highly recommend downloading a picture-capable translation app before you go, like Google Translate or Papago.
Hello // An-nyeong-ha-se-yo. (안녕하세요.)
Thank you // Gam-saahm-ni-da. (감사합니다.)
Do you speak English? // Yeong-aw jal-hae-yo? (영어 잘해요?)
I don't speak any Korean. // Han-guk-aw jal-moat-hae-yo. (한국어 잘못해요.)
How much is it? // Eol-ma-yeh-yo? (얼마예요?)
One of these, please. // Ee-gaw ha-na ju-say-yo. (이거 하나 주세요.)
It's to-go/takeout. // Po-jahng ee-eh-yo or Tae-ee-kow-shi-yay-oh. (포장 이예요.)
Lesson complete! Now let's go pack for Busan.
Busan Points of Interest Map
Did this post help you plan your Busan itinerary?