When people start doing research for their trip to Seoul, often they tell me they were immediately struck by just how big it is. Places can be far apart, so it's important to plan your Seoul itinerary in advance. That way you can visit each one in a way that makes sense, even if you're only in Seoul on a layover.
You could easily pass a couple of weeks wandering the streets of Seoul, visiting a different festival or cafe or museum each day, but most first timers come for just 5 days in Seoul. So this Seoul itinerary covers a little something for every interest, plus a few swaps dependent upon weather and days of the week.
But before I jump into where to go when, I'll mention some of the best things to do in Seoul in each of the main tourist neighborhoods. After living in Korea for 3 years, I've discovered a lot of corners of the capital city that aren't obvious if you've only visited once or even just a dozen times, and I want you to have more options for your trip.
Click here to read about where to stay in Seoul!
As an expat in Korea, I have insights into many more unusual things you can add to a longer South Korea itinerary, once you leave Seoul. So I hope this guide and my personal experience helps you plan your own trip to Seoul. S
ince this is such a massive Seoul guide, please use the table of contents to find exactly what you're looking for. If you navigate to one part and then click the back button it will take you back to this table of contents.
Buy a PDF Version of This Post!
Planning a Trip to Seoul (2023 Restrictions)
Those of you looking to visit South Korea are probably as confused by all the changes as I was before I visited again in 2022. The Korean government has been as wishy-washy with their pandemic policies as those in most of the other heavily-touristed countries in Asia have been.
But as of November 2nd, 2023, masks are still required in medical settings like hospitals but are NO LONGER REQUIRED in all other indoor public places, including on public transport (though some people continue to wear them).
Here are the documents you need to visit Korea as a tourist:
K-ETA (Korean Electronic Travel Authorization, applied for at least 72 hours before departure) OR Visa to visit Korea (countries which previously had a visa exemption now need to apply for a K-ETA). From April 1, 2023 to December 31, 2024, passport holders from 22 countries will also temporarily NOT need a K-ETA or visa to visit Korea (includes: Australia, Austria, Belgium, Canada, Denmark, Finland, France, Germany, Hong Kong, Italy, Japan, Macao, Netherlands, New Zealand, Norway, Poland, Singapore, Spain, Sweden, Taiwan, UK, US (including Guam)). If you're a valid ABTC card holder (APEC card), you are not required to apply for a K-ETA [excluding Americans & Canadians].
Q-Code (can also be filled out upon arrival): visitors need to fill out information for the Korean quarantine system, known as Q-Code. Note that all travelers are now allowed in regardless of vaccination status, but you do need to have filled out your Q-Code before going through immigration.
If for some reason you need to take a covid test in a South Korea airport, the cost of a covid test in Incheon Airport is currently ₩80,000 ($60USD), with some options within Seoul as inexpensive as ₩65,000 ($50USD). There's no testing requirement to leave South Korea, but you may be required to take a test in order to move on and enter your next destination or home country.
Arrival & Getting Around Seoul
When you arrive, almost certainly at Incheon Airport, you won't actually be in Seoul proper. You'll be anywhere from 20 minutes to an hour-and-a-half from the part of Seoul you want to be in. So unless you're swimming in cash for a long taxi ride, the best way from Incheon Airport into Seoul is by metro.
Alternatively, you can also catch a local bus just outside the airport, or even a direct nonstop bus (called the "airport limousine") to a variety of destinations, though airport limousine service is currently suspended due to covid-19.
Your first goal when you get to the airport's metro station will be to buy a T-money card. This purple rectangle will be your ticket to ride any bus or train in the city, and even use to pay for most taxis and at some chain cafes.
You can get one for ₩2500 (~$2USD) from one of the machines at the entrance to the airport's metro station, and then just add money to recharge it, which you can do at any station in the city. You can even use your T-money card to get around in Busan or on Jeju!
By metro from Incheon Airport it's roughly 50 minutes to the Hongdae area, and 75 minutes to the neighborhoods of Gangnam, Myeongdong, or Itaewon. Once you're in Seoul, getting around is a matter of figuring out the Seoul metro system and the city's extensive bus routes.
Don't forget to tap your T-money card again as you get off the bus, too. You just need to press the red button or pull the yellow cord in order to ask the driver to stop the bus.
As convenient as taxis are, drivers rarely speak English, and most of the time it's faster to take the metro, anyway. I recommend downloading a Korean translation app like Papago, as well as Naver Maps, which is the preferred map app for Korea. Google Maps will not work very well in Korea.
When looking for directions, keep an eye out for people wearing red vests and red cowboy hats; they hang out in popular tourist areas in Seoul and speak multiple languages. Usually they come in pairs, with one man and one woman, so talk to whomever you're most comfortable.
Many readers have remarked that they enjoyed using the Discover Seoul Pass to more easily see the most popular tourist attractions, like Changdeokgung Palace and Namsan Tower.
Basics of Visiting Seoul
Language: Koreans speak the Korean language, but many of those living in urban areas also speak decent English, especially younger people.
Population: ~10 million in Seoul, and ~24 million within an hour of the city.
Currency: Korean won (KRW), written as either ₩ or 원 (1000 won is equal to about $0.78USD or ₱42).
Korea Visa: right now there are 112 countries whose citizens don't need to apply for visas before visiting South Korea (for 30 to 90 days), but they do need to apply for a K-ETA (more info on those below). Check on your country here. Common countries: Singapore (up to 90 days), USA (up to 90 days), Malaysia (up to 90 days), Canada (up to 6 months), and South Africa (up to 30 days).
Voltage: 220v and 60Hz, with two round tines as the plug (type F).
Cultural Norms: there are dozens of books on Korean etiquette, but here's a quick primer. Korean society is culturally Buddhist, meaning that there are colorful & intricate temples throughout the country, and a few big things to know before visiting Seoul. Don't wear shoes inside.
Accept & give things with two hands whenever possible. Dress more conservatively, especially on top and even if it's hot outside. Bow slightly when greeting people; bow more deeply with older people. Stay quieter in public, but feel free to drink alcohol absolutely anywhere.
You can read more commonly asked questions about Korea here!
Visiting Seoul in Winter
Plenty of people visit Seoul in winter! But planning a visit to Seoul in wintertime can be intimidating. It snows in Seoul as early as the beginning of November and potentially into early March, and it can snow hard.
It's important to pack your winter clothes, including heat tech layers & an insulated winter jacket if you're visiting anytime from late November to early March. Winter 2018 was particularly brutal, as early December temperatures hit below -10C.
So what is there to do in Seoul in the winter, anyway? Well, there are tons of indoor activities detailed in the 5 day Seoul itinerary below. But importantly, try to plan any outside activities for the sunniest part of the day (12pm-3pm) and stay inside at night.
Look for a restaurant or strip of outdoor vendors near your accommodation, and figure out how to get there & back ahead of time. Some of the best indoor activities in Seoul are: CoEx Aquarium, the Liquor Museum or the Kimchi Museum, animal cafes, art installations like Samsung Museum of Art, Itaewon Land, and of course, shopping.
Outdoor activities for the daytime include Insadong Street, Gyeongbok Palace, Dongdaemun Design Plaza, and the various outdoor open-air markets across the city. I've visited many of them during winter in Seoul, and lived just fine to tell the tale.
Don't be afraid to visit Seoul in wintertime, but just remember to pack your fluffiest jacket and plan outfits with layers. You'll be glad you have them when you're wandering outdoor markets or staring up at the architecture of Seoul's stunning royal palaces!
Where to Stay in Seoul
Now that you know how to get there, you also need to decide where to stay in Seoul. There are four main areas in which tourists often stay: Hongdae, Itaewon, Gangnam, and Myeongdong (Jongno).
Some people stay in a few random hotels scattered across the city, but the hotels have clustered to these areas with good reason; all the tourist attractions are there. My recommendation for most first-timers would actually be to stay in Myeongdong due to its centrality.
But if you're here for a bit longer or more into nightlife, you may want to check out Hongdae or Itaewon. I've shared round-ups of where to stay in each of the six main neighborhoods in Seoul in my post on where to stay in the Korean capital.
Unique Things To Do In Seoul
After dozens of trips into the city, I've been able to do or visit most everything interesting in Seoul. I've been dragged to art installations and malls and clubs, and dragged people to chocolate shops, food festivals, and even a liquor museum. But Seoul is no small area to see; it can easily take two hours to get from one side to the other.
So to make it easier for you to plan your trip, I've divided Seoul attractions by neighborhood, and added each of them to a map of Seoul attractions at the bottom of the post. I haven't detailed all the most typical Korean experiences like noraebang, chicken & beer at 4am, and photo booths in the street.
But that's because those are side activities, and they're kind of pedestrian, to be honest. I want to showcase the best things to do in Seoul. But with just 5 days in Seoul, it's important to have a good idea of what you want to do each day.
So, similar to this section in my Jeju Island Guide, below you'll find a bevy of points of interest in Seoul. Later in this post I've divided each of these into five one-day itineraries. Unlike when deciding on where to stay in Seoul, this isn't a one-time choice!
Things To Do In Hongdae (홍대)
Coconut Box Museum (서울 코코넛 박스) /// ₩23000 entrance /// 9am-9pm
One of my favorite things to bring visitors to, the Trick Eye Museum in Hongdae, has now been replaced by Coconut Box, a digital experience center in the heart of Hongdae. The attraction includes 32 beautifully-decorated "bungalows," and 7 large experience centers dedicated to VR tech & NFT immersion.
Some bungalows may need advance registration, but overall this is well-rated, and seen as one of the best winter activities in Seoul. It's fun in the summer as well, but with so few things to do in Seoul during winter, spending a couple of hours acting a fool with your friends is the perfect medicine.
Seoul Escape Room (방탈출카페) /// ~₩18000 /// 10am-10:30pm
An Escape Room is basically a room styled to look like a crime scene, with clues hidden throughout. You & whoever comes with you have an hour to find all of the clue and solve the crime, and unlock the door to escape.
They're super popular on the weekends, so be sure to make a reservation through their site if you want to go on a Friday or Saturday night. You can find English-speaker-friendly Escape Rooms in Hongdae, Myeongdong, and Gangnam, but I've only marked off one in Hongdae on the map below.
Buy a PDF Version of This Post!
Picnic at Gyeongui Line Forest Park (경의 숲길) /// free entrance /// all hours
One of my favorite things to do when the weather is warm is have a picnic in this quieter area of Hongdae. Popular with couples, this park-like region has a lot of cafes and restaurants, and quickly gets covered in people on picnic blankets once the temperature hits north of 10°C ( 50°F).
Sometimes there are even companies doing a giveaway. You can also see some students performing songs or dances here in the evenings, so it's a prime people-watching spot. If it's after 10pm, head to downtown Hongdae or the Playground for your people-watching.
Go Dancing (클러빙) /// ₩0-20000 /// ~11pm-8am
Korea is a country for night owls. A list of things to do in Hongdae is incomplete without recommending a club or two. Unlike Gangnam, which is dominated by hip hop and EDM clubs, Hongdae had a little bit of everything from salsa, swing, and reggaeton to rap, rock, and pop. Luckily, all these genres are generally played at different clubs.
Go See Cookin' Nanta (홍대난타전용관) /// ₩40000-60000 /// twice daily
The first time I saw this show, I couldn't even read Korean, much less understand any of it. But it was such a knee-slapping hilarious performance that I highly recommend it to any visitor.
There's almost no dialogue, and all the songs are their own mini-slapstick performance, complete with food props and your monthly allowance of juggling. Shows are at 5PM & 8PM Monday-Friday/ 2PM & 5PM Saturday-Sunday & National Holidays.
Things To Do In Itaewon (이태원)
Itaewon Antique Furniture Street (이태원 앤틱 가구 거리) /// free entrance /// ~9am-6pm
This street has become famous over the past few decades for having an abundance of furniture and other knickknack shops. Most of what they sell is on the older side, some of it even left over from right after the Korean War, when American soldiers were leaving the country and selling off their stuff en masse.
It's fun to poke around the stores looking for good deals, especially if you're actually looking to buy some jewelry or kitchen utensils or furniture. Don't forget to bargain! Note that on the map below I've marked off only the end closest to Itaewon Station.
Itaewon Land Spa (이태원랜드) /// ₩10000+ /// 24 Hours
This 5-story building is pretty much full service and houses the typical jjimjilbang (sleeping) and sauna (relaxing) facilities. But it also has a restaurant and a massage area, and many more rooms and options within the sauna than smaller or sleeker places.
Spending an afternoon at the sauna between lunch and dinner a pretty typical Korean past time, so I'd definitely recommend you add it to your Seoul itinerary. Did I mention you have to get completely naked?
Leeum, Samsung Museum of Art (리움 삼성미술관 ) /// ₩10000 /// ~10:30am-6pm (closed Mondays)
This museum is gorgeous. It's a rather popular date activity to walk around looking at the installations, but on the weekends you'll also see a fair number of groups and families.
The modern art featured inside is mostly by Korean artists, but there are some international works featured. Give yourself at least an hour to look through each of the rooms, as it's bigger than it looks.
Namsan Seoul Tower (N서울타워) /// ₩0-10000 /// ~9am-6pm
Namsan Tower is characteristic of Itaewon and the HBC area. It's set in a very green park, and right around the tower itself is a temple and a gate with "love locks" attached to it. But the Tower is really best known for its spectacular view of the city.
It's a bit of a walk from Itaewon's downtown area, but there's a bus if you get tired, and a cable car to take you to the top. Note that you only have to pay to take the cable car or go up to the top couple of floors of the tower itself, which may not be worth it; I think the view is just as good from the cafe right before the top floor.
Things To Do In Insadong (인사동)
Beautiful Tea Museum (아름다운 차박물관) /// free entrance /// 10am-10pm
If you come to Insadong and don't have a single cup of tea, did you really come here at all? The tea museum has information & exhibits for 130 teas from all over Asia, each one available for purchase in their cafe.
It's a lot to take in if you're not a tea lover, but if you want a sense of the abundance of history and cultural significance behind each tea, this is your spot. The teas are definitely on the pricey side, but it's an experience you're purchasing, not just a cup of cha. Note that while the museum is free, drinks from the attached cafe are not.
Eat Street Food Along Insadong Street (인사동길 ) /// free entrance /// ~10am-7pm
Insadong is the best place in Seoul for street food, by far. Prices are much more reasonable than in nearby Myeongdong, the options of more typically Korean, and I think the quality is better.
In the wintertime I'd highly recommend getting some hoddeok (glutinous cinnamon sugar pancakes) or a baked sweet potato, and in the summer go for the fish-shaped ice cream or some eomuk (fish cakes). On the map, only one end of Insadong-gil is marked.
Visit Gyungbokgung (경복궁) /// ₩1500-3000 entrance /// ~9am-5pm (closed Tuesdays)
Gyeongbokgung is one of the 5 royal palaces in Seoul, and by far the most accessible by public transportation. I also think it's the most beautiful, but I've had the chance to visit in both fall and spring, when the colors of the palace grounds come to life.
The grounds of Gyeongbongung are large and date back to the Joseon Dynasty, but you could spend anywhere from twenty minutes to three hours exploring however many of the nooks & crannies catch your eye.
There's also a free guided tour in English at 11am every day (at the moment). Right next to the Gyeongbokgung Metro entrance is the Museum of the Royal Palaces, which is another free thing to do in Seoul and worth a look.
The Poop Cafe (또옹카페) /// free entrance /// 10:30am-9pm
I know it sounds disconcerting, but bear with me. Koreans have this fascination with "taboo" body parts & bodily functions, something which defies most visitors' understandings (see: Love Land on Jeju Island). The idea of eating poop-shaped cookies and drinking their latte out of a faux toilet is just a bit much.
But personally I think it's hilarious, and every time I can convince someone to go to Insadong I bring them to Ddo-ong Cafe. I've fully embraced the poop spaghetti and crappy rose lattes (which are delicious; do get one one those), and I hope you will, too.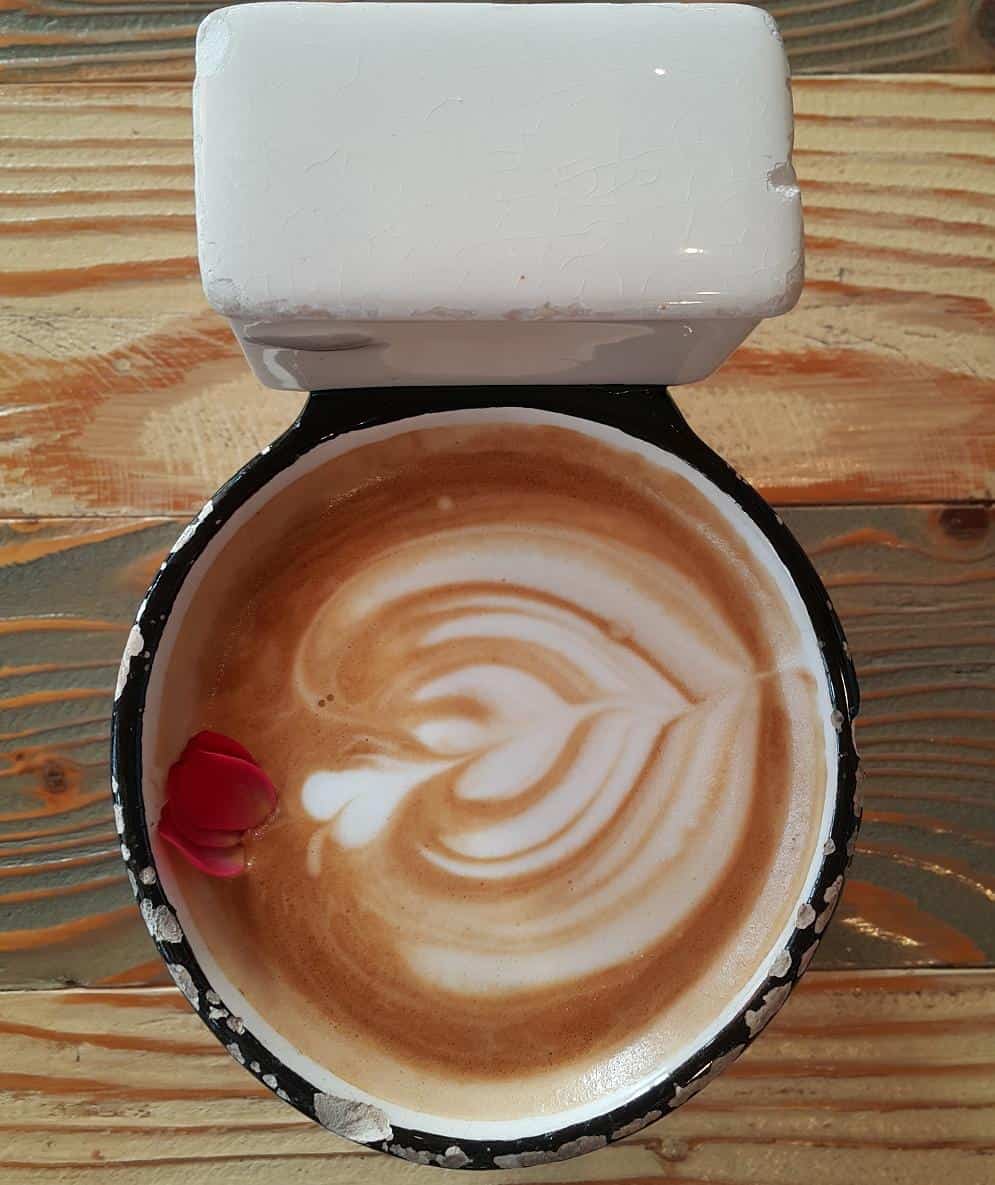 Things To Do In Jamsil (잠실)
See A Game At Jamsil Baseball Stadium (잠실야구장) /// ₩4000-70000 entrance /// varies
Baseball seems like a very American past time, but it's also become a very Korean one. South Korea actually has ten professional baseball teams, and they're very popular.
Every spring Korean baseball fans flood stadiums across the country to drink beer and watch the game. If you like beer, baseball, and fried chicken, this is the weekend activity for you. Baseball season runs from March to August.
Lotte World (롯데월드) /// ₩44000-55000 entrance /// 9:30am-10pm
Along with Everland, Lotte World is one of the most popular weekend spots for kids. It's one of the world's largest theme parks and has both indoor and outdoor areas.
But it's not just the youngsters who want to visit this amusement park, either; adults and teens also frequent it. Lotte World gets millions of visitors each year, and is considered an all-day kind of event, especially when the water park opens for the summer.
Lotte World Tower (롯데월드타워) /// ₩0-27000 entrance /// 10am-10pm
Lotte World Tower is not to be confused with the amusement park with the same name. It's actually the 5th tallest building in the world and the tallest in Korea; if you want a great view of the entire city, this is the spot to see it from.
You actually only have to pay to go up to the observatory on the top 3 floors, but it's free to check out the other floors of the tower, so don't be scared away by the entrance fee.
Walk Around Olympic Park (올림픽공원) /// free entrance /// 5am-10pm
This is a legitimate, interactive activity, perfect for families. Every day from 9am to 6pm you can pick up a pass book & map from the Information Center; this will take you on a predetermined route around several of the important 1988 Olympic locations.
At each one you collect a different stamp, and can return the completed book for a small present. Otherwise, the park is huge and encompasses a forest, art installations, recreational sports facilities, gardens, and all the flags from the 1988 Summer Olympic games, all especially busy on the weekends. Note that the location on the map below is for the Information Center.
Interesting Things To Do Around Seoul
Hanbok Photoshoot In Bukchon Hanok Village (북촌한옥마을) /// free entrance /// ~5am-11pm
Hanbok is the traditional Korean dress, and in my small town in rural Korea, I still see old women wearing them to the markets some weeks.
Renting a hanbok to wear around some of the more historical sites in Seoul is rightfully a favorite activity of both Korean and visitors alike, as most young Koreans no longer own their own hanbok. A hanok, on the other hand, is a traditional Korean house, the small ones with the thatched roofs and beautiful painted walls.
In the spring and fall the foliage creates a stunning backdrop for photos, so it's the perfect time to enjoy the village in traditional garb. Note that the village doesn't actually close, but it's respectful to stay away while residents are sleeping.
Eat At Noryangjin Fish Market (노량진수산물도매시장) /// free entrance /// 24 hours
People often forget that Seoul is a port city. Seafood is an important part of the Korean diet, and one of the best places to get a taste of fresh, traditional Korean dishes is at Noryangjin Fish Market. The open air market is open all day, all year.
The first floor is dedicated to the market itself, where you can browse and purchase fresh seafood for dinner, both the familiar and unfamiliar. Up on the higher floors are the restaurants where they'll prepare your catch for you, plus a rooftop on which to relax after your meal.
Han River Cruise at Sunset (한강유람선) /// starting at ₩14000 per ticket /// after 7pm
During the summertime, peak cruise season, there are five cruises after 7pm. All cruises must be booked in advance on ELand's website, where they will be the cheapest, or through a third-party site if you can't read Korean.
The cruises each last 45 minutes, and even though I absolutely thought it would be lame at first, it was actually spectacular. I went with my Mom and Aunt, and we had a great time watching the skies change color, listening to the live music, and seeing the bridges & buildings all lit up. Definitely worth the trip down to the river!
Visit A Theme Cafe (카페) /// free entrance /// varies
Animal cafes are all the rage in East Asia, but especially in Seoul. We got sheep and cats and dogs and raccoons… but we also have an eclectic collection of other cafes, like art or chocolate cafes, where you can create something or enjoy a sweet treat over a latte.
Recently it's become popular to do an activity with your significant other at so-called "couple cafes," but really there's a cafe in Seoul for every thing and every interest. Seriously. I dare you to google it.
Gana Art Center (가나아트센터 ) /// free entrance /// 10am-7pm
Gana is known for its beautiful think pieces. Amidst all of the traditional food and aesthetics of northern Seoul, walking into Gana Art Center gives you another perspective on the current events in the country.
Luckily, you don't have to speak any Korean to get the gist of real art, though its helpful to know some about Korean culture in order to get the full impact of some of the pieces. Note that while the permanent exhibits are free, you may have to pay to enter any special exhibits.
Sool Gallery (전통주 갤러리) /// free entrance /// 10am-8pm (closed Mondays)
The Seoul alcohol museum much have sounded too obvious, but that's what this actually is ("sool" is Korean for "alcohol"). And believe it or not, but it's actually run by the government, and showcases an unbelievably number of different liquors & wines.
Since it moved to Gangnam in 2017, I've had the chance to visit and check out their selection during a tour, which they offer for free as visitors come in. After the tour you get to taste a selection of 3 to 5 liquors— you can request specific ones if you want— and ask all the questions you'd like. And yes, there is a gift shop.
Day Trips From Seoul
Hiking Bukhansan National Park
Less than an hour north of Seoul is one of Korea's many national parks. Hiking is one of Korea's national past times, so every day of the week you'll see groups of older people geared up for a half day trip up Bukhansan, usually ending in a picnic and drinks at whichever peak they decide to stop on.
Strange as it sounds, don't be afraid to sit nearby and try to make conversation with them, especially if you're learning Korean. The base of the mountain range is marked on the map.
Chuncheon: Nami Island, Petite France, & Garden of Morning Calm
The Garden of Morning Calm is one of my favorite places in South Korea. In spring, summer and fall, there's no better place to experience the varied foliage that Korea has to offer, and take lots of beautiful pictures.
Nami Island and Petite France are also beautiful, but definitely more geared towards couples. The zip line to Nami Island is somewhat legendary; there's a reason this is one of the few Seoul day trips I always recommend. All 3 destinations are marked on the map.
Gangneung: 2018 Winter Olympics Stomping Ground
If you're looking for a beach destination often overlooked even by Koreans, Gangneung is your spot. But more recently, it was also the site of the 2018 Winter Olympics, and the government has made it very easy for interested visitors to visit all the sites of the games.
If that's less your thing, though, the aquarium & cafe street are very nice. Gangneung intercity bus terminal is marked on the map.
DMZ Tour: Full-Day or Half-Day
It's certainly not for everyone, but visiting the demilitarized zone, known as the DMZ, can give you great insight into how Korea became the country it is today. Different tours will show you different spots, but the guide you go with makes all the difference, so choose your tour carefully. Read more about my experience at the DMZ here.
10 Delicious Foods to Eat in Seoul
Street Foods: there are too many to name here, but the most popular street foods in Korea are definitely Eomuk (어묵) & Ddeokbokki (떡볶이), which are fish cakes & spicy rice cakes, respectively, and are often served together.
Skewers (꼬치), usually chicken skewers served with onion and barbecue sauce, are a very filling and cheap alternative for those who don't like seafood.
Hoddeok (호떡), a cinnamon sugar-filled fried rice cake, is my absolute favorite treat and one of the few traditional sweets in Korea (get it in Insadong). Finally, Soondae (순대) is Korean blood sausage, and it's inexplicably popular.
Various Anju (안주): anju is a term meaning "food eaten while drinking alcohol," and many bars will require you to order some anju to go with your liquor or beer. They're just fried, salty foods that cut the bite of the alcohol, but some are heartier, like fried chicken or potato pancakes.
If you're a big group, look for the words "모든" or "모든안주," which means it's a mix of all or almost all the dishes they offer. It'll give everyone a variety of dishes to try with their soju (소주) and beer (맥주).
Buy a PDF Version of This Post!
Japchae (잡채): I like to think of japchae as Korean pad thai. It's a noodle dish prepared with lots of thinly chopped vegetables, sweet potato starch noodles, and sometimes a little bit of meat.
It's great served warm as a main dish, but it's just as good as part of a bigger meal, and it's even better when re-heated the next morning. It's served with sesame oil and soy sauce, so it's a mild dish, but very good.
Jjambbong (짬뽕): it's like a spicy seafood stew, served in a huge boiling pot for everyone to eat out of together. There are mussels and clams and squid, but the broth is usually pork-based, so there's noodles and bits of pork floating around, as well.
This is a Korean Chinese food, so it's common to see at Chinese-Korean fusion restaurants throughout the country.
Bingsu (빙수): the ideal dessert on a warm day, bingsu is basically Korean shaved ice with milk and, well, sometimes beans. But I prefer the fruit bingsus that have become very popular in recent years, now even sold in some coffee shops.
Check out the dessert cafe chain SulBing for a large selection of delicious shaved ices worthy of sharing with a friend (and maybe your Instagram followers). This is also spelled bingsoo.
Samgyupsal (삼겹살): pork belly, which is the most popular meat of choice, is just one of many options for Korean barbecue. Galbi (갈비), ribs, usually of the pork variety, or Hanu (한우), Korean-raised beef, are my other two recommendations for a nice night of barbecue, though are a bit harder to find than pork belly.
Korean Beef Village just north of the city center is a great spot where you can buy hanu downstairs, and then take it upstairs to cook it with all the side dishes for a small fee. If this is your only trip to Korea, you need to have a taste of K-BBQ before you go (though Korean Fried Chicken is never a bad plan)!
Sannakji (산낙지): possibly one of the most famous Korean foods— other than barbecue— sannakji is often called "live octopus," though it's actually just an extremely fresh version of the sea creature.
Served immediately after it's killed, sannakji is squirted with acidic fruit juices, which make the tentacles continue to move around even after it's placed in front of you.
It's not served alive, but people certainly act as if it were, as most people shy away from trying the fresh dish. This would be something to try at one of the fish markets, like Noryangjin.
Dolsot Bibimbap (돌솥 비빔밥): the most basic Korean meal is rice with a bunch of side dishes; taking that up a notch means adding mixed vegetables.
Bibimbap literally means "mixed rice," so the dolsot version is a variation of that rice with mixed vegetables, adding a raw egg and serving it all in a piping hot stone bowl (dolsot). This cooks the egg and crisps up the bottom layer of rice, adding a lovely texture to the whole dish.
Mul Nangmyeon (물냉면): cold noodles made with buckwheat flour, served with sliced cucumber and half a boiled egg on top. You'll also get mustard and vinegar sauces on the side. Mul naengmyeon (directly translated as "water cold noodles") is made with a meat broth base.
It's commonly eaten right after barbecue, especially pork belly, because it's said to wash down the oily meat to aid with digestion. Do this, and make sure the meat is still hot from the grill.
Samgyetang (삼계탕): quite possibly my favorite Korean food, samgyetang is like Korean chicken soup, and it's just as homey. The broth is usually clear, but there are lots of local variations, including one made with poison oak.
The main attraction is the chicken, however, which is served whole and young, so you get to pick off the meat. Inside the bird is a mixture of rice and a bit of ginseng, jujubes, and ginko beans, which you eat with the meat and soup after you dip it in the salt served on the side.
Sample Seoul Itinerary: 5 Days
A 5 day Seoul itinerary could take many forms, but since you have a bit of leeway, I've chosen a variety of typical Seoul activities to give you a taste of the city. They're planned such that you'll have ample time to spend at each place and get from one spot to the next via the subway (which is very reliable).
Some activities have alternatives in case of differing weather, but most things to do in Seoul are indoors or non-weather dependent, anyway. The first and last days are more relaxing, to give you time to adjust to your new surroundings. Just remember to have fun, and don't be afraid to move the days around depending on how you're feeling!
Seoul Itinerary Day 1: Settling In
Most hostels and hotels in Seoul will provide food for breakfast, but if they don't then ask for a recommendation or stop by a convenience store on the way out. Heed this warning for each day of your trip!
12pm // Namsan Tower: after you check into your hotel, this is the perfect spot from which to take in a view of the entire city, from the top of Namsan Mountain.
There's a small temple and an observation deck here, so there's plenty to keep you occupied for a couple of hours, but I wouldn't recommend paying to get up to the top floor unless you're extremely eager. Take the cable car down to Myeongdong when you're ready to leave.
3pm // Explore Myeongdong: sample some street food when you first arrive, just to tide you over for dinner (I recommend the cheap & delicious chicken skewers). Walk around Myeongdong and go shopping, especially for cosmetics and body care products you can relax with on your first night. Stop in at a cat cafe, if that's your kind of thing, but don't forget to soak it all in.
6pm // Dinner: have a big bowl of samgyetang (chicken soup) or grab some street food or convenience store snacks before settling into your hotel for the night. Rest up for your big day tomorrow!
Seoul Itinerary Day 2: Nature & Nightlife
9am // Hike Bukhansan: the morning is the best time to hike Bukhansan. The trip takes 4-6 hours depending on how fast you walk and how often you stop to snack and take pictures. Read this for more information on getting to Bukhansan via the nearest Seoul subway line.
Alternative Afternoon Activity: if it's cooler out or you want a less strenuous activity, go on a half-day DMZ tour; either option will finish around 3pm.
3pm // People-Watch in Hongdae: head to Hongdae or request to be dropped off there after your tour. Your first mission is to snag a table and order up some barbecue, preferably samgyupsal (pork belly) or galbi (pork or beef ribs). After your late lunch, walk around the neighborhood people-watching, and settle in on a bench if it's nicer weather.
5pm // Go see NANTA: this play is absolutely amazing. But if the show is sold out or if theatre isn't at all your thing, then another nearby option is to visit Coconut Box, a "Southeast Asia Vacation Experieince" that replaced the old Trick Eye Museum in Hongdae.
7:30pm // Dinner: since Hongdae is known for cheap food and accommodation, this is the perfect time to pick a random local restaurant and order something cheap. This is how & where I ordered my first meal in Korea by myself (I ended up with a delicious bowl of oxtail stew).
The rule is that anything under ₩10000 is fair game, but if you stumble upon a night market you can find even cheaper local eats.
9pm // Escape Room: if you're visiting Seoul with friends, this is the perfect time to go to an escape room. Alternatively, you could go clubbing if it's a weekend night. If you're alone I'd recommend checking out a coin noraebang (karaoke room); they're extremely popular throughout Korea.
Seoul Itinerary Day 3: Traditional Korea
10am // Bukchon Hanok Village: this is the perfect time to visit the village on any day, as tourists don't usually show up until just before noon. If you can find a rental shop open, you can walk around in a hanbok (traditional Korean dress), taking pictures with all of the traditional-style houses (hanoks).
Whenever you tires yourself out or decide you've seen enough of the neighborhood, return your hanbok and stop in at one of the local restaurants for a bowl of bibimbap (rice with mixed vegetables). It'll keep you full and it's cheap!
1pm // Gyeongbokgung: while everyone else is having lunch, walk around the grounds of one of Seoul's 5 palaces. If you didn't find a hanbok to wear in Bukchon, here's your opportunity. Don't tell the others, but I think Gyeongbok is the prettiest of the gung (meaning "palace").
3pm // Poop Cafe: don't give up on me now! The poop cafe is the perfect combination of childish humor and Korean photo-ops. Try the rose latte; I swear you won't be disappointed.
4pm // Walk Down Insadong-gil: Insadong is both the neighborhood and the main street of said neighborhood. After you've had a rest in a cafe, this is the perfect chance to go shopping for traditional souvenirs, devouring street food for dinner as you go.
Shops start to close around 6pm, but street food stalls will stay open a bit longer, especially in the summer.
8pm // Dongdaemun: once you've had a rest back at your hotel, get geared up for another Korean adventure: night shopping. Dongdaemun is the civilian-oriented shopping complex, cousin of wholesale-based Namdaemun market.
It's perfect for clothes shopping in the middle of the night, if that's your idea of a good time. Even if it isn't, however, it's very interesting insight into current Korean fashion and another opportunity to people-watch.
Seoul Itinerary Day 4: Explore Outside Seoul
Today we're headed to the Garden of Morning Calm, Nami Island, and Petite France. I do recommend going through a tour agency for this one if you're even remotely willing, as it saves time and helps with translation. But if that's not your style, it's perfectly doable on your own.
Since this is such a well-trodden path, there are actually intercity buses that take you direct from one place to another. There are also lots of Korean restaurants around the sites, so this is a great time to try a local dish like dakgalbi or bulgogi jjaguri for lunch and dinner.
Check out this article for more information on how to get between the sites; they're each 1-1.5 hours outside of Seoul. Alternative: take the KTX to Gangneung and spend the day visiting sites where the 2018 Olympic Games were held.
Seoul Itinerary Day 5: Cultural Indulgence
Your last day is the perfect time to absorb some of the more low-key Seoul activities. Note that this day CANNOT be on a Monday, so switch this with another day if your last day happens to fall on a Monday.
10:30am // Leeum, Samsung Museum of Art: arrive right when it opens and walk around the inside installations before moving to the striking ones outside.
Depending on how struck you are, this could take a bit longer. Grab lunch somewhere nearby, because the next stop is also in Itaewon. If you feel like American contemporary cuisine, I highly recommend cheeseflo, which is just a block away.
1pm // Itaewon Land: one of the biggest spas in the country, Itaewon Land has an impressive number of bath options and spa amenities. They even have a place to sleep in a traditional jjimjilbang. Spend your last of 5 days in Seoul just soaking in the fresh water and leaving your toxins behind.
Just remember that the fully-nude areas are separated by gender, so rent a swimsuit at the front if you'd like to spend time with anyone of the opposite sex!
5pm // Gawk at Noryangjin Fish Market: think of it as a pre-dinner show, because you will absolutely see some new species here. After you've looked your fill, pick out your dinner and bring it up to a restaurant on one of the upper levels; there they'll cook it for you and provide side dishes for a small fee.
7pm // Sool Museum: before it closes at 8pm, take a free tour of the Korean liquor museum, complete with a tasting. There's a direct train from Noryangjin.
Then, walk around the area close to Gangnam Station; it's the place that inspired the famous song Gangnam Style. There's even a Gangnam Style statue, located near Gangnam Station exit 11!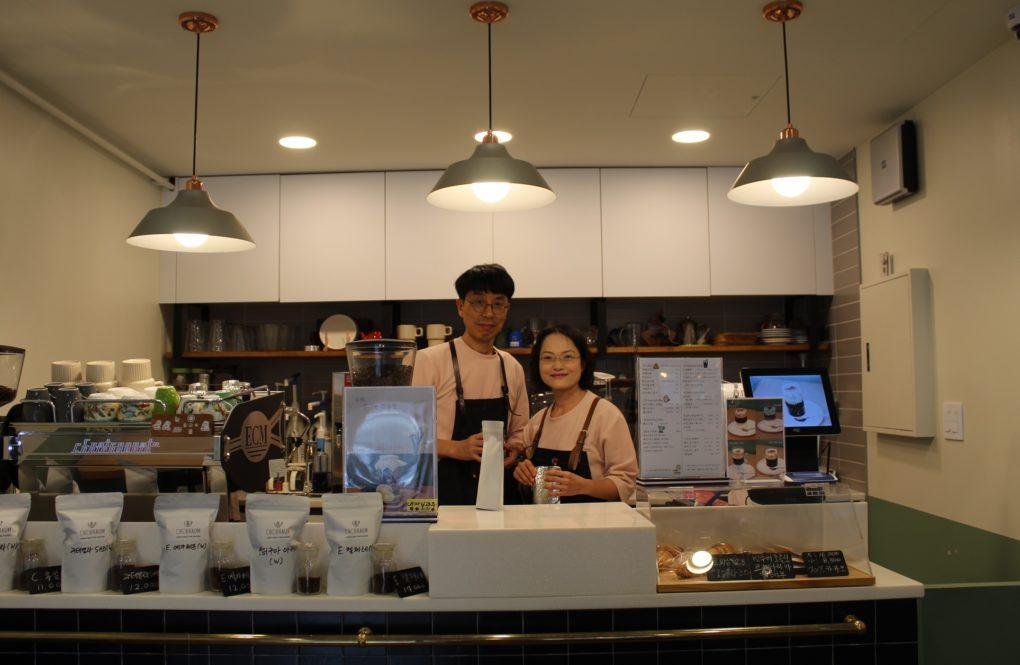 Seoul Itinerary: Practical Info
Best Time to Visit Seoul
Everywhere in Korea, people are pretty much unanimous that April and October are the best months to visit weather-wise. However, I'd endorse April, May, June, September, and October as the best times to visit Seoul or anywhere else in Korea (just bring a mask for air pollution in May).
It's different each month, but in early spring you'll find cherry blossoms , while late spring brings the rest of the flowers and beautiful weather (as well as some pollution). October in Seoul in particular is best for cooling temperatures and fewer crowds, as well as stunning fall leaves.
If you come in very late August or early September, you may even be able to catch a beach day in Incheon after all the kids are back in schools. But this depends on how well you coordinate your trip with the government's open beach times, unless you're only looking to visit one of the islands off the coast near Seoul.
Safety Level: 9/10
Despite a few rough patches, much like the southern city of Busan, Seoul is a very safe city. It is, however, still a city, so always keep an eye on your bags and don't flash cash in crowded areas. Public consumption of alcohol is legal, so keep an eye out for drunk people doing stupid things, especially on the weekends in Hongdae and Itaewon.
Sample Seoul Budget: 5 Days
This budget assumes you're spending 5 full days and 5 nights in the city, and are travelling alone using the 5 day Seoul itinerary above (not doing any of the alternate activities). If you're looking for an idea of prices, you're probably also looking to travel Seoul as a backpacker, but still staying in a nice guesthouse.
Cheap travel in Seoul is more than possible, especially if you're indulging in delicious Korean foods. Note that the current exchange rate is roughly $0.78USD or ₱42PHP per ₩1000KR.
Lodging: $100USD/₱5,240PHP (see this post for good, but cheap Seoul hostel recommendations)
Transport: $30USD/₱5,240PHP (just for metro and buses to visit Chuncheon on day 4; flights are so varied in cost that those are not included in this budget)
Activities: $120USD/₱1,580PHP (includes entrance fees, NANTA ticket, hanbok rental, and cable car)
Food: $100USD/₱5,240PHP (assuming you're indulging in local dishes and street food for most meals)
Total: $350USD/₱18,350PHP
Buy a PDF Version of This Post!
Basic Korean Lesson
So you're ready to visit Seoul, but you don't know any Korean! Let's fix that right up. You won't be fluent overnight, but lucky for you, I've already broken down the English-Korean language barrier several times over. Here's a shortlist to help you order food & drinks, and just generally be respectful.
Many Koreans understand enough English for you to order in English, but it's always polite to throw in a little Korean. I'd also highly recommend downloading a picture-capable translation app before you go, like Google Translate.
Hello // An-nyeong-ha-se-yo. (안녕하세요.)
Thank you // Gam-saahm-ni-da. (감사합니다.)
Do you speak English? // Yeong-aw jal-hae-yo? (영어 잘해요?)
I don't speak any Korean. // Han-guk-aw jal-moat-hae-yo. (한국어 잘못해요.)
How much is it? // Eol-ma-yeh-yo? (얼마예요?)
One of these, please. // Ee-gaw ha-na ju-say-yo. (이거 하나 주세요.)
It's to-go/takeout. // Po-jahng ee-eh-yo or Tae-ee-kow-tay-oh. (포장 이예요 or 테잌아웃에요.)
Lesson complete! Now let's go pack.
Seoul Travel FAQ
How many days in Seoul is enough?
Three days in Seoul is enough to get a taste for the city, but ideally you'd spend 5-7 days based in Seoul so as to take one or two day trips out of the city while still having enough time to explore the royal palaces, traditional markets, and future-driven fashion that Korea is known for.
What to do in Seoul for a week?
When choosing how many days to spend in Seoul, first consider how many things there are to do in Seoul which interest you. Most people find 4 to 5 days in Seoul to be sufficient, but if there are a lot of activities you're interested in, you may want an extra day or two.
How expensive is it to travel in Seoul?
This depends on your style of travel, but a mid-range budget for a solo traveler spending 5 days in Seoul would be about $80USD per day. If you're willing to stay in cheap hostels, stick to more free activities in Seoul, and eat local foods, then you could get it down to maybe $50USD per day. So I'd say that traveling in Seoul is really quite affordable, though you can always upgrade your trip, and the longer you stay the cheaper it will be per dium.
Seoul Attractions Map
---
Did this Seoul guide help you sort out your itinerary for Seoul? Save it on Pinterest so that it can help others, too!