Seoul has a little something for everyone, whether you're a history buff, a foodie, or a lifelong lover of K-pop. The city is one of the biggest in the world, so when it comes to where to stay in Seoul, it's important to keep in mind what you want to do on your trip.
After 3 years living in Korea, I've visited the city dozens, and its cousin of Busan another several times. As one of the biggest cities in the world, it's often compared to New York City and Tokyo. But in ease of travel, Seoul has no peer.
Click here to read my itinerary for 5 days in Seoul!
Each Seoul neighborhood has a different vibe and accessibility popular activities. Hongdae, Itaewon, and Gangnam are some of the most famous Seoul neighborhoods, but Jongno, Insadong, and Dongdaemun have their own attractions around which to plan your perfect Seoul itinerary.
I'd recommend at least 5 days to get a taste of the Korean capital, but if you have any longer, I'd also recommend visiting Jeju Island, the "Hawaii of Korea," just a 45-minute flight south of the city. Seoul to Jeju is actually the most-flown route in the world!
Being an expat in Korea, I have a very different perspective on the city and the country as a whole, which is particularly useful if you're planning a longer South Korea itinerary. So hopefully this insight and all my research & experience helps you plan your own trip to Seoul.
Since this is such a massive post, please use the table of contents to find exactly what you're looking for. If you navigate to one part and then click the back button it will take you back to this table of contents. Happy planning!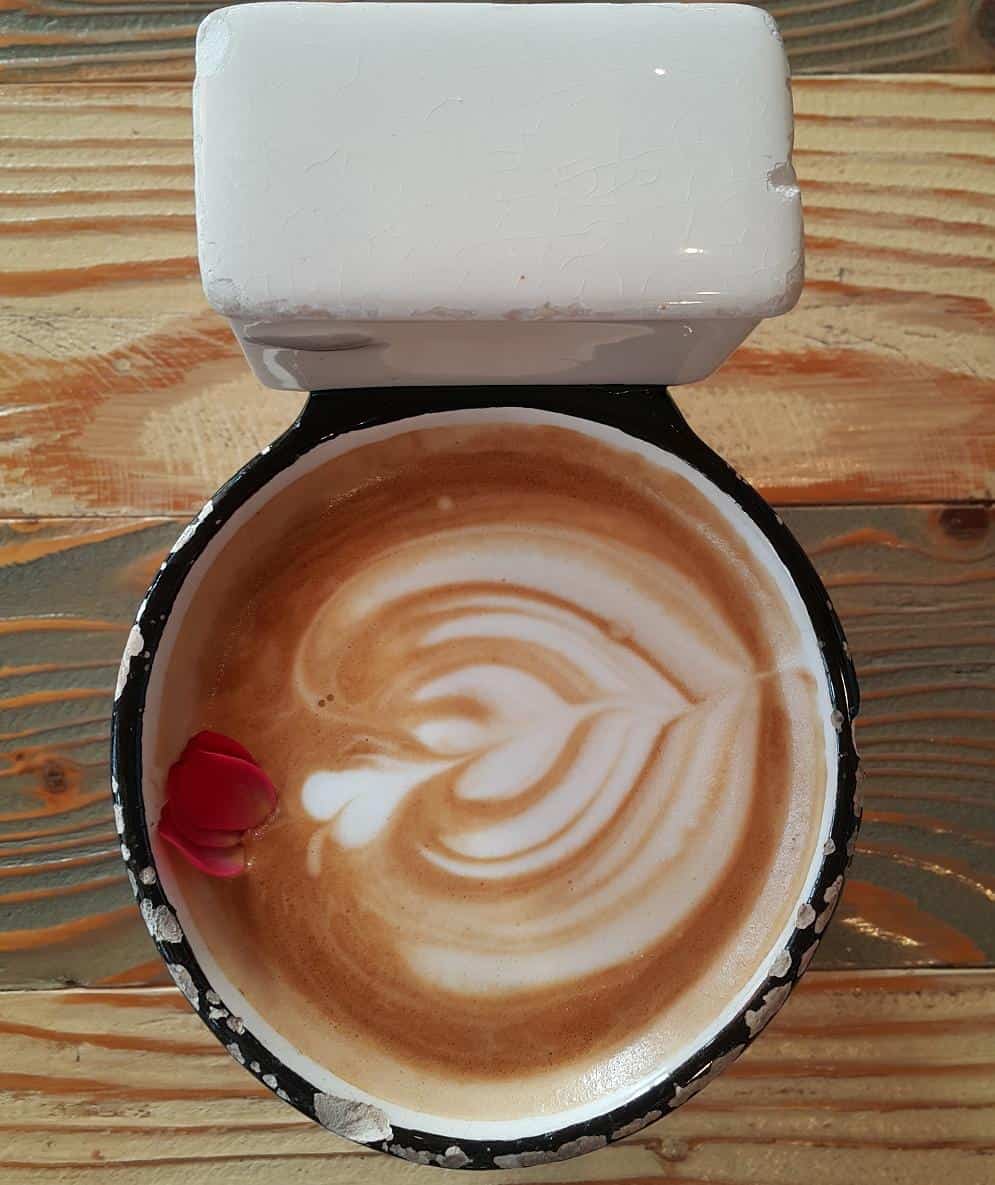 Planning a Trip to Seoul (2023 Update)
Those of you looking to visit South Korea are probably as confused by all the changes as I was before I visited again in 2022. The Korean government has been as wishy-washy with their pandemic policies as those in most of the other heavily-touristed countries in Asia have been.
But as of March 29th 2023, masks are still required on public transportation and in hospitals but are NO LONGER REQUIRED in all other indoor public places (though some people continue to wear them).
Here are the documents you need to visit Korea as a tourist:
K-ETA (Korean Electronic Travel Authorization, applied for at least 72 hours before departure) OR Visa to visit Korea (countries which previously had a visa exemption now need to apply for a K-ETA). If you're a valid ABTC card holder (APEC card), you are not required to apply for a K-ETA [excluding Americans & Canadians].
Q-Code (can also be filled out upon arrival): visitors need to fill out information for the Korean quarantine system, known as Q-Code. Note that all travelers are now allowed in regardless of vaccination status, but you do need to have filled out your Q-Code before going through immigration.
If for some reason you need to take a covid test in Korea, the cost of a covid test in Incheon Airport is currently ₩80,000 ($60USD), with some options within Seoul as inexpensive as ₩65,000 ($50USD). There's no testing requirement to leave South Korea, but you may be required to take a test in order to move on and enter your next destination or home country.
Arrival & Getting Around Seoul
It takes about 2 hours to get from Incheon Airport to the Gangnam neighborhood, while it takes just twenty minutes to get from Gimpo Airport to Hongdae. Note that if you have an early flight from Gimpo Airport, the airport closes each night from 12am-4:30am.
I lived here and I've gone to the wrong airport before, so definitely double check where & what time your flight arrives before deciding on your accommodation in Seoul. If you have an extra late or early flight, look for a hotel near the airport, preferably on the island of Incheon, where the airport is located.
But if you arrive between 5am-10pm, taking the train or airport limo— a misnomer, as it's actually the airport limousine bus— is the most popular & inexpensive option. The metro's Airport Railroad line will take you directly to Seoul Station or into central Seoul to Hongdae (my favorite place to stay in Seoul).
Getting around Seoul will by far be easiest via the Seoul metro system and the extensive bus routes. As convenient as taxis are, drivers rarely speak English, and most of the time it's faster to take the metro, anyway.
Be sure to download a Korean translation app like Papago and a Korean map app like Naver Maps, as those will have the best translations and directions (Google Maps is absolute crap in Korea). Many readers have remarked that they enjoyed using the Discover Seoul Pass to more easily see the most popular tourist attractions, like Changdeokgung Palace and Namsan Tower.
Just be warned, it may take awhile to get across Seoul, no matter the route you take nor where you're headed. So when deciding which area to stay in Seoul, consider which attraction most interest you.
Basics of Visiting Seoul
Language: Koreans speak the Korean language, but many of those living in urban areas also speak decent English, especially younger people.
Population: ~10 million in Seoul, and ~24 million within an hour of the city.
Currency: Korean won (KRW), written as either ₩ or 원 (1000 won is equal to about $0.78USD or ₱42).
Korea Visa: right now there are 112 countries whose citizens don't need to apply for visas before visiting South Korea (for 30 to 90 days), but they do need to apply for a K-ETA. Check on your country's visa requirements here. Common countries: Singapore (up to 90 days), USA (up to 90 days), Malaysia (up to 90 days), Canada (up to 6 months), and South Africa (up to 30 days).
Voltage: 220v and 60Hz, with two round tines as the plug (type F).
Cultural Norms: there are dozens of books on Korean etiquette, but here's a quick primer. Korean society is culturally Buddhist, meaning that there are colorful & intricate temples throughout the country, and a few big things to know before visiting Seoul. Don't wear shoes inside.
Accept & give things with two hands whenever possible. Dress more conservatively, especially on top and even if it's hot outside. Bow slightly when greeting people; bow more deeply with older people. Stay quieter in public, but feel free to drink alcohol absolutely anywhere.
You can read more commonly asked questions about Korea here!
Where to Stay in Seoul
Now that you know how to get there, it's time to decide where to stay in Korea. Many people make the valid comparison to New York City, as both are huge port cities known for fashion and food. But I'd actually say that downtown Seoul feels more accessible than downtown NYC.
I'll concede this comparison with an overview of the six most central & most popular neighborhoods in Seoul. I've also included a special bonus section of the best budget hostels in Seoul, as those are the places I stay in when I visit Seoul alone.
But for visitors I recommend more central and established Seoul neighborhoods, like Hongdae or Myeongdong or Gangnam, rather than the "trendy ones." When choosing where to stay in South Korea, it's most important that you can quickly walk to the metro or catch a bus to a variety of interesting places.
Seoul Neighborhoods
Seoul has several visitor hubs, each one popular for a different reason. This section covers the the best areas to stay in Seoul for every taste. Debatably the most popular with visitors these days is Hongdae, known for nightlife & cute cafes, as well as affordable accommodation in Seoul.
Another very popular Seoul neighborhood is Gangnam, the central downtown area known for shopping & nightlife. Then there's Itaewon, the so-called foreigner district and decidedly the most popular hangout for expats and internationally-minded Koreans. Beyond those three, there are a few other central neighborhoods in Seoul popular with tourists.
Myeongdong is one of the best places to stay in Seoul, and the neighborhood is extremely popular with tourists thanks to its extensive shopping, cute cafes, and abundant street food. Another interesting spot is the nearby Insadong, known as the more traditional area of Seoul.
Insadong's main strip consists of seemingly endless tea houses, souvenir shops, and traditional eateries. I think it's the best area to stay in Seoul for first time visitors thanks to its low-key vibe and nearness to major tourist sites. Finally is Jamsil, a spot popular with families, thanks to its proximity to Lotte World, Jamsil Baseball Stadium, and a smattering of historical sites.
Note that while no area in Seoul is particularly dangerous, I would recommend staying vigilant at night when walking around Itaewon in particular, as the main strip can get a little rowdy, especially on weekends.
Best Hostels In Seoul (For Backpackers)
Since half the time I'm there I'm traveling alone, most of the time I stay in hostels or budget hotels in Seoul. So before I break it down by neighborhood, here I'll share with you my favorite guesthouses and hostels throughout the city, each of which has a comfortable feel and a comfortable place to rest your head. The best part? Each of these Seoul hostels comes in at under $25USD a night.
For Quiet: The JA Guesthouse
Whenever I'm looking to stay close to Gangnam Station, The JA is my go-to. I generally prefer the solitude of its apartment walls, and the quiet local guests it draws in. They provide a towel & toiletries and a nice bathroom, and the building has an elevator to get you up to the 5th floor guest house.
There's also a fridge and microwave for you to re-heat leftovers in, though the bagel & cream cheese they provide for breakfast is pretty filling. I've found the comfortable beds to be incredibly welcoming after a long night of dancing, but most guests go to sleep before midnight, so that's something to bear in mind.
See the Latest Prices.
For Centrality: Insadong Hostel
Insadong is undoubtedly one of the most popular neighborhoods in Seoul. That makes this hostel, with its full breakfast and considerate staff, one of the best deals in Seoul. It's affordable and comfortable, and with just 14 rooms it's quite an intimate setup compared to some Seoul hostels.
On top of that, it's just a 2-minute walk from the metro. The only downside is how small the rooms are, but it is a hostel, after all.
See the Latest Prices.
For A Night In: Owl's Nest Guesthouse
While not located right next to Gangnam Station, Owl's Nest is a 3-minute walk from the metro and a 10-minute walk from the famous downtown area of Gangnam. The small hostel is run by the same young family which owns the cafe downstairs, and they run a clean ship.
The beds are incredibly comfortable (a rare find in Korean hostels, but a must for me), the bathroom is clean and well-stocked, and the atmosphere is subdued. This is the perfect spot for a quiet night in reading or relaxing with friends; the only downside is the fact that there's one single bathroom for the entire floor.
See the Latest Prices.
Where To Stay In Myeongdong (Shopping & Food)
Visitors love Myeongdong primarily for the shopping, so you'll see lots of advertising for group hostels and kid-friendly hotels in Myeongdong. Even Koreans visiting from outside the city seem to gather here, as there are lots of cute cafes and street food stalls dotting the main strip.
From the cosmetics shops you'll hear lots of advertising in Chinese and Japanese and English; they're just catering to their main clientele. This is the best area to stay in Seoul for tourists only here for a few days. For its central location, places to stay in Myeongdong are plenty but fill up fast, so this is one neighborhood to book in advance.
Luxury: The Westin Chosun Seoul
Located just west of the action in downtown Myeongdong, the Westin Chosun checks all the boxes: stunning pool, new gym facilities, breakfast buffet, and beautiful views of the city. It's perfect for visitors looking to stay in a tranquil spot near all the hubbub, and at night the bar lounge is the perfect spot to relax with a cocktail after a long day of exploring.
I humbly believe this is the best place to stay in Seoul. But if you'd prefer to stay inside during your Seoul city break, relaxing with room service, the temple in front of the hotel lights up stunningly at night. It offers the perfect ambiance for romance.
See the Latest Prices.
Mid-Range: Solaria Nishitetsu Seoul
Voted a traveler's favorite in 2017, Solaria Nishitetsu is an award-winning Japanese hotel chain which manages to combine the comfort and convenience of a luxury stay into a reasonably-priced package. Guests love the large rooms and huge, firm beds, a real find in the heart of Myeongdong.
Because it's popular with business travelers, there are lots of harder-to-find amenities for solo travelers, like work spaces and less expensive single rooms.
See the Latest Prices.
Budget: Philstay Myeongdong Station
Popular in Japan and Taiwan, but really just starting to make their way to Korea, capsule hotels are a solo traveler's dream. Located in the heart of Myeongdong, Philstay's most popular accommodation is their single capsule-style bunks in a dorm setting, but they also have family rooms and singles.
The benefits of being able to retreat to a bed that allows you to block out the craziness of the day cannot be overstated, especially if you're visiting Seoul on a budget. The friendly staff will have you feeling like a local in no time, especially with a bus stop so close by. Be sure you go to the correct location, as well, because there are several Philstays in Seoul!
See the Latest Prices.
Where To Stay In Hongdae (Food & Nightlife)
By far the most popular with young visitors, Hongdae is the university neighborhood of Seoul. Several prominent Korean universities are located around here, so cheap hostels in Hongdae are a dime a dozen, and it takes a real eye to tell which ones are worth it.
Since I moved to Korea in 2016, Hongdae has become even more international and quite popular with older visitors, as well. At night you can walk along the main strip and watch students performing, or grab some street food before hitting up a club. Don't forget your passport!
Luxury: RYSE Autograph Collection by Marriott
Just a few minutes' walk from the metro station, the Marriott of Hongdae is one of the few luxurious accommodations available in the neighborhood. In an area known for cheap hostels and apartments, it's a sanctuary for those who'd like to be close to the action, but still have a plush place to rest their heads each night.
An American-style buffet breakfast is served each morning, while dinner or drinks can be had at one of the hotel's restaurants overlooking the city. In true Hongdae style, the rooms themselves are very modern art-inspired, each one equipped with a lavish bed and several accent pieces, while still leaving enough space for you to add your own touch.
See the Latest Prices.
Budget: Lazy Fox Hostel
There aren't really any mid-range places to stay in Hongdae. As a university neighborhood, most spots are budget-level, but with all that competition, some finer spots which have risen to the top. Lazy Fox Hostel is one of those spots.
Just 5 minutes from the metro, it's clean, cute, and comfortable, perfect for guests looking to stay close to downtown Hongdae without being stuck in it at all hours. Guests love the helpful staff and abundance of cheap restaurants nearby, adding convenience to Lazy Fox's list of commendable attributes.
See the Latest Prices.
Where To Stay In Gangnam (Shopping & Nightlife)
Despite its popularity, the Gangnam district is not exactly a cultural hub in Korea. In fact, Korean artist Psy's 2012 hit Gangnam Style was actually a parody of the wealth and excess of the neighborhood.
If you're looking for great international food and barbecue, crazy nightlife, and some high-class shopping, Gangnam is your spot. Most people stay here because it's pretty central and the accommodation is quite nice, but again, don't expect a royal palace in most places.
Luxury: Park Hyatt Seoul
One of the most luxurious things in a city like Seoul is space, and the Park Hyatt offers a lot of it. The beautiful, spacious rooms offer a relaxing settling in which to relax after a long day, and the modern bathrooms allow you to soak it all in.
Each of the hotel's restaurants offers a different vibe and a different cuisine, all prepared by world-class chefs, making it a real hit with couples. At the end of a long day exploring Seoul, it doesn't have to be a dream to dine above the city, the experience further enhanced by the soft notes of a piano played in the background.
See the Latest Prices.
Mid-Range: VOCO Hotel by IHG
Starting at just $110USD a night for two people, VOCO Hotel in Gangnam is the 4-star hotel you didn't know you were missing. I stayed here the month it opened in 2022, and I cannot stop singing its praises.
Beyond the insanely fluffy beds and spacious rooms, the hotel offers a 24-hour front desk, complementary breakfast, and free tea & coffee bars in every room. ​It's in a great location just a few minutes' walk from the metro, in the center of the trendy shopping district, with fabulous carpeting and a showerhead that rains down on you like it's monsoon season.
Like other luxury hotels in Seoul, VOCO Hotel Gangnam has different wall plugs and USBs for international visitors, and a work space in the corner of every room, so that you're covered no matter what's brought you to the city.
See the Latest Prices.
Budget: Big John's Place Guesthouse
You won't find any bunk beds at Big John's Place. Despite the hostel-level pricing, Big John's is one of the nicest budget rooms in Seoul, with each guest in a full-sized bed. So although the bathrooms are shared, so is the hot tub out back and the breakfast every morning; it's the little touches that make Big John's feel like home. Unlike huge hotels, there are just six rooms here meaning that every guest gets treated like family.
See the Latest Prices.
Where To Stay In Insadong (Food & Culture)
Don't tell Myeongdong, but Insadong has much better street food. Insadong is famous for all of the little tea houses and traditional food houses, but it also closes up pretty early and doesn't have much happening at night.
If you're an early sleeper or are traveling Seoul with kids, Insadong is the best place to stay in Korea in order to immerse yourself in some more old-fashioned Korean everything. This includes regional Korean foods from around the peninsula, particularly teas and fresh fruits.
Mid-Range: Hotel Sun Bee
Even though Insadong is a very popular destination, the closest luxury Seoul accommodation is a beautiful Four Seasons a kilometer away. Luckily, right off the main drag is Hotel Sun Bee, a mid-range option with large rooms and an accommodating staff.
All rooms are private, and guests have access to the computer room and communal lounge, where you can eat and chat during the day. You're near a subway station, and the spacious bathrooms even have bathtubs— a rarity in South Korea!
See the Latest Prices.
Budget: Hostel HARU
On the nicer end of budget accommodation in Insadong is Hostel HARU. Haru means "daily" in Korean, and the concept behind the guesthouse is for you to feel as comfortable there as you do in your own home. Each bed is incredibly cozy, with the larger rooms being a cross between traditional dorm beds and capsules (as popularized in Japan), with their own little cubby hole.
Although more popular with solo travelers, HARU's private rooms have also become popular with families and small groups. Guests especially love the lounge, which is set up to maximize guest interaction.
See the Latest Prices.
Where To Stay In Itaewon (Convenience & Nightlife)
As a foreigner living in South Korea, I've been to Itaewon many times, usually for the amazing range of foreign foods. There are Filipino, South African, Bulgarian, and Mexican restaurants, among others.
But many visitors look for places to stay in Itaewon in particular because they want the ease of having most things available in English, and the location along the subway line smack dab in central Seoul. If you stay at one of the spots below, you'll be just a few minutes from Itaewon Station, which will get you almost anywhere in the city within an hour.
But, as tourism continues to reopen, some Itaewon accommodation will become an overnight spot for partiers on the weekends, so bring earplugs if you're staying on a Friday or Saturday night.
Mid-Range: Imperial Palace Boutique Hotel
Similar to Insadong and Hongdae, you would struggle to find luxury accommodation in Itaewon. Because the area is so popular with foreigners living in Korea, most places to stay in Itaewon are budget-style, but there are a few exceptions. One of them is Imperial Palace.
Walking down the main street in Itaewon, you'll certainly notice this hotel, which has its own gym and a chocolate cafe on the bottom floor. Guests love the relaxing atmosphere and exceptional comfortable beds, which provide an oasis in the chaos that is downtown Itaewon.
See the Latest Prices.
Budget: G Guesthouse
There's a reason this is always my recommended guesthouse in Itaewon. Not only does it always come in under budget, but the facilities are clean, the staff is helpful but unobtrusive, and the beds are comfortable. They even provide towels, a luxury not as common as you'd like.
Although you can't control what other guests do or what time they come back, my friends & I have always found that G provides a quieter environment for late-night entries than the other hostels in the area. Pro tip: the kebab place just down the street has the best kebabs in Seoul hands-down.
See the Latest Prices.
Where To Stay In Jamsil (Entertainment & Culture)
If you stay in Jamsil, you're most likely to stick around Jamsil during the day, as well. So for families with kids, Jamsil is a good location from which to base yourself for a mix of kid-friendly entertainment and cultural sites.
If you choose to do day trips from Seoul, Jamsil is also just 2 metro stops from Gangbyeon Station, right across from Dong Seoul Terminal, the main bus station in all of Seoul. So while Jamsil may seem off-center at first, it's actually more central for travel within Korea. Note that there's no budget option in Jamsil, because nothing I've heard of is good enough for me to recommend.
Luxury: Signiel Seoul
Located in the top 22 floors of Lotte Tower, there aren't many hotels in Seoul which could compete in the same class as the Signiel. The sauna, gym, and pool facilities are world-class, with a staff and rooms to match.
Each suite has a spa-style bathroom and a cozy place to rest your head, in addition to the unparalleled view of the city. There's even free drinks and appetizers for guests in the hotel lounge, and welcome snacks upon arrival, no matter the time. The Signiel is truly a place to get pampered.
See the Latest Prices.
Mid-Range: Hostel Vene
Despite the name, this is not really a hostel in the traditional sense. It's a newly-renovated hotel with a communal kitchen, making it perfect for families or groups. Unlike the abundance of low-quality love motels and hostels in the area, Vene actually has private & clean facilities, as well as a nice lounge area in which to relax after a long day. Plus, Hostel Vene is located right in between Lotte World theme park and Olympic Park.
See the Latest Prices.
Things To Do In Seoul
There are always a hundred and one things to do in Seoul (and in Korea), and after several dozen visits to the city, I've finally come up with a list. Most of these ideas are detailed in my first timer's Seoul itinerary, but what follows is a primer.
Everyone has a reason they plan their vacation to Seoul, and tourist attractions have popped up around the most common reasons: food, history, culture, and music. Some people come for things like the fashion, or building designs, or coffee culture, but most people fall into one of the previous categories.
For the foodies there are tons of restaurants, cooking classes, and places like the Kimchi Museum or performances like Cookin' With Nanta. Those who are into history will dig the National Palace Museum at Gyeongbokgung and Antique Row in Itaewon.
The possibilities change each day, but for culture geeks the five royal palaces of Korea are a great place to start, as is The Liquor Museum or Noryangjin Fish Market. Seoul vacations are made all the richer when you know where & what you want to see, and how to get there.
Those who are into k-pop mostly know where they want to go, but many are thrilled to go see a live performance, go to a themed cafe, or visit the company headquarters for their favorite idols. For more ideas, I've added a map of Seoul attractions to the bottom of this post.
Finding Places to Eat in Seoul
There are so many restaurants in Seoul that you'll have your pick on any day of the week, at almost any time of night. The issue, however, is with location. As mentioned above, I highly recommend downloading Naver Maps before you come, deciding where to stay, and then looking up some Korean snacks and foods to try.
Then look up good restaurants for those foods near your hotel on Naver (which also displays the restaurant's review score out of 5) and save those, as well. As for the types of foods to try when you visit Seoul, I highly recommend giving some street food a try.
I love the chicken skewers (꼬치) and the sweet filled rice cakes known as hoddeok (호떡), but eomuk (어묵) & ddeokbokki (떡볶이) are two other very popular Korean street foods. The latter two are spongey fish cakes (eomuk) and a spicy gravy with glutinous rice cakes (ddeokbokki), commonly eaten together which the patron is still within spitting distance of the food stand.
Seoul also has some really great chocolate. Some other popular dishes include Japchae (잡채), a light noodle dish with a soy sauce base and a bit of veggies and beef. Korean food isn't complete, as they say, without kimchi (김치) and rice, both of which are served when you order a dish that comes in a piping hot black bowl, that's to say, a soup or a stew, such as Jjambbong (짬뽕).
Described as a spicy stew with seasonal seafood, jjambbong is actually a Korean-Chinese dish that's incredibly popular. A trip to Korea isn't complete, however, without Samgyupsal (삼겹살), Korean pork belly that's traditionally cooked over a coal fire.
Basic Korean Lesson
So you're ready to visit Seoul, but you don't know any Korean! Let's fix that right up. You won't be fluent overnight, but lucky for you, I've already broken down the English-Korean language barrier several times over. Here's a shortlist to help you order food & drinks, and just generally be respectful.
Many Koreans understand enough English for you to order in English, but it's always polite to throw in a little Korean. I'd also highly recommend downloading a picture-capable translation app before you go, like Google Translate.
Hello // An-nyeong-ha-se-yo. (안녕하세요.)
Thank you // Gam-saahm-ni-da. (감사합니다.)
Do you speak English? // Yeong-aw jal-hae-yo? (영어 잘해요?)
I don't speak any Korean. // Han-guk-aw jal-moat-hae-yo. (한국어 잘못해요.)
How much is it? // Eol-ma-yeh-yo? (얼마예요?)
One of these, please. // Ee-gaw ha-na ju-say-yo. (이거 하나 주세요.)
It's to-go/takeout. // Po-jahng ee-eh-yo or Tae-ee-kow-tay-oh. (포장 이예요 or 테잌아웃에요.)
Lesson complete! Now let's go pack.
Seoul Points of Interest Map
---
Did this Seoul guide help you find the best places to stay in Seoul? Save it on Pinterest so that it can help others find the best places to stay in Korea!
Have you figured out your hotel in Seoul, or that for any other Korean cities? Anything else to add?