Not everyone can afford to make it to Paris, but most everyone has an ongoing (and at times unhealthy) relationship with chocolate. Mine started long before I can even remember, and shows no signs of stopping.
Unfortunately, my next trip to Paris is taking a backseat at the moment, while my next chocolate trip is constantly at the forefront of my mind. Even if you don't travel for chocolate, if the notion of finding scrumptious chocolate on every trip appeals to you, then read on.
Find a city near you and allow me to help you plan your chocolate tourism, even if you're not headed to the City of Love anytime soon. In this article you'll discover a bevy of cities you probably never associated with chocolate.
You will get a general idea of the cost of traveling in these cities, as well as how long I recommend you spend there & chocolate shop recommendations. Jump down to your continent of choice, if you can't wait to find your dream dessert destination.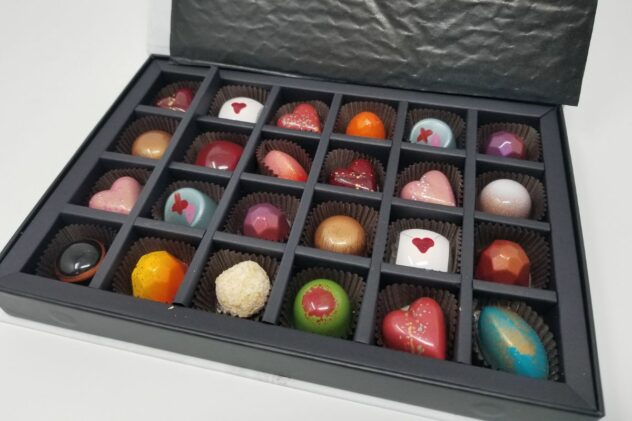 Asia
The unsuspecting up-and-coming chocolate destination for bean-to-bar enthusiasts is Asia. Growing just under 20% of the world's cacao supply, Asia is home to several cacao-producing countries, most of which are now also producing their own chocolate.
But it's not yet the biggest producers who are overtaking the market— it's their neighbors further east.
Seoul, South Korea
Budget: $$$$
Explore For: 5 Days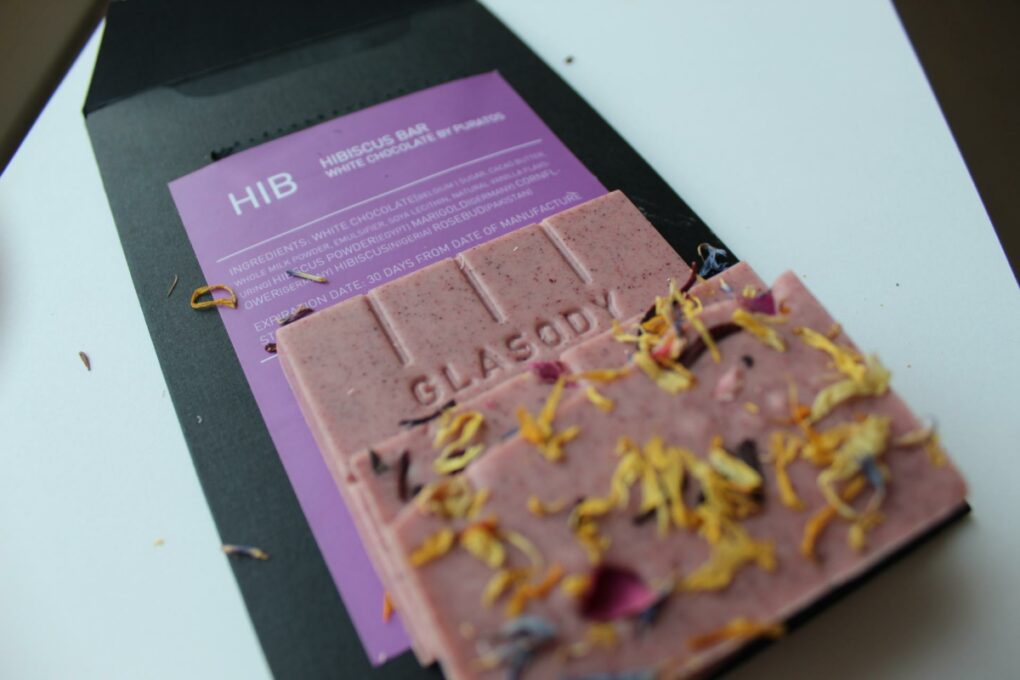 Recommended Chocolate Shops: Cacao Dada, Cacao Bean, Roasting Masters
I'd be remiss not to mention the chocolatey city I've visited most weekends for the last two years. While it seems like Seoul would be an expensive metropolitan city to visit, Korea actually has hundreds of affordable guest houses and some of the cheapest restaurants I've ever been to.
The chocolate prices hover around the same as Europe, however, while the quality is unquestionably higher. Not only home to a couple dozen chocolate shops, Seoul is also home to four Korean chocolate makers and innumerable French-inspired bakeries.
Macarons? Eclairs? Cakes? You can find all three in any flavor of the palate, including chocolate. Despite my years living in Korea, every trip to Seoul never fails to show me something new about chocolate.
Read More: Seoul Chocolate Guide
Bangkok, Thailand
Budget: $$$$
Explore For: 5 Days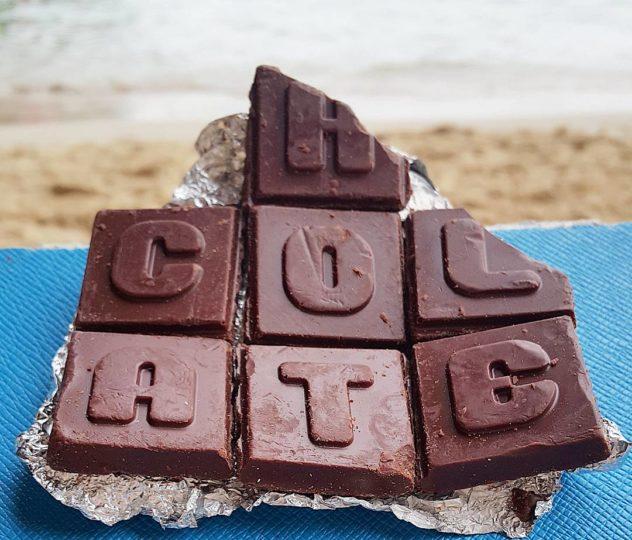 Recommended Chocolate Shops: Böhnchen & Co. Chocolate, Kad Kokoa, Sarath N. Chocolatier
Thailand's chocolate culture has absolutely exploded over the course of this year. Several chocolate makers have literally opened up shop, some of them in Bangkok, and they are chomping at the bit to teach you all about chocolate.
From chocolate making demonstrations and tastings including both finished chocolate and fresh cacao pods, the craft chocolate options in Bangkok seem endless these days. Just a few years ago, outside of a couple of local chocolatiers and the occasional European import, Thailand had no chocolate culture to speak of.
But now you can not only buy your chocolate cake in Bangkok, but you can buy it made with locally-crafted ingredients, too. And this trend shows no signs of slowing down.
Read More: Bangkok Chocolate Guide
Kaohsiung, Taiwan
Budget: $$$$
Explore For: 4 Days
Recommended Chocolate Shops: CocoSun Cacao Farm, Chius Chocolate, FuWan Chocolate
If you didn't know that Taiwan grows cacao, then you are behind on the times. Southern Taiwan is slowly gaining worldwide recognition not only for their chocolate makers, but also for their growing cacao culture.
In the bustling city of Kaohsiung, on Taiwan's southern coast, there is a whole world of cacao farms and chocolate makers just waiting to be discovered. Even for those who don't speak a word of Mandarin, Taiwan is both an easy and a fun destination to navigate.
The close-by city of Kenting is home to one of the world's best night markets and some stunning beaches, all readily accessible by bus from Kaohsiung. For those who love tropical fruits, Pingtung County, where most of the country's cacao & coffee grows, is also the nation's tropical fruit belt and is well-known for their mangoes. Chocolate fondue, anyone?
Read More: Taiwan Chocolate Guide
Kobe, Japan
Budget: $$$$
Explore For: 2 Days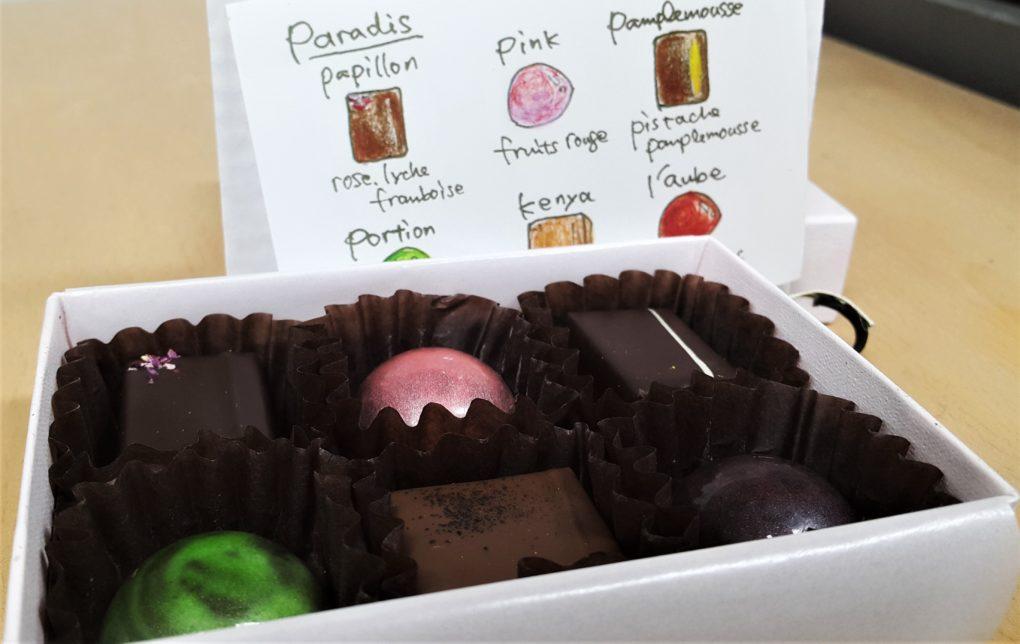 Recommended Chocolate Shops: Yasuhiro Seno Chocolatier, Nakamura Chocolatier, L'avenue Chocolatier
Kobe didn't seem to be a huge chocolate city from the outside looking in, but after I arrived on mainland Japan, a friend told me that Kobe was known as Japan's chocolate city. Once I visited, I was no longer surprised.
Compared to Tokyo or Osaka, Kobe's nearly a small town, but with much more open space and a fraction of the population, it's very enjoyable to wander around the city going from chocolatier to chocolatier (after some amazing Kobe beef, of course).
Not only are most of the chocolate shops in the downtown area, but a remarkable portion of them are experts in both crafting chocolates and coming up with creative flavors. If you feel like stopping off on your way out of the city, as well, Kobe's suburbs even have their own chocolate factory.
I swear you can smell the chocolate in the air as soon as you step off the train.
Read More: Kobe Chocolate Guide
North America
Unlike in South America, where cacao is actually native, North America has millennia of cacao worship in the books. From the Aztecs and Mayans to the native populations which surrounded and preceded them, cacao was used as currency, consumed ceremoniously, and guarded religiously from poachers.
The importance of the plant and all that comes from it continues into the modern era, and it has been argued, continues to gain importance in certain communities.
Seattle, WA, USA
Budget: $$$$
Explore For: 5 Days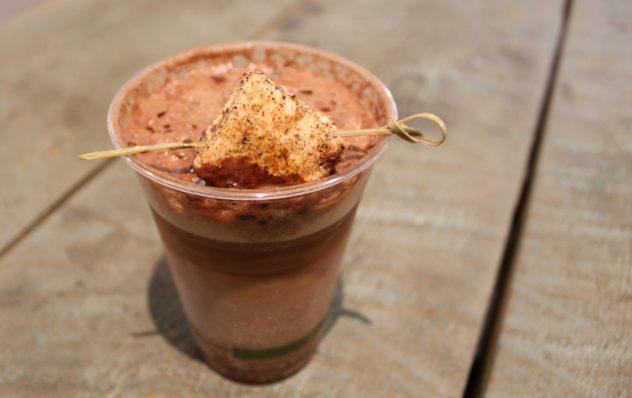 Recommended Chocolate Shops: indi chocolate, The Chocolate Box, Theo Chocolate
Widely regarded as the home of the craft chocolate movement, the US has hundreds of chocolate makers of varying sizes, and many of them congregate in one place every fall: Seattle, Washington. During the two days of the Northwest Chocolate Festival, the aforementioned event, thousands of people fill up a conference center.
Right by the pier you can attend seminars and workshops, and sample confections from hundreds of different exhibitors. But the Pacific Northwest's chocolate scene is in no way limited to one weekend a year. The city also boasts four chocolate makers of varying sizes, and a bevy of chocolate cafes & retailers.
If you can't spend a full five days exploring the city, be sure to base yourself close to Pike Place market so that you can visit the most chocolate shops in one fell swoop.
Read More: Seattle Chocolate Guide
Honolulu, HI, USA
Budget: $$$$
Explore For: 4 Days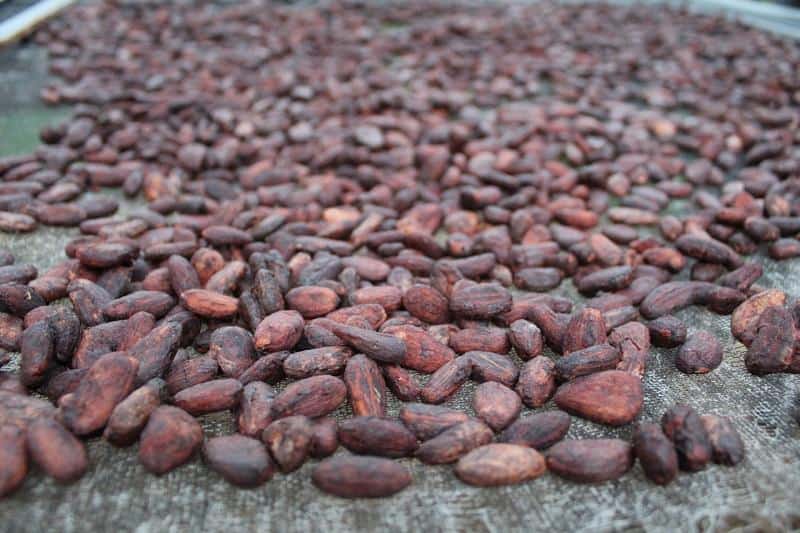 Recommended Chocolate Shops: Lonohana, Manoa, Barefoot Chocolatini
Physically in the South Pacific, but legally part of the US, Hawaii is the only state in the union in which cacao production is possible (though cacao can also be grown on Guam and Puerto Rico). But much like the country of Taiwan, since the cost of living is so high it's rare for a farmer to get into cacao growing just for the heck of it.
Most of them have a plan, and it involves making chocolate or some other value-added cacao product. This is where us consumers really reap the benefits. Hawai'i has over a dozen chocolate makers, and four of them have chocolate cafes in the city of Honolulu.
Not all of these makers grow their own cacao, but those who do often offer tours of their plantations and sell other creative cacao products, as well as chocolate making workshops for people of all ages. At the moment, cacao plantation tours are available on four of the six most popular Hawaiian islands, including O'ahu.
Read More: Hawaii Chocolate Guide
Mexico City, Mexico
Budget: $$$$
Explore For: 6 Days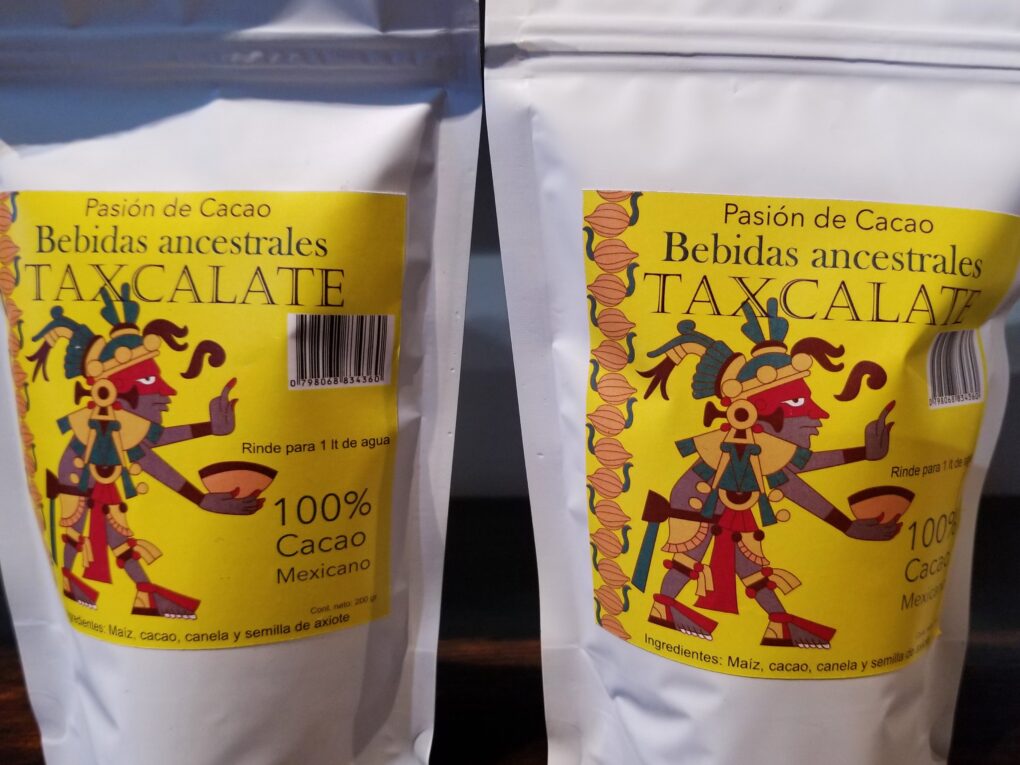 Recommended Chocolate Shops: Xocao Chocolates, Tacho Taller, Mundo Chocolate Museo
Thought to be the origin of the criollo varietal of cacao, southern Mexico is now well-known for its more savory uses of cacao, most notably in the spicy chocolate-flavored molé sauce.
While you'll find the most authentic versions of this sauce a bit further south in the state of Oaxaca, within the Mexican melting pot of Mexico city, known as DF, is a vast collection of chocolate makers, chocolatiers, and chocolate educators who are very proud of their country's long history with cacao.
You'll also find the iconic pollo en molé dish in restaurants throughout the city, so there's no need to travel so far south. Even if you just want a taste of fresh cacao, there's no need to travel more than a couple of hours south to find a cacao farm, as production is on the rise throughout the country.
Punta Gorda, Belize
Budget: $$$$
Explore For: 3 Days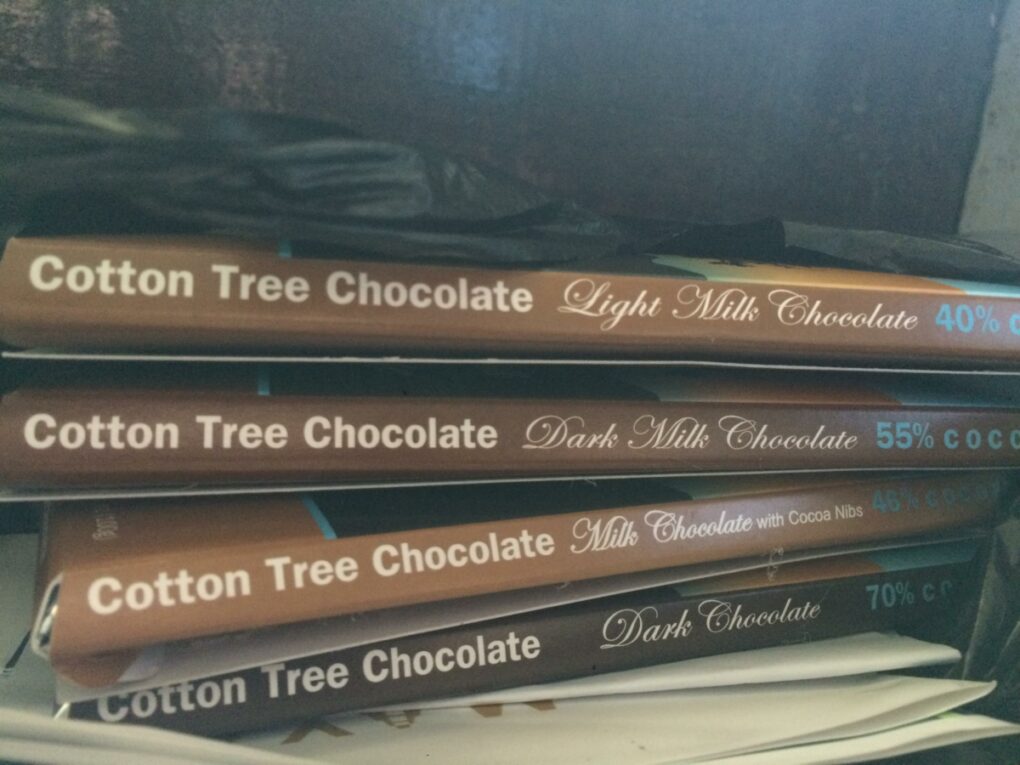 Recommended Chocolate Shops: Cotton Tree Chocolate, Copal Tree Lodge, Ixcacao Chocolate
Head south towards the more tropical forests and secluded coastline's of Belize to enjoy a chocolate-filled vacation at the peak of their chocolate season: May. This is when the small town of Punta Gorda fills up with visitors for their annual 3-day chocolate festival.
The Belize Chocolate Festival is a cultural affair which shows off the country's rich history with cacao, as well as its very diverse population. With just over 350,000 citizens, Belize has a relatively small but quite happy population, a fascinating mix of African, indigenous, and northern European traditions.
The southern region of Toledo first rose to international fame with the establishment of Maya Mountain Cacao, a cooperative which collects cacao from smallholder farmers, back in 2010. But the chocolate festival dates back even further, to 2007, and started off as a way to promote the region's cacao and chocolate.
The town itself has a chocolate maker, but the more impressive element of Punta Gorda is the fact that cacao grows within the city year round. Fresh cacao juice, anyone?
Read More: Belize Chocolate Festival
Grenada
Budget: $$$$
Explore For: 4 Days
Recommended Chocolate Shops: Grenada Chocolate Factory, Belmont Estate Chocolate, Tri Island Chocolate
With an impressive five chocolate makers scattered across the tiny island, Grenada as a whole is one of the best chocolate destinations in the world. Along with the presence of chocolate makers and cacao farmers on all corners of the island, Grenada also holds a massive 9-day chocolate festival every year, celebrating the country's long history of cacao production.
All the cacao grown on the island is fine-flavor (some of the highest quality cacao in the world), so when it's well-maintained, the farmers can fetch quite high prices. Even outside of the late spring chocolate festival, the creative heads of these chocolate & cacao companies are always creating products not just for export but to be consumed by the local market.
As easily as you can find 2-ingredient chocolate bars or a cacao plantation tour, you can also find a cup of cocoa or a chocolate bar made for the sweeter Grenadian tastes. For one of the most immersive chocolate experiences in the world, there's no better island than Grenada in late May.
South America
The native land of Theobroma cacao, the plant from which chocolate is made, South America can truly call itself the home of chocolate. But, cacao was not always consumed in the form of chocolate, and in fact may have been discarded in favorite of the cacao fruit's sweet pulp, which was turned into alcohol.
South America's practices have flipped, however, and the continent is now producing more cacao than ever, with the number of both cacao farmers and chocolate makers on the rise.
Quito, Ecuador
Budget: $$$$
Explore For: 4 Days
Recommended Chocolate Shops: To'ak, Kallari, Aroma Ecuador
Ecuador doesn't come first to most people's minds when they think of fine chocolate, but it absolutely should. Not only does the country grow some of the finest cacao in the world (arriba nacional), but it also makes some of the finest chocolate in the world.
This isn't new information, but it sure doesn't seem to be common knowledge; Quito is by far one of the best & most unexpected chocolate cities in the world. If you travel just a couple of hours north to Mindo you'll find a chocolate factory in a jungle of a town, but travel just a couple of hours west and you'll start running into cacao plantation after cacao plantation.
The country has several distinct regional origins reaching all the way to the coast, but most of Quito's 10+ chocolate makers seem to source from single plantations. Just within the city limits you can find chocolate museums and tasting, chocolate makers and chocolatiers, and even some cacao liquor.
Be sure to ask for samples, as not all of the chocolates you find will be made equal.
Bogota, Colombia
Budget: $$$$
Explore For: 5 Days
Recommended Chocolate Shops: Chocomelao, Fruto de Cacao, Equiori
Beyond Bogota's several chocolate makers and many more chocolatiers, the city doubles as a hub for the country's chocolate culture. As Colombia's capital city and one of the largest & most central in the country, it's also where many Colombians come to start businesses and where most visitors begin their trips.
The pride in Colombian cacao and Colombian-made chocolate is strong in the city, and it continues out into the countryside where the cacao farms are located. Just a few hours from the city in the mountainous regions to the north are several distinct cacao origins, ranging from single plantations to zones named after a nearby landmark.
Day trips to visit farms close to the city allow you to experience Colombian cacao culture without having to continually move from one part of the country to another.
Cusco, Peru
Budget: $$$$
Explore For: 5 Days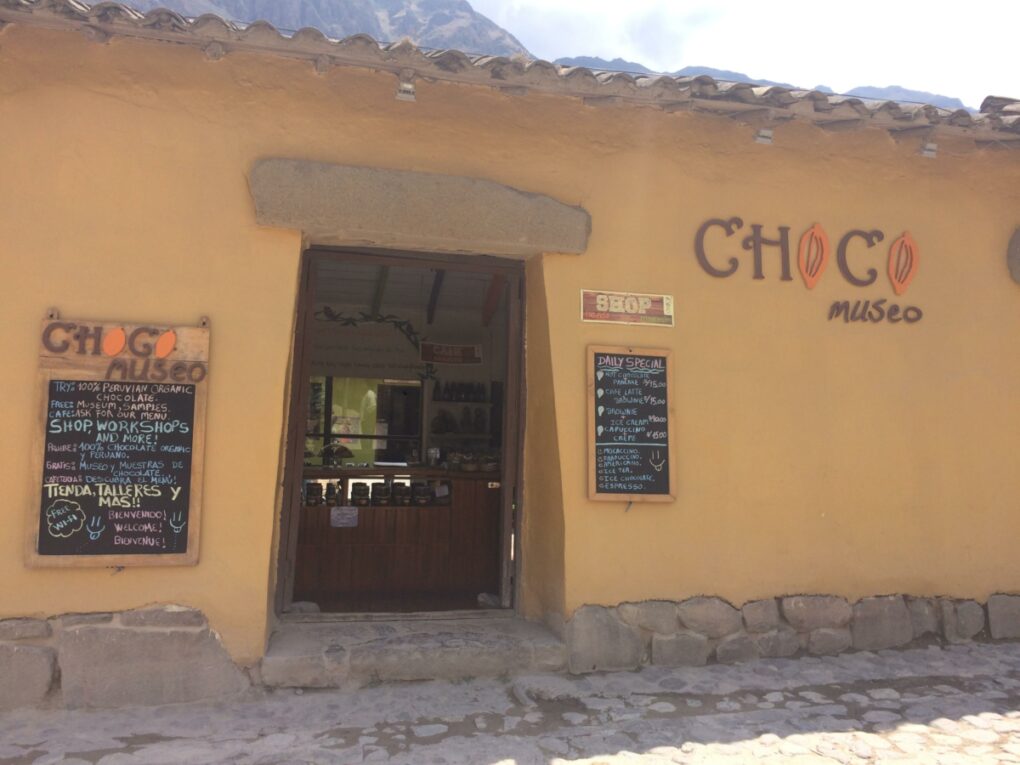 Recommended Chocolate Shops: Chunchoco, Bonbonao Chocolatier, ChocoMuseo Cusco
While largely known as just a stepping stone to the ancient city of Machu Picchu, Cusco is unquestionably a worthy destination in & of itself. Between all of the ancient archaeological parks and the rich culture still embedded in the city, Cusco is not just a chocolate lover's dream, but a foodie's paradise.
Much less expensive than capitol city Lima, and with just 4% of the population, Cusco boasts a beautiful mix of ancient and modern in both cuisine & architecture. Just a long bus ride from the cacao farms of San Martin, the city's chocolate museum regularly keeps fresh cacao pods.
Further south, Cusco's chocolate makers honor the country's long history of cacao production and their unique culinary traditions within the flavors of their chocolates. With Peru's cacao production skyrocketing, don't be surprised if you see more makers pop up in Cusco in the coming years.
Bariloche, Argentina
Budget: $$$$
Explore For: 3 Days
Recommended Chocolate Shops: Rapa Nui, Chocolates Torres, Mamuschka
In all likelihood, you've never heard of Bariloche, unless you're obsessed with Argentina or chocolate. Possibly both. Bariloche seems relatively unassuming when you locate it on a map, a speck along the lengthy border with Chile, but the city is well known within Argentina for both its chocolate and its gorgeous mountain vistas.
It's also a popular ski town, and just before the height of skiing tourism in the wintertime, the town holds a several days-long chocolate festival. Most of the town's European-style chocolate shops are along one road in the downtown area, and during the event they have special discounts and samples for any lucky people who wander by.
Even outside of the festival, however, the small city has more than a dozen chocolate shops for just a hundred thousand residents, giving a very high per capita ratio, indeed. Bariloche's chocolate scene is a bite of Europe in the mountains of Patagonia.
Europe
Long since renowned as the origin of the world's best chocolates, now that people all over the world have become more educated on how chocolate is made, their reputation is at stake. People are learning the difference between a chocolate maker— which Europe has relatively few of— and a chocolatier, which Europe is famous for.
But the movement of craft chocolate is growing steadily on the continent, and Belgium, Switzerland, and France now find themselves with some stiff competition for the title of best chocolate destinations.
London, England
Budget: $$$$
Explore For: 5 Days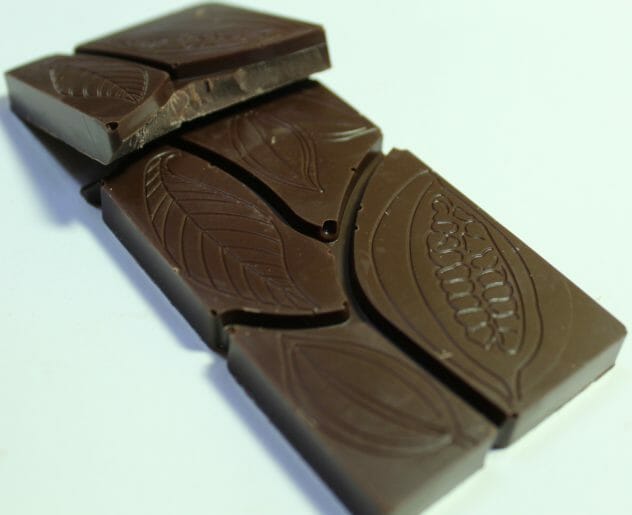 Recommended Chocolate Shops: Damson Chocolate, Paul A. Young, Rococo Chocolate
Maybe it's the shared language or the shared movement towards organic & Fair Trade products, but England was one of the first countries in Europe to begin developing a craft chocolate movement.
Centered in London, the hub for tourists and fine dining, British bean to bar culture has spread quickly into the countryside and collected itself in the English capitol. One of the most expensive chocolate destinations on the list, but also one of the best for stocking up on fine chocolate from around the world, London has the perfect mix of chocolate options.
From local chocolate makers and chocolatiers to chocolate retailers and cacao liquor imported from Ecuador, consider London your chocolate cultural exchange point.
Amsterdam, Netherlands
Budget: $$$$
Explore For: 4 Days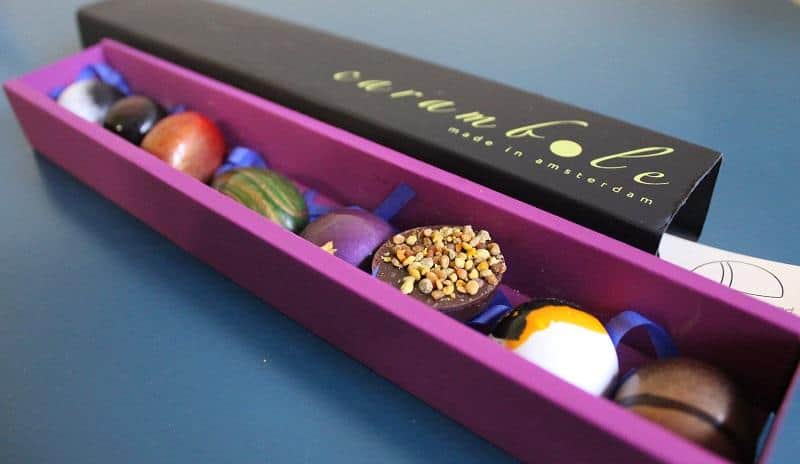 Recommended Chocolate Shops: Sweet Carambole, Puccini Bomboni, Urban Cacao
Most people think of the red light district and coffee houses (the kind that don't serve coffee) when Amsterdam is mentioned. Unfortunately, most people don't realize that Amsterdam may be the best chocolate city in Europe.
Their rich chocolate culture goes back centuries; when the Dutch were colonizing the Caribbean in the 17th century, one of the many crops they grew was cocoa. Did you know that the Netherlands imports the 2nd-most cacao of any country in the world, second only to the US?
They use all of these cocoa beans to craft some award-winning chocolate bars and chocolate treats, and are known within the chocolate community as a hub for innovation. Most chocolate makers in the Netherlands are based outside of Amsterdam, but the Dutch don't just use cacao to make chocolate.
There is also a movement of raw, vegan, and "super food" cacao products, as well-as cannabis-infused chocolates.
Africa
Despite the fact that Africa produces more than half of the world's cacao, very few people associate it with chocolate. This is because almost all of the continent's cacao is exported to Europe or North America, where the commodity cacao is turned into chocolate.
There's still an unfortunate lack of chocolate makers within the continent, but these days many Africans are working to put quality African chocolate on the map. I'd say they're doing a splendid job.
Accra, Ghana
Budget: $$$$
Explore For: 3 Days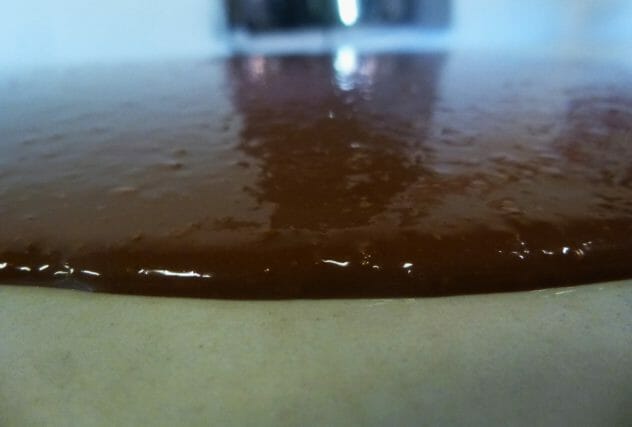 Recommended Chocolate Shops: 57 Chocolate, Midunu Chocolates, MANOS
Ghana exports nearly a fifth of the world's cacao supply, and despite being known as a supplier of bulk & "commodity" cacao, the country's reputation for quality cacao is growing quickly. There are notable pockets of this quality cocoa being processed into chocolate, much of it within Ghana by Ghanaian citizens.
The hotbed for this movement of bringing the processing and the value add back to Ghana is based in the port city of Accra, where local consumption is growing slowly. But cacao is all around you in Accra, as this is the departure point for all of the country's cocoa exports.
From Accra you can also take a day trip to visit a number of different cocoa farms, and learn more about the relatively short history of cocoa in the region, and its role in Ghana's economic & cultural history.
Cape Town, South Africa
Budget: $$$$
Explore For: 5 Days
Recommended Chocolate Shops: Afrikoa Chocolate, Honest Chocolate, CocoaFair
Despite being in Africa— the continent on which two thirds of the world's cocoa is grown— South Africa can't grow cocoa. It gets too cold, even in the coastal city of Cape Town, for the tropical plant to grow. So instead Cape Town's chocolate culture celebrates its continent by sourcing cacao from other African countries.
Among the several chocolate makers, and many more chocolatiers, throughout the city, most of them feature both their African heritage and African ingredients prominently in their aesthetic.
You'll see numerous cacao pods and coffee beans, as well as vibrant prints and stories celebrating both the people who grew the ingredients and those who transformed them into what they are.
Where do you want to visit first? Have you been to any of these locales already?
---
Pin me for later!